San Francisco Activity Printables for Adults

Are you excited for your upcoming trip to San Francisco? Did you just return from your trip and want to keep the fun going? If so, then check out these fun activities for adults.

I've created several activities including crossword puzzles, coloring pages, word searches, and more that all relate to San Francisco and nearby destinations. You can learn more about them for your upcoming stay or test your knowledge upon your return home.
Either way, these activities are fun, relaxing, and will help you learn more about the fabulous City by the Bay. 
All of my activities and books are downloadable and printable, so you don't have to wait days to receive them. You can print one of my full books with several activities or just buy one activity at a time. I've also included some free in each section, so you can test them out a little before you buy.
Below are the types of activities available. Click the link in each section to find out more including the printables available for purchase or for free.
Disclaimer: I receive a small commission from some of the links on this page.

Coloring Pages & Books

These coloring pages for adults include wonderful scenes from around San Francisco. You can color some of our most famous attractions including the Golden Gate Bridge, the Painted Ladies of Alamo Square, and the Japanese Tea Gardens. 
You will love the variety of regular pages to color as well as those created using a mandala design. Each page also has the original photo used to illustrate the page for reference. You can use that to coordinate the colors or use your creativity to add your own splashes of unique colors.
You can find them as printable books and individual pages. I've also included a few free samples for you to enjoy.

>> Visit this page to check out my selection of coloring pages and books 

Crossword Puzzles & Books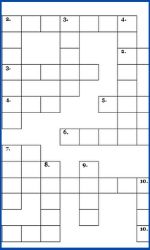 This section is one of my favorites. My crossword puzzles include questions and answers that all relate to San Francisco, Napa, Sonoma, and other popular nearby destinations.
Each one includes 20 questions with questions about our attraction, history, museums and our colorful districts. I've also included questions about wine, nightlife, and tours.
Many of them are generic with a variety of questions about SF and the surrounding areas. I've also included a few that are themed so you can focus on just one location or topic.

Word Search & Books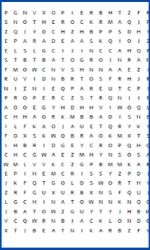 Word finds are another fun way to really get to know about San Francisco. These word searches are perfect for adults or older children.
You will find words about our top attractions and museums. You will also find words related to our weather, unique neighborhoods, and historic events.
Each word find has 30 or more words. If you are unfamiliar with a term, you can use my site to learn more about it to see if it's something you would like to add to your itinerary and/or see during your next visit.

>> Visit this page for a full list of word search pages and books 

Word Scrambles & Books

If you are looking for something a bit more challenging, then head to the activities in this section. You will find word scrambles related to San Francisco.
I'd put many of these in the challenging category. To make them a bit easier, I've included an alphabetized list of the words, so you can get a little help. However, my list of words is in a different order than the puzzle, so you'll need to refer to the full answer guide at the back to match the answers to the scrambled words.
You will also find both books and individual pages.