San Francisco in March: What's Happening & Vacation Planning Tips

by Jill Loeffler  •

Updated: November 18, 2023
Are you visiting San Francisco in March 2024? If so, you will find fun things to do all month including sporting events, Broadway musicals, and concerts. 

Other activities this month in SF include Saint Patrick's Day events, festivals, and symphony performances. I've also includes some tips for those interested in seeing Yosemite in March and ideas on what to wear this month.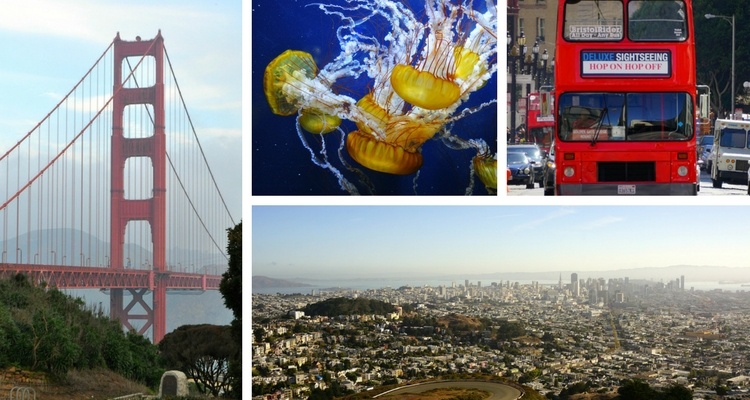 Disclaimer: I receive a small commission from some of the links on this page.

Warriors Schedule in March

The Golden State Warriors play this March in the San Francisco Bay Area. It's the final month of all regular season games. They play all home games at the Chase Center in San Francisco.
This month, they have around a half dozen home games. They take on teams such as the Cleveland Cavaliers, San Antonio Spurs and the Chicago Bulls. Don't miss out on your chance to see them in action!
>> More details about attending a game at the Chase Center

Events in San Francisco in March

Check out my full calendar for the best events in San Francisco in March. You will find sporting events, concerts, and festivals. You can also get exact dates for the annual Saint Patrick's Day parade, comedy shows and free museum admission days.
>> Find my full calendar of events with dates here
San Francisco Weather in March and What to Wear

Are you looking for ideas on what to wear in San Francisco in March? It's a great time of year to visit as the rainy season is ending. 
You will find average highs in the lower 60s with only a couple of inches of rain all month long. At night, it cools down to into the lower 50s or upper 40s. It's warmer toward the end of the month.
It's also a great time to visit as there are fewer crowds around town.

>> More tips on what to wear and March weather details

SF Concerts & Live Music

What else is happing in San Francisco in March? The music scene is hot this month with dozens of performances each week. You will find top performers at places such as the Warfield, the Great American Music Hall and the Bill Graham Civic Auditorium.
In addition, you will find some great live music performances at smaller venues around town.
>> Discover my full calendar of top concerts this month

Saint Patrick's Day Activities

One of the biggest events this San Francisco in March is the Saint Patrick's Day Parade. The event is always held on a Saturday and features a full day of fun.
You can watch the parade down Market Street, listen to free music from top local bands, and drink and be merry.
You will also find several street parties to celebrate Saint Patrick's Day. You will find several of them downtown at Irish bars such as The Irish Bank, Harrington's Bar & Grill, and Taverna Aventine.

>> More about what to do this Saint Patrick's Day in SF

Hotel Deals in San Francisco in March

San Francisco in March is not as busy as other months. This means you will find some great deals on hotels all around town. The two top districts are Fisherman's Wharf and Union Square. It's where you will find the largest concentration of hotels.
You will also find some great places to stay in SOMA and in other more local districts.
Booking: Find great deals all around San Francisco for your upcoming stay! 

TripAdvisor: What's the #1 hotel in San Francisco? Read reviews & find hotel deals on TripAdvisor!
VRBO: In addition to hotels, you'll also find some great places to stay locally through VRBO. Book an apartment or a room and feel more like a local. Find some great places to stay on VRBO here. 
Broadway Musicals & Plays

This San Francisco in March you will also find one to two Broadway shows on stage at the Orpheum or Golden Gate Theaters. The official traveling shows include performances such as The Book of Mormon, Wicked, and Hamilton.
You will also find some other great plays and musicals on other stages around town. We have more than a dozen theaters here and you will find something fun playing almost every night of the week.
>> Find a calendar of theater performances this month 

March Festivals

Are you looking for more fun things to do on your vacation to San Francisco in March? If so, don't miss my calendar of top festivals this month.
In addition to the Saint Patrick's Day Festival, you can also check out the Ocean Film Festival, the Human Right Film Festival, and the Brew Fest. 
>> Find a full schedule of this month's festivals

San Francisco to Yosemite in March

Are you planning to head from San Francisco to Yosemite this March? It's a fun trip and you will never forget your visit to Yosemite.
You have a few options to get here. You can either head up on your own or join a guided tour that will drive you all the way from SF to Yosemite.
If you head up on your own, you can visit this amazing National Park in just one day or spend a couple of days hiking, biking, or exploring its beauty. The trip takes just over 4 hours by car.

You can also head up on a tour. You will find a variety of options. The one-day tour is the most popular. It's a LONG day, but it's nice to sit back and relax as someone else does all the driving. However, if you have a bit more time, you might enjoy the 2 or 3-day tours to this beautiful park.

Cruises Leaving from SF in March

With the opening of Pier 27, San Francisco now has more cruises than they have in the past. Each week, you will find about two or three cruises stopping by for the day or night.
It's easy to find a cruise that starts and ends in San Francisco in March too. Each month, cruises leave from San Francisco to destinations such as Mexico, Alaska, Hawaii, the Panama Canal, and even on the Australia and the South Pacific. 
>> More about long range cruises from SF

SF Symphony

The SF Symphony's season runs from September to June every year. Each March, they offer about a dozen shows. You will find everything from the classics to movie scores. They also offer community events where they play at a different location in SF for the community.
All shows except the community performances are at Davies Symphony Hall.
>> Symphony schedule for March

SF Ballet

The SF Ballet's season also runs throughout the spring. In San Francisco in March, they offer two different shows with about a half dozen performances for each one.
They perform modern dances as well as some of the classics such as Frankenstein, Cinderella, and Sleeping Beauty.
>> This month's ballet schedule

Walking Tours in March

As the rainy season starts to come to an end, it's a great time to head out on a walking tour in San Francisco in March. You can stroll through our unique districts as you learn about their history. You can focus in on just one of our top attractions such as the Palace of Fine Arts or the Golden Gate Bridge.
People also love our food walking tours, where you can sample your way through a popular culinary area.
>> More details on our top walking tours

Other Tours in March

Walking tours are just a small part of the tours offered in San Francisco in March. You can also head out on a bus or whale watching tour. Other popular options include bike and Segway tours.
You can also tour Alcatraz or cruise around town in a Go Car. There are so many options that I'm sure you will find the right one for you!
Here are some of the most popular options right now.

Family-Friendly Activities

Are you planning your vacation to San Francisco in March with the entire family? If so, you will find so many fun family and kid friendly activities all around SF. 
Some of my top picks include visiting the Exploratorium, the Aquarium of the Bay, or a cruise around the SF Bay. You can also stop by the zoo, see the Rainforest in the California Academy of Sciences, or spend time at one of our playgrounds. 
Below are several ideas for this month. Click the links for my top picks for each topic.

Visiting Alcatraz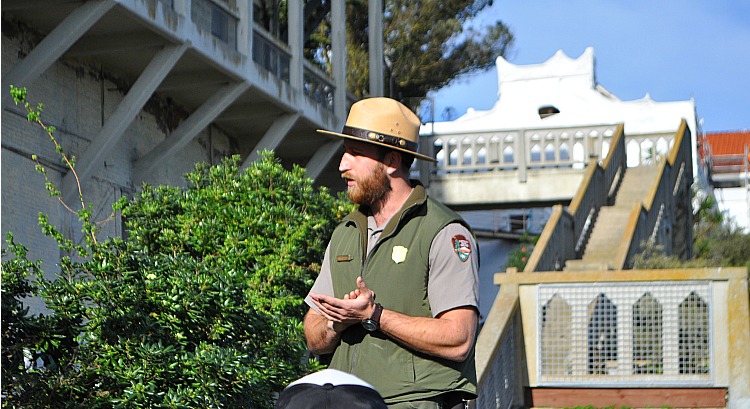 A trip to Alcatraz is an experience unlike any other. Your journey begins with a ferry ride to the island. After a brief introduction by their friendly park rangers, you will then head up to the main prison for a self-guided audio tour.
You are then free to explore all open areas of the island. You can also head out on one of the additional free tours they offer (they usually start in the morning). You can either book directly or save a little money on other tours by booking a combo package.
>> More tips to visit Alcatraz during your stay

Other Top Attractions

Other top attractions I recommend you visit in San Francisco in March include Twin Peaks, the Golden Gate Bridge, and the Painted Ladies of Alamo Square. You will find several picture-perfect moments at all of these locations.
You will also love our world class museums and fun water activities. 
>> Our top 25 attractions with pictures and tips to visit

Comments? Questions? Suggestions?
I would love for you to join me in my private Facebook group! 
It's a great place to interact with me and others who know the area well.
You can ask questions, get advice for your upcoming stay, and then share your photos and advice with others when you return home. It's a great community and the fastest way to get answers to those nagging questions about your visit!