San Francisco Theater & Best of Broadway: Calendar of San Francisco Shows for 2021 & 2022

by Jill Loeffler  •

Updated: November 30, 2021
The San Francisco theater offers hundreds of shows every year including musicals, plays, and traveling Broadway performances. With more than a dozen theaters in SF, you will find a wide variety of productions from dramas to comedies.

You can choose to see a performance at one of the larger theaters with popular shows such as "Hamilton," "Les Miserables," and "Come from Away." You can also catch a show in a smaller, more intimate theater, such as the SF Playhouse in Union Square.
You will find the shows traveling from Broadway to SF on stage at the Orpheum Theater, the Golden Gate Theater, and some at the Curran. These shows bring along their sets and actors and are higher priced performances. They are similar to the set up you would see in New York.
The other theaters on my calendar also offer some well-known performances with smaller sets, actors sourced specifically for those runs, and less expensive ticket prices. They offer world premiers, pre-Broadway shows, locally written pieces, and many other world class performances.
Did you know? "Wicked" started its run in San Francisco before it opened on Broadway in NY. The first performances were at the Curran Theater in 2003.

Top San Francisco Broadway Musicals & Plays
The following list of San Francisco theater performances includes top Broadway musicals and plays such as "My Fair Lady," "Moulin Rouge - The Musical," "Jesus Christ Superstar," and "Harry Potter & the Cursed Child - Parts 1 & 2."

A Christmas Carol
Dates: November 26 - December 26
Location: Golden Gate Theatre
Tickets: Find tickets to all shows 
This classic story originally written by Charles Dickens, is brought to life in this wonderful musical. Scrooge is back to be the grumpy guy he always was and never wants to help anyone else or give to the poor. However, he is later met by his late business partner, Jacob Marley, who says he will be visited by three ghosts.
The first is the ghost of Christmas past, who takes Scrooge back to his childhood when he was kind and innocent. The second is the ghost of Christmas present, where he visit's his nephew Fred's Christmas party. This is where he meets the sickly Tiny Tim who will die if Scrooge does not help him. The third is the ghost of Christmas Yet to Come. This ghost shows Scrooge that he will die alone and no one shows up to his funeral.
After seeing the errors of his ways, Scrooge wakes up and vows to become a better person. He gives a much needed donation to a charity, sends a Christmas dinner to his old employee, and then spends the day with Fred's family, including Tiny Tim, and learns that treating people with kindness is the way he wants to live the rest of his life.
Created by Jack Thorne of "Harry Potter and the Cursed Child," and Matthew Warchus of "Matilda," this version is unlike any other you've seen before.
"A Christmas Carol" has a running time of 2 hours and 15 minutes with one intermission. You must be 5 years or older to attend.
Harry Potter & the Cursed Child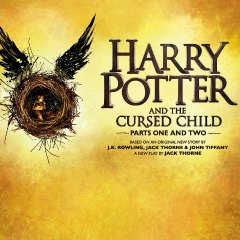 Dates: Starts January 11, 2022 - September 4, 2022
Location: The Curran Theatre
Tickets: Find tickets to all performances
The much beloved Harry Party has become an adult and has three kids of his own in this award winning show. His eldest son, Albus, now struggles with many of the same issues that Harry dealt with as a kid including legacy, what the future may bring, and how to deal with his own powers.
This show has won 24 major awards in the U.K. and continues to entrance and delight audiences around the world. "Harry Potter & the Cursed Child" has toured in London, New York, and Melbourne, and comes to San Francisco this October for its West Coast debut.
The show is best for those 10 and older. Any children under 4 will not be admitted.
The Band's Visit

Dates: January 11 – February 6, 2022
Location: Golden Gate Theatre
Tickets: Find tickets to all performances
A band of musicians, lost and confused, arrive in a tiny town in the middle of nowhere. Falling in love with nature, and the beauty surrounding them, the band changes the tune of everyone around them.
This incredible musical has won 10 Tony Awards, including the Best Musical award, and only continues to gather more praise. You will want to join their little community as you laugh, cry and experience every emotion possible during this magical musical.
This show has a running time of 1 hour and 40 minutes and does not have an intermission. It is for people 10 years and older and no one under the age of 5 will be allowed.
Hadestown - The Myth. The Musical.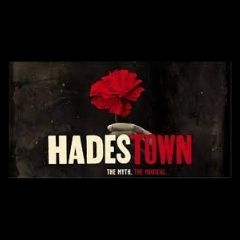 Dates: June 7 - July 3, 2022
Location: Orpheum Theatre
Winner of 8 Tony Awards in 2019 including Best Musical and also the Best Musical Theater Album in the 2020 Grammy Awards, this is going to be one of the best shows you'll ever see. Taking the classic Greek mythical story of Orpheus and Eurydice, Orpheus decides to go to the underworld to rescue her from an eternity in "Hadestown." Something fun about this musical is that it has been interestingly updated into the Great Depression era times to make it original and new.  
As Orpheus meets Hades, and his wife Persephone who he no longer loves, he tries to convince them to let Eurydice go and remove back to the living world. At first neither of them want to help him, or let her go, and yet they finally make him an offer.
They will let her go back to the world of the living on one condition: If Orpheus returns to the world, without looking back to see if Eurydice is there with him, she will be able to stay with him. However, if he loses faith and looks back to make sure she is there, she will spend eternity in Hades. Does he trust her to be there or not? You'll have to see this amazing musical to find out!
The running time of Hadestown is 2 hours and 30 minutes with one intermission. It is recommended for children ages 8 and over and children that are under 5 years old will not be admitted.
The Prom
Dates: June 21 - July 17, 2022
Location: Golden Gate Theatre
Loosely based on a true event, a group of 4 down on their luck Broadway actors decide to revive their careers  by staging a show in a small conservative town in Edgewater, Indiana. The reason they choose this town is that they see a Twitter post by Emma, a teenage girl who is not allowed to bring her girlfriend to the prom and want to support her in her movement towards equality.
The show is basically full of hilarious costumes, great comedy, great singing, and everything else that you could imagine to make a great musical. It will fill you full of happiness and joy at the same time. It has also been nominated for seven Tony Awards including Best Musical and Best Original Score.
It has a running time of 2 hours and 25 minutes with one intermission. It is recommended for ages 8 and older and children under 5 will not be allowed into the show.
Oklahoma!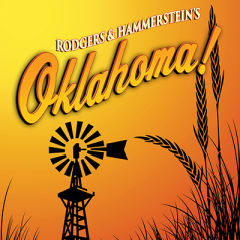 Dates: August 16 - September 11, 2022
Location: Golden Gate Theatre
The first musical by Rodgers and Hammerstein, this musical has been reimagined for 2021. It is set on a farm outside the small town of Claremore. The beautiful farm girl, Laurey Williams, has caught the eyes of both Curly McLain and Jud Fry.
Curly is good cowboy with manners and class. Jud, on the other hand, is a bad guy and someone nobody wants to be with, especially not Laurey. As Laurey is the prettiest girl in the town, many other suitors also try to win her hand. Luckily, there is a big social dance tonight and she will be able to find out who is the best man for her. Who will Laurey pick among the many men who profess their love for her? You'll have to see the show to find out!
The show has a running time of 2 hours and 44 minutes with one intermission. It is recommended for people 12 years and older. Children under 5 are not allowed.
Moulin Rouge! The Musical
Dates: September 7 - November 6, 2022
Location: Orpheum Theatre
When the aspiring writer, Christian, decides to leave his home of London and move to Paris, to write his magical play to be performed at the Moulin Rouge. At the same time, he starts to hang out with famous people such as Toulouse Lautrec and others artists. He then meets the lovely Satine, and immediately is in love with her, as would happen in the City of Lights (and love obviously). 
Sadly for Christian, the Duke of Worchester, who had financed the shows, also falls in love with Satine. But since Christian and Satine have fallen in love, there is going to be problems and issues. How will end up being together and what will happen at the Moulin Rouge? You will have to see the show to find out! And as Satine says in the musical, "The difference between you and I is that you can leave anytime you choose. But this is my home. The Moulin Rouge is my home." And you'll never want to leave either!
This musical has a running time of 2 hours and 35 minutes and has one intermission. It is recommended for anyone over the age of 12 and above. Children under the age of 5 will not be allowed into the show.
To Kill a Mockingbird
Dates: September 13 - October 9, 2022
Location: Golden Gate Theatre
Based on Harper Lee's Pulitzer Prize-winning book, this new adaptation by Aaron Sorkin shows how Atticus Finch, a defense lawyer, works to defend Tom Robinson who has been falsely accused of rape. Will Atticus be able to save Tom Robinson from the lies and racism that is trying to ruin his life and send him to prison?
Atticus' daughter, Scout, helps to keep the audience informed as she comes out with her own thoughts to help them see what is happening. She also gives us hope that the world will be a better place when we work against racism and prejudice going forward. Featuring the musical and movie award winning actor Jeff Daniels, you will be amazed by the whole cast.

"To Kill a Mockingbird" has a running time of 2 hours and 35 minutes with one intermission. The recommended age is 12 years and older and no children that are ages 5 or under are allowed to it.
Ain't Too Proud - The Life and Times of The Temptations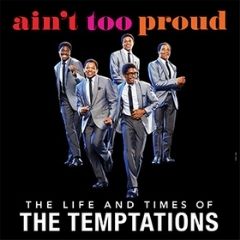 Dates: November 8 - December 4, 2022
Location: Golden Gate Theatre
As you can imagine, this musical starts with the very early life of The Temptations. It shows how a band that has been together for so long, with all their kinds of highs and lows, and this musical explores that and more. This includes their battle with racism and how they have adapted over their many years. During all of this, the musical weaves their songs such as "My Girl," "Papa Was a Rolling Stone," and many more songs into it.
With over 42 top ten hits, and 14 number one chart leaders during their career, this musical will make you want to get up and start dancing in the aisle. This musical has been nominated for 12 Tony Awards and follows the life and times of the band throughout its career.
"Ain't Too Proud - The Life and Times of The Temptations" lasts 2 hours and 30 minutes with one intermission. It is recommended for all ages but children 5 and under will not admitted. 
Additional San Francisco Theater Performances

Plot Points in Our Sexual Development
Dates: November 12 - December 19, 2021
Location: San Francisco Playhouse
Sex is complicated. Which becomes increasingly apparent to Cecily and Theo when they break up after a tumultuous relationship in which the two could not tolerate one another's vulnerabilities. In order to understand true intimacy, both look back on their pasts that were filled with awkward moments, messy tiffs, tenderness...as well as heartbreak...
Gently Down the Stream
Dates: December 3 - January 9, 2022
Location: San Francisco Playhouse
In the 21st century, it's a struggle to find love as a gay man. Rufus and Beau take readers on their journey of blossoming romance in this hilarious book that explores what happens when two very different people fall for each other despite society's expectations. It is a wonderful, and funny, journey that takes you along for this 10 year ride of romance and relationships.

Getting There
Dates: January 14 - February 20, 2022
Location: New Conservatory Theatre Center
As the title suggests, this play is about a journey. A journey of five women in one city, Paris. After Kai and Julie go their separate ways on the trip, they respectively run into a sophisticated older couple and a woman battling against herself. In the span of just 24 hours, all of them are completely changed. Watch this touching story of intergenerational love and wisdom written by one of the Bay Area's best up-and-coming playwrights.

Freestyle Love Supreme
Dates: January 21 - February 13, 2022
Location: Geary Theater
Dreamed up before "Hamilton" by the same creator, Lin Manuel Miranda, along with Thomas Kail and Anthony Veneziale, this freestyle, hip-hop comedy adventure is unique long-running show. It is truly a memorable experience, as no two shows are ever the same. This clever and modern musical performance is all about improvisation, taking audience suggestions and turning them into hilarious songs on the spot. Don't miss out on all the fun! 
Dot
Dates: March 4 - April 3, 2022
Location: New Conservatory Theatre Centre
This play centers around an idea most of us can relate to: family bonds and dysfunction. For Dotty, the matriarch, just holding onto her memory is a struggle. When her three grown children come home for the holidays, they realize they must work together if they're going to make it through. This touching and hilarious work is now being adapted into a television series called West Philly, Baby.
Fefu and Her Friends
Dates: March 24 - May 1, 2022
Location: The Strand Theater
This provocative and innovative piece of immersive theater will have you engaged from the very start. The Strand offers a non-traditional theater space with multiple levels and rooms, which allow different groups of the audience to tour Fefu's home at different times as "flies on the wall" overhearing the conversations of the eight women gathered in this New England residence in 1935. Enjoy as you move around and the story unfolds right before you.
The Lehman Trilogy
Dates: April 20 - May 22, 2022
Location: Geary Theater
In one evening, you'll watch this three part epic story of the Lehman Brothers--an American family and company that changed the world--take you from a small story in Alabama to the worst financial crisis in history. The play is brought to you by the National Theatre and Neal Street Productions and has become an international sensation. 
Soul Train
Dates: September 16 - October 16, 2022
Location: Geary Theater
Don't miss the world-premiere of this Broadway-bound musical created by a Tony Award-nominated playwright and choreographer team. Just the way the popular and long-running "Soul Train" TV show brought Black dance, music, style, and fun into our living rooms since the 1970s, this lively dance who will have you grooving along in the audience.
More Theater Performances Around the SF Bay Area