San Francisco Theater & Best of Broadway: Calendar of San Francisco Shows for 2022

by Jill Loeffler  •

Updated: April 1, 2022
The San Francisco theater offers hundreds of shows every year including musicals, plays, and traveling Broadway performances. With more than a dozen theaters in SF, you will find a wide variety of productions from dramas to comedies.

You can choose to see a performance at one of the larger theaters with popular shows such as "Hamilton," "Les Miserables," and "Come from Away." You can also catch a show in a smaller, more intimate theater, such as the SF Playhouse in Union Square.
You will find the shows traveling from Broadway to SF on stage at the Orpheum Theater, the Golden Gate Theater, and some at the Curran. These shows bring along their sets and actors and are higher priced performances. They are similar to the set up you would see in New York.
The other theaters on my calendar also offer some well-known performances with smaller sets, actors sourced specifically for those runs, and less expensive ticket prices. They offer world premiers, pre-Broadway shows, locally written pieces, and many other world class performances.
Did you know? "Wicked" started its run in San Francisco before it opened on Broadway in NY. The first performances were at the Curran Theater in 2003.

Top San Francisco Broadway Musicals & Plays
The following list of San Francisco theater performances includes top Broadway musicals and plays such as "My Fair Lady," "Moulin Rouge - The Musical," "Jesus Christ Superstar," and "Harry Potter & the Cursed Child - Parts 1 & 2."

Harry Potter & the Cursed Child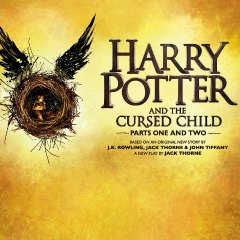 Dates: Starts January 11, 2022 - September 4, 2022
Location: The Curran Theatre
Tickets: Find tickets to all performances
The much beloved Harry Potter has become an adult and has three kids of his own in this award winning show. His eldest son, Albus, now struggles with many of the same issues that Harry dealt with as a kid, including legacy, what the future may bring, and how to deal with his own powers.
This show has won 24 major awards in the U.K. and continues to entrance and delight audiences around the world. "Harry Potter & the Cursed Child" has toured in London, New York, and Melbourne, and now San Francisco.
The show is best for those 10 and older. Any children under 4 will not be admitted.
Hadestown - The Myth. The Musical.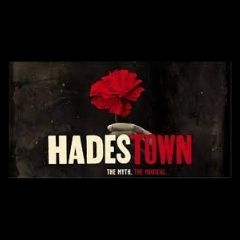 Dates: June 7 - July 3, 2022
Location: Orpheum Theatre
Tickets: Find tickets to all shows
Winner of 8 Tony Awards in 2019 including Best Musical and also the Best Musical Theater Album in the 2020 Grammy Awards, this is going to be one of the best shows you'll ever see. Taking the classic Greek mythical story of Orpheus and Eurydice, Orpheus decides to go to the underworld to rescue her from an eternity in "Hadestown." Something fun about this musical is that it has been interestingly updated into the Great Depression era times to make it original and new.  
As Orpheus meets Hades, and his wife Persephone who he no longer loves, he tries to convince them to let Eurydice go and remove back to the living world. At first neither of them want to help him, or let her go, and yet they finally make him an offer.
They will let her go back to the world of the living on one condition: If Orpheus returns to the world, without looking back to see if Eurydice is there with him, she will be able to stay with him. However, if he loses faith and looks back to make sure she is there, she will spend eternity in Hades. Does he trust her to be there or not? You'll have to see this amazing musical to find out!
The running time of Hadestown is 2 hours and 30 minutes with one intermission. It is recommended for children ages 8 and over and children that are under 5 years old will not be admitted.
The Prom
Dates: June 21 - July 17, 2022
Location: Golden Gate Theatre
Tickets: Find tickets to all performances
Loosely based on a true event, a group of 4 down on their luck Broadway actors decide to revive their careers  by staging a show in a small conservative town in Edgewater, Indiana. The reason they choose this town is that they see a Twitter post by Emma, a teenage girl who is not allowed to bring her girlfriend to the prom and want to support her in her movement towards equality.
The show is basically full of hilarious costumes, great comedy, great singing, and everything else that you could imagine to make a great musical. It will fill you full of happiness and joy at the same time. It has also been nominated for seven Tony Awards including Best Musical and Best Original Score.
It has a running time of 2 hours and 25 minutes with one intermission. It is recommended for ages 8 and older and children under 5 will not be allowed into the show.
Oklahoma!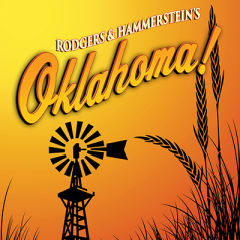 Dates: August 16 - September 11, 2022
Location: Golden Gate Theatre
Tickets: Find tickets for all performances
The first musical by Rodgers and Hammerstein, this musical has been reimagined. It is set on a farm outside the small town of Claremore. The beautiful farm girl, Laurey Williams, has caught the eyes of both Curly McLain and Jud Fry.
Curly is good cowboy with manners and class. Jud, on the other hand, is a bad guy and someone nobody wants to be with, especially not Laurey. As Laurey is the prettiest girl in the town, many other suitors also try to win her hand. Luckily, there is a big social dance tonight and she will be able to find out who is the best man for her. Who will Laurey pick among the many men who profess their love for her? You'll have to see the show to find out!
The show has a running time of 2 hours and 44 minutes with one intermission. It is recommended for people 12 years and older. Children under 5 are not allowed.
Moulin Rouge! The Musical
Dates: September 7 - November 6, 2022
Location: Orpheum Theatre
When the aspiring writer, Christian, decides to leave his home of London and move to Paris, to write his magical play to be performed at the Moulin Rouge. At the same time, he starts to hang out with famous people such as Toulouse Lautrec and others artists. He then meets the lovely Satine, and immediately is in love with her, as would happen in the City of Lights (and love obviously). 
Sadly for Christian, the Duke of Worchester, who had financed the shows, also falls in love with Satine. But since Christian and Satine have fallen in love, there is going to be problems and issues. How will end up being together and what will happen at the Moulin Rouge? You will have to see the show to find out! And as Satine says in the musical, "The difference between you and I is that you can leave anytime you choose. But this is my home. The Moulin Rouge is my home." And you'll never want to leave either!
This musical has a running time of 2 hours and 35 minutes and has one intermission. It is recommended for anyone over the age of 12 and above. Children under the age of 5 will not be allowed into the show.
To Kill a Mockingbird
Dates: September 13 - October 9, 2022
Location: Golden Gate Theatre
Based on Harper Lee's Pulitzer Prize-winning book, this new adaptation by Aaron Sorkin shows how Atticus Finch, a defense lawyer, works to defend Tom Robinson who has been falsely accused of rape. Will Atticus be able to save Tom Robinson from the lies and racism that is trying to ruin his life and send him to prison?
Atticus' daughter, Scout, helps to keep the audience informed as she comes out with her own thoughts to help them see what is happening. She also gives us hope that the world will be a better place when we work against racism and prejudice going forward. Featuring the musical and movie award winning actor Jeff Daniels, you will be amazed by the whole cast.

"To Kill a Mockingbird" has a running time of 2 hours and 35 minutes with one intermission. The recommended age is 12 years and older and no children that are ages 5 or under are allowed to it.
Ain't Too Proud - The Life and Times of The Temptations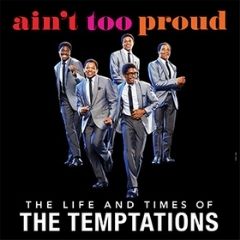 Dates: November 8 - December 4, 2022
Location: Golden Gate Theatre
As you can imagine, this musical starts with the very early life of The Temptations. It shows how a band that has been together for so long, with all their kinds of highs and lows, and this musical explores that and more. This includes their battle with racism and how they have adapted over their many years. During all of this, the musical weaves their songs such as "My Girl," "Papa Was a Rolling Stone," and many more songs into it.
With over 42 top ten hits, and 14 number one chart leaders during their career, this musical will make you want to get up and start dancing in the aisle. This musical has been nominated for 12 Tony Awards and follows the life and times of the band throughout its career.
"Ain't Too Proud - The Life and Times of The Temptations" lasts 2 hours and 30 minutes with one intermission. It is recommended for all ages but children 5 and under will not admitted. 
Additional San Francisco Theater Performances

Fefu and Her Friends
Dates: March 24 - May 1, 2022
Location: The Strand Theater
This provocative and innovative piece of immersive theater will have you engaged from the very start. The Strand offers a non-traditional theater space with multiple levels and rooms, which allow different groups of the audience to tour Fefu's home at different times as "flies on the wall" overhearing the conversations of the eight women gathered in this New England residence in 1935. Enjoy as you move around and the story unfolds right before you.
PrEP Play, or Blue Parachute
Dates: April 1 - May 8, 2022
Location: New Conservatory Theatre Centre
Be part of the rolling world premier of this queer work of the imagination. This is a unique time-traveling journey in which a PrEP pill, used to prevent HIV infection, transports Erik back in time to the 1980s at the height of the AIDS epidemic. In order to get back home, he and his older boyfriend, who did live through that period, fight against time to save a life. Playwright Yilong Liu explained the title by describing this life-saving drug as something that "keeps us safe while allowing us to be in touch with a dark history."
The Paper Dreams of Harry Chin
Dates: May 4 - June 18, 2022
Location: SF Playhouse
The paper motif of this play originates from the memories and ghosts of the real-life "Paper Son" Harry Chin, whose name was given to him by immigration officials who though it would be funny, and whose American dreams were fragile during the time of the Chinese Exclusion Act. Playwright Jessica Huang has created a beautiful drama that stretches across continents and generations, dealing with the secrets and consequences of our country's still relevant immigration policies.
Encore
Dates: May 13 - June 12, 2022
Location: New Conservatory Theatre Centre
If you are a fan of musical theater, this birthday bash mashup is going to blow your mind. As the New Conservatory Theatre Centre celebrates its milestone 40th anniversary, they're bringing back the best of the musical productions that lit up their stage. Delight in the breadth of hits you'll get to relive from the past decades!
Follies
Dates: June 30 - September 10, 2022
Location: SF Playhouse
This entertaining and poignant musical is a show within a show: the last gathering of ex-Follies (middle-aged former female performers) in their soon-to-be demolished theater. This 1971 musical theater hit cleverly layers present with past, featuring songs like "I'm Still Here," which has been made famous by real-life stars reflecting on the historic ups and downs of their own careers. Enjoy the music while you contemplate this intersection of time.
Soul Train
Dates: September 16 - October 16, 2022
Location: Geary Theater
Don't miss the world-premiere of this Broadway-bound musical created by a Tony Award-nominated playwright and choreographer team. Just the way the popular and long-running "Soul Train" TV show brought Black dance, music, style, and fun into our living rooms since the 1970s, this lively dance who will have you grooving along in the audience.
More Theater Performances Around the SF Bay Area