San Francisco Theater & Best of Broadway: Calendar of San Francisco Shows for 2023

by Jill Loeffler  •

Updated: January 2, 2023
The San Francisco theater offers hundreds of shows every year including musicals, plays, and traveling Broadway performances. With more than a dozen theaters in SF, you will find a wide variety of productions from dramas to comedies.

You can choose to see a performance at one of the larger theaters with popular shows such as "Hamilton," "Les Miserables," and "Come from Away." You can also catch a show in a smaller, more intimate theater, such as the SF Playhouse in Union Square.
You will find the shows traveling from Broadway to SF on stage at the Orpheum Theater, the Golden Gate Theater, and some at the Curran. These shows bring along their sets and actors and are higher priced performances. They are similar to the set up you would see in New York.
The other theaters on my calendar also offer some well-known performances with smaller sets, actors sourced specifically for those runs, and less expensive ticket prices. They offer world premiers, pre-Broadway shows, locally written pieces, and many other world class performances.
Did you know? "Wicked" started its run in San Francisco before it opened on Broadway in NY. The first performances were at the Curran Theater in 2003.

Disclaimer: I receive a small commission from some of the links on this page.

Top San Francisco Broadway Musicals & Plays
The following list of San Francisco theater performances includes top Broadway musicals and plays such as "My Fair Lady," "Moulin Rouge - The Musical," "Jesus Christ Superstar," and "Harry Potter & the Cursed Child - Parts 1 & 2."

Dear Evan Hansen

Dates: 1/24 - 2/19
Location: Orpheum Theatre
Tickets: Ticketmaster | TicketNetwork
Dear Evan Hansen is a Tony Award-winning musical that tells the story of a high school senior who struggles with social anxiety. Evan is a loner who feels invisible to his classmates and family.
When a classmate commits suicide, Evan is mistakenly credited for being his friend. The lie spirals out of control, and Evan finds himself in the midst of an increasingly difficult situation. 
His friend's parents think he was their child's best friend, so they take him in as a son. However, as his lies begin to unravel, Evan must confront his fears and decide whether, to tell the truth about their "friendship" or continue to lie.
Dear Evan Hansen is a moving story about belonging, connection, and the power of kindness. It has resonated with audiences of all ages and backgrounds, and it continues to touch hearts all over the world.
Mean Girls

Dates: 1/31 - 2/26
Location: Golden Gate Theatre
Tickets: StubHub | TicketNetwork
This musical is based on the 2004 comedy film of the same name. The story follows Cady Heron, a homeschooled student who moves to the United States and attends an American high school.
Cady quickly becomes friends with two students, Janis Ian and Damian Leigh.
However, she soon becomes part of the "popular" girls at school, led by the ruthless Regina George. As Cady tries to navigate the treacherous waters of high school politics, she finds herself caught in a web of lies and deceit.
Ultimately, she must decide whether to follow her heart or succumb to the pressure of fitting in. Mean Girls is a funny yet biting commentary on the often-cruel world of teenage girls.
The music is catchy and memorable, making it a popular choice for high school and college productions.
Six

Date: 2/21 - 3/19
Location: Orpheum Theatre
Tickets: StubHub | TicketNetwork
This musical focuses on the six wives of Henry the VIII. All of them are part of a contest to see who has had the worst experience, and whoever wins this weird contest will then become the leader singer in their group.
As each wife sings of their sorrows, one of them realizes that they are being divided (pun intended) by each other's individualism and that if they stop attacking each other, they can win by being a team.
As they learn to do this, they realize that their society has judged them on their individuality and importance.
This musical is a joy to the sense and a grand vision of women being validated and able to express themselves and stand up to tyranny.
Fiddler on the Roof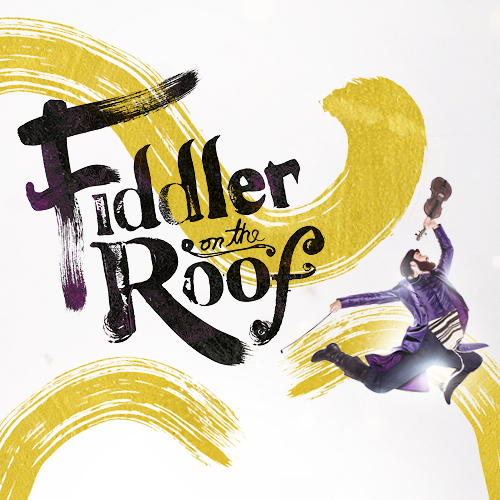 Dates: 3/22 - 3/26
Location: Golden Gate Theatre
Tickets: StubHub | TicketNetwork
Fiddler on the Roof is a classic musical that once held the record for the longest-running Broadway play, enchanting tens of thousands of audience members since the 1960s.
In the story, a Jewish farmer tries to wed his three daughters to the loves of their lives during the rising antisemitic conditions of pre-revolutionary Russia. 
This particular rendition features choreography based on the original staging and brought to life by a full orchestra playing favorites including "Tradition," "If I Were a Rich Man," and "Sunrise, Sunset."
Come from Away

Dates: 4/11 - 4/23
Location: Golden Gate Theatre
Tickets: StubHub | TicketNetwork
The award-winning new musical, Come from Away, tells the true story of 16,000 people who came together in the small town of Gander, Newfoundland when all FAA flights were forced to land at the nearest airport following the attacks on September 11, 2001.
Between the townspeople and the stranded passengers, there was unease at first, but that soon turned into gratitude, trust, and lasting friendships. Come celebrate the remarkable stories of what happened here in the face of adversity.
Critics tout this 100-minute masterpiece as the Best Musical all across North America that is sure to inspire you by putting the human spirit center stage.
Pretty Woman: The Musical

Dates: 4/25 - 4/30
Location: Orpheum Theatre
Tickets: Ticketmaster | StubHub
Pretty Woman: The Musical brings one of Hollywood's most treasured love stories to stage with exciting choreography. 
The popular 1990 film featured Roy Orbison and Bill Dee's hit song, "Oh, Pretty Woman," and in this Broadway version of the romantic comedy, that classic beat will be brought to life in a whole new way. 
Get ready to fall in love all over again with this modern fairy tale in which a rich business executive invites a Hollywood prostitute to be his escort for a week, resulting in a budding relationship. 
Les Miserables

Dates: 7/5 - 7/23
Location: Orpheum Theatre
One of the world's most popular musicals of all time, this production of Les Miserables has been dubbed as the "Les Mis of the 21st Century," with the remarkable staging of this timeless story.
The play is set in early 19th-century France, where, amidst a revolution, prisoner Jean Valjean breaks his parole after serving 19 years for stealing bread.
You'll find every minute of this nearly 3-hour theatrical masterpiece to be enthralling to the human spirit. You'll get swept up in the sacrifice and redemption, as well as the passion and unrequited love, that have made this work resonate with so many audiences for so many years. 
Disney's Aladdin

Dates: 8/2 - 8/13
Location: Orpheum Theatre
From the producer of the Broadway sensation The Lion King, the musical Disney's Aladdin is sure to captivate audiences just as well. It's fun and colorful and it will bring magic to stage.
You've never that you could experience so much emotion watching the adventures of one lamp, one genie, and three wishes unfold.
With the familiar songs, it is a blast to sing along to these larger-than-life numbers with such a dazzling set and choreography.
Tina – The Tina Turner Musical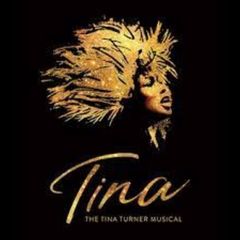 Dates: 8/1 - 8/27
Location: Golden Gate Theatre
TINA – THE TINA TURNER MUSICAL tells the story of the life and career of legendary musician Tina Turner.
The musical follows Turner from her humble beginnings in Nutbush, Tennessee, to her rise to international stardom.
Along the way, Turner faced many challenges, including an abusive marriage to music producer Ike Turner and other complex challenges she had to overcome in her life.
Despite these difficulties, Turner perseveres and goes on to enjoy a hugely successful career, selling more than 100 million records and performing to sold-out crowds around the world.
TINA – THE TINA TURNER MUSICAL is an uplifting story of determination, courage, and resilience that will inspire audiences.
Additional San Francisco Theater Performances

As You Like It

Dates: 11/17/2022 – 1/14/2023
Location: SF Playhouse
This wild recreation of Shakespeare's famous As You Like It is a rollercoaster ride of tumultuous times.
Having to run away from their homes, Orlando, Duke Senior, his daughter Rosalind, and his niece Celia find refuge in the Forest of Arden.
Being that this magical place welcomes all, they find a new life and acceptance that they could never have imagined.
Cashed Out

Dates: 1/26 – 2/25, 2023
Location: SF Playhouse
After winning big at the casino, Rocky comes home to the Gila Reservation to celebrate. However, her aunt knows of her gambling addiction and how it could ruin herself and everyone around her.
As their family tries to figure out the right thing to do, you see all the ups and downs of living on the reservation. It was written by Claude Jackson, Jr., the director of his tribe's public defender's office.
The Headlands

Dates: 2/9 – 3/5, 2023
Location: American Conservatory Theater
Living in San Francisco, amateur sleuth Henry decides he wants to figure out how his father was murdered. He uses all his resources and digs through memories and family stories during his investigation.
This outstanding noir-style play will have you rethinking what your mind tells you from what is real. 
Tick, Tick…BOOM!

Dates: 3/3 – 4/2, 2023
Location: American Conservatory Theater
The incredible Jonathan Larson brings his autobiography to life on stage. When he was 30 and waiting tables for a living, he saw all his friends moving on and upward.
He starts to question his choices and how he will survive. As things fall apart around him, he hopes his new musical, Superbia, will become famous. Larson is the creator of Rent, so you know you will have a fantastic rollicking ride.
Clue

Dates: 3/9 – 4/22, 2023
Location: SF Playhouse
If you've played the game, or seen the movie, then you know you are in for a treat. This absurd and often hilarious murder mystery is a classic who-done-it for you to solve.
The basis is a simple dinner party, but the problem is that the guests start dying off. With characters like Professor Plum, Miss Scarlett, and others working to find out the truth, it is a classic comedy that all will love.
Poor Yella Rednecks: Vietgone 2

Dates: 3/30 – 5/7, 2023
Location: American Conservatory Theater
This play focuses on a Vietnamese family who has moved from Saigon to Arkansas in the 1970s. At this point, Tong and Quang are married but having a tough time with a son who has trouble speaking English and low-paying jobs.
This is the autobiographical version of the playwright Qui Nguyen's life.
NOTE: This is the second chapter in Qui Nguyen's "Vietgone" series, but you can watch this one without seeing the other.
Locusts Have No King

Dates: 4/7 – 5/14, 2023
Location: American Conservatory Theater
Two closeted gay couples decided to have a dinner party since they live in the same apartment complex. However, they can't stand each other, and when one couple decides they want to come out, all Hell breaks loose.
And this isn't just the metaphorical Hell breaking loose; it is the real thing come to Earth!
It is probably one of the craziest plays you'll ever see and one you will regret missing forever if you don't!
Chinglish

Dates: 5/4 – 6/10, 2023
Location: SF Playhouse
Chinglish is the word most often used when describing English words that are translated into Chinese. And, usually, they are absurd and barely understandable. And that is where the main character, David Cavanaugh, runs into problems as he tries to win a contract in China.
The confusion between what is said and written compared to what is meant gives a perfect view into the world of two different cultures trying to come together. And, even more than just that, how the two cultures can so misunderstand love.
The Wizard of Oz

Dates: 6/1 – 6/25, 2023
Location: American Conservatory Theater
One of the most beloved musicals of all time, this classic has our heroine, Dorothy, swept away by a tornado from her home in Kansas to the magical land of Oz. She meets with the Cowardly Lion, the Lollypop Guild, and other fantastic creatures.
And, of course, there is the Wicked Witch of the West, who is horrible to everyone. Eventually, she meets the "Wizard" and discovers the truth about this land.
Does she ultimately get back to Kansas?
You'll have to see it to find out!
A Chorus Line

Dates: 6/22 – 9/29, 2023
Location: SF Playhouse
The battle for stardom is fierce in this mighty musical. With only eight spots on the chorus line available and seventeen dancers vying for them, you know it is going to be a challenging time for all.
This show looks at the trial and tribulations of everyone as they do their best to get an audition and make the line.
This musical has won too many awards to mention, including the 1976 Pulitzer Prize for Drama.
Soul Train
Dates: 8/16 - 10/1, 2023
Location: The Toni Rembe Theater
Don't miss the world-premiere of this Broadway-bound musical created by a Tony Award-nominated playwright and choreographer team.
Just the way the popular and long-running "Soul Train" TV show brought Black dance, music, style, and fun into our living rooms since the 1970s, this lively dance who will have you grooving along in the audience.
More Theater Performances Around the SF Bay Area