San Francisco Theater & Best of Broadway: Calendar of San Francisco Shows for 2022

by Jill Loeffler  •

Updated: September 1, 2022
The San Francisco theater offers hundreds of shows every year including musicals, plays, and traveling Broadway performances. With more than a dozen theaters in SF, you will find a wide variety of productions from dramas to comedies.

You can choose to see a performance at one of the larger theaters with popular shows such as "Hamilton," "Les Miserables," and "Come from Away." You can also catch a show in a smaller, more intimate theater, such as the SF Playhouse in Union Square.
You will find the shows traveling from Broadway to SF on stage at the Orpheum Theater, the Golden Gate Theater, and some at the Curran. These shows bring along their sets and actors and are higher priced performances. They are similar to the set up you would see in New York.
The other theaters on my calendar also offer some well-known performances with smaller sets, actors sourced specifically for those runs, and less expensive ticket prices. They offer world premiers, pre-Broadway shows, locally written pieces, and many other world class performances.
Did you know? "Wicked" started its run in San Francisco before it opened on Broadway in NY. The first performances were at the Curran Theater in 2003.

Disclaimer: I receive a small commission from some of the links on this page.

Top San Francisco Broadway Musicals & Plays
The following list of San Francisco theater performances includes top Broadway musicals and plays such as "My Fair Lady," "Moulin Rouge - The Musical," "Jesus Christ Superstar," and "Harry Potter & the Cursed Child - Parts 1 & 2."

Harry Potter & the Cursed Child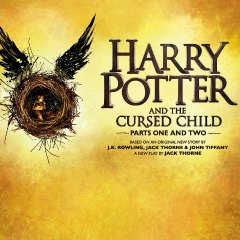 Dates: Starts January 11, 2022 - September 11, 2022
Location: The Curran Theatre
Tickets: Find tickets to all performances
The much beloved Harry Potter has become an adult and has three kids of his own in this award winning show. His eldest son, Albus, now struggles with many of the same issues that Harry dealt with as a kid, including legacy, what the future may bring, and how to deal with his own powers.
This show has won 24 major awards in the U.K. and continues to entrance and delight audiences around the world. "Harry Potter & the Cursed Child" has toured in London, New York, and Melbourne, and now San Francisco.
The show is best for those 10 and older. Any children under 4 will not be admitted.
Oklahoma!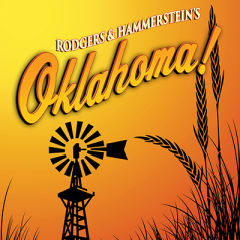 Dates: August 16 - September 11, 2022
Location: Golden Gate Theatre
Tickets: Ticketmaster | TicketNetwork
The first musical by Rodgers and Hammerstein, this musical has been reimagined. It is set on a farm outside the small town of Claremore. The beautiful farm girl, Laurey Williams, has caught the eyes of both Curly McLain and Jud Fry.
Curly is good cowboy with manners and class. Jud, on the other hand, is a bad guy and someone nobody wants to be with, especially not Laurey. As Laurey is the prettiest girl in the town, many other suitors also try to win her hand.
Luckily, there is a big social dance tonight and she will be able to find out who is the best man for her.
Who will Laurey pick among the many men who profess their love for her? You'll have to see the show to find out!
The show has a running time of 2 hours and 44 minutes with one intermission. It is recommended for people 12 years and older. Children under 5 are not allowed.
Moulin Rouge! The Musical
Dates: September 7 - November 6, 2022
Location: Orpheum Theatre
Tickets: Ticketmaster | TicketNetwork
When the aspiring writer, Christian, decides to leave his home of London and move to Paris, to write his magical play to be performed at the Moulin Rouge. At the same time, he starts to hang out with famous people such as Toulouse Lautrec and others artists.
He then meets the lovely Satine, and immediately is in love with her, as would happen in the City of Lights (and love obviously). 
Sadly for Christian, the Duke of Worchester, who had financed the shows, also falls in love with Satine. But since Christian and Satine have fallen in love, there is going to be problems and issues.
Who will end up being together and what will happen at the Moulin Rouge? You will have to see the show to find out!
And as Satine says in the musical, "The difference between you and I is that you can leave anytime you choose. But this is my home. The Moulin Rouge is my home."
And you'll never want to leave either!
This musical has a running time of 2 hours and 35 minutes and has one intermission. It is recommended for anyone over the age of 12 and above.
Children under the age of 5 will not be allowed into the show.
To Kill a Mockingbird
Dates: September 13 - October 9, 2022
Location: Golden Gate Theatre
Tickets: Ticketmaster | TicketNetwork
Based on Harper Lee's Pulitzer Prize-winning book, this new adaptation by Aaron Sorkin shows how Atticus Finch, a defense lawyer, works to defend Tom Robinson who has been falsely accused of rape.
Will Atticus be able to save Tom Robinson from the lies and racism that is trying to ruin his life and send him to prison?
Atticus' daughter, Scout, helps to keep the audience informed as she comes out with her own thoughts to help them see what is happening. She also gives us hope that the world will be a better place when we work against racism and prejudice going forward.
Featuring the musical and movie award winning actor Jeff Daniels, you will be amazed by the whole cast.

"To Kill a Mockingbird" has a running time of 2 hours and 35 minutes with one intermission.
The recommended age is 12 years and older and no children that are ages 5 or under are allowed to it.
Jagged Little Pill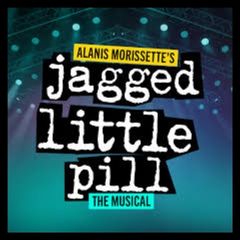 Dates: 10/11 - 11/6
Location: Golden Gate Theatre
Tickets: Ticketmaster | TicketNetwork
This fantastic musical is based on the album of the same name by Alanis Morissette. The album was a massive success when it was released in 1995 and won five Grammy Awards, including Album of the Year.
The musical tells the story of the Healys, a seemingly perfect family living in suburban America. However, beneath the surface, the family struggles with many issues, including infidelity, addiction, and abuse.
The musical is a gritty and honest portrayal of modern suburban life, with a score that combines rock, pop, and folk music.
Although it deals with some dark themes, the musical ultimately offers hope and redemption for its characters.
Ain't Too Proud - The Life and Times of The Temptations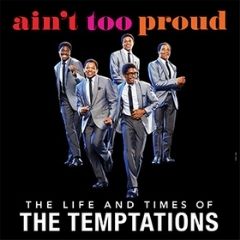 Dates: November 8 - December 4, 2022
Location: Golden Gate Theatre
Tickets: Ticketmaster | TicketNetwork
As you can imagine, this musical starts with the very early life of The Temptations. It shows how a band that has been together for so long, with all their kinds of highs and lows, and this musical explores that and more.
This includes their battle with racism and how they have adapted over their many years. During all of this, the musical weaves their songs such as "My Girl," "Papa Was a Rolling Stone," and many more songs into it.
With over 42 top ten hits, and 14 number one chart leaders during their career, this musical will make you want to get up and start dancing in the aisle.
This musical has been nominated for 12 Tony Awards and follows the life and times of the band throughout its career.
"Ain't Too Proud - The Life and Times of The Temptations" lasts 2 hours and 30 minutes with one intermission. It is recommended for all ages but children 5 and under will not admitted. 
Disney's Frozen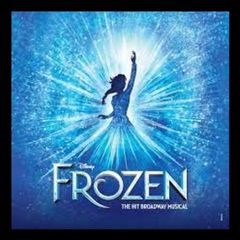 Dates: 11/18 - 12/30
Location: Orpheum Theatre
Tickets: Ticketmaster | TicketNetwork
The 2013 hit animated movie Frozen is now a Tony Award-nominated musical that continues to excite audiences of all ages.
The story follows Princess Anna as she courageously sets off on an epic journey to find her sister Elsa, whose magical powers have trapped the kingdom of Arendelle in eternal winter.
With the help of her new friends, Anna must discover the strength she needs to save Arendelle and thaw her sister's frozen heart. Along the way, Anna meets an adventurous iceman named Kristoff, his feisty reindeer Sven, and Olaf, the lovable snowman.
This musical features all of the memorable songs from the film, along with several new pieces written specifically for the stage show. It's a great mix for those that want to sing along, but also hear some fantastic new songs.
The result is a delightful theatrical experience that will leave you singing "Let It Go" for days to come.
Beetlejuice

Dates: 12/7 - 12/31
Location: Golden Gate Theatre
Tickets: Ticketmaster | TicketNetwork
This musical is based on the 1988 Tim Burton film of the same name. The story centers around a ghost couple, Barbara and Adam Maitland, who died in a car accident and are now stuck haunting their former home.
When the Deetzes, a family of obnoxious yuppies, move in and start redecorating, the Maitlands unsuccessfully try to scare them away.
Their daughter, Lydia, eventually turns to Beetlejuice, a "bio-exorcist" with a penchant for chaos, to help them get rid of the Deetzes once and for all.
However, as Beetlejuice starts to wreak havoc on the household, Lydia and the Maitlands begin to realize that they may have made a mistake in summoning him.
This fun and haunting musical features a mix of gothic horror and dark comedy, with catchy songs and lively dance numbers. It is sure to delight fans of the original movie and those who are new to the story.
Dear Evan Hansen

Dates: 1/24 - 2/19
Location: Orpheum Theatre
Tickets: Ticketmaster | TicketNetwork
Dear Evan Hansen is a Tony Award-winning musical that tells the story of a high school senior who struggles with social anxiety. Evan is a loner who feels invisible to his classmates and family.
When a classmate commits suicide, Evan is mistakenly credited for being his friend. The lie spirals out of control, and Evan finds himself in the midst of an increasingly difficult situation. 
His friend's parents think he was their child's best friend, so they take him in as a son. However, as his lies begin to unravel, Evan must confront his fears and decide whether, to tell the truth about their "friendship" or continue to lie.
Dear Evan Hansen is a moving story about belonging, connection, and the power of kindness. It has resonated with audiences of all ages and backgrounds, and it continues to touch hearts all over the world.
Mean Girls

Dates: 1/31 - 2/26
Location: Golden Gate Theatre
Tickets: Ticketmaster | TicketNetwork
This musical is based on the 2004 comedy film of the same name. The story follows Cady Heron, a homeschooled student who moves to the United States and attends an American high school.
Cady quickly becomes friends with two students, Janis Ian and Damian Leigh.
However, she soon becomes part of the "popular" girls at school, led by the ruthless Regina George. As Cady tries to navigate the treacherous waters of high school politics, she finds herself caught in a web of lies and deceit.
Ultimately, she must decide whether to follow her heart or succumb to the pressure of fitting in. Mean Girls is a funny yet biting commentary on the often-cruel world of teenage girls.
The music is catchy and memorable, making it a popular choice for high school and college productions.
Six

Date: 2/21 - 4/9
Location: Orpheum Theatre
This musical focuses on the six wives of Henry the VIII. All of them are part of a contest to see who has had the worst experience, and whoever wins this weird contest will then become the leader singer in their group.
As each wife sings of their sorrows, one of them realizes that they are being divided (pun intended) by each other's individualism and that if they stop attacking each other, they can win by being a team.
As they learn to do this, they realize that their society has judged them on their individuality and importance.
This musical is a joy to the sense and a grand vision of women being validated and able to express themselves and stand up to tyranny.
Tina – The Tina Turner Musical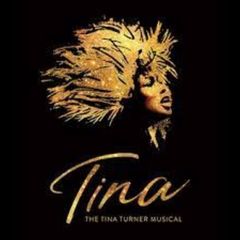 Dates: 8/1 - 8/27
Location: Golden Gate Theatre
TINA – THE TINA TURNER MUSICAL tells the story of the life and career of legendary musician Tina Turner.
The musical follows Turner from her humble beginnings in Nutbush, Tennessee, to her rise to international stardom.
Along the way, Turner faced many challenges, including an abusive marriage to music producer Ike Turner and other complex challenges she had to overcome in her life.
Despite these difficulties, Turner perseveres and goes on to enjoy a hugely successful career, selling more than 100 million records and performing to sold-out crowds around the world.
TINA – THE TINA TURNER MUSICAL is an uplifting story of determination, courage, and resilience that will inspire audiences.
Additional San Francisco Theater Performances

Follies
Dates: June 30 - September 10, 2022
Location: SF Playhouse
This entertaining and poignant musical is a show within a show: the last gathering of ex-Follies (middle-aged former female performers) in their soon-to-be demolished theater.
This 1971 musical theater hit cleverly layers present with past, featuring songs like "I'm Still Here," which has been made famous by real-life stars reflecting on the historic ups and downs of their own careers.
Enjoy the music while you contemplate this intersection of time.
Soul Train
Dates: September 16 - October 16, 2022
Location: Geary Theater
Don't miss the world-premiere of this Broadway-bound musical created by a Tony Award-nominated playwright and choreographer team.
Just the way the popular and long-running "Soul Train" TV show brought Black dance, music, style, and fun into our living rooms since the 1970s, this lively dance who will have you grooving along in the audience.
Aunt Jack

Dates: 9/16 – 10/16
Location: New Conservatory of Theater Centre
This musical focuses on the amazing drag performer Jack and his son Norman. Norman and Jack disagree on pretty much everything in their lives and seem unable to get along with each other.
When Jack and his boyfriend break up, Norman moves across the country to escape. He then moves back, and many issues are brought up. These include politics, sexual and gender identification, and what is the meaning of love.
This powerful musical will leave you questioning your own beliefs and opening yourself up to new ways of thinking and loving.
Indecent

Dates: 9/22 – 11/6, 2022
Location: San Francisco Playhouse
The story centers on the life of playwright Sholem Asch, who was born in a small Polish shtetl and later rose to fame for God of Vengeance.
The play was deemed indecent by critics for its portrayal of a lesbian relationship, and Asch's work was subsequently banned in the United States.
Indecent explores the repercussions of Asch's decision to stand up for his convictions and asks whether art is genuinely worth sacrificing one's livelihood.
In a time when censorship is once again on the rise, Indecent is a timely and essential reminder of the power of art to challenge societal norms.
On Beckett

Dates: 10/19 – 10/23
Location: American Conservatory Theater
In this one-person production, the incredible comedian and clown, Bill Irwin, proves his love for the amazing author Samuel Beckett. He delves into Beckett's character by reading his numerous works and trying his best to figure them out.
Instead of being dull and obvious, Irwin's ability to use his training as a Ringling Brothers' clown and yet keep this serious makes this a must-see.
A Picture of Two Boys

Dates: 10/21 – 11/27
Location: New Conservatory Theatre Center
The timid Markey dreams of going to college, while the rebel Pete wants to be the next Kurt Cobain. Both feel alienated in their barely veiled racist town, so they band together to try to escape.
However, when Markey decides to graduate early, their friendship is shaken. An event happens that brings them back together to examine what has happened to their lives.
As You Like It

Dates: 11/17 – 1/14
Location: SF Playhouse
This wild recreation of Shakespeare's famous As You Like It is a rollercoaster ride of tumultuous times.
Having to run away from their homes, Orlando, Duke Senior, his daughter Rosalind, and his niece Celia find refuge in the Forest of Arden.
Being that this magical place welcomes all, they find a new life and acceptance that they could never have imagined.
A Christmas Carol

Dates: 11/30 – 12/24
Location: American Conservatory Theater
A holiday classic since it first premiered, Charles Dicken's A Christmas Carol is beloved by all. Bob Crachit is a friendly and kind man who works for a horrible boss, Ebenezer Scrooge. Bob has six kids, including Tiny Tim, who is sick and needs help.
On Christmas Eve, three ghosts appear and show Scrooge the his past, present, and future. He realizes he must be a better person. He decides to change his ways and helps to save Tiny Tim. 
Oy Vey in a Manger

Dates: 12/7 – 12/31
Location: American Conservatory Theater
Anyone that has heard of "The Kinsey Sicks" knows this will be a wild adventure as they are the only Dragapella quartet in the world.
In this hilarious show, the remarkable Angel, Trixie, Trampolina, and Winnie try to sell their manger before it is foreclosed on.
All kinds of comedy, and some tough times, are examined in this beautiful musical.
Getting There

Dates: 1/20 – 2/26
Location: American Conservatory Theater
Julie and Kai thought they were in for a fun trip to Paris but little did they know. After they end up splitting up, Kai falls into a relationship with an older couple while Julie meets a woman who is constantly at battle with herself.
In just one day, all five of the characters are forever changed and find a life that is unlike any they could have imagined just twenty-four hours before.
Cashed Out

Dates: 1/26 – 2/25, 2023
Location: SF Playhouse
After winning big at the casino, Rocky comes home to the Gila Reservation to celebrate. However, her aunt knows of her gambling addiction and how it could ruin herself and everyone around her.
As their family tries to figure out the right thing to do, you see all the ups and downs of living on the reservation. It was written by Claude Jackson, Jr., the director of his tribe's public defender's office.
The Headlands

Dates: 2/9 – 3/5
Location: American Conservatory Theater
Living in San Francisco, amateur sleuth Henry decides he wants to figure out how his father was murdered. He uses all his resources and digs through memories and family stories during his investigation.
This outstanding noir-style play will have you rethinking what your mind tells you from what is real. 
Tick, Tick…BOOM!

Dates: 3/3 – 4/2
Location: American Conservatory Theater
The incredible Jonathan Larson brings his autobiography to life on stage. When he was 30 and waiting tables for a living, he saw all his friends moving on and upward.
He starts to question his choices and how he will survive. As things fall apart around him, he hopes his new musical, Superbia, will become famous. Larson is the creator of Rent, so you know you will have a fantastic rollicking ride.
Clue

Dates: 3/9 – 4/22
Location: SF Playhouse
If you've played the game, or seen the movie, then you know you are in for a treat. This absurd and often hilarious murder mystery is a classic who-done-it for you to solve.
The basis is a simple dinner party, but the problem is that the guests start dying off. With characters like Professor Plum, Miss Scarlett, and others working to find out the truth, it is a classic comedy that all will love.
Poor Yella Rednecks: Vietgone 2

Dates: 3/30 – 5/7
Location: American Conservatory Theater
This play focuses on a Vietnamese family who has moved from Saigon to Arkansas in the 1970s. At this point, Tong and Quang are married but having a tough time with a son who has trouble speaking English and low-paying jobs.
This is the autobiographical version of the playwright Qui Nguyen's life.
NOTE: This is the second chapter in Qui Nguyen's "Vietgone" series, but you can watch this one without seeing the other.
Locusts Have No King

Dates: 4/7 – 5/14
Location: American Conservatory Theater
Two closeted gay couples decided to have a dinner party since they live in the same apartment complex. However, they can't stand each other, and when one couple decides they want to come out, all Hell breaks loose.
And this isn't just the metaphorical Hell breaking loose; it is the real thing come to Earth!
It is probably one of the craziest plays you'll ever see and one you will regret missing forever if you don't!
Chinglish

Dates: 5/4 – 6/10
Location: SF Playhouse
Chinglish is the word most often used when describing English words that are translated into Chinese. And, usually, they are absurd and barely understandable. And that is where the main character, David Cavanaugh, runs into problems as he tries to win a contract in China.
The confusion between what is said and written compared to what is meant gives a perfect view into the world of two different cultures trying to come together. And, even more than just that, how the two cultures can so misunderstand love.
The Wizard of Oz

Dates: 6/1 – 6/25
Location: American Conservatory Theater
One of the most beloved musicals of all time, this classic has our heroine, Dorothy, swept away by a tornado from her home in Kansas to the magical land of Oz. She meets with the Cowardly Lion, the Lollypop Guild, and other fantastic creatures.
And, of course, there is the Wicked Witch of the West, who is horrible to everyone. Eventually, she meets the "Wizard" and discovers the truth about this land.
Does she ultimately get back to Kansas?
You'll have to see it to find out!
A Chorus Line

Dates: 6/22 – 9/29
Location: SF Playhouse
The battle for stardom is fierce in this mighty musical. With only eight spots on the chorus line available and seventeen dancers vying for them, you know it is going to be a challenging time for all.
This show looks at the trial and tribulations of everyone as they do their best to get an audition and make the line.
This musical has won too many awards to mention, including the 1976 Pulitzer Prize for Drama.
More Theater Performances Around the SF Bay Area