San Francisco Theater & Best of Broadway: Calendar of San Francisco Shows for 2023 - 2024

by Jill Loeffler  •

Updated: September 10, 2023
The San Francisco theater scene offers hundreds of shows every year including musicals, plays, and traveling Broadway performances. With more than a dozen theaters in SF, you will find a wide variety of productions from dramas to comedies.

You can choose to see a performance at one of the larger theaters with popular shows such as "Hamilton," "Les Miserables," and "Come from Away." You can also catch a show in a smaller, more intimate theater, such as the SF Playhouse in Union Square.
You will find the shows traveling from Broadway to SF on stage at the Orpheum Theater, the Golden Gate Theater, and some at the Curran. These shows bring along their sets and actors and are higher priced performances. They are similar to the set up you would see in New York.
The other theaters on my calendar also offer some well-known performances with smaller sets, actors sourced specifically for those runs, and less expensive ticket prices. They offer world premiers, pre-Broadway shows, locally written pieces, and many other world class performances.
Did you know? "Wicked" started its run in San Francisco before it opened on Broadway in NY. The first performances were at the Curran Theater in 2003.

Disclaimer: I receive a small commission from some of the links on this page.

Ongoing Shows in San Francisco
The following shows are ongoing in San Francisco, so you can be almost certain to catch a performance while you're here, no matter what time of year you plan to visit.
Dear San Francisco
Dates: Most Wednesdays through Sundays
Location: Club Fugazi
Tickets: On sale for all upcoming dates
If you're looking for a thrilling, entertaining, and heartfelt tribute to this city by the bay, check out Dear San Francisco: A High-Flying Love Story.
It's a unique combination of acrobatics, original music, spoken word, and other performing arts that takes you through SF's best landmarks with a completely novel perspective and impressive heights. 
This show has succeeded the famous, long-running show Beach Blanket Babylon at Club Fugazi in North Beach, an intimate setting that gives everyone a great view and an up-close experience. 
Top San Francisco Broadway Musicals & Plays
The following list of San Francisco theater performances includes top Broadway musicals and plays such as "My Fair Lady," "Wicked," "Jesus Christ Superstar," and "Lion King."

Hadestown

Dates: 9/12 - 9/17
Location: Orpheum Theatre
Tickets: Ticketmaster | StubHub
Don't miss this one-week showing of the acclaimed Hadestown musical that captured audiences' hearts—not to mention eight Tony Awards and a Grammy—when it opened in 2019.
Based on two classic Greek myths, this modern musical's timeless nature and haunting melodies are part of its enchantment. The stories of Orpheus and Eurydice, and of King Hades and Persephone, come together in an unforgettable journey to the underworld, one that tests faith and love in the face of doubt and fear.
Make sure to catch Hadestown when it comes back to San Francisco by popular demand for a very limited time!
The Lion King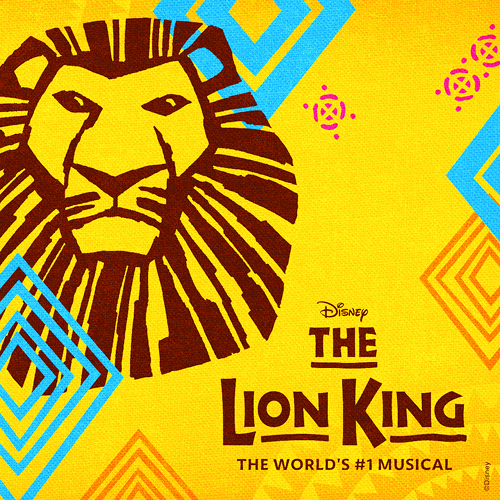 Dates: 11/22 - 12/30
Location: Orpheum Theatre
Tickets: Ticketmaster | StubHub
Considered the world's #1 Musical, this Disney classic never fails to capture the minds and hearts of families all over the globe.
Its colorful, larger-than-life staging, costumes, and dancing acts dazzle audiences of all ages along with those sing-along favorite songs by Elton John and Tim Rice. 
Come experience for yourself the joy and magic of the 18-foot-tall giraffes and the rest of the animal kingdom beautifully engineered for the stage.  
Mamma Mia!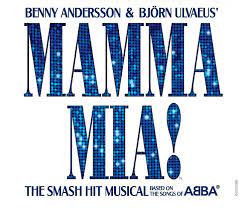 Dates: 12/5 - 12/10
Location: Golden Gate Theatre
Tickets: Ticketmaster | TicketNetwork
Deemed "the ultimate feel-good show," audiences over the last 25 years have delighted in this popular musical, often getting on their feet to the popular ABBA songs that inspired the story. 
The play takes place on a Greek island on the eve of a wedding whose bride is seeking to meet the father she never knew. This quest brings three men from her mother's past to the fore.
Come out and enjoy an entertaining evening of great music that brings so much color and fun to this journey about identity, love, family, and friendship. 
To Kill a Mockingbird

Dates: 12/12 - 12/17
Location: Golden Gate Theatre
Tickets: TicketNetwork | StubHub
Adapted from Harper Lee's novel "To Kill a Mockingbird," this newer musical has received much critical acclaim. Unlike the book, the play features Atticus Finch, the father, as the protagonist, rather than his daughter Scout. 
Richard Thomas stars in the role of this beloved character, a righteous, single father and lawyer who defends a black man wrongly accused of rape in 1930s Alabama, when taking this position he does was extremely risky. 
Experience this American classic through a whole new lens. This play is recommended for ages 12 and up due to the content matter.
The Wiz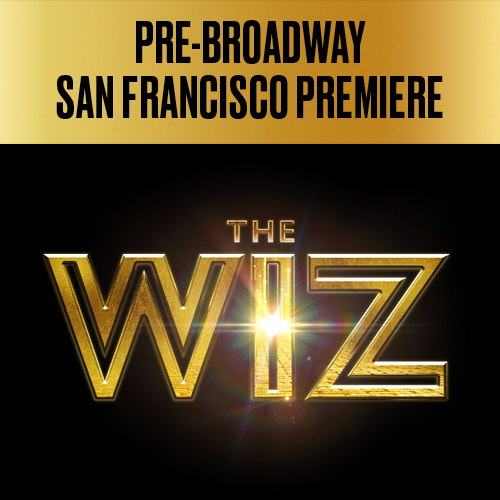 Dates: 1/16/24 - 2/11/24
Location: Golden Gate Theatre
Tickets: TicketNetwork | StubHub
The beloved The Wiz is coming back to San Francisco on this pre-Broadway tour that brings it home to American stages for the first time in 40 years. This is the Tony Award-winning musical that put some groove into the story of The Wizard of Oz and adapted it to Black culture.
Why don't you "ease on down the road" to this highly anticipated Broadway revival? The new production brings together ballet, jazz, and modern pop in a whole new way.
As you follow Dorothy's journey through a contemporary world, you'll also be enchanted by the eclectic musical score, which brings together soul, rock, gospel, and funk.
MJ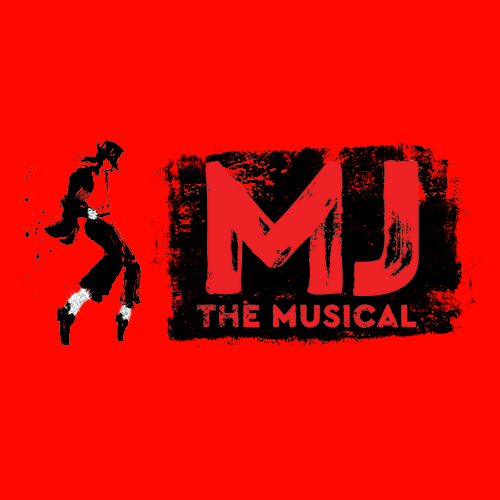 Dates: 1/30/24 - 2/25/24
Location: Orpheum Theatre
Tickets: TicketNetwork | StubHub
Dive into the story of the legendary Michael Jackson with this new musical that gives audiences an intimate peek into his creative mindset.
This Tony Award-winning play is about more than just the songs and fans of the late artist. It'll get you to explore the complexity, the genius, and the dedication that led Michael to success.
Funny Girl

Dates: 4/30/24 - 5/26/24
Location: Orpheum Theatre
Tickets: TicketNetwork | StubHub
Fans of musical theater and comedy surely know this one—the original 1964 play starred Barbra Streisand—and are going to love this new 2022 revival.
Enjoy the classic songs including "Don't Rain on My Parade," "I'm the Greatest Star," and "People" as you follow Fanny Brice's unlikely rise to stardom from her modest beginnings where very few believed in her dream to shine on stage. 
The bittersweet story makes for an inspiring evening about perseverance and an entertaining night at the theater. 
Company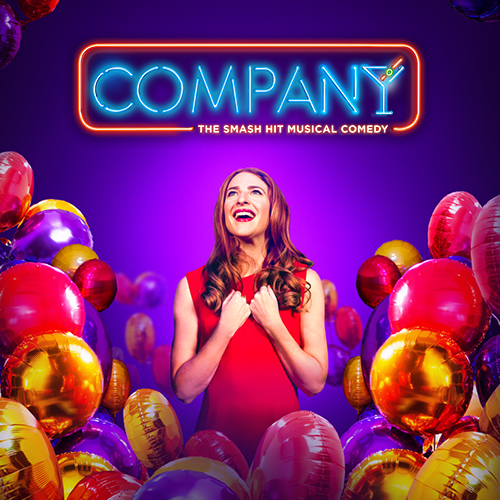 Dates: 6/5/24 - 6/29/24
Location: Orpheum Theatre
Tickets: TicketNetwork | StubHub
What's the right way to live in this society? Another Tony Award-winning revival of a musical, this production of Company will not only get you thinking about the big questions we ask ourselves in life, but it will have you out of your seat laughing. 
In the 1970 version, it was Bobby the bachelor. Now, it's 21st-century Bobbie who seeks good company to celebrate her 35th birthday as she searches for answers about finding the right partner, settling down, and having a family at her age in this modern world.
Mrs. Doubtfire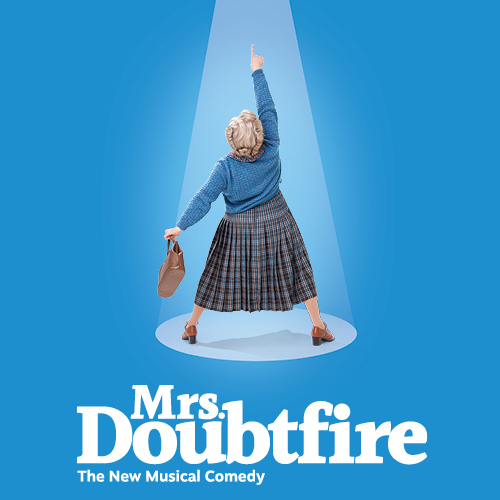 Dates: 7/2/24 - 7/28/24
Location: Orpheum Theatre
Tickets: TicketNetwork | StubHub
Based on the beloved movie Mrs. Doubtfire, this new family musical comedy brings to the stage the hilariously entertaining and heartwarming story of a man who will do anything for his children.
Mrs. Doubtfire—the elderly Scottish woman who walks into the lives of three kids and their recently divorced mom, winning their hearts as their favorite nanny—is actually Daniel Hillard, the recently divorced father (and unemployed actor) who was desperate to find a way back in.
Are his skirts, hair and makeup enough to keep up the act?
Girl from the North Country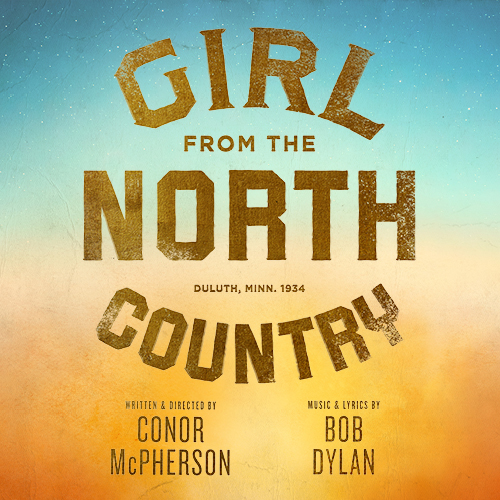 Dates: 7/30/24 - 8/18/24
Location: Golden Gate Theatre
Tickets: TicketNetwork | StubHub
This unique musical experience takes you on a journey to a 1930s guesthouse in Duluth, Minnesota, where a group of misfit travelers find themselves sharing moments of music, life, and hope.
The celebrated new musical brings to life, in a completely original way, 20 classic Bob Dylan songs, including "Like a Rolling Stone," "Forever Young," "All Along the Watchtower," and more. 
Wicked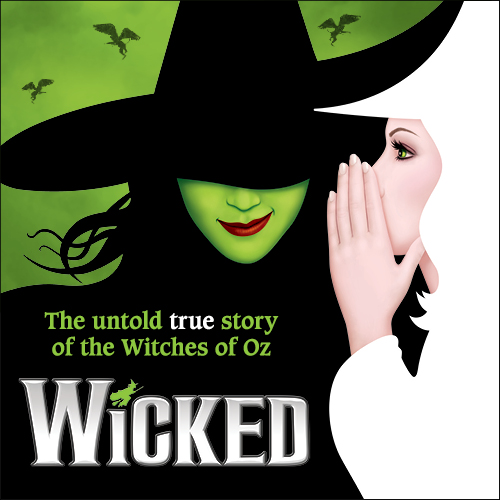 Dates: August 2024
Location: Orpheum Theatre
San Francisco's most popular musical is coming back to anchor the 2024 fall season.
Wicked is a Broadway sensation that has charmed audiences with its unique perspective on how the "good" and the "bad" witches of the Land of Oz came to be, long before Dorothy walked in.
It is an enchanting tale about power, resilience, and how the way we treat others really matters.
Additional San Francisco Theater Performances

A Chorus Line

Dates: 6/22 – 9/9
Location: SF Playhouse
Tickets: Ticketmaster | StubHub
The battle for stardom is fierce in this mighty musical. With only eight spots on the chorus line available and seventeen dancers vying for them, you know it is going to be a challenging time for all.
This show looks at the trial and tribulations of everyone as they do their best to get an audition and make the line.
This musical has won too many awards to mention, including the 1976 Pulitzer Prize for Drama.
Hippest Trip - The Soul Train Musical
Dates: 8/25 - 10/1
Location: Toni Rembe Theater
Tickets: On Sale Now
Don't miss the world-premiere of this Broadway-bound musical created by a Tony Award-nominated playwright and choreographer team.
Just the way the popular and long-running "Soul Train" TV show brought Black dance, music, style, and fun into our living rooms since the 1970s, this lively dance who will have you grooving along in the audience.
Before the Sword
Dates: 9/15 - 10/15
Location: New Conservatory Theatre Center
Ever wonder how some of your favorite classic stories came to be? In this play, Before the Sword, you'll witness the making of a masterpiece. 
In 1936 author T.H. White's pages are still blank when a young man named Freddie walks into his life as a student in his small British town. Freddie's troubled and mysterious past ends up inspiring the story that will become The Sword in the Stone. 
Nollywood Dreams
Dates: 9/28 - 11/4
Location: SF Playhouse
Tickets: On StubHub for All Performances
In Lagos in the 1990s, a young woman working at her parents' travel agency dreams of becoming a star in Nollywood, Nigeria's flourishing film industry.
When she hits it off at an audition with Nigeria's biggest heartthrob and director, tensions rise with the former leading lady. Enjoy this hilarious play about chasing big aspirations.
we are continuous
Dates: 10/20 - 11/26
Location: New Conservatory Theatre Center
In this play about the test of love and acceptance in families, award-winning playwright Harrison David Rivers brings this semi-autobiographical story to the stage in personal and powerful ways. 
When Simon comes out, he faces a changing relationship with his mother—once his best friend and supporter—and limits on what can be said around his father. In this touching work, you'll see how the family copes and evolves with the revelation of a life-changing secret.
Guys and Dolls
Dates: 11/16/23 - 1/13/24
Location: SF Playhouse
Tickets: On Sale Now
This classic rom-com, which won the Tony Award for Best Musical in 1950, is still charming audiences today with its timeless story of unlikely romances between guys and dolls in bustling Manhattan. 
While showgirl Adelaide vies for her longtime boyfriend Nathan to marry her, Nathan looks for a way to keep his underground crap game operating. He meets high-rolling gambler Sky and bets him that Sky won't be able to charm Sarah, a missionary, into going on a date with him to Cuba. 
Follow the love story from the Big Apple to Havana and back, with all the wit and the music in between.
A Christmas Carol
Dates: 12/1 - 12/24
Location: Toni Rembe Theater
This version of the Charles Dickens classic is a decades-long tradition of the American Conservatory Theater (A.C.T.) repertory that always delights Bay Area families around the holidays. And it will be your last opportunity to see it, as 2024 will bring an entirely new rendition.
Don't miss out on this theatrical treat with its lively cast, incredible music, colorful costumes, and all the Christmas spirit that makes this play so timeless.
RUTHLESS!
Dates: 12/1/23 - 1/7/24
Location: New Conservatory Theatre Centre
Get ready for this cult-hit winter musical about a little girl in musical theater vying for the lead role of Pippi Longstocking. Adorable as she may be, little 8-year-old Tina Denmark isn't so innocent.
A show full of sass, RUTHLESS! is a colorful, sparkly night out—with a kick and a touch of darkness! It will keep you laughing as you watch the young actress's murderous streak do anything to get the part. 
My Home on the Moon
Dates: 1/25 - 2/24
Location: SF Playhouse
Mai's pho noodle restaurant seems doomed to close as she watches gentrification spread throughout the neighborhood, taking down old mom-and-pop stores around it one by one. Mysteriously, a consultant named Vera appears to help Mai restore her noodle shop to glory.
In this unique sci-fi comedy, you'll watch Mai navigate the metaverse and reach out to her Vietnamese ancestors for help on her fantastical journey.
Big Data
Dates: 2/15 - 3/10
Location: Toni Rembe Theater
Sam and Lucy are facing the anxiety and loneliness of this modern age in which our smart devices seem to know us better than anyone else. Then their parents make a shocking announcement that forces their family to confront reality in a new light. 
Tony Award winner Pam MacKinnon directs this revolutionary play about attention and connection. It was written by Kate Attwell and inspired by her experience at "The Glass Room," the SF pop-up exhibit that got visitors to question big data and their online lives in this digital world. 

Unpacking in P'Town
Dates: 3/1 - 3/31
Location: New Conservatory Theatre Centre
In this play, a group of friends who come together every year in Provincetown to dance, drink, and reminisce find themselves facing heavier challenges this year. It's 1959, and the Civil Rights Movement is looming large. 
Watch this chosen family of wayward performers bring to stage a celebration of queer artists of color who break out from hiding and inspire others to do so.
The 39 Steps
Dates: 3/7 - 4/20
Location: SF Playhouse
Get ready for a night of entertainment with this comedy-mystery adapted from Alfred Hitchcock's film "The 39 Steps." It's about an ordinary Canadian tourist in London who suddenly gets caught up with an international spy ring.
This award-winning adaptation features four actors playing dozens of roles, including inanimate objects! It has been performed in over 40 countries. 
Kristina Wong, Sweatshop Overlord
Dates: 3/30 - 5/5
Location: Strand Theater
San Francisco native Kristina Wong wrote and performs this award-winning comedy about her homegrown response to the U.S. health care crisis in the midst of the Covid-19 pandemic: a multi-generation "sweatshop" of Chinese-American women, including children and her own mother, who voluntarily banded together (remotely) to sew masks. 
Kristina's telling of this heartening quarantine story and the Auntie Sewing Squad will have you laughing out loud. The play is a Pulitzer finalist, and has won awards from Drama Desk, Lucille Lortel, and Outer Critics for Outstanding Solo Show. 
The Tutor
Dates: 4/5 - 5/12
Location: New Conservatory Theatre Centre
This story of intimate intrigue features an unexpected couple: Baran, raised in Iran and now living in the Bay Area with her new husband, and Azar, Baran's tutor, whom her husband had commissioned to help his wife adjust to life in the US.
Watch the affair emerge between these two women as it threatens the life they are familiar with. You can't help but be drawn in by award-winning playwright Torange Yeghiazarian, who is credited for bringing Middle Eastern-American issues to the stage. 
The Glass Menagerie
Dates: 5/2 - 6/15
Location: SF Playhouse
This classic by American playwright Tennessee Williams is both heartbreaking and funny. Set during the Great Depression, Amanda Wingfield finds herself living in a cramped apartment with her two desperate children and no husband.
The son, Tom, distracts himself with alcohol, movies, and writing, while the daughter, Laura, finds comfort in a collection of glass animals. There is hope when a gentleman caller appears, but will he really help improve the situation?
tick, tick... BOOM!
Dates: 5/10 - 6/9
Location: New Conservatory Theatre Centre
This moving musical is a semi-autobiographical work from Jonathan Larson, the author of the Broadway hit Rent, which was recently adapted for film by Lin-Manuel Miranda.
Audiences find the protagonist, a composer, on the eve of his 30th birthday, feeling the clock tick as he struggles to write the next big musical. While his loved ones move on to new places and new careers, Jon questions his choice to follow his dreams of success in the theater world.
The Lehman Trilogy
Dates: 5/25 - 6/23
Location: Toni Rembe Theater
An epic story told in three parts on a single evening. A cast of three, playing the Lehman brothers, their sons, and their grandsons, who formed one of the world's largest investment banks for over a century and a half, until it infamously went bankrupt, triggering the largest financial crisis in history.
From three brothers from Bavaria dreaming of their American future on a cold September morning in 1844, to the firm's spectacular 21st century collapse, The Lehman Trilogy is a masterpiece. It comes to San Francisco with five Tony Awards, after sold-out seasons in London and a successful run on Broadway. 
Evita
Dates: 6/27 -  9/7
Location: SF Playhouse
In this seven-time Tony Award winning musical with outstanding music by Andrew Lloyd Webber, audiences fall in love with a poor girl named Eva Duarte on her journey to becoming an actress and then the beloved and powerful Evita Peron, wife of Argentina's military leader-turned-president. 
The story takes place in Argentina during the 1930s and 40s, where Eva rose to stardom before her untimely death at 33.
More Theater Performances Around the SF Bay Area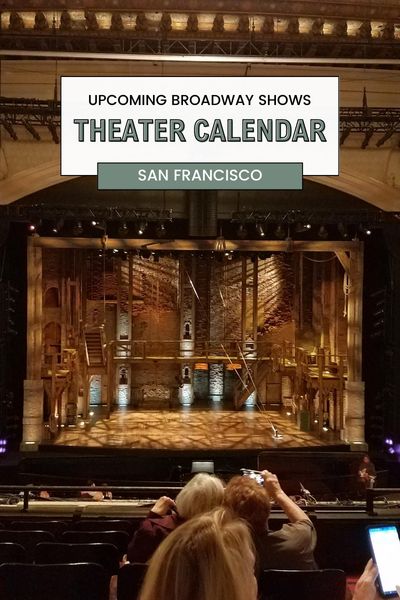 Comments? Questions? Suggestions?
I would love for you to join me in my private Facebook group! 
It's a great place to interact with me and others who know the area well.
You can ask questions, get advice for your upcoming stay, and then share your photos and advice with others when you return home. It's a great community and the fastest way to get answers to those nagging questions about your visit!