35 Things to Do in the Bay Area from Events to Tours to Attractions

by Jill Loeffler  •

Published: February 10, 2023
The San Francisco Bay Area offers so many fun things to do, from hiking to world-class museums to famous attractions. Some of the must-sees include the iconic Golden Gate Bridge, Alcatraz Island, and Muir Woods.
Other family-friendly attractions include Golden Gate Park, Fisherman's Wharf, and California Great America.
You will find my top picks in San Francisco, Marin County, Monterey, Oakland, and other places all around the SF Bay Area.
Disclaimer: I receive a small commission from some of the links on this page.

1. Golden Gate Bridge
The Golden Gate Bridge connects San Francisco to Marin County. It is a popular stop for tourists from around the world.
It's one of the best things to do in the Bay Area, and you will not want to miss it!
You can drive, walk or bike across to check out this fantastic structure. It's 1.7 miles across and is free for those on foot or two wheels. The skyline of San Francisco is beautiful too!
After visiting the Golden Gate Bridge, check out the exhibits on the San Francisco side. They talk more about how the Golden Gate Bridge was built, some of those that helped create this magnificent structure, and some fun facts about it.
>> Find out more about visiting the Golden Gate Bridge
>> Get some tips to prepare before you walk across
2. Reyes National Seashore
Point Reyes National Seashore is a stunning tourist destination that gives you the best of California. With an excellent combination of ocean breakers hitting the rocky Pacific coast, fabulous beaches, and fantastic grassland housing diverse wildlife, this place is like no other.
A rich cultural history is here to be explored, and the many different peoples who have inhabited the land here are a story waiting to be told.
With many miles of glorious beaches and unspoiled landscapes, this is a place where you can take one of many trails and enjoy the wonders of the wild.
Seasoned hikers take a thirteen-mile round trip to see the glorious Alamere Falls, a fascinating coastal waterfall well worth the trek. From December to May, you can spot migrating whales from the Lighthouse and Chimney Rock, a sight to be cherished.
3. Muir Woods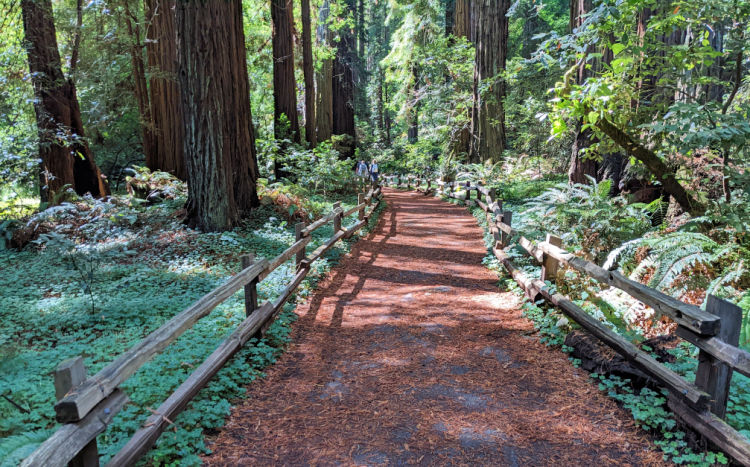 One of the unique things to do in the Bay Area is to explore some of our gorgeous Coastal Redwoods, and one of the best places to see them is Muir Woods.
About 45 minutes north of San Francisco, this Marin County gem features historic redwood trees up to 800 years old. The flat, easy-to-use trails allow you to slowly stroll through them and imagine everything that's happened worldwide since these gigantic trees started growing.
They are green and lush all year, so you can visit them no matter the season.
This tour offers you the chance to get here from San Francisco quickly.
>> Learn more about visiting Muir Woods
>> Find my tips on how to get here from San Francisco
More Great Muir Woods Tours
4. Tilden Regional Park
Tilden Regional Park is one of the most beautiful parks in the East Bay area. A wonderful family day out with a varied selection of attractions, this green space is popular with locals and visitors.
The superbly presented vintage carousel - complete with painted wooden animals - is a delight. The miniature steam train attracts children and adults for a stunning park tour.
The Botanic Garden houses the most extensive collection of native Californian plants in the world, some of which are rare and endangered. The Lake Anza Swim Beach, which plays a large part in the lives of the local youths entertainment, is excellent.
Fishing on the lake is year-round! There are camping facilities too, and with almost forty miles of impressive trails for walking, biking, and horse riding, Tilden Park has something for everyone.
5. Alcatraz Island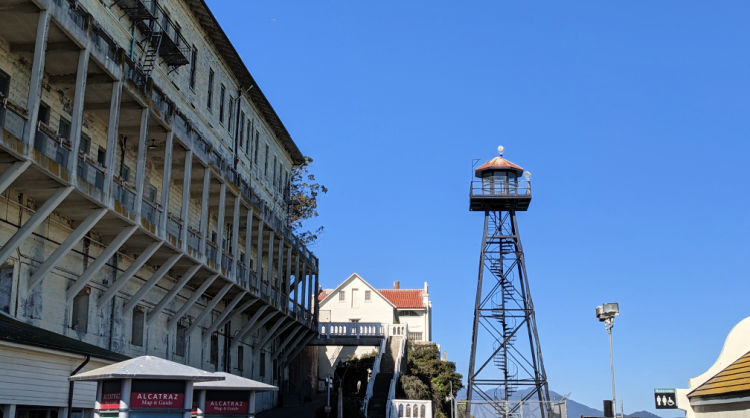 Another fantastic stop in San Francisco is Alcatraz Island. This former military and federal prison sits on an island in the middle of the San Francisco Bay and is open daily for visitors.
This adventure starts with a 25-minute ferry to the island and a chance to walk through the central prison with a self-guided audio tour. Then take some time to explore other parts of the island on your own.
You'll learn about some of its most famous prisoners, including Al Capone, Machine Gun Kelly, and Robert "The Birdman" Stroud.
It's a great way to look into the Bay Area's past.
>> Find out more about taking a tour of Alcatraz Island
Great Alcatraz Combo Tickets
6. Stinson Beach
The beautiful sands of Stinson Beach are accessed by a steep and winding road that leads to the car parking area. This famous beach is an ideal place to get away from the frantic activity of the city.
Located within the Golden Gate National Recreation Area, the beach is popular with families who come here to relax and enjoy the sun, sand, and the Pacific Ocean waves.
While there are no provisions for camping on or near the beach, many exciting trails for hikers and mountain bikes allow visitors to explore the park's delights.
Fishing is a popular beach activity, and surfers and windsurfers come here to enjoy the perfect waves.
It is recommended that visitors get to Stinson Beach before midday as car parking is limited as the spaces fill up quickly. There are few better tourist destinations for relaxing in the sun than Stinson Beach.
7. Safari West
One of the most exciting attractions in the Bay Area is Safari West, which brings the Serengeti to Sonoma! This fabulous tourist attraction allows visitors to take a day safari or to stay in one of the great glamping units.
They also offer wine and dining events where you can enjoy California's best wines with an African theme. With close to 900 animals and more than 90 species within the park, you will see wildebeests in herds, fascinating giraffes, zebra, cheetahs, and many exotic species native to Africa.
The whole family will be thrilled when taken on safari by a knowledgeable guide. Family favorites include the cute ring-tailed lemurs, the fearsome rhinoceros, a wide variety of birds, antelopes, and the curious fennec fox with oversized ears!
A popular attraction, booking in advance is recommended.
8. Lombard Street
A visit to San Francisco would only be complete with spending some time on the crooked section of Lombard Street. This free attraction includes eight hairpin turns and is one of the most crooked streets in the world.
You can drive down this brick road or walk down one of the two stairs on either side. In the Spring, Summer, and Fall, you can also admire the gorgeous flowers and gardens inside each hairpin turn.
You will also find some excellent guided tours of Lombard Street. One of my favorites is the Segway Tour which allows you to slowly cruise down this one-block section.
>> Find out more about this fun Segway Tour
>> Find out more about visiting Lombard Street
9. California's Great America
California's Great America is the premier amusement park in the Bay Area, with more than 60 rides and plenty to keep a family entertained for many hours. Admission also grants South Bay Shores Waterpark access, which adds to the variety.
With many places to eat, we recommend setting aside a whole day if you wish to enjoy Great America. RailBlazer is among the main attractions, being an unusual and exciting single-rail rollercoaster.
There are rides suitable for small children among those that will attract the thrill-seekers in the family! Take in an entertaining show and regular special events.
The park caters to groups, so if there are many of you attending, book a group, especially in advance. This amusement park packs everything in, so plan and decide which rides you want to enjoy in advance.
10. Palace of Fine Arts
The Palace of Fine Arts in San Francisco is the only historic building still standing from the 1915 Panama Pacific Exposition. Its enormous dome structure and detailed columns give you a feel for what it must have been like to attend this important event.
Today, you can walk along the path to see the Palace of Fine Arts close-up. You can also stand below the dome and check out its intricate details.
I love grabbing some lunch along Chestnut Street and having picnics here.
This free attraction sits in this Marina District near the waterfront. It only takes about 30 minutes to visit, and it's worth every minute!
>> Find out more about visiting
11. Winchester Mystery House
The fascinating Winchester Mystery House is among the more unusual and exciting attractions in the Bay Area. Stories abound of paranormal activity in the building, which was constantly added to by the equally mysterious owner, Sarah Winchester.
Winchester died in 1922 and left behind a house that has been frequently visited. It is regularly seen in the top 10 'haunted houses.'
What is the truth?
That's a question nobody can answer, yet stories of hauntings by old Wild West characters, and the remarkable life of an eccentric and wealthy woman, continue to keep the legend alive.
This is a must-see tourist destination for lovers of folklore and the house, which is an architectural wonder. There may not be another house that boasts 10,000 windows, 2,000 doors, and 47 staircases!
A truly unique experience, the Winchester Mystery House is a surprisingly enjoyable place to visit, so go ahead and explore.
12. Santana Row
San Jose's showpiece retail outlet in Santana Row is a place where all kinds of shops come together in one location. Boasting top-brand stores and a fantastic choice of dining options, this is a shopper's delight, yet there's more here to keep you interested.
Santana Row is home to frequent events, pop-up stores, and other entertainment. It's worth checking the website to see what is happening when you visit. I like the 'Sip and Stroll' offer, where you get a cocktail from one of many bars and then take a walk down the Row.
Kids are catered for various activities, so it's a family-friendly place where everyone can get involved. Festive celebrations are especially impressive at Santana Row, and I recommend you spend some time while visiting the Bay Area.
13. Golden Gate Park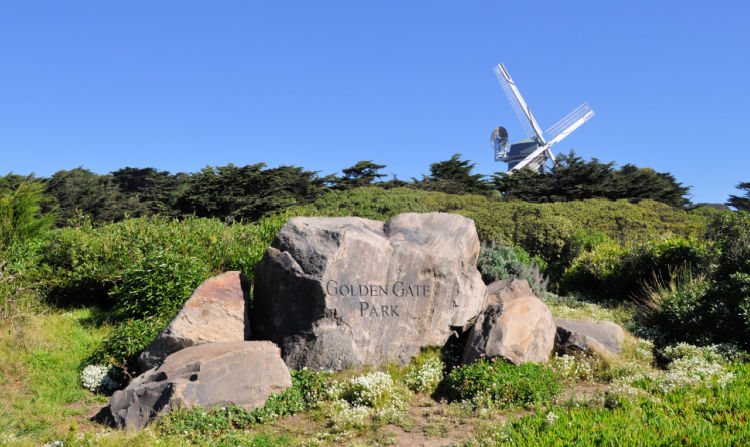 Another gem in San Francisco is on the city's western edge and borders the Pacific Ocean. Golden Gate Park is a 1,000+ acre man-made park with museums, hiking trails, and plenty of outdoor fun.
Some top attractions include the Japanese Tea Garden, the de Young Museum, and the Botanical Garden. You can also grab some lunch at the Beach Chalet, check out the Conservatory of Flowers, and go on a guided Segway Tour of the Park.
>> Find out more about visiting Golden Gate Park
14. Oakland Zoo
Established 100 years ago, Oakland Zoo remains one of the longest-established institutions in San Francisco. The zoo is vital to animal conservation and a popular family attraction.
With more than 850 animals - some native to the USA, others more exotic - this is a family day out that will thrill, educate, and inform. The magnificent African Elephant is a favorite, as are the beautiful African Lions.
Other mammals include the American Bison and Black Bear, the amusing and entertaining Chimpanzee, and many more spectacular creatures. The collection of birds includes Macaws, Condors, and Eagles, while visitors will be fascinated by snakes, tortoises, lizards, and reptiles.
Don't forget the invertebrates and amphibians, often overlooked but equally enjoyable. This is one of the greatest family-friendly attractions. Make some time for Oakland Zoo!
15. Sports Teams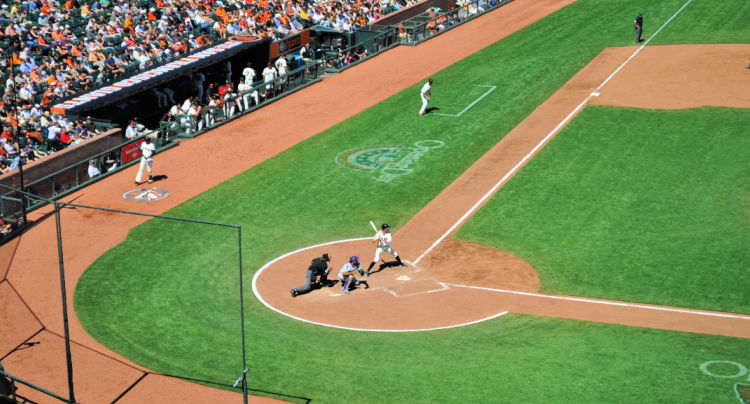 The SF Bay Area is home to more than half a dozen professional sports teams. Here you will find the San Francisco Giants at Oracle Park, the Golden State Warriors at the Chase Center, and the Oakland A's.
You will also find the San Francisco 49ers, who play south in Santa Clara at Levi's Stadium, and both the Sharks and Earthquakes in San Jose.
In addition to our professional teams, you will also find some semi-pro and college teams.
>> Find out more about all of our top local sports teams
16. Rosie the Riveter Park
The famous image of Rosie the Riveter represents the many women who gave their time during World War II to work in the shipyards of the USA. Rosie, the Riveter Park, honors and celebrates this vital and historic contribution with a wonderfully evocative dedicated memorial.
You can meet with actual WWII Home Front workers, women who did their duty for our freedom. Check for availability, as this occurs most Fridays.
Visit the excellent Education Center and Theatre, where you can take in films showing these dedicated women's importance. Go aboard the SS Red Oak Victory, the last ship built in the Kaiser Shipyard, which has been restored and preserved over the years.
Rosie, the Riveter Park, is an entertaining and moving experience that history lovers will especially appreciate.
17. Sausalito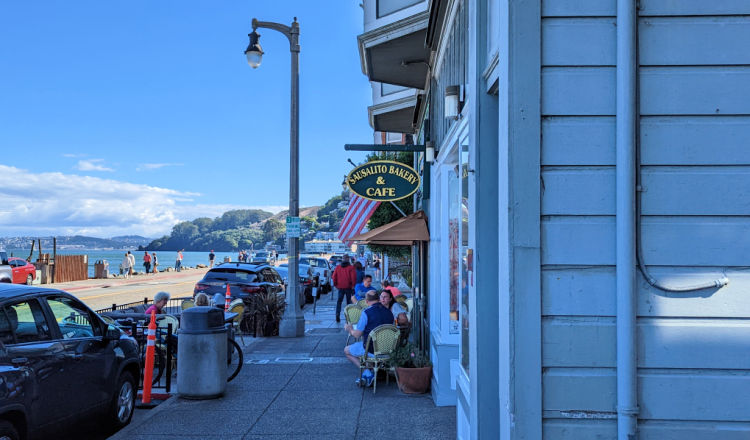 The cute waterfront town of Sausalito is another one of the fun things to do in the Bay Area. You can do a little shopping, taste some local wines, or grab lunch along the waterfront for sweeping views of downtown San Francisco and around the SF Bay Area.
It's easy to take the ferry or the bus from San Francisco to get here. The town is small, so most people spend the morning or the afternoon here.
It's also a great trip with a visit to Muir Woods. This combo trip is an excellent option for those staying in San Francisco. (LINK)
>> Find a list of the best things to do in Sausalito
18. Theater Performances Around the Bay Area
If you want to check out a theater performance, you will find dozens of options around the Bay Area. San Francisco and San Jose offer performances by traveling Broadway theater companies throughout the year.
Smaller theaters in San Francisco, Marin County, Berkeley, and Oakland offer local and international performances.
No matter what time of year you visit, you will find a variety of performances on stage.
>> Find a full list of upcoming theater performances around the Bay Area
19. Napa Valley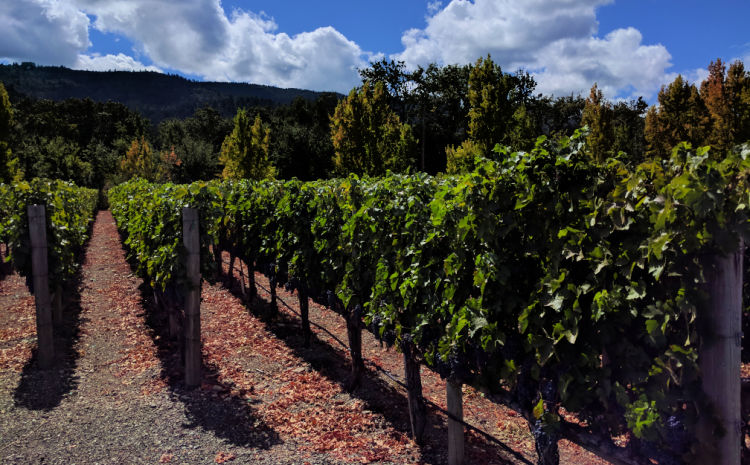 Visiting Napa Valley is a treat for wine lovers! This world-renowned wine region is about an hour north of the Bay Area.
Here, you can sample various wines, tour wine-making facilities, and learn about this famed region.
Don't like wine? You'll still find a ton of fun activities in wine country, including scenic hikes, delicious food, and both boutique and outlet shopping.
It's easy to get here either by car or with a guided tour. I love recommending tours for those visiting for the first time, as you can sample as much as you want and leave the driving to someone else!
>> Check out this great one day tour
>> Find out more about visiting Napa Valley
More Great Napa Valley Tours
20. Silicon Valley
Silicon Valley is famous as it's home to several well-known technology companies. It's where you will find the headquarters of Facebook, Google, and Apple.
In recent years, it's become a hot spot for techie-loving travelers!
While most companies don't allow you to step on campus, you can take a self-guided audio tour that will enable you to drive past them or a guided tour from San Francisco.
Both offer you the chance to see where the campuses are located, learn a little more about these companies, and get a feel for what it's like to work there.
>> Find out more about the guided tour from San Francisco
>> Find out more about the self-guided audio tour
21. Fisherman's Wharf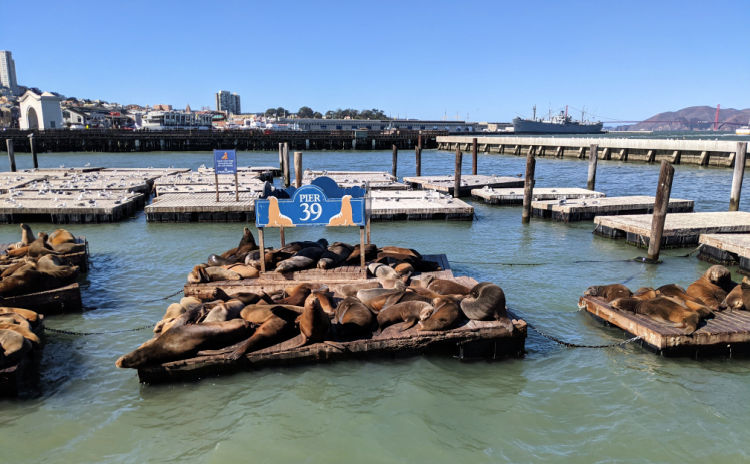 Fisherman's Wharf is one of the most popular districts to visit in San Francisco. It's home to Pier 39, Ghirardelli Square, Hyde Street Pier, and the Aquarium of the Bay.
Other activities in this small but fun area include bay cruises, whale-watching experiences, and many shops and restaurants. You can also sip on Irish Coffee at the famed Buena Vista Cafe or grab a bowl of clam chowder in a sourdough bread bowl at Boudin Bakery.
It's also a popular place to stay when visiting San Francisco since there is so much to see and do here.
>> Find out more about what there is to see and do in Fisherman's Wharf
>> Find a list of some of the best places to stay here
More Fun Things to Do in Fisherman's Wharf
22. Downtown Berkeley
The wonderfully lively and exciting vibe of Downtown Berkeley offers visitors an incredible experience. This cultural hub combines art installations, fine dining, and fun alongside excellent shops and many visitor attractions.
Famous for its selection of international cuisine, great bars, theatres, and other entertainment centers, Downtown Berkeley is the place to be for a great night out, a romantic meal, or to wander and take in the eclectic selection of retailers.
Friendly and lively bars sit alongside relaxed and welcoming cafes. The Adventure Playground will keep kids entertained for many hours!
Other things to see and do include the Berkeley Art Museum and Pacific Film Archive. Also, the wonderful Tilden Park is a nod to conservation and nature in the city.
A great family destination and a place where couples can spend quality time together,
Berkeley is worth a visit!
23. Sonoma County
Sonoma County is another fantastic place to sample local wines. This county is home to several wine regions, including Dry Creek, Russian River, and Alexander Valley.
There are more than 400 wineries in Sonoma County, producing a wide variety of wines, including Zinfandel, Cabernet Sauvignon, and Pinot Noir. You'll also find some fantastic producers of Chardonnay, Syrah, and sparkling wines.
It sits to the west of Napa and is a great alternative when visiting Northern California wine country.
>> Find a list of some of my favorite Sonoma County wineries
24. Angel Island
Angel Island State Park occupies the second largest island in San Francisco Bay Area. The island's historical importance is highlighted throughout the park, a popular tourist attraction.
Once home to the Coast Miwok indigenous people, the park is now largely grassland and coastal wash. It is a fascinating place to visit!
The island boasts its unique species of mole - the Angel Island Mole - and is home to a controlled herd of deer, which visitors are keen to spot. Angel Island is one of the treasures of the entire Bay area and was once an immigration checkpoint for mainly Asian Immigrants.
The history of this period of the island and its military usage is outlined in the visitor center and a few museums on the island.
It's also a fun place to hike and photograph the surrounding area.
Access is by ferry, which runs to and from the island daily.
25. Festivals and Street Fairs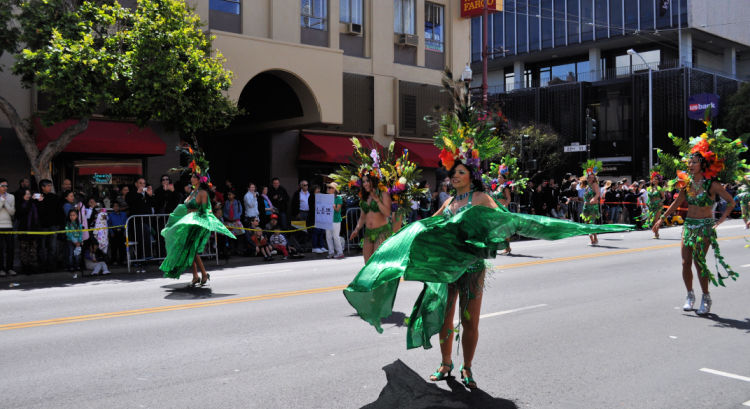 Our Bay Area festivals and street fairs also attract people from around the world. From film festivals to large outdoor music events, you will find amazing picks all year long.
Some of the largest in San Francisco include Outside Lands, the International Film Festival, and the Chinese New Year Parade and Festival. Others throughout the Bay Area include Bottlerock in Napa, the Monterey Jazz Festival, and Passport to Dry Creek Valley in Sonoma.
>> Find a calendar of upcoming festivals and street fairs
26. Marin Headlands
Part of the Golden Gate National Recreation Area, the Marin Headlands is another one of the fun things to do in the Bay Area. It features the Point Bonita Lighthouse, relaxing beaches, and several fantastic views of the Golden Gate Bridge and downtown San Francisco.
You can also do a little hiking, check out some of its old military batteries, and soak in the views all around SF Bay.
It's open for visitors all year long and is one of the best outdoor activities in the Bay Area.
27. Livermore Valley Wine Tasting
In addition to Napa and Sonoma, the Bay Area is also home to a few lesser-known wine-tasting regions. One of my favorites is Livermore Valley!
This region sits about an hour east of downtown San Francisco. Its rolling hills and lush landscape offer a serene place to sample wines.
Many of the tasting rooms are small and personal. The last time I tasted here, the owner of 3 Steves and his son offered us a tour of their facility and the chance to sample some of their tasty wines.
The exciting thing is that some of these facilities have been around for decades, as Wente started production in this region in 1883!
They are more than just the oldest facility in Livermore Valley. They are "the oldest continuously operating, family-owned winery in the United States."
>> Find a list of some of my favorite Livermore Valley Wineries
28. Additional Bay Area Hiking Options
In addition to Muir Woods and Point Reyes National Seashore, you will find hundreds of unique places to go hiking. They range from short urban hikes, such as to the top of Twin Peaks, to longer hikes, such as those in Tilden Regional Park near Berkeley.
You'll find both flat hikes, such as the hike along Crissy Field in San Francisco, to some with steep inclines, such as the Dipsea Trail in Marin County. My favorites include the walk along Lands End, Henry Cowell Redwoods State Park, and in and around Mt. Diablo.
>> Find some of my favorite urban hikes around San Francisco
29. Ano Nuevo State Park
Visiting Ano Nuevo State Park is one of the more unique things to do in the Bay Area. The park's beaches are a favorite spot for elephant seals!
Every year, they return to this area for breeding and then later for molting. The one- to three-year-old elephant seals also use it to rest as they grow. It's called the "Fall Juvenile Haul Out."
Throughout the year, they offer guided tours to allow you to find and learn more about these magnificent creatures. The breeding season is the busiest time of the year, and you usually need to have a tour reservation before you arrive to see them.
You'll find this beach in Pescadero, about an hour south of San Francisco and about 30 minutes north of Santa Cruz.
30. Shoreline Amphitheatre
One of the best places for live music in the Bay Area is the Shoreline Amphitheater. This open-air concert venue brings in big names every year. You'll find a variety of genres, from pop to country to jazz.
Located in Mountain View, this venue offers more than 22,000 seats. About a third of these are reserved seating, with most tickets for general admission on the lawn. Their season runs from around late May to October every year.
>> More great live music options around SF and the Bay Area
31. San Francisco Bay Area Museums
The San Francisco Bay Area is also home to dozens of world-class museums. In San Francisco, you will find the Fine Arts Museums, including the de Young Museum and the Legion of Honor.
You will also find the California Academy of Sciences, the Asian Art Museum, and the San Francisco Museum of Modern Art. Others include the Bay Area Discovery Museum in Sausalito, the San Jose Museum of Art, and the Oakland Museum of California.
>> Find a full list of museums in San Francisco
>> Great list of free SF Bay Area Museums
32. Painted Ladies
You can only have a list of the best things to do in the Bay Area by talking about our historic Victorians, also known as our Painted Ladies.
Built in the mid to late 1800s, these historic buildings survived several large earthquakes and are featured in numerous TV shows and movies.
The most famous set is along Alamo Square Park. It's a set of six identical houses with one larger, unique home at the end, where the builder lived.
They are referred to as the Seven Sisters and Postcard Row.
Painted Ladies refers to any historic Victorian with three or more colors, so you'll find dozens of Painted Ladies around the neighborhoods west of Van Ness Street.
>> Find out more about San Francisco's Painted Ladies
>> Find out more about visiting Alamo Square
33. Alameda
Alameda City is primarily located on Alameda Island and includes several smaller islands within SF Bay. Historically notable, the former Neptune Beach resort is famous for being where the popsicle was first sold!
Attractions today include the Art Deco Alameda Theatre, a wonderful building that must be seen, and the city also hosts a 4th of July parade believed to be one of the oldest and longest-running in the USA.
Festivals for your diary include the Park Street Spring Festival in May, the Art and Wine Fayre - which attracts more the 100,000 people - in July, and the Park Street Classic Car Show, which is among the biggest in the USA with over 400 exhibits.
Visitors to Alameda Island can take in museums and other establishments that tell the important story of this beautiful island and its part in establishing San Francisco as one of the world's great cities.
34. Ferry Building
You will find the Ferry Building on the east side of San Francisco. Opened in 1898, this building initially served as the main ferry building for those commuting into San Francisco from the East Bay.
Over the years, it fell into disrepair as more and more people used cars to get into the city. However, in 2002 the city decided to rehab this beauty and return it to its former glory.
Today, the Ferry Building receives hundreds of ferry passengers from East Bay and Marin County daily. It's also full of gourmet shops, high-end restaurants, and some offices on its upper level.
It's a fun place to grab some lunch, sample some local ice cream, or have dinner outdoors near the waterfront.
>> Find out more about what there is to see and do in the Ferry Building
35. Mt. Diablo
The towering image of Mount Diablo is visible from afar, with its multiple peaks high in the mountain range. Mount Diablo State Park is one of the many wonders of this glorious slice of Northern California and is a must for visitors.
The mountain is entirely within the Park, which also encompasses many protected reserves, and is popular with hikers, mountain bikers, and sightseers.
The views from the summit are impressive! The Sierra Nevada range is visible on clear days, as are no fewer than eight bridges, including the Bay Bridge and the world-famous iconic Golden Gate Bridge.
The mountain is one of the essential historic sites in US history and overlooks the legendary Gold Rush region. It is still used as a reference point for surveys of this part of California.
A genuinely fantastic tourist destination that you cannot miss!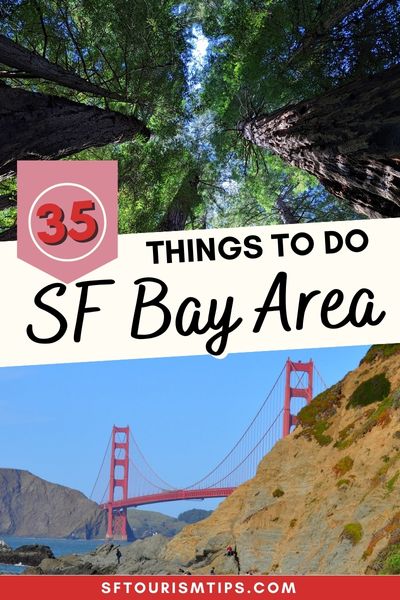 Comments? Questions? Suggestions?
I would love for you to join me in my private Facebook group! 
It's a great place to interact with me and others who know the area well.
You can ask questions, get advice for your upcoming stay, and then share your photos and advice with others when you return home. It's a great community and the fastest way to get answers to those nagging questions about your visit!