San Francisco Nightlife: Enjoy the SF Nightlife Like a Local

by Jill Loeffler  •

Updated: January 7, 2023
San Francisco nightlife is as varied as its residents. From grabbing a drink or two at a local bar to catching a performance at the theater, you will always find something unique and interesting each night in the city.

Additional things to do at night in San Francisco include concerts, guided tours, dance clubs, and museum events. You can also head to the ballet, symphony, and other shows.
You will find recommendations near Union Square, in Fisherman's Wharf and throughout our top districts.
Disclaimer: I receive a small commission from some of the links on this page.

Concerts & Live Music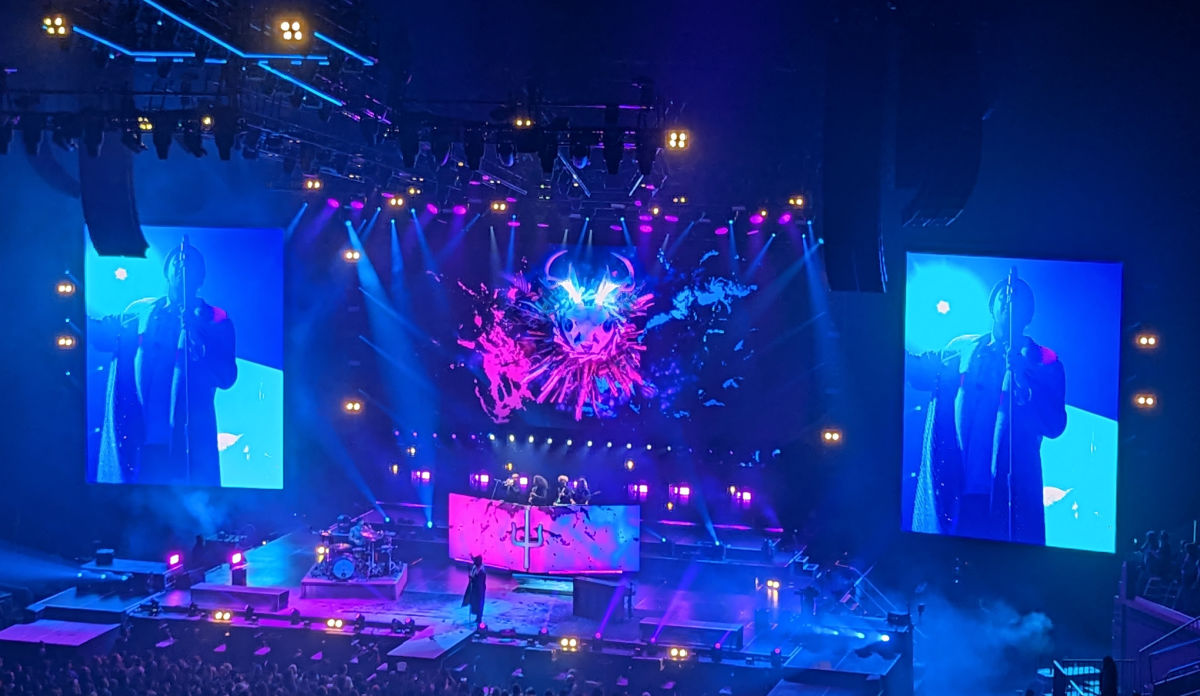 Concerts and live music are both popular San Francisco nightlife options. SF hosts many popular bands every year. You can find a great show almost any night of the week. 
Some of the biggest shows are at venues such as the Bill Graham Civic Auditorium, the Fillmore, the Warfield, and the Nob Hill Masonic Center. You will also find some great shows at smaller places all around town.
Click through for live music recommendations as well as a calendar with some of the top performances scheduled for each month. Calendars are typically updated about four to five months in advance, but I update them often as new shows are announced.

Sporting Events

One of my favorite San Francisco nightlife options is heading to a sporting event. San Francisco and the Bay Area have several professional teams including football, baseball and hockey. You will find most games in the evening with a game almost every night of the week.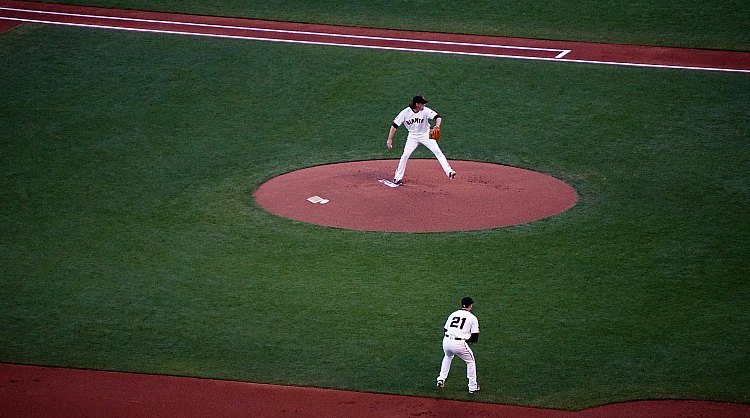 Our most popular teams include the San Francisco Giants, the Golden State Warriors, the Oakland A's and the San Jose Sharks.
Broadway & Other Theater Shows

Heading to a Broadway show or theater performance is another one of the fun San Francisco nightlife options. Both the Orpheum Theater and the Golden Gate Theater offer performances straight from Broadway. These performances include top hits, revivals, and newly released shows such as Hamilton, The Lion King, and Hello Dolly.
You will also find other well-known shows on stage all around town. The theater calendar is packed full of options, so make sure to check it out for a fun night on the town while you are here.

Sunset & Dinner Cruises

SF is surrounded on three sides by water, which offers plenty of opportunities to head out on a cruise. Some of the most popular are out sunset and dinner cruises. Here are a few ideas.
90-Minute Evening Cruise
This casual, evening cruise leaves Fisherman's Wharf nightly. Each cruise offers amazing views around the SF Bay. You will cruise under the Golden Gate Bridge, near Alcatraz, and soak in other views of SF, Sausalito, and more.
Find tickets for this nightly cruise.
Sunset Sailing Cruise
Want a more intimate option? Head out on a 55- or 65-foot catamaran to catch the sunset near the Golden Gate Bridge.
Each ticket includes a 1.5-hour cruise, two drinks from the bar, and a small, appetizer buffet.
Buy your tickets in advance through GetYourGuide.

>> Find additional evening cruises

Other Night Tours

In addition to our sunset and dinner cruises, you will find some other great night tours as well. They include Segway tours and a chance to sample some of our best cocktails. These are just some of the best San Francisco nightlife tours.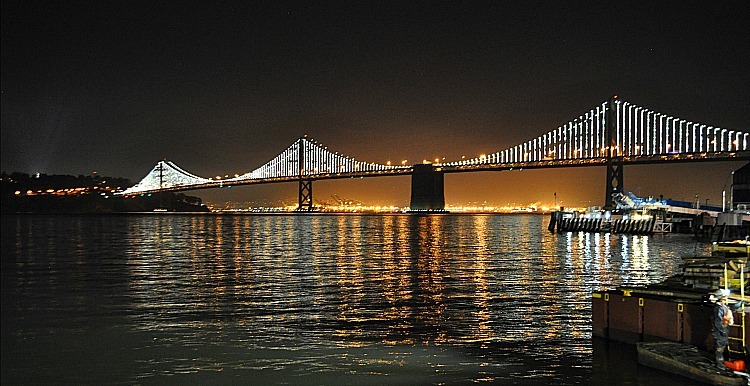 SF Night Bus Tour
If you prefer to sit back, relax and let someone drive you around town, then check out the SF Night Bus Tour. It will take you past the best attractions at night for that picture-perfect view.
It leaves at 7 pm in the summer and 6:30 pm the rest of the year. You will drive through Chinatown, Fisherman's Wharf, Civic Center, and along the Embarcadero.
The tour runs for 90 minutes. Find tickets for this tour on the GetYourGuide site.
Ghosts, Gold, and Ghouls Guided Walking Tour
Want do to a little ghost hunting around San Francisco? This fun tour offers you the chance to hear stories about locals ghosts and other dark events in the Nob Hill and Union Square Districts.
On this one-hour walking tour, you'll hear about famous tragedies in some of our historic hotels, characters that came to SF to strike it rich during the Gold Rush, and what happened during the 1906 Earthquake and Fire (including the aftermath).
>> Find out  more about this popular evening ghost tour
Performing Arts: Ballet, Opera & Symphony

In addition to the theater, our performing arts calendar also offers a large number of ballet, opera and symphony shows. All three feature shows in the Performing Arts Center in the Civic Center district.
The SF Ballet is world famous as they were the first to perform the Nutcracker in the US. Today, this show is still one of their bestselling performances and runs for around two and a half weeks every December. In addition, they also feature classic and modern works from January to early May.
The SF Opera shares the War Memorial Opera House with the ballet, so they also perform just part of the year. They offer two to three shows each summer in June and early July. They also have a full season of around six to seven shows between September and early December.

The SF Symphony performs in a dedicated venue, so offers performances all year long (with a short break in July and early August). You will find more than a dozen shows each month including classics from composers such as Tchaikovsky, Brahms, and Bach. They also play fun movie scores from films such as Star Wars, Batman, and Jurassic Park. If you are traveling with kids, make sure to check out their family-friendly shows.

Comedy Clubs

Comedy Clubs are another top San Francisco nightlife option. Our comedy clubs attract some of the best comedians from around the world. We also have some great local acts that perform regularly. In addition to stand-up, you will also find some great Improv skits several nights a week.
Here are a few places to find discounts on some of our regularly scheduled comedy shows
Cobb's Comedy Showcase: This is one of the best places to check out rising stars. Several top comedians such as Robin Williams, Patton Oswalt, and Margaret Cho performed here in their early days. 

Hellafunny Sundays: Head over to Neck of the Woods for their weekly Sunday comedy event. It's also a great place to catch rising stars and some local favorites. The show starts at 7pm.

>> Current comedy show schedule

>> Schedule of upcoming performances at the Punch Line

Nights at Our Top Museums

Two of our top museums offer adult friendly evenings where you can explore their exhibits and mingle with like-minded people. The two museums are the California Academy of Sciences and the Exploratorium.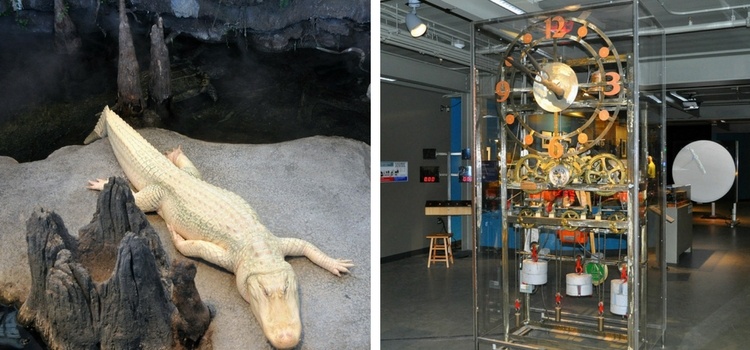 The San Francisco nightlife even at the California Academy of Sciences is most Thursday nights starting at 6pm. Each week offers a new theme with activities dedicated to teach more about it. Some of the most recent themes included a spotlight on National Women's History Month, a spotlight on the diversity of life in places from the jungles to cities, and space. 
In addition to learning about the focused nightly topic, you can also visit this museum's exhibits and enjoy a cocktail or two. This San Francisco nightlife event is popular and is 21+.
The second SF museum with an adult (18+) San Francisco nightlife event is the Exploratorium. This one is also on Thursday nights and offers attendees the chance to interact with their exhibits. Cocktails, beer and wine are also for sale as well as performances and art installations.

Bars & Dance Clubs

Bars and nightclubs are also popular San Francisco nightlife ideas. You will find historic spots to grab a drink as well as romantic wine bars for a night out on the town with your sweetie.
Top Bars
To help you find some of our best bars, I've pulled together a list of my favorites. On this list are some historic spots in our top districts as well as a few gems the locals love.
SF Breweries
Spend some time sampling some of our best locally brewed beers. My list of 14 offers you some of the best options all around town including my recommendations on some of the top beers to try!
Happy Hour
Are you heading out for happy hour? You will find great options in every corner of San Francisco.
I've pulled together a list of my favorites to get you started.
Sports Bars
Are you looking for a place to watch the big game? Check out my list of 20 of the best sports bars all around San Francisco.
Wine Bars
Since we are so close to Napa and Sonoma, you cannot leave without spending an hour or two in some of our top wine bars. You can sample a flight or just sit back to enjoy a full glass of wine. Find my favorite spots here.
Nightclubs
If your idea of a fun night out on the town is to go dancing, then you are also in luck!
This list of the top places to go play a variety of types of music to make it easier to find the right one for you!

Alcatraz Night Tour

One of my favorite times to visit Alcatraz is at night. Their evening tour starts in the late afternoon and allows you to spend some time exploring with fewer people on the island.
The tour starts with a ferry ride across the SF Bay to the island. You will then learn more about the island and its prisoners as you slowly walk up the ramp to the main cell house building.
Your tour continues with a self-guided tour followed by a chance to walk around certain parts of the building not typically open during the day.
>> Find out more about the evening tour to Alcatraz and where to get tickets

Other Attractions Open Late

Other things to do at night in San Francisco include visiting some of our top attractions. These are just a few options that are open until late in the evening. Several of these are in Fisherman's Wharf and a great option for some fun San Francisco nightlife.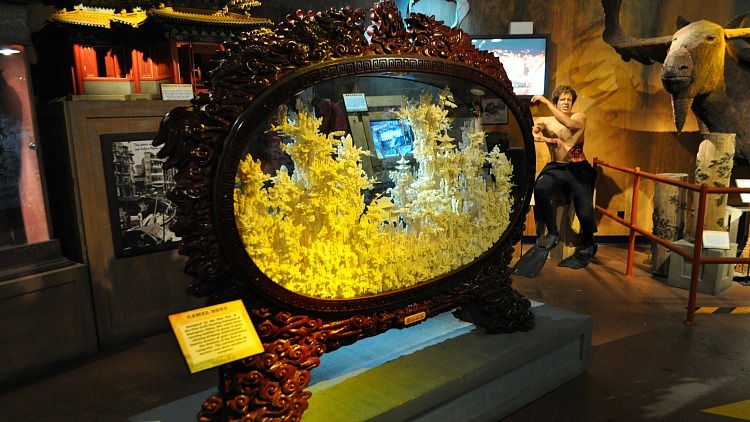 7D on Pier 39
The 7D Experience is like no other. It's part video game, part movie, part roller coaster ride and a lot of fun. The audience works as a team as you take down the bad guys on the screen.
Each seat is equipped with a gun and moves as the screen takes you from place to place.
It's open until 9 pm daily.
Aquarium of the Bay
This living museum is another fun San Francisco nightlife option. The Aquarium of the Bay stays open until 8 or 9 pm most nights of the week, which gives you plenty of time to explore and then enjoy a nice meal out on the town.
Pier 39
You will find both options above on Pier 39. In addition, this top SF attraction also has plenty of restaurants, bars and other fun activities. Many are open until 8 pm, 9 pm or even later.
Wax Museum
About two blocks away, you will find our newly updated Madame Tussauds Wax Museum. This fun, family-friendly attraction is open daily until 7 pm or 8 pm. 145 Jefferson St.
Ripley's Believe It or Not
Just a couple of doors away, you will find Ripley's Believe It or Not. This fun museum offers you a chance to look at items from Ripley's years of travel.
You get a chance to see them for yourself and hear stories about his experiences along the way. They are open daily until 9 or 10 pm (depending on the day you visit).
175 Jefferson Street
Twin Peaks
You will find some of the best views of the San Francisco bay from above at Twin Peaks. This popular attraction is in the heart of the city with views of the Golden Gate Bridge, City Hall, Alcatraz, and the Pacific Ocean.
Most people come up during the day, but the parking lot is also open at night.
You can catch the views here until closing at midnight.

Other Noteworthy Stops

More San Francisco Nightlife Ideas

Are you looking for additional San Francisco nightlife ideas for your stay? Check out my recommendations on other things to do at night. SF is great during the day, but it's really special because of all of the fun events, activities, and more at night.
More: Fun things to do each night
Comments? Questions? Suggestions?
I would love for you join me in my private Facebook group! 
It's a great place to interact with me and others that know the area well.
You can ask questions, get advice for your upcoming stay, and then share your photos and advice with others when you return home. It's a great community and the fastest way to get answers to those nagging questions about your visit!