Things to Do at Night in San Francisco

The best things to do at night in San Francisco include heading to the theater, catching a live music performance, or cheering on a local sports team. You can also grab a drink at one of our top-rated bars, learn more about SF on a night tour, or head out to Alcatraz with a small group of other visitors.

Read on for ideas on what to do at night in San Francisco!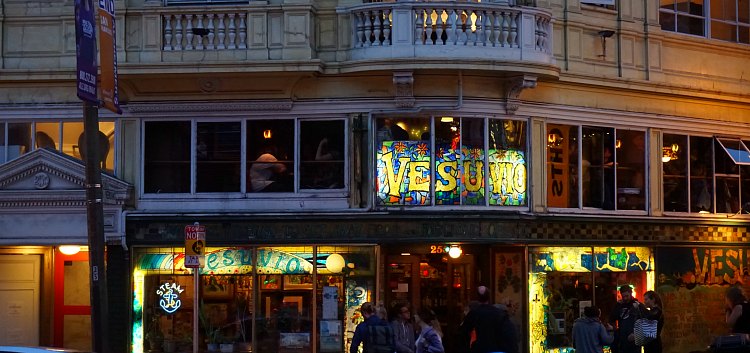 Disclaimer: I receive a small commission from some of the links on this page.

See a Theater Show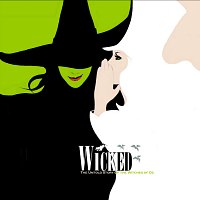 One of the best things to do at night in San Francisco is head to the theater. With over a dozen venues and theater companies from large to small, SF offers all sorts of notable dramatic productions all year long. 
Shows range from Tony Award-winning Broadway musicals to locally written and produced plays. The SF Theater District encompasses the Union Square and Tenderloin neighborhoods near downtown, so go ahead and make it a night out with dinner and drinks before or after the show.
Click the links below for the top Broadway shows coming soon to SF's Orpheum & Golden Gate Theaters.

Orpheum Theater's Upcoming Performances

Top Upcoming Shows at the Golden Gate Theater

>> Check the SF Theater Calendar for upcoming performances

Head Out on a Night Tour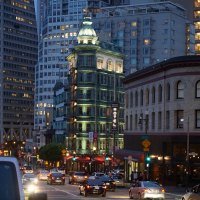 A fun way to get a different perspective of the city is to take a night tour. After dark, you'll get a totally new look at the attractions, streets, buildings, people, and everything that makes San Francisco what it is. 
Maybe you want to see the sunset behind the Golden Gate Bridge from a cruise on the bay, or maybe you want to see the nightlife of North Beach on a walking tour. You could also visit Alcatraz when it's less crowded or go on a ghost hunt in SF's eeriest places. Read more about your night tour options below. 
More Great Night Tours
Take a Cruise

One of the most relaxing and romantic things to do at night in San Francisco is the twilight cruise on the bay. This 1.5-hour cruise with the Red and White Fleet includes light appetizers, two drinks, and fantastic views of the San Francisco skyline lit up. 
There is a full bar onboard, as well as an indoor viewing deck. But be sure to take advantage of the outdoor viewing decks to snap those perfect shots as you cruise under the Bay Bridge and the Golden Gate Bridge, and sail past Alcatraz.
>> Find ticket availability for a night tour on GetYourGuide 
Visit Alcatraz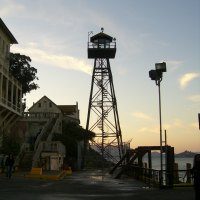 Not only is touring Alcatraz at night more interesting because of the sober mood and atmosphere, you'll also get a more personalized tour as the groups are smaller.
They often open parts of the prison to the public that aren't open during the day, like the medical wing or the original solitary confinement area in the basement. 
Enjoy a serene ferry ride over to the island at dusk and take advantage of not having to fight the crowds, by reserving your Alcatraz night tour ahead of time.
See the City on a Segway Tour (Seasonal)

One of the most adventurous things to do at night in San Francisco is the Segway tour of North Beach, Chinatown, and the Embarcadero. 
Segways are an easy and fun way to get around because you'll see everything up close, but at a faster pace than a walking tour. No experience is necessary to ride one of these beauties around town (you just have to be 16 or older)! 
Your knowledgeable guide will help you get used to your vehicle and explain fun facts about all the illuminated sights you'll be passing by. Hop on and take in the city lights and sea breeze at night.

Grab a Drink at One of My Favorite Bars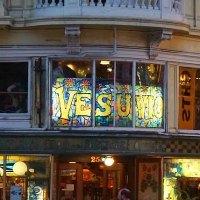 There are fun bars to check out all over San Francisco, each offering a different theme or atmosphere, a signature cocktail, or great drink specials. 
No matter what SF district you're in, you'll be sure to find favorite local hangouts as well as nicer bars for celebrating a night out. 
Several of my top picks offer live music, and others offer tasty menus to accompany the drinks. Click below to read the descriptions of the 17 best bars, pubs, and wine bars in the city. 

Watch One of Our Local Sports Teams

One of the most exciting things to do at night in San Francisco is attend a sports event by one of our local teams. Depending on what season you plan to visit, you could attend an SF Giants baseball game at beautiful Oracle Park by the water or you could head across the bay to Oakland for an A's baseball game. 
You can also check out the Golden State Warriors at the Chase Center in San Francisco from October to April (and some years into post season play in June). 
To the south, we have both 49ers football and San Jose Sharks hockey. 

All of these pro teams play at huge stadiums packed with fans, and it's a blast to be part of that energetic crowd.

Enjoy Happy Hour

No matter what day of the week it is, it's never a bad idea to grab some early evening drinks at one of the many happy hours around town. I've picked 10 of the best places in San Francisco to get drink specials, and you'll find them spread among the different districts. 
From tasty beers and sausage at Rosamunde's in the Mission, to strong cocktails at Lush Lounge in Lower Nob Hill, there is a happy hour for everyone in this city.
Read more about these top bars and pubs, including their location, hours, specialty drinks, and food menus. 
Listen to Live Music

San Francisco is a fantastic place to spend a night on the town listening to live music. Whether you decide to check out a smaller jazz club or café, or attend one of the larger concerts at SF's famous venues like the Fillmore, the Warfield, or the Bill Graham Civic Auditorium, it will be a memorable experience. 
This city not only attracts big names from all music genres, it is also bursting with local talent and emerging bands. 
Click the links below for ticketing and information on these upcoming concerts in SF.

Follow the link below to a list of more upcoming shows, information about SF music festivals, and more. 
>> Find out more about the live music scene in San Francisco
Catch a Comedy Show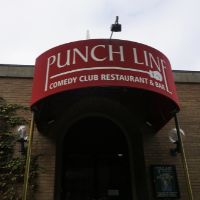 Another one of my favorite things to do at night in San Francisco is to go see a comedy show. We have two major comedy clubs that host well known comedians like Russell Peters, Dave Chappelle, Dana Carvey, Anjelah Johnson, and others. These are Cobb's in North Beach, and the Punch Line in the Financial District. 
In addition, there are a handful of other venues that offer stand-up, improv, and sketch comedy shows. 
Find tickets below for the best upcoming comedy shows in SF.

>> Find out more about the SF comedy scene and additional upcoming shows

Enjoy a Performance at the SF Symphony

If you're looking to spend an elegant evening out enjoying the best of San Francisco's high culture, attend a performance at the beautiful Davies Symphony Hall in the Civic Center district.
The SF Symphony is world-renowned and has a huge repertoire, performing music by all the major classical composers as well as scores from movies like Casablanca, Raiders of the Lost Ark, and Rogers and Hammerstein musicals. 
In addition, the symphony always invites philharmonic orchestras from all over the world, including China, Germany, and Russia. 
>> View this year's SF Symphony performance calendar
Watch the SF Opera

If you will be visiting from May to July or September to December, one of the wonderful things to do at night in San Francisco is watching an opera. Heading out to the Civic Center for dinner and drinks and a show at the War Memorial Opera House is a fun excuse to get dressed up and see the area near City Hall lit up at night. 
The SF Opera is the second largest company in all of North America, and they perform beloved opera classics like Madame Butterfly, Rigoletto, and La Boheme. 
>> Check out this season's schedule of SF Opera performances
See a Show with the SF Ballet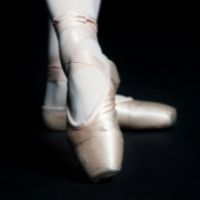 While in San Francisco, don't miss the opportunity to see a performance by the oldest ballet company in the nation. Every year from January through May, the SF Ballet presents eight different programs that include favorite works like Swan Lake and Frankenstein.
In addition, each holiday season the company performs its world-famous Nutcracker Ballet throughout the month of December. 
All shows are held at the historic War Memorial Opera House in the Civic Center District.
Search for Ghosts on a Walking Tour

One of the most intriguing things to do at night in San Francisco is to take part in a ghost tour. In a city with so much history, from Alcatraz to historic mansions, it's not surprising that there are several places where you can look for encounters with the spirits of SF's past. 
You can discover interesting paranormal information in the Pacific Heights district, the Haight, Chinatown, and other areas all over town. 
Pick from several different tours and enjoy as your guide leads the ghost hunt and narrates the haunting stories.

>> View different options for ghost tours in SF 
Comments? Questions? Suggestions?
I would love for you to join me in my private Facebook group! 
It's a great place to interact with me and others who know the area well.
You can ask questions, get advice for your upcoming stay, and then share your photos and advice with others when you return home. It's a great community and the fastest way to get answers to those nagging questions about your visit!