San Francisco Comedy Shows: 2023 Calendar of Performances in SF
You can find San Francisco comedy shows almost every night of the week. The shows in SF range from local comedians to big name stars. You can also find improv theater and performances that include audience participation.
San Francisco is also home to large comedy festivals. One of the biggest is SF Sketchfest, which is held from mid-January to mid-February every year.
Below you will find an up-to-date list of SF comedy performances in the upcoming weeks and months. Shows are usually confirmed just a few months in advance, so check back often for additions and changes to this schedule. 
Disclaimer: I receive a small commission from some of the links on this page.

Top Upcoming Performances

San Francisco Comedy Shows by Venue

Cobb's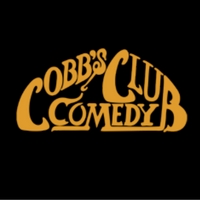 Cobb's Comedy Club has been one of the best places to catch San Francisco comedy shows since 1982. 
Located at 915 Columbus Avenue in the famous North Beach district, Cobb's is a thriving part of both old SF and the hottest nightlife. 
Tickets to shows available on Ticketmaster

The club seats 400 and offers a full dinner menu and full-service bar. Their big-name acts have included Russell Peters, Dave Chappelle, Dana Carvey, Anjelah Johnson, and more.

---
Punch Line Comedy Club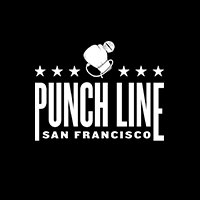 The Punch Line has been bringing outstanding standup to San Francisco since 1978. You can find top shows here six nights a week. It is located in the Financial District at 444 Battery Street, close to the Embarcadero.
Tickets to all shows at the Punch Line on Ticketmaster
Many comedy greats got their start here, including Robin Williams, Ellen Degeneres, Wanda Sykes, Chris Rock, and Drew Carey. Other headliners include Zach Galifianakis, Amy Shumer, Bill Burr, Aziz Ansari, and many more. 

>> See a schedule of upcoming performances as well as tips to prepare for a show

---
The Masonic

Who would have guessed that inside the large, concrete, mid-century California Masonic Memorial Temple, you would find a state-of-the-art auditorium that hosts fabulous San Francisco comedy shows?
Built in 1958 as a Free Masons meeting place, the newly renovated venue now boasts a tiered general admission open floor that gives it a capacity of 3,300. 
Tickets on Ticketmaster to all shows
In addition to comedy performances by stars like Kathy Griffin and Lewis Black, the Masonic hosts several concerts each month. They're located across from Grace Cathedral on California Street.
---
Stage Werx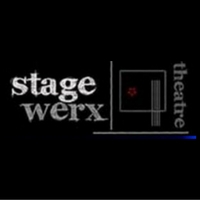 For something a little more independent and more off-beat, head to SF's Mission district to check out Stage Werx. This intimate, volunteer-run 70-seat theater has been bringing improv, standup, sketch, variety shows, and more to the Bay Area since 2011.
Find tickets for all of their shows on their website.
They help mentor and promote emerging artists and are known for their eclectic and daring performances. Take in a show at 446 Valencia Street. 

---
Un-Scripted Theater Company

If improv is more your thing, the Un-Scripted Theater Company is where you'll want to catch your San Francisco comedy shows. The company has been giving hilarious, entertaining performances since 2002, in addition to stage plays and experimental works.
They are one of the few companies that specialize in theatrical improvisation. To support them and check out a show, head to 533 Sutter Street, just a block north of Union Square.

---
BATS Improv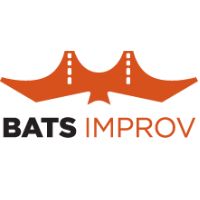 BATS Improv is San Francisco's longest running improv comedy theater group. 
Each show is unique, using audience suggestions and participation. 
Some of their top shows include head-to-head improv battles (a local favorite), murder mysteries, and musicals. 

This mix of comedy and theater is sure to be a night to remember.
---
More Upcoming Events in San Francisco

Click the links below for additional events each month in San Francisco.