San Francisco Events in February 2020
Theater, Concerts, Golden State Warriors, & More
NOTE: On December 6, San Francisco (and a few surrounding counties) will once again be on a stay-at-home order. This will last indefinitely. Click here for more information.
San Francisco events in February 2020 include Harry Potter & The Cursed Child at the Curran, Golden State Warriors basketball games, and the Chronicle Wine Tasting event. This is also the month for the Chinese New Year's Parade & Festival, the SF Writer's Conference, and the Berlin & Beyond Film Festival.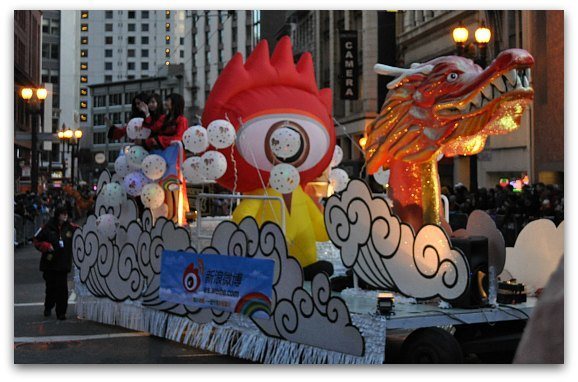 On my insider's guide to Valentine's Day, you will find plenty of ways to spoil your sweetie, from the best places for dinner to other romantic ways to spend the weekend. Read on for more ideas on the best things to do this month in SF!
Disclaimer: I receive a small commission from some of the links on this page.
Hamilton at the Orpheum Theater
Dates: 2/14/2019 - 5/31/2020
Tickets: Find tickets for all performances:
Hamilton continues its run at the Orpheum Theater this month. It's one of the top San Francisco events in February and one of the world's most popular musicals.
It tells the story of one of our founding fathers, Alexander Hamilton. Learn more about his life and the fateful duel that took his life.
Don't miss your chance to see one of the top Broadway shows on stage this month in SF.
Additional Broadway Shows in SF this Month
SpongeBob The Musical (2/12 - 2/16): Another one of the top Broadway shows this month is SpongeBob the Musical at the Golden Gate. It's based on the Nickelodeon show, which follows a typical day in the life of SpongeBob. It includes all of his friends such as his pet snail, Gary, his best friend, Patrick, and many others.
The Last Ship (2/20 - 3/22): Another one of the hot new Broadway musicals is The Last Ship. The music and song are written by Sting. It follows the story of his childhood growing up in England around the shipbuilding industry. Sting will also perform on stage for the San Francisco shows.
>> Additional theater performances this month in SF
Oprah Winfrey Live at the Chase Center
Date: 2/22
Location: Chase Center
Oprah Winfrey is traveling the country in 2020 with stops in just nine locations. One of those stops is San Francisco!
Oprah's 2020 Vision: Your Life in Focus is all about you. Her goal is to help you get your mind, body and spirit in focus for the coming year. She is partnering up with some other top celebrities and the one joining her here is Kate Hudson.
The event starts at 9am and she promises it will be a day of fun, reflection, and celebrating. She plans on making it an all day party for everyone!
Cruises on the SF Bay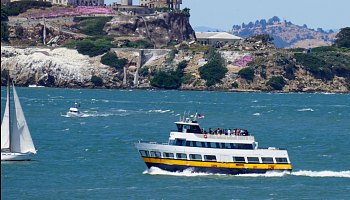 Some of the best San Francisco events in February are our daily bay cruises. You can cruise around the bay for an hour or two and soak in the sights along the way. It's a relaxing experience that also offers you the chance to learn more about our attractions along the coastline.
Our day cruises typically start at Fisherman's Wharf and take you along the SF coast. You will then make your way under the Golden Gate Bridge (twice) and then make your way around Alcatraz. Most are around an hour to and hour and a half.
Our evening cruises are usually a little longer. You can head out on a sunset cruise, a dinner & dancing cruise, or even a happy hour cruise. The choice is yours! Most of these last between two and four hours.
Here are just a few of my favorites for February.
Blue & Gold Bay Cruise: This 60-minute day cruise is the most popular. It leaves from Pier 39 several times a day along the coast, under the Golden Gate Bridge, around Alcatraz and back to Pier 39. Find ticket availability for this daily cruise.
>> More cruises around the SF Bay
San Francisco Concerts in February
Dates: All month long
Every month, SF and its surrounding Bay Area cities host a wealth of concerts by the biggest bands in pop and rock, as well as local, independent, and emerging artists.
This February, you can see top bands at venues all around SF. Top spots include the Bill Graham Civic Auditorium, the Nob Hill Masonic Center and the Fillmore. Other popular venues include the Warfield, The Independent, and the Great American Music Hall.
Don't miss you chance to catch one of the top live music San Francisco events in February in 2020.
>> Check out more concerts on the calendar
Harry Potter and the Cursed Child at the Curran Theater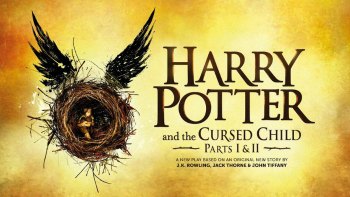 Dates: 10/23 - 8/2
Location: Curran Theater
Find Tickets: Ticketmaster | StubHub
One of the biggest San Francisco events in February is the award winning hit, Harry Potter and the Cursed Child Part I & II.
It's the story of Harry Potter as an adult. He's now married with three kids. One of them is facing many of the same struggles Harry faced as a child.
See how Harry teaches his son how to overcome the hurdles in his way.
This show includes two parts. You can see them both or each one separately. This is a hot ticket, so make sure to pick up yours today.
Golden State Warriors Basketball
Dates: 2/8, 2/10, 2/20, 2/23, 2/25, and 2/27
You'll find Warriors pride all over the SF Bay Area in support of the team that became last year's NBA Champions again.
Join in on the hype at one of the home games this month at the Chase Center. Watch them take on teams such as the Los Angeles Lakers, Sacramento Kings, and the Houston Rockets.
This is one of the San Francisco events in February you do not want to miss!
>> Find a full schedule of games and tips to see them at the Chase Center
SF Indie Fest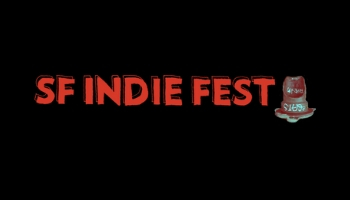 Dates: 1/30 - 2/14
If you get tired of Hollywood blockbuster movies and appreciate a good independent film, these first two weeks of February in San Francisco are a real treat.
The annual SF Indie Fest, now in its 21st year, celebrates independent, alternative films and filmmakers.
During these two weeks, you'll have the chance to watch nearly 80 original works, mostly screened at the Brava Theater and the Roxie Theater in SF.
Top Deals this Month
Discover a variety of great deals on tours and activities around San Francisco. They are a great addition to these fun San Francisco events in February.
*Small service fee at checkout.
SF Beer Week
Dates: 2/7 - 2/16
SF Beer Week features more than 30 San Francisco Brewers Guild members, plus dozens more Northern California craft breweries.
Throughout the following week, you're invited to taste beers at many different locations throughout the Bay Area, from Santa Cruz in the south, all the way up to Santa Rosa.
There will also be several Meet the Brewers nights in different SF neighborhoods.
>> Find out more about SF Beer Week
SF Giants Fan Fest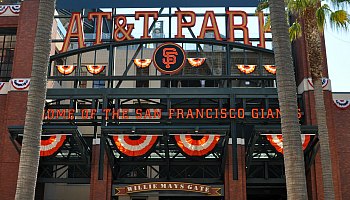 Date: 2/8
It's not quite baseball season yet, but the SF Giants and their fans are going to kick into action this month with the annual Fan Fest event.
This is your chance to meet players like Madison Bumgarner and Buster Posey, get their autographs, take photos with the World Series trophies, play catch on the field, and purchase new merchandise.
Admission is totally free, so get on your orange and black and get ready for a fun-filled day at beautiful Oracle Park (formerly AT&T Park) from 10am to 3pm.
>> More details about Fan Fest as well as the 2020 game schedule
>> Additional free things to do this month in SF
Chinese New Year Parade & Festival
Dates: 2/8 (Parade), 1/18 - 3/1 (All Events)
The Chinese New Year celebration in San Francisco is a long running tradition that boasts one of the biggest parades of its kind in the world.
Held in the vibrant Chinatown community, the festivities include lion dancers, giant dragons, traditional drums and firecrackers, colorful decorations, and much more.
In addition to the parade, you'll find the Miss Chinatown USA pageant, a flower market, a 10K run, and other activities for several weeks.
Bus & City Tours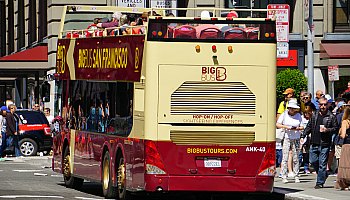 Explore San Francisco on one of our popular bus and city tours. These tours allow you to sit back and relax as you drive by all of SF's top attractions.
Along the way, you will learn about our history, get some good tips on what to see and do, and discover some of our hidden gems. Many also offer stops, so you can jump off the bus and get some great pictures from around SF.
Here are just a few of my favorites.
Hop On Hop Off Bus Tour: The Hop On Hop Off tours offer you the chance to jump out at one of more than 30 predetermined stops. You can spend a little time exploring and then hop back on the next bus. The Big Bus Tour includes stops at the Golden Gate Bridge, Golden Gate Park (California Academy of Sciences, deYoung, Conservatory of Flowers, and others), and the Painted Ladies of Alamo Square. Find availability for this February.
Night Tour: City Sightseeing's Night Tour offers the best views of SF at night. This 2-hour tour includes live narration and two small walking tours. You will see Fisherman's Wharf, North Beach, Nob Hill and the gorgeous Bay Bridge lights. Find tickets for this February.
Grand City Tour: The Grand City Tour is a 3.5-hour tour that takes you all around SF. Your live guide will tell you all about SF's top attractions as you view them out the window. You will also get the chance to stop for some photographs as some of our iconic sights such as the Golden Gate Bridge, Civic Center, and Twin Peaks (weather permitting). Find ticket availability for this February.
>> Find additional city and bus tours
Valentine's Day: San Francisco Events in February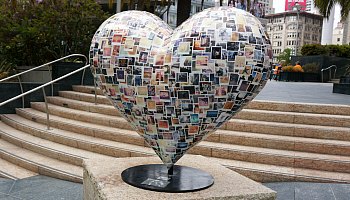 Date: Friday, 2/14 & surrounding weekends
What's your idea of the perfect date night?
Whatever it is, you're sure to find it in San Francisco so you and your sweetheart can enjoy a memorable February 14 in the City by the Bay.
Click the link below to discover a list of restaurants that offer special Valentine's Day menus, as well as dinner cruises, live performances, dance parties, and the most romantic bars and hotels in the city.
>> Click here for Valentine's Day events
Hotel Deals in San Francisco
If you haven't booked your hotels yet, then make sure to check out these great deals before you do! Each website offers a variety of discounts from free parking to a % off each night you stay. Click the links below for more details and start saving today!
Booking: Find great deals all around San Francisco for your upcoming stay!
TripAdvisor: What's the #1 hotel in San Francisco? Read reviews & find hotel deals on TripAdvisor!
Salsa Rueda Festival
Dates: 2/13 - 2/16
This is the 12th year of the Salsa Rueda Festival in SF, an annual encounter of legendary instructors, Latin musicians and DJs, and dance enthusiasts of all levels.
Join in on the fun at Hotel Whitcomb for four days of dancing, performances, live music, workshops, a beginner bootcamp, lectures, and late night parties.
Dance styles include rueda, salsa, casino, folklore, rumba, son, and more. This is one of the San Francisco events in February that is always over President's Day Weekend.
>> Book your tickets today on their website
Free Walking Tours
Dates: Every day in February
A fantastic way to explore San Francisco is on foot. But it's a big, diverse city with so many pockets, how can you be sure to hit all the highlights and hidden treasures? Luckily, the SF Public Library offers a plethora of FREE informative, guided walking tours--of specific districts, attractions, and themes.
You will find several of these San Francisco events in February on each day of the month. Popular ones include the Golden Gate Bridge, Palace of Fine Arts, Japanese Tea Garden, Chinatown, and North Beach, just to name a few.
There are also tours that focus on Victorian homes, art deco architecture, Gold Rush history, and the legacy of the 1906 earthquake and fire.
>> Find additional details here
SF Writer's Conference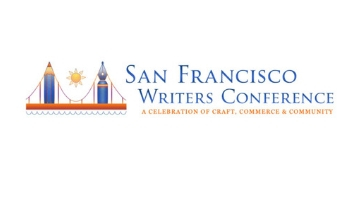 Dates: 2/13 - 2/16
This is one of the San Francisco events in February that is a special treat for those who love writing--the 16th Annual Writers Conference.
Seek advice from over 100 bestselling authors, literary agents, editors, and publishers from major publishing sources, as well as experts on self-publishing, book promotion, social media, and more.
The keynote speeches, classes, and networking events all take place at the Hyatt Regency Embarcadero hotel over these four days. Also look out for after-hours open mics, poetry happenings, and pitch contests.
>> Visit their site for additional details
President's Day Weekend
Dates: 2/14 - 2/17
Are you planning to visit San Francisco for the long President's Day Weekend?
If so, you will find plenty of fun things to do from cruises to tours to events.
Some of my top picks this weekend include Hamilton at the Orpheum Theater, the Chronicle Wine Tasting Event at the Fort Mason Center, SF Ballet, concerts and so much more.
>> A full calendar for this weekend
SF Comedy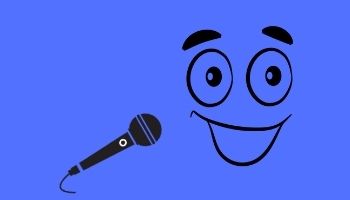 Dates: Throughout February
One of the best ways to kick back and relax is at a San Francisco comedy show.
Both of SF's large venues, the Punch Line and Cobb's, have been known to host the best stand-up comedians in the industry.
This month, you can catch several comedians live on stage. In addition, you will find improv, sketch comedy, variety shows, and hilarious musicals at other venues around town.
>> See who's scheduled to perform this month
Noise Pop Music & Art Festival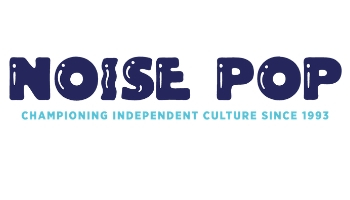 Dates: 2/24 - 3/1
This year marks the 28th anniversary of Noise Pop in San Francisco, a huge celebration of independent music, film, and art.
Over 150 bands will play at different venues around the city, such as The Bottom of the Hill, Bimbo's, and the Great American Music Hall.
This festival is well known for featuring emerging independent groups that have gone on to become big names, such as The White Stripes, Death Cab for Cutie, Modest Mouse, Jimmy Eat World, The Flaming Lips, and many more.
>> Read more about this popular music festival
SF Ballet Performances
Dates: 2/11 - 2/23
The SF Ballet offers two different shows this month.
The first is Classical (Re)Vision and it runs from February 11 - 22. The other performance this month is Dance Innovations (February 13 - 23).
Both performances are at the War Memorial Opera House in SF's Civic Center District.
Click the link below to find additional details on these San Francisco events in February.
>> Discover a full calendar of performances
Berlin & Beyond Film Festival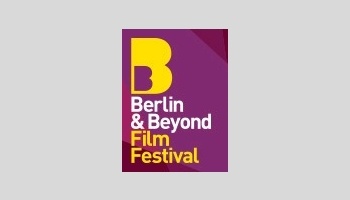 Dates: 2/7 - 2/13
Check out the 24th annual Berlin & Beyond film festival, a gateway for the American public to see and experience the German-speaking world.
The films come from Germany, Austria, Switzerland, and beyond, offering a truly diverse program about the cultures, art, history, and progress of those regions.
The films include shorts, features, and documentaries. They will be shown at the Castro Theatre.
>> Read more about the festival on their page
Tribal and Textile Art Show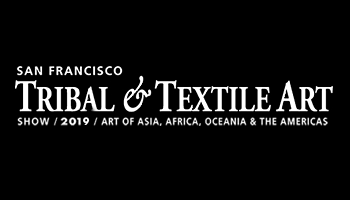 Date: 2/21-2/23
Location: Fort Mason Center
Do you admire art pieces from different parts the world?
At the Fort Mason Center all day on Friday, Saturday, and Sunday, you can view amazing, diverse collections of artwork, textiles, and photography from places like Southeast Asia, Oceanic Islands, Middle East, Latin America, Africa, and Polynesia.
In addition, you'll find special exhibits on India and the aboriginal people of Japan.
Tulipmania at Pier 39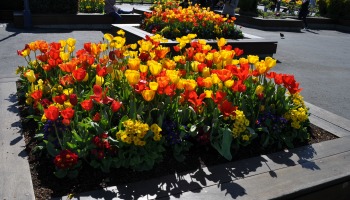 Dates: 2/8 - 2/17
Spring is almost here, and the garden is in full bloom at Pier 39!
If you love looking at, learning about, and gardening your own vibrant flowers, you'll love taking a stroll or a free guided tour through this seasonal garden with more than 39,000 colorful tulips in bloom.
So head over to Fisherman's Wharf, take in the waterfront breeze, and enjoy some outdoor activities!
>> Read more about this and other fun events at Pier 39
Museum Exhibits in February
Dates: Varies by Museum
Each month, dozens of traveling exhibits make their way to SF's top museums. Many include rare pieces that you won't get the chance to see in each museum's permanent collection.
Here are just a few of the top traveling shows in San Francisco in February.
Lost at Sea: Art Recovered from Shipwrecks at the Asian Art Museum (11/26 - 3/22)
Soul of the Nation: Art in the Age of Black Power at the de Young Museum (11/9 - 3/8)
Alexandre Singh: A Gothic Tale at the Legion of Honor (9/7 - 4/12)
>> Schedule of all museum exhibits this month in SF
Day Trips from San Francisco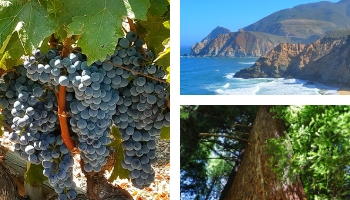 Although you will never run out of fun San Francisco events in February, I also think you will enjoy some of the sights just a few hours away from SF.
If you love wine, make sure to spend a day or two in Northern California wine country. Both Napa Valley and Sonoma County are about an hour to two hours away. You will also find some fun things to do in Monterey and Carmel-By-The-Sea this time of year.
Millions of visitors also like to make the short trip north to visit Muir Woods and some will swing by Sausalito on the way back. Muir Woods is home to towering Coastal Redwood trees that are hundreds of years old.
If you don't want to head out on your own, then check out these fun guided tours.
Chronicle Wine Tasting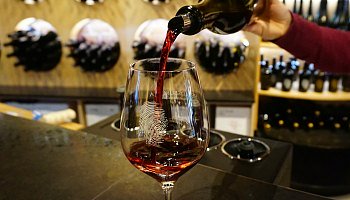 Date: Saturday, 2/15
Wine lovers must not miss this wonderful opportunity!
The Chronicle Wine Competition Public Tasting Event is the largest event in the world celebrating American varieties of wine.
Spend this Saturday afternoon at the Fort Mason Center sampling the best wines in over 100 categories (selected from more than 5,000 submissions!).
Along with your wine samples, you'll have the chance to try savory meats, exotic oils, handcrafted cheeses, and amazing desserts.
Free SF Museum Admission Days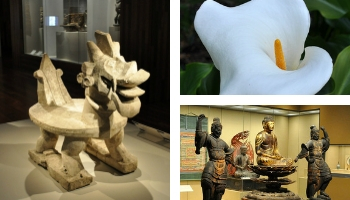 Dates: Several in early February
If you love art, technology, history, or gardening, you are in luck!
San Francisco has several world-renowned museums featuring each of these themes, including the de Young Fine Arts Museum, Legion of Honor, Asian Art Museum, Exploratorium, California Academy of Sciences, Conservatory of Flowers, and more.
And you can you visit each of them for free on designated days throughout the month!
Check the schedule for free admission days.
>> Dates and details here on my month by month calendar
A Perfect Day in San Francisco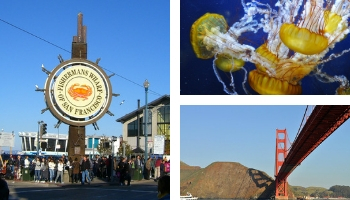 Say you wake up in San Francisco on your dream vacation, but don't quite know where to start your day or how to pack in all your top priorities.
That's where these one-day itineraries come in handy!
Written from my experience as a local, designed for tourists who want to make the most of each day they have in the city, these itineraries guide you through the major highlights of the whole city or of specific neighborhoods, including transportation and places to grab tasty grub along the way.
More: Check out the one-day itineraries here
Additional Suggested Itineraries
SF Symphony in February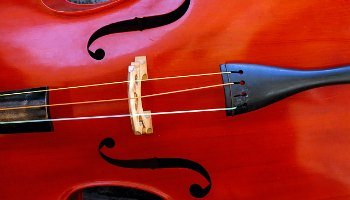 Dates: Several
Going to a show at the elegant Davies Symphony Hall in the Civic Center district is a great excuse to get a little dressed up, enjoy a nice dinner in the area, and attend one of SF's great cultural offerings.
This month, the SF Symphony's performances include Beethoven250: Blomstedt, Beethoven 2, & Brahms 4 (2/7 - 2/9), Salonen: Julia Bullock Sings Ravel & Britten (2/20 - 2/22), and Leila Josefowicz Plays Salonen Violin Concerto (2/27 - 2/29).
Find more San Francisco events in February by clicking the link below!
Pacific Orchid & Garden Expo
Dates: 2/21 - 2/23
Another one of the San Francisco events in February is the SF Orchid Society's biggest fundraiser. This year's event is at the Golden Gate Park's Hall of Flowers.
For three days at the exposition, you will not only encounter thousands of beautiful orchids from around the world, but specialty plants, high quality gardening equipment, and landscaping materials as well.
Go ahead and indulge your green thumb!
>> Visit their site for additional details
Weather in February
The weather in February is cool with some rain most days. You will find highs in the lower 60s and lows in the upper 40s. However, it's a great time to visit as there are fewer other tourists around and you will find fewer lines.
>> Packing tips and more on the weather for your visit
Additional Advice on Visiting in February
Are you looking for more fun things to do this month in SF? Check out my planning guide for visiting this time of year. It includes some tips on what to wear and what you should visit this time of year.
>> What to expect when visiting in February

Follow SFTourismTips on Facebook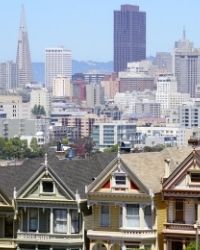 On my Facebook page, you will find more great information about planning your San Francisco vacation.
It includes tips, must see attractions, and other fun details.
Click the link below to check it out. If you enjoy the page, give us a like.

Additional February Activities