San Francisco Museums
Discover a List of the Top SF Museums, Ticket Info & More
You will find almost 50 San Francisco museums. The range and quality of the SF museums is the reason why so many visitors and locals love them.
You will find a wide selection of them from some of the best art museums such as the San Francisco Museum of Modern Art to interesting history and science museums such as the California Academy of Sciences.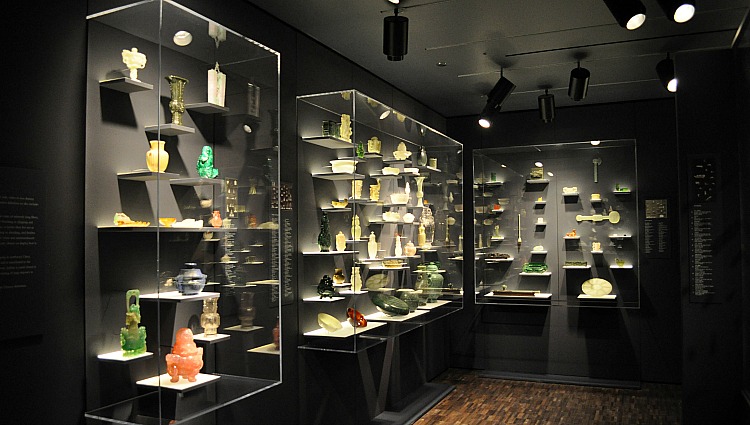 The beautiful jade display at the Asian Art Museum in SF's Civic Center District
Important Notes About SF Museums
Randall Museum: This free kids museum is closed for renovations. However, they have set up a temporary location at 745 Treat Avenue in the Mission until the permanent location reopens. It's scheduled to reopen in 2017.
Most Visited San Francisco Museums
Alphabetical List of the Top SF Museums
Click through each link below to see pictures and learn more about each museum. All pages include how to get to the museum, pieces on display you can't miss and other tips for enjoying your visit.
Save on Your Museum Visits
There is a way to save on tickets to San Francisco museums. Both of these passes offer some great discounts and include admission to many popular museums (and attractions!) in the city.
If you aren't sure which one is the best for you, you can also compare them side by side.
SF Museums by Neighborhood
Neighborhood
Museums
The Castro
GLBT
Chinatown
Chinese Historical Society

Civic Center
& Hayes Valley
Asian Art
International Art Museum of America
The Embarcadero
The Exploratorium | Railway & Streetcar
Fisherman's
Wharf

Aquarium of the Bay | Boudin Bakery
Hyde Street Pier | Maritime
SS Jeremiah O'Brien | Ripley's Believe It or Not
USS Pampanito SS-383

Golden Gate
Park

Botanical Gardens
California Academy of Sciences
Conservatory of Flowers | de Young


Japantown
National Japanese American Historical Society

Marina
Italian American
Mexican | The Octagon House

Nob Hill
& Russian Hill
Cable Car
North Beach
Beat
Pacific Heights
Fire | Haas Lilienthal House

Presidio
Disney
South of Market (SOMA)
Cartoon Art | California Historical Society
Children's Creativity Museum | Contemporary Jewish
Museum of the African Diaspora
Museum of Modern Art (SFMOMA)
Museum of Performance + Design
Yerba Buena
Union Square & Financial District

Wells Fargo History

Other SF
Districts

Craft & Design (Dogpatch)
Legion of Honor (Lands End)
Randall Museum (Buena Vista)

Beyond SF
Monterey CA Museums
Most Popular Art Museums
Here you will find a list of the most popular art museums in San Francisco. They range from the popular SFMOMA to the Cartoon Art Museum.
Discover what to expect from your visit including a few insider's tips for each one.
Learn More: Art Museums
Most Popular History Museums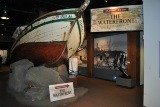 San Francisco also has a large number of history museums. Discover a list of the most popular ones including the Cable Car Museum, the SF Fire Museum and the Beat Museum. Find out a little about what it's like to visit each one and some insider's tips for your visit.
Learn More: History Museums in SF
Kids Museums
Visiting San Francisco with kids? Check out the my list of the 10 best San Francisco museums to see with them.
They include hands on exhibits and other activities that your entire family will enjoy.
More: 10 Top Kids Museums
Calendar of Exhibits by Month
One of my favorite parts of visiting the San Francisco museums is the traveling or temporary exhibits. The ones here do an amazing job of pulling in some of the best temporary exhibits to enhance your experience when you visit. Many are free with your paid admission. However, a few required a small additional fee to visit.
Learn More: Calendar of Exhibits by Month
Free Museum Admission Days
Once a month, most of the top SF museums offer a free admission day. They are often toward the beginning of the month. Most are on the first Tuesday of the month.
Click the link below for a month by month look at the free admission days for SF's top museums
Learn More: SF's Free Admission Day Calendar
Free Museums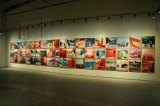 In addition to the free days mentioned above, eleven SF museums are free every day. They include places such as the Cable Car Museum, Pier 24, and many others.
Click the link bellow to find a full list of the eleven SF museums you can visit for free!
Learn More: SF's free museums
Getting to the San Francisco Museums
Hop On/Hop Off Tour: If you want to save a little time, one of the easiest ways to get around to the San Francisco museums is by taking the Hop On/Hop Off tour. You can buy a one or two day pass, which will get you around the city all day. There are nineteen stops throughout the city and most of the major one are less than a block or two from each of the stops. Learn more about the Hop On/Hop Off Tour and find out how to book your ticket today.
Public Transportation: It is easy to take public transportation here. You can choose from the buses, trains, cable cars or light rails. There are several main bus lines that will get you to and from the main tourist attractions. In each of the San Francisco museums sections, you will find the right bus to take for that one. In addition, visit the SF public transportation page for pricing and other tips on riding it while you are here.
San Francisco Taxis: A taxi is always the fastest and easiest way to get around, but also one of the most expensive. If you only need to go a few miles, the cost is not that bad. However, if you need to get across town, a ride might set you back $20 or more. It is a great option if you missed your bus or need to get somewhere quickly. Read more about what to expect from SF taxis.
Drive on Your Own: While you might like to drive on your own, there is no reason to in San Francisco. It can be a frustrating experience as parking is hard to find or very expensive. Only a couple of the San Francisco museums offer free parking, so this will add to the cost of your trip. If you do decide to drive, make sure you know where you are going to park in advance -- so you don't spend the day looking for a spot for your car. Visit the San Francisco parking garages page for the locations of some large garages near popular museums and to get an estimate on what it will cost you to park for the day.
Details on SF Museums
Children's Creativity Museum
The Children's Creativity Museum is a place for kids to imagine and create. It includes several hands on areas including the Animation Studio, Innovation Lab and the Music Studio.
Summer Hours: Tuesday - Sunday, 10am to 4pm
School Year Hours: Wednesday - Sunday, 10am to 4pm
Location: 221 Fourth Street
Admission: $12 general admission, Free for kids under 2
---
Ripley's Believe It or Not
Ripley's Believe It or Not is a museum in the Fisherman's Wharf neighborhood. Here you can go on a self-guided interactive tour and see many believable or unbelievable exhibits. It's one of the strangest museums in the city.
Hours: 7am to 9pm - through Labor Day weekend
Location: 175 Jefferson Street
Admission: $18.99 for those 13 and older, $10.99 for everyone between 5 and 12
---
National Japanese American Historical Society
The National Japanese American Historical Society preserves and showcases important pieces of art and documents from the Japanese American community. Their display includes some permanent pieces and traveling exhibits featuring Japanese and Japanese American pieces.
Hours: Monday - Friday from 12pm to 5pm, 1st Saturday of the month from 12pm to 5pm
Location: 1684 Post Street
---
Museum of Performance + Design
This is one of the only museums dedicated to the performing arts. It recently moved to a new location in SF's SOMA district.
Hours: Wednesday - Saturday from 12:30pm to 7:30pm
Location: 893B Folsom Street

---
Randall Museum
The Randall Museum offers an interactive experience for both youth and children. It's focus is on the cultures and environment of the bay area.
Hours: Tuesday - Saturday from 10am to 5pm
Location: 199 Museum Way - This location is under construction, however they do have a temporary location at 745 Treat Avenue in the Mission. The location in the Mission will be open until their permanent location reopens by 2017.
Admission: Admission is free, although donations are always accepted
---
Yerba Buena Center for the Arts
A non-collective museum with no permanent collection, but an ever changing set of exhibits. It's not a traditional museum, but one that focuses on art, innovation and ideas within a social environment.
Hours: Tuesday - Sunday from 11am to 6pm, Open late on Thursday until 8pm
Location: 701 Mission Street
Admission: $10 general admission; 10% discount for seniors, students and teachers; free for children under 5 and military service members with ID; admission included with the Go San Francisco card
---
Tips to Visit Alcatraz: Have you already booked your tickets to Alcatraz? If so, read on to learn more about what to expect during the day, what you need to do in order to prepare for the trip and how long you should set aside for your visit to the island.
Ghirardelli Square: Another historical landmark in San Francisco is Ghirardelli Square. This is the location for one of the first chocolate factories in San Francisco and the Ghirardelli name is still found on some of the most famous chocolates from the city. Discover what there is to see and do in Ghirardelli Square.
Hotel Recommendations for Your Stay