San Francisco Cable Car Museum: Hours, Parking, and What It's Like to Visit

At the San Francisco Cable Car Museum, you get the chance to listen to the roar of the wheels and watch them in action as they pull the cars up our steep streets. You will also discover their history, photos and get a chance to step inside for a closer look.

This SF museum is free to visit. You will find it in the Nob Hill district just steps from both a Powell/Hyde and Powell/Mason cable car stop. It's a quick and fun stop and easy to get to from Fisherman's Wharf, North Beach, Chinatown, and Union Square.
This museum in SF doubles as a barn for the cars at night too.
FAST FACT: Which lines carried the first SF passengers? The line on California Street opened in 1873. It took passengers up the steep hills to the Nob Hill neighborhood. At the time, these hills took a toll on the horses and carriages that tried to use them.

Disclaimer: I receive a small commission from some of the links on this page.

Visiting Information

The San Francisco Cable Car Museum is free and Tuesday to Sunday. You do not need a ticket to enter. You simply show up, walk in and enjoy the exhibits.
Tuesday to Thursday they are open from 10 am to 4 pm. Friday and Saturday they are open from 10 am to 5 pm. They are closed on Mondays.
Closed on New Year's Day, Thanksgiving Day and Christmas Day
The museum is at 1201 Mason Street. This is the star on the map below at the corner of Washington and Mason Streets.
A visit to the San Francisco Cable Car Museum takes anywhere from 45 minutes to an hour. If you get caught up in watching the wheels at work (like me!), you might end up staying for a bit longer.

What You Will See at the San Francisco Cable Car Museum

There are two levels to the San Francisco Cable Car Museum. The top floor is where you will find out about their history.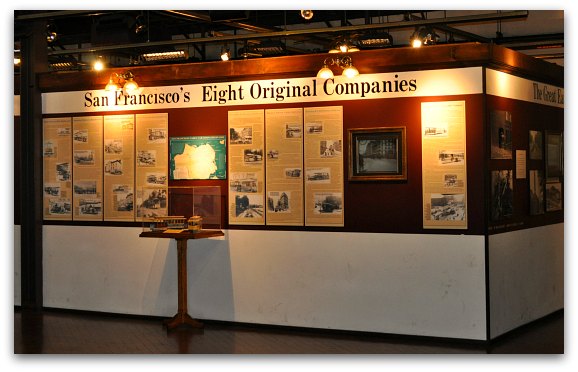 Here you will learn more about all of the original companies. At one time, as you can see from the pictures, there were eight companies running these up and down the steep SF hills.
On this floor, you will also learn more about how the 1906 Earthquake and Fire impacted all of these lines. It walks you through the damage to the lines and what needed to be done to get them up and running again.
All around the San Francisco Cable Car Museum, you will find out more about the specific parts and the tools used to maintain them. You can also check out the three historic cars on display.

My favorite part of this museum is seeing the live cables in action. Oh yes, the cables you get to see are the actual cables pulling the cars around the streets of San Francisco. This picture shows you a a look into the Sheave Room that powers cables from the second floor.
There are currently three SF car routes. They are run by four sets of cables.
The four cables are Hyde, California, Mason and Powell. Both the Hyde/Powell and the Mason/Powell cars use the Powell cable. They then transfer to their own cables.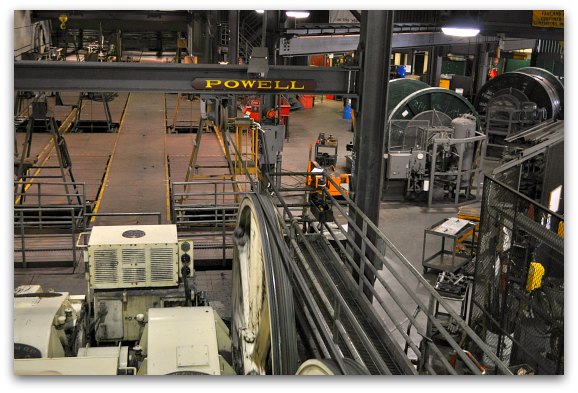 Here is a closer look at the Powell Street wheel. This is the live wheel pulling both the Hyde/Powell and the Mason/Powell cars around the city.
You can also get an eye level view of the working Sheave Room from the basement. They have several windowed viewing areas for you to take a closer look.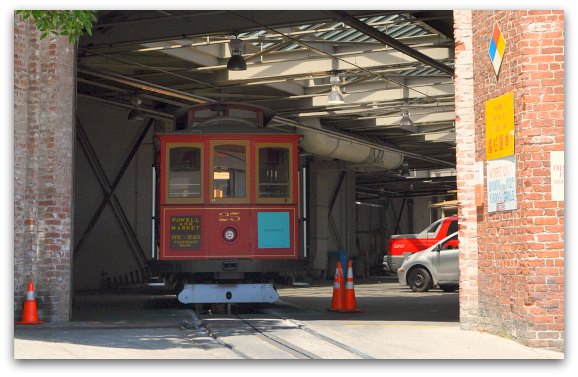 Even though this isn't part of the official San Francisco Cable Car Museum, I also like to watch them leave the barn. It is in the back part of the San Francisco Cable Car Museum.
To get here, head outside and walk up Washington Street. You will see this doorway about halfway up the block.
I like to stand across the street to get a better view of them entering and exiting. They don't enter and exit often, but it's always fun to check and see if you can catch one.
How to Get Here by Cable Car

The best way to get here is to take the Powell/Mason or the Powell/Hyde lines. Both stop right out front of the museum at the corner of Washington and Mason Streets. Usually the cable car drivers will call out when they arrive at this stop.
Both lines run between Union Square and Fisherman's Wharf. They take a slightly different route, but both stop right in front of the San Francisco Cable Car Museum.
Parking Near the San Francisco Cable Car Museum

Street parking near the San Francisco Cable Car Museum is difficult to find. You might get lucky and find a spot, but most likely you will need to plan to park in a paid lot. If you prefer to park on the street, I recommend looking it on Mason Street between Sacramento and Washington.
There are a few lots within a couple of blocks away in either direction. The streets in this area are steep though, so be prepared to do a little hill walking even if you are only two or three blocks away. Parking rates will vary based on events and activities during the day, so my rates stated below are just a rough idea on what to expect.
Here are a few options nearby.
1320 Washington St: This parking lot is just city two blocks away from the San Francisco Cable Car Museum. The walk down to the museum isn't bad, but it's a decent walk back. Washington is a one-way street, so you will need to drive to Leavenworth first and then come down Washington to enter the lot.
Portsmouth Square Plaza: This parking lot is about 4 city blocks away from this SF museum in Chinatown. It's a larger lot with plenty of parking, but it is a bit of a hike to get to the museum. If you don't mind walking and like to explore, it's a great option. It's located on Kearny between Washington and Clay Streets. 733 Kearny Street.
Fairmont Hotel Parking: You will also find parking at the Fairmont Hotel at 950 Mason Street. This lot has plenty of room and is about two city blocks away. It's a steep street though, so allow for a little more time on your return trip as the walk will be up hill.
My Review of the San Francisco Cable Car Museum

I love stopping by the San Francisco Cable Car Museum for a quick visit. It's free and it's so much fun watching the wheels in action. This SF museum also does a wonderful job of laying out the timeline of the cable cars in San Francisco including why they were built, what happened to them during the 1906 Earthquake, and why only a few of them are in service today.
It's also fun to step inside an old car in the basement. It's a great way to learn a little more about them without too many people in your way.
I would absolutely recommend a stop at this museum if you are in the area and plan to do a variety of activities nearby. It's a fun stop for kids of all ages and doesn't take long to visit.
I would not make an effort to only come to this museum (especially if you are driving) as parking is difficult and expensive.
Things to Do Near the San Francisco Cable Car Museum

Cable Cars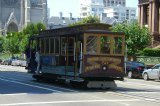 Do you want to learn even more about these historic cars?
Discover more details on the three working lines, some tips for riding the cable cars and some great pictures of all three of them in action.
Learn More: Cable Cars
Nob Hill Attractions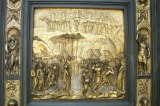 The San Francisco Cable Car Museum is in San Francisco's Nob Hill neighborhood. This neighborhood has strong ties to these popular cars.
Find out more about its relationship with the infamous cable cars and other popular things to see and do here.
Learn More: Nob Hill
Chinatown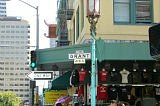 Right down the hill from the museum is Chinatown. This is a popular neighborhood for those visiting San Francisco. It's a thriving neighborhood with plenty of shops, restaurants and other activities.
Find out more about the best things to see and do in San Francisco's Chinatown District.
Learn More: Chinatown
Save Money on San Francisco Attractions

Are you looking for some ways to save a little on your San Francisco vacation? If so, then you should check out the top San Francisco discount passes.
All can save you a considerable amount of money on key tourist stops. Compare and contrast the passes to figure out which one is right for you!
Learn More: Discounts on Top Attractions
Comments? Questions? Suggestions?
I would love for you join me in my private Facebook group! 
It's a great place to interact with me and others that know the area well.
You can ask questions, get advice for your upcoming stay, and then share your photos and advice with others when you return home. It's a great community and the fastest way to get answers to those nagging questions about your visit!