First Trip to San Francisco: My Insider's Guide for 1st Time Visitors
Are you planning your first trip to San Francisco? If so, start your planning here. On this page, you will find valuable information to easily plan your first trip to the City by the Bay.

You will find everything from the top attractions to visit, tips on how to get around town, and a few places where you can save on tickets, hotel rooms, and more. 

About San Francisco

Before we get started with things to do, let me give you a few pieces of information about our city for your first trip to San Francisco.
SF is a small city in size. It's only 7 miles by 7 miles. And even more so, most of the action for visitors is in a small section of this city. The benefit to you is that it makes it easy to get around and allows you to see quite a bit in a short period of time.
A view of downtown from Twin Peaks
As a first time visitor, the best way to get a feel for the city is by going on a hop on hop off bus tour. These buses give you the chance to ride around the city and stop at many top attractions along the one. Once you do this for a day (or two), you will have a good layout of the city and how you can easily get around on your own.
My favorite one is the Big Bus Tour Hop On Hop Off. You can find out more about their 20+ stops and their 1-day tour here.
If you want to explore on your own, that is easy too. You can check out all of the options for getting around SF including the best routes in and out of top districts around the City by the Bay.

Safety in SF

Do you need to worry about your safety here these days? It's no secret that San Francisco has a large homeless population and it's been making the news quite a bit.
The reality is that the homeless population is mostly centered in just a few parts of the city. The Tenderloin District, just to the west of Union Square, is where a large concentration of the homeless are these days. Even with that problem, it is still worth visiting as it is an interesting district with a mixture of high-end hotels and plenty of services for the homeless, so you can feel secure when you visit there.
Even though we have a large homeless population, SF is still very safe as the homeless mostly keep to themselves.

The best way to stay safe is to just keep an eye out and watch your surroundings. Don't leave bags on the back or chairs or unattended. If you feel uncomfortable in a situation, find the closest hotel and ask them for guidance. They are always there to help travelers.

If you rent a car, don't leave anything in the car or in plain sight. Car break-ins are a problem in certain areas, so just don't offer people a peek at anything you might have in the car. If you have to leave something in the car, make sure to put it in the trunk and keep an eye out to see if anyone is watching you do that.

Basically, you want to use the same cautions as you would in any large city you visit. Although we've made the news a lot lately, there is so much to love about this city and know you will truly enjoy your San Francisco vacation! 

Also remember. I'm here to help answer any of your questions. If you are not certain if your hotel is in the right neighborhood or you want to better understand an article you recently read about SF, please reach out to me and I'll do my best to help clarify the situation. You can also get a few more tips from me on staying safe here.

Now that you know a little more about SF and the safety here, you can read on for tips to help you prepare for your 1st visit to SF!

Alcatraz Visiting Tips

Alcatraz is one of our most visited attractions and I highly recommend a tour during your San Francisco vacation. The infamous Alcatraz Prison is on a small island about one mile north of the city.

A full cruise for Alcatraz leaving Pier 33
It's open 362 days a year (excluding Thanksgiving, Christmas and New Year's Day). The only way to get here is by using the official Alcatraz Cruises ferries. You can only take the ferry if you have a ticket for that tour for a specific time. Learn more about their day tours.
In addition to their day tours, they also offer a limited number of night tours a few times a week. How are these different? The night tours sell a smaller number of tickets and fewer people are on the island. 
Because there are fewer people, you will get a more personalized experience from the park rangers. They offer more informational talks so you can learn more about the island's history.
Another reason to go at night is that there is usually at least one or two areas are open that are not open during the day time, so you can experience even more of this incredible place. The night tickets are more expensive and harder to get, but worth the extra effort. Learn more about the night tour.

Tickets for these tours go on sale 90 days in advance, so each day they are releasing new tickets, but can sell out quickly. Make sure to get your tickets right away once you know your dates.

Sold Out Tickets to Alcatraz

Is your San Francisco vacation coming up soon and you couldn't get tickets? If so, I'm going to tell you about a little trick to still get tickets to Alcatraz. Many of the local tour companies buy up the tickets and create combo passes. 
This includes a trip to Alcatraz as well as a bay cruise or a city tour. If you plan to visit Alcatraz and do another tour, it's a great way to save. However, it's also my recommendation for those looking for tickets on sold out days. 
Here are some of the top combo tour tickets.

Golden Gate Bridge

Another one of the best places to visit during your San Francisco vacation is the world famous Golden Gate Bridge. One of the reasons I suggest this to anyone visiting San Francisco is that it is a free attraction and is open for pedestrians from around sunrise to around sunset 365 days a year.

You can also drive over the bridge 24 hours a day, but the way to really get familiar with this gigantic structure and enjoy the views, is to walk across or part of the way across on its pedestrian walkway.
Completed in 1937, the Golden Gate Bridge is 1.7 mile across. Its wide walkways allow both pedestrians and bikers, so make sure to pay attention to your surroundings so you don't get bumped or create a traffic jam.
Since this is your first time visiting the bridge, you will want to make sure to dress to stay warm. It's quite windy almost every day on the bridge and the temps can feel 10 to 15 degrees Fahrenheit cooler than on the ground along the shoreline.
Bring along a light jacket if you plan to spend some time on and around the bridge even if it is sunny and you are visiting San Francisco during the summer season.

There is also a small museum, a couple of casual restaurants, and a gift shop near the southern entrance. The SF and Golden Gate Transit System buses only drop off and pick up on the southern end of the bridge (the San Francisco side of it). If you plan to walk all the way over to the Northern/Marin side, you will need to either walk back or have a prearranged ride back over the bridge.

Find out everything you need to know about visiting including some of the best walking tours.

Fisherman's Wharf & Pier 39

You will also want to visit Fisherman's Wharf on your first San Francisco vacation. While it's true that this area is really touristy, you will find that quite a few activities for visitors originate in this district.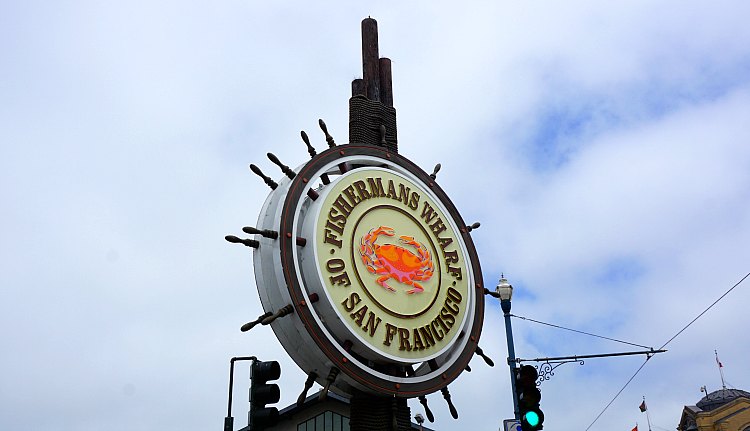 This is where you will find most of the bay cruises, The Aquarium of the Bay, and several other museums. There are also walking tours of the district.
There is also a large concentration of hotels here. You will find options for all budgets including some along the waterfront. Find out my top picks.
Pier 39 is another attraction that first time visitors love to see. It's a remodeled pier that offers shopping, restaurants, and other fun things to do. Check out some of the best options here.

Find an entire list of the best things to see and do here.

California Academy of Sciences

This is the most visited museum in the city, and a must see on your San Francisco vacation is the California Academy of Sciences. It's a facility that actually offers what I would consider four museums in one.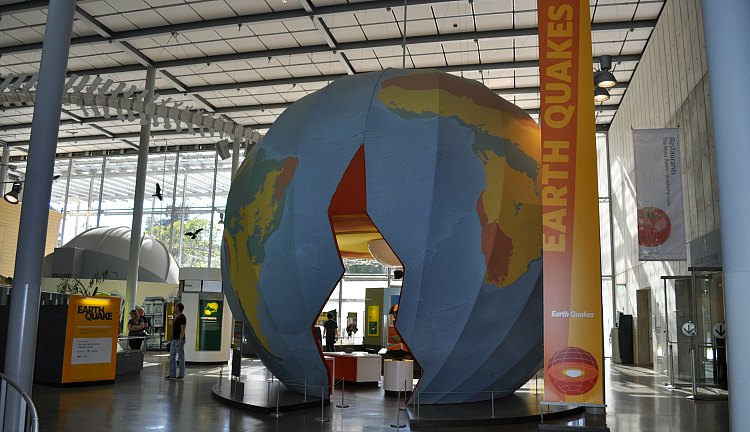 There is a planetarium, a natural history museum, an aquarium, and a rainforest. You could spend all day here checking it out. I recommend you set aside at least 2 to 3 hours, but more if you can.
My favorite part is the rainforest. It's a four-story indoor forest where you slowly walk up a ramp to the top. As you walk further and further up the path, you learn more about the different types of rainforests from around the world.
You will also see some of the most popular smaller animals in each one. There are also butterflies flying around in the open as you walk around. It's a really cool experience. 
You can also step inside an earthquake simulator. If you've never been in one and want to feel what it's like, this is the place to do it. After the simulator you can learn more about earthquakes, why they happen, and the areas that are prone to have them.

Make sure to also stop by and see the rare white alligator. His name is Claude.

I recommend picking up "skip the line" tickets in advance. This will allow you to get inside as soon as you arrive and not have to wait in line. Pick up your skip the line tickets here.

Find additional tips for visiting and more pictures on what you will see.

Full List of Our 25 Top Attractions

In addition to our top attractions mentioned above, you will find several other great places to visit during your San Francisco vacation. This list includes those above, but also other great places to see such as Golden Gate Park, Lombard Street, and the Presidio.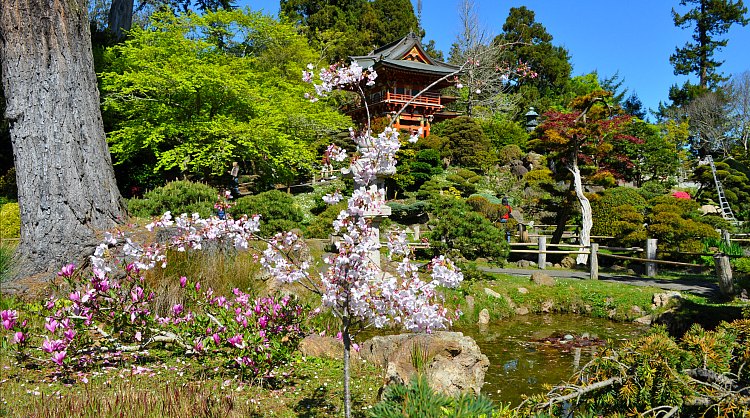 For each one, you will find out more about it, some tips to visit, and (if available) a few ways to save on your visit.
Read on for additional details on our top attractions.
Top Museums

If you love museums, you will be pleased to find several world class museums during your San Francisco vacation. I mentioned the California Academy of Sciences above and it's our most popular.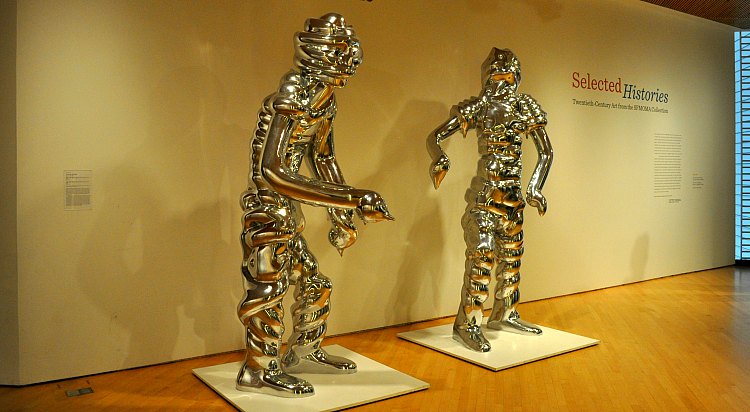 Other top picks for first time visitors to San Francisco include the SF Museum of Modern Art, the de Young, the Legion of Honor and the SF Asian Art Museum.
Some of the most famous picks with a very targeted collection include the Cartoon Art Museum, the Museum of African Diaspora and the Contemporary Jewish Museum.
Find a list of our 20 top museums to decide which ones you want to visit.
Museum Exhibits

You will also find some amazing temporary exhibits on display in San Francisco throughout the year. These exhibits come from all over the world and include everything from the best of Monet to treasures from all around southeast Asia.
I've created a calendar so you can easily find what's on display during your San Francisco vacation.
Wine Tasting in SF

You have a few options if you want to do some wine tasting on your San Francisco vacation. You will find several tasting rooms right in SF. They offer local wines with a wide variety of options.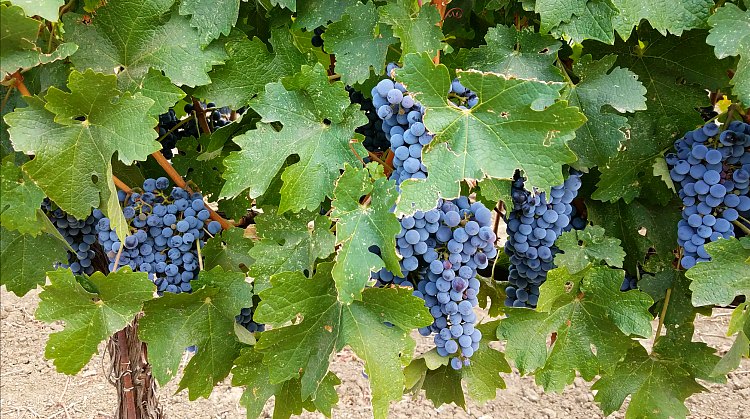 If you want to have the real wine country tasting experience, you can also easily head up to one of Northern California's wine regions. They are located within an hour or two of the city and you can get to the regions in Sonoma County and Napa Valley. 
Napa is the most popular wine area as the name is well-known around the world. There are more than 300 wineries here to choose from and it's best to go on a tour during your first visit. This way you can also sample as much as you want, not have to drive, and just relax and enjoy everything the area has to offer you.
Here are a few of the most popular tours to wine country from San Francisco.

SF Bay Cruises

Most visitors on their first San Francisco vacation also enjoy a cruise around the SF Bay. You will find several options from the popular 60-minute cruises to the high-speed RocketBoat adventure.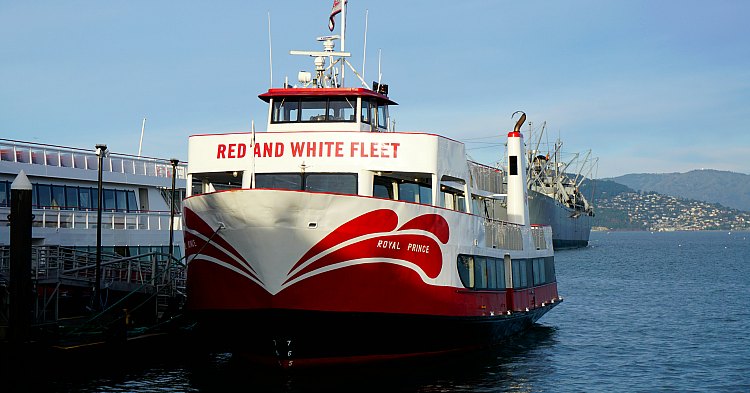 The majority of the cruises leave from around Fisherman's Wharf. Many of the dinner and dancing cruises as well as holiday cruises leave from other locations along the waterfront. Make sure to double check your tickets to ensure you arrive at the right pier for departure.
Here are some of the most popular cruises.
Upcoming Events

There are dozens of special events each month here. These include popular picks such as the Bay to Breakers run and Fleet Week. Fourth of July and New Year's Eve are two of our most popular holidays with so many fun things to do. 
Make sure to check out the best events for the month of your San Francisco vacation.
Broadway Shows & Other Theatre Productions

There are three theaters in the city that offers Broadway shows throughout the year. Both the Orpheum and the Golden Gate are home to about half a dozen shows each season. The Curran has about one to two Broadway shows a year. 
They include award-winning shows such as Hamilton, Wicked and The Lion King. Other top shows include Harry Potter and the Cursed Child, Come From Away, and Dear Evan Hansen. 
In addition to our theaters with Broadway shows, you will find more than a dozen other venues offering wonderful performances throughout the year. You will find both newly written shows as well as those performed all over the U.S. such as classics like A Christmas Carol. 

Here are some of our upcoming shows.

shows.
Find a full calendar of upcoming theater performances at all top theaters in SF.

Top Districts to Visit

I've mentioned some of the top districts above including Fisherman's Wharf and Union Square. Several others that I think you will enjoy include Chinatown, North Beach and the Haight-Ashbury.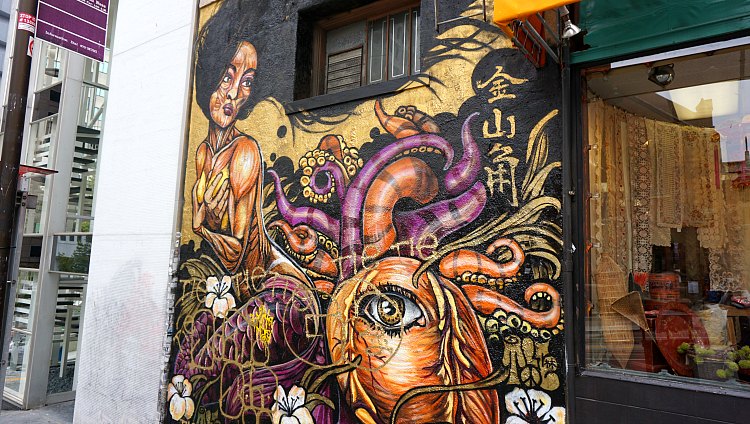 Colorful street art in the Chinatown district
Chinatown is one of the most visited neighborhoods and it's a great place to check out this city inside a city. Here you will find shops with inexpensive items and restaurants with tasty dim sum. It's also home to three temples that are open to the public for visits.
North Beach is another great district to visit on your San Francisco vacation. Also known as Little Italy, you will find amazing Italian restaurants, shopping, and other fun things to do. It's home to some of our best comedy clubs and where you will find the stunning Coit Tower. There are also some lovely historic churches here and plenty of places to sample homemade sweet treats.
The Haight-Asbury District is famous for its role in the counterculture of the 1960s. It was home to the 1967 Summer of Love as well as several famous artists during that time such as The Grateful Dead, Janet Joplin, and Jimi Hendrix. You can head out on a walking tour to learn more.

Read more about my 10 favorite districts to visit in SF.

Day Trips from SF

If you have the time, make sure to head out on a day trip while on your San Francisco vacation. You will find dozens of fun places to visit within a few hours of the SF Bay.
Muir Woods is a VERY popular spot for those looking to see some of the tallest trees in the world, the Coastal Redwoods. It's about an hour north of SF and is an easy journey. You can head out on a tour or rent a car to go on your own. 
I recommend a guided tour as parking is very limited and you must have a reservation in order to visit. Here are some of the best Muir Woods tours.

Yosemite is another popular day trip from San Francisco. On their highlights tours, you will get a ride to this national park, information all about it, and some time to explore on your own. This is a full day trip and each one takes about 14 to 15 hours or more. It can be exhausting but is a great way to get a peek at this national gem.

Find additional day trip ideas from SF. 
Find additional redwoods near SF.
First Trip to San Francisco: Where to Stay

One of your most important decisions for your San Francisco vacation will be where should you stay. Most of the hotels are in two districts: Fisherman's Wharf and Union Square. 
Which one will work best for you? Use my guide to help you decide.
You will also find hotels in districts all around town. The concentration isn't as high, but you will find some great places to stay in the Marina, Japantown, and the South of Market district.

You will also find quite a few options for all budgets from luxury hotels to youth hostels. 

Find my recommendations by price and district to ensure you pick the perfect hotels for your first trip to San Francisco.

Comments? Questions? Suggestions?
I would love for you to join me in my private Facebook group! 
It's a great place to interact with me and others who know the area well.
You can ask questions, get advice for your upcoming stay, and then share your photos and advice with others when you return home. It's a great community and the fastest way to get answers to those nagging questions about your visit!