10 Best Family-Friendly Hotels in San Francisco

by Jill Loeffler  •

Published: June 8, 2023
The best family-friendly hotels in San Francisco offer an experience that you and your kids will never forget. Top amenities include family suites, swimming pools, and free breakfast. Some also offer toys, books, games, and children's TV networks.
My list offers a variety of options all around SF, including those in Fisherman's Wharf, Union Square, and downtown.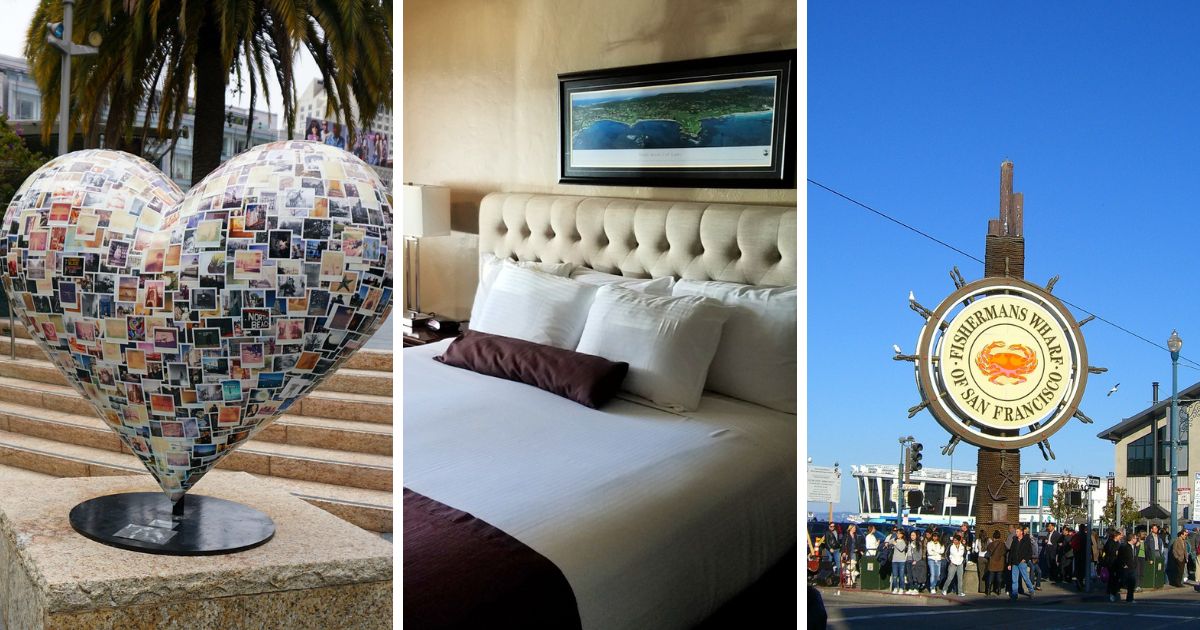 Disclaimer: I receive a small commission from some of the links on this page.

Family-Friendly Hotels San Francisco in Fisherman's Wharf
When I think about the best family-friendly hotels, I immediately think about the options around Fisherman's Wharf. This area is right along the waterfront, and many of these San Francisco hotels cater to families.
Hotels in this area are usually modern and three to four stories high. Many have pools and games and are near some great kids' playgrounds.
1. Hotel Riu, One of the Best Family Hotels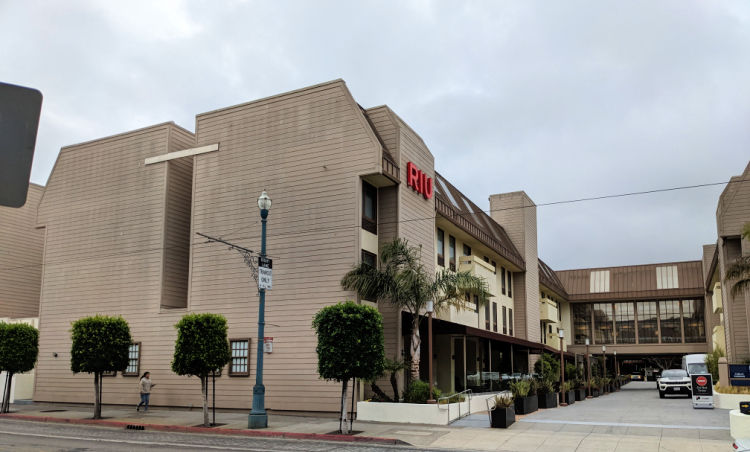 Hotel Riu should be high on your list if you are looking for San Francisco hotels suitable for families. This beautifully presented hotel features a choice of superbly decorated and comfortable family rooms that are a perfect launchpad for exploring San Francisco.
This is one of the best family hotels that offers a lovely heated outdoor swimming pool, a fully equipped gym that guests may use, and conference facilities for business users. Free Wi-Fi is available throughout its 500 rooms.
For dining, there is an American buffet-style breakfast, a Grab-and-Go shop, and a relaxing and welcoming bar with snack food.
What makes this hotel particularly attractive is the location, close to the waterfront and the iconic Pier 39, where the best restaurants are to be found. A family could not be better placed to enjoy the many world-famous sights and landmarks of San Francisco.
Find out more about staying at this popular San Francisco hotel.
>> More great hotels with pools in SF
2. Hotel Caza
Among the best kid-friendly hotels in San Francisco is Hotel Caza. Located right in Fisherman's Wharf - one of the most desirable locations in the city - the hotel is ideal for keeping children occupied.
While parents work out in the gym or lounge by the heated outdoor swimming pool with a drink from the hotel's Cazbar, their children can enjoy the games room, which features a wealth of fun activities such as pool, foosball, Jenga, and many more.
Guests at Hotel Cava can enjoy discounts at some local eateries and attractions.
Another family-friendly amenity is the complimentary use of 'Caza Bikes' for up to four hours, an excellent way for a family to explore this lively and historic part of San Francisco while taking in all of the sights and sounds.
Find out more about the Hotel Casa, including recent guest reviews and current room rates.
3. Hotel Zephyr
Hotel Zephyr occupies a fabulous spot in the heart of San Francisco Fisherman's Wharf and is one of the best family hotels in San Francisco for the variety of fun and practical amenities it offers.
Unrivaled waterfront views from some of the rooms and easy access to the Pier 39 attractions make this both a relaxing and exciting place to stay, in addition to the comfortable, superbly equipped rooms.
The outdoor and indoor play areas mean plenty of fun for the whole family. Outdoors, guests can enjoy fire pits, shuffleboard, Connect 4, and more. Indoors in the games room, you'll find pool tables, ping pong, a photo booth, and other pursuits.
The Zephyr Walk takes guests to some of the finest restaurants and fast food outlets, shops, and more, and guests from the Zephyr need only show their room keys for discounts at all participating outlets.
Get more details about staying at the Hotel Zephyr in San Francisco.
Additional Things to Do Around San Francisco Fisherman's Wharf
4. Argonaut Hotel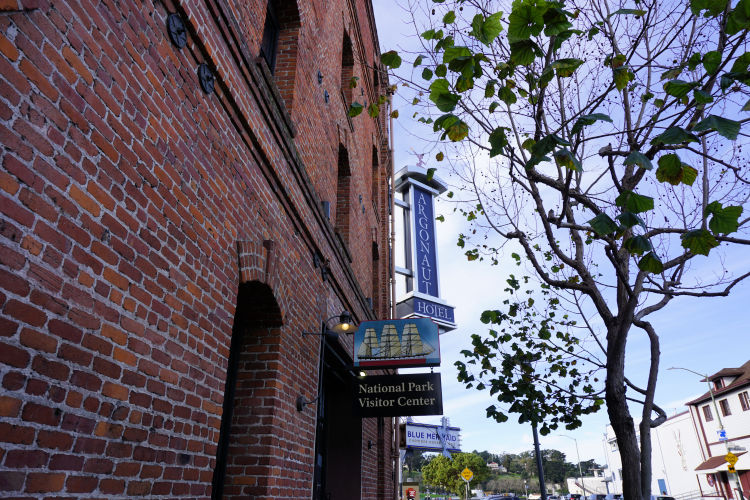 The striking brick building occupied by the Argonaut Hotel is a San Francisco landmark that dates back to 1907, when it was built as a warehouse. Now it is home to a selection of beautifully furnished rooms with tons of amenities.
A daily Guest Amenities Fee of just $31 grants guests a wide range of additional services, including scavenger hunts that will delight the children, board games around the fireplace, and XBox One consoles as available.
You'll also get access to the Maritime National Historical Park, which is next door to the hotel, a complimentary one-hour bike rental, and special offers at Ben & Jerry's ice cream shop, Subpar Minigolf, and other San Francisco Fisherman's Wharf attractions.
For some, a hotel is not really family-friendly unless it welcomes Fido, too. Luckily, this hotel allows furry family members and offers them VIP treats and accessories as well.
Read recent guest reviews and find out more about what it's like to stay here.
5. Hotel Zoe San Francisco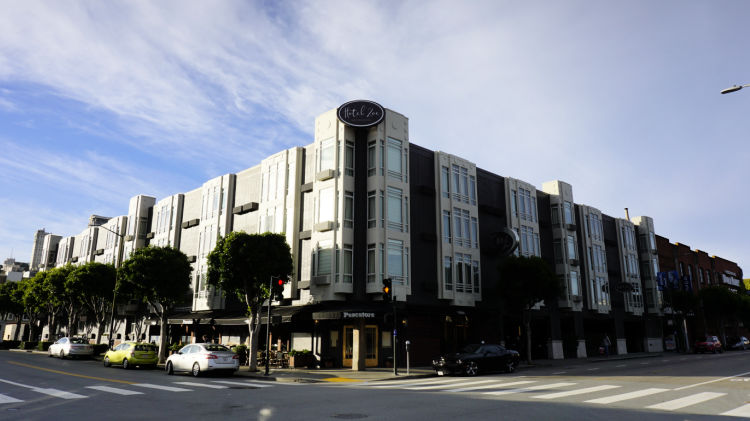 The Fisherman's Wharf location with comfortable and welcoming rooms makes Hotel Zoe a popular choice for a family vacation in San Francisco.
With the kids, you can take in world-famous landmarks such as the Golden Gate Bridge or ride the famous San Francisco cable cars within a short walk. Guests can also rent bikes from the hotel, a great way to explore this wonderful region.
This San Francisco family-friendly hotel offers an array of facilities for kids, including a wide choice of TV networks, books, DVDs, and music to keep them occupied.
You can dine at the highly recommended restaurant onsite, Pescatore Trattoria, for fresh and authentic Italian cuisine, or walk over to Pier 39 for some of the city's most fantastic seafood restaurants.
More details about staying at Hotel Zoe.
6. Kimpton Alton Hotel San Francisco
Close to the iconic and historic Pier 39, Kimpton Alton Hotel is a great choice for a family vacation and provides impressive and comfortable rooms and suites.
The location couldn't be better for exploring the waterfront and the rest of the vibrant and exciting city of San Francisco. Famous landmarks such as the Golden Gate Bridge and Golden Gate Park are within easy reach.
One of the hotel's unique touches is a Victrola record player in each room with a vinyl library on site! Guests can also make use of retro board games on request.
A hosted social hour each evening allows guests to mingle with a drink, and the fine dining experience at the Abaca Restaurant and Bar is not to be missed.
An added treat for the kids is a local scavenger hunt organized by the hotel, which is a lot of fun.
Find recent guest reviews and other details about staying at the Kimpton Alton Hotel.
Union Square, Downtown San Francisco, & Other Kid-Friendly Hotels Around SF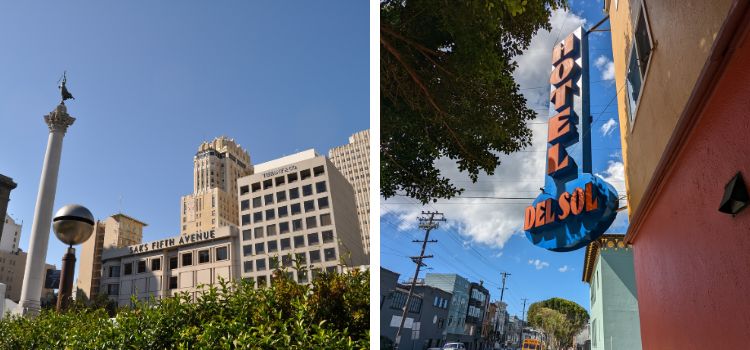 The best family hotels in San Francisco around downtown and Union Square offer a wonderful experience for both leisure and business travelers. While you won't find as many kids' amenities in these hotels, you will still find some great suites, connecting rooms, pools, and more options. They are also in a nice, central location.
7. St. Regis
Downtown San Francisco is a thriving collection of great shops, fine restaurants, lively bars, and excellent family-friendly hotels like the St. Regis, a luxury 5-star hotel famed for its signature service.
You may not think of a city-center hotel in the South of Market District as a family destination. Still, with family suites that are as good as it gets, this hotel is excellent for a relaxing and luxurious vacation with the kids.
The little ones will feel so special and pampered in their kid-sized bathrobes and slippers. They'll also have access to a children's book cart for bedtime reading.
Families that enjoy cultural experiences will love that the St. Regis doubles as a gallery showcasing works from local artists of repute.
Adults can enjoy a choice of drinks at the St. Regis Bar, where you can also take time out for a relaxed fine dining experience.
Find out more about the upscale St. Regis.
8. Hotel Nikko San Francisco
Hotel Nikko could not be better placed if you are looking for family suites in downtown San Francisco.
Occupying a prime spot in Union Square - the shopping and theater center of the city - this beautiful luxury hotel takes inspiration from Japanese living for its superbly finished rooms, resulting in unrivaled comfort and unique style.
A choice of extensive suites and fine rooms means families are well-accommodated at Hotel Nikko. Some suites are dog-friendly, so your pet can also enjoy the luxury life, along with the only rooftop pet terrace in the city!
The hotel has a beautiful atrium-style indoor pool with a sunny deck that is comfortable for families to relax and have fun.
Within easy reach of all the main landmarks and attractions in San Francisco, Hotel Nikko also features the on-site restaurant ANZU, where you can enjoy authentic Japanese cuisine, local seafood, or a mixture of both.
Get additional details about staying at the Hotel Nikko near Union Square.
9. Hotel del Sol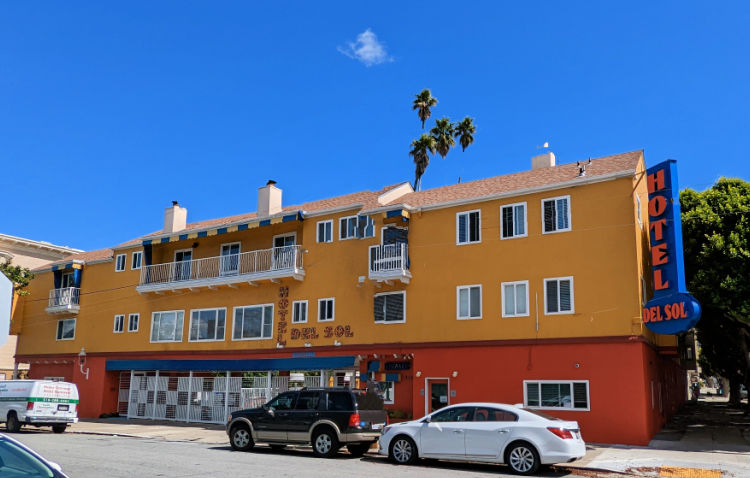 The bright and cheery colors that adorn the rooms and interior of Hotel del Sol make it attractive for families with children. Located in the Marina District, this is a friendly and welcoming San Francisco hotel from the moment you enter.
The 3-star accommodation is comfortable and more than adequate, with air conditioning and other amenities within each room. Hotel del Sol is the perfect choice for families on a budget, as prices are very reasonable for San Francisco.
The heated outdoor pool is a delight for both young and old, and is the centerpiece of this "California beach house," where palm trees, hammocks, and beach balls grace the courtyard.
While there is no restaurant on site, they offer complimentary breakfast boxes and a shop for snacks. A nice touch is the afternoon milk and freshly made cookies in the lobby, which adds to the community flavor of this excellent boutique hotel.
You can browse the movie library to relax in your room with the kids. There is on-site parking and pets are also welcome here.
Discover recent guest reviews and more details about staying at the Hotel del Sol.
10. San Francisco Marriott Marquis
In a prime spot in the art-filled SOMA District, the Marriott Marquis is among the best family-friendly hotels in downtown San Francisco. It's just one block away from the Yerba Buena Ice Skating and Bowling Center and the Children's Creativity Museum.
The suites, in particular, exude luxury and comfort, making them the ideal choice for families.
They have all the facilities you expect from a top-level Marriott hotel, in addition to the extra living space where you and the kids can sprawl out to watch movies and play games. The hotel is also pet-friendly, allowing one small pet per room.
This hotel offers four different dining options, from the more casual options where you can get your complimentary breakfast or purchase on-the-go snacks to the stunning View Lounge that boasts unrivaled views across the city.
This luxurious hotel is hard to beat for its spacious suites and easy access to the very best of downtown San Francisco.
Find recent reviews and other details about the Marriott Marquis.
Additional Family-Friendly Ideas for Your Stay in San Francisco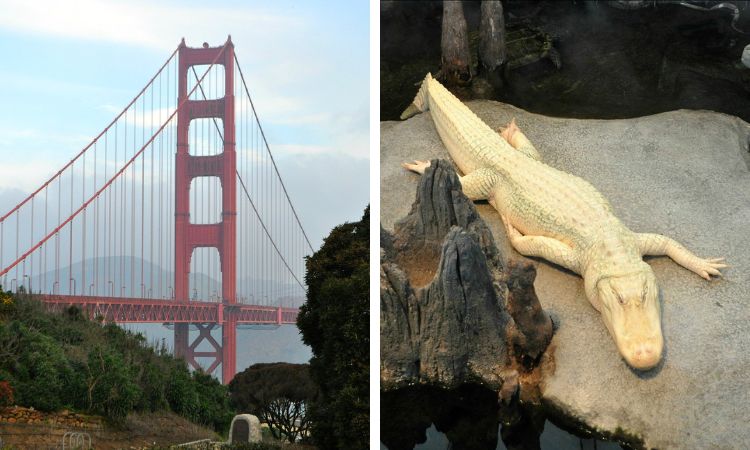 In addition to these great family-friendly hotels in San Francisco, you will find lots of fun things to do with your family around San Francisco. Here are some additional ideas.
Exploratorium in Golden Gate Park San Francisco
The Exploratorium in San Francisco is a hands-on science museum with so many fun exhibits for kids of all ages. They will learn how light works, take a look inside a human cell and find out more about SF's interesting weather patterns.
>> Find out more about visiting
California Academy of Sciences
Another top kids' museum is the California Academy of Sciences. It's home to four museums in one with a planetarium, natural history museum, aquarium, and four-story rainforest.
Other fun things to do here include its living roof, saying hi to Claude, the rare white alligator, and feeling what it's like to be in an earthquake.
>> Find out more about visiting
>> Find skip the line tickets for your visit
Free Things to Do with Kids in San Francisco
You will also find some great free things to do with your kids during your visit. They range from exploring the Golden Gate Bridge to fun playgrounds all around SF.
>> Discover a list of my favorite free things to do with kids
More Things to Do with Kids in San Francisco
In addition to the two museums above, you will find dozens of other fun things to do with kids all around San Francisco. They include everything from hiking to the 7D Experience on Pier 39.
>> Read more about other fun things to do with kids in SF
Comments? Questions? Suggestions?
I would love for you to join me in my private Facebook group! 
It's a great place to interact with me and others who know the area well.
You can ask questions, get advice for your upcoming stay, and then share your photos and advice with others when you return home. It's a great community and the fastest way to get answers to those nagging questions about your visit!