San Francisco Weather in November: What to Pack, What to Wear & Fun Activities this Month
San Francisco weather in November is mild and cool. It's the official start to our rainy season.

The beginning of the month is mostly dry with slightly warmer than average highs. The temperatures cool down and the rain begins as you head into the third week or around Thanksgiving time.
To help you prepare for your visit in November, read on for tips on what to pack and average temps for the month. You will also find some ideas on how to save money and a few of my favorite activities this month.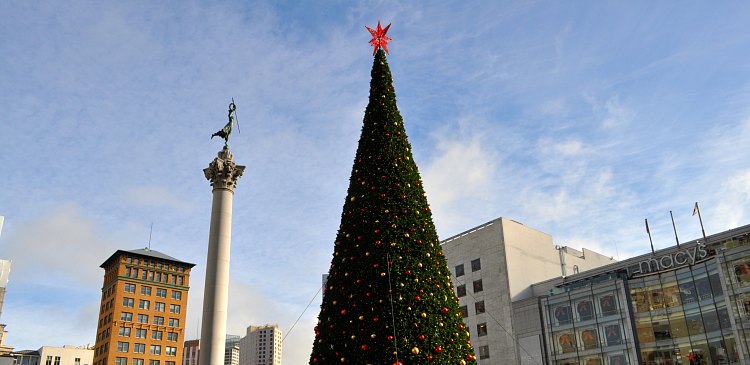 The San Francisco weather in November offers cool, but mild days. They often start with temps in the mid-50s. It warms up during the day to the lower to mid-60s in the afternoon. Once the sun goes down, it cools off again to the mid to lower 50s.
It does start to rain this time of year, but the rain usually starts in the middle of the month. Most days, the rain is light so it's still easy to explore SF during one of our rainy days.
Even though it's cool here, it's much warmer than most of the rest of the US. This makes it a good time to visit and be outside.
Here are a few more details about San Francisco weather in November.
Average High in November: 63° F/17° C
Average Low in November: 50° F/10° C
Average Monthly Rainfall: 3.2 inches
Record High: 86° F/ 30° C (11/01/1966)
Record Low: 40° F/4° C (11/19/1944)
Disclaimer: I receive a small commission from some of the links on this page.

What to Wear for the San Francisco Weather in November

To make sure you are prepared for the San Francisco weather in November, bring along warm clothing that you can layer. During this time of year, you should pack the following:
Medium-weight jacket (preferably with a hood in case it rains)
Medium-weight sweaters
Lightweight long sleeve shirts or sweaters for layering
Jeans or casual pants
Closed toe shoes that are comfortable for walking
Light scarf for the evenings
It's too cool this time of year for shorts or short skirts. Longer skirts are fine, but might be too cool in the evening.
I often wear a light-weight long-sleeved shirt with a medium jacket during the day. I typically wear the same at night and add a light scarf. I don't typically wear gloves or other cold weather items as I get too warm during this time of the year with them on.
Since we get up to 8 inches of rain in November, I would also bring along a few items for rainy weather. You can also check the forecast before you arrive to see if you need them, but I would bring an umbrella (that works well with wind -- just in case you get caught in a gust or wind tunnel) and/or a medium weight jacket with a hood.
I don't often carry an umbrella with me as the rain is typically light. I prefer a jacket with a hood as it allows me to quickly move around on the sidewalks and grab the bus when needed. This is a personal preference though, so bring an umbrella if you prefer this to a jacket with a hood.
>> More about what to pack for your stay
5 Fun Things to Do in San Francisco in November

1. Thanksgiving Day activities: You will find plenty of fun things to do on Thanksgiving Day and all weekend long. Most tours run regular schedules this holiday. Most top attractions are closed on Thanksgiving Day (except for our free attractions that are always open), but all run regular schedules throughout the weekend. Read my insider's guide for more tips on what to see and do this holiday.
2. Theater performances: Every November, there are dozens of theater performances on stages all around town. There are usually at least two to three large Broadway shows this month. You can also enjoy a smaller, local or off-Broadway show at one of our smaller theaters. Find all of the shows on the theater calendar.
3. Tree lighting ceremonies & other holiday events: In November, many local hotels and attractions begin to light up for the holidays. Some of the big displays are at Pier 39, Union Square, and along Market Street. Find details for this year's tree lighting ceremonies and holiday events.
4. Golden State Warriors games: Just over the bay, you will find the arena where the Golden State Warriors play. They play at the Chase Center in Mission Bay and it's easy to get there by public transit. This month, they typically have just over a half a dozen games at home. Find their November schedule here.
5. Santa in SF: Santa is planning several stops in San Francisco, so don't miss your chance to see him. Every year, he stops at places such as Pier 39, the Zoo, Macy's in Union Square and several others. Find a list of his stops this year.
More Fun Activities for November

>> Top indoor activities for rainy days
Getting Around SF on Public Transit

With the cool temps from our San Francisco weather in November, it is easy to get around from place to place on foot. However, if you catch SF on a rainy day, you will find our public transit system will get you to where you want to go with ease.
Buses: Our bus system offers you the chance to get all around town. Most start around 6am and run until almost midnight. For the most popular routes, you will also find some "owl" buses that run all night long. More details here.
Cable Cars: The cable cars are a fun way to travel. We have three lines still in operation. The two main lines run between Fisherman's Wharf and Union Square. They stop in places such as Chinatown, Nob Hill and North Beach. Find details on taking these here.
Light Rail Trains: The light rail trains will get you from downtown SF to places on the western side of town. They are faster than the buses with fewer stops. They are a great choice if you plan to visit the Castro, Haight Ashbury, Golden Gate Park, or the Sunset.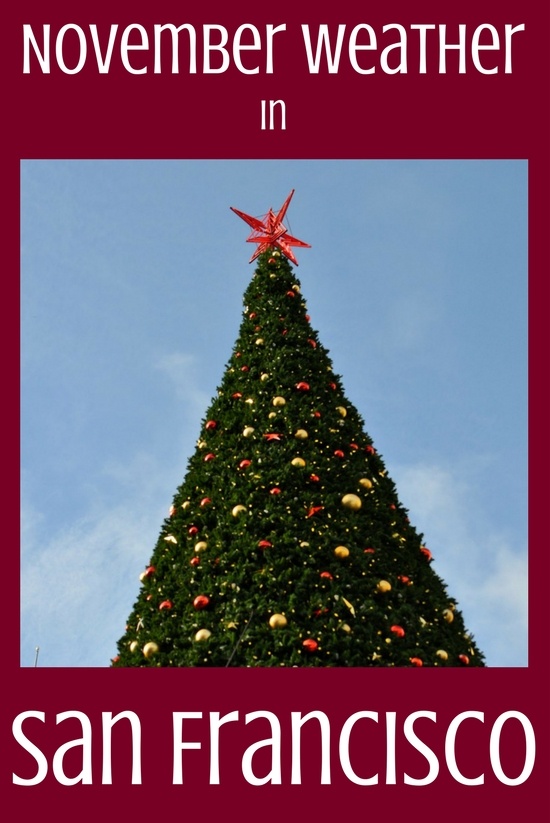 Comments? Questions? Suggestions?
I would love for you to join me in my private Facebook group! 
It's a great place to interact with me and others who know the area well.
You can ask questions, get advice for your upcoming stay, and then share your photos and advice with others when you return home. It's a great community and the fastest way to get answers to those nagging questions about your visit!