Golden State Warriors Tickets 2019
Schedule & Tips to Find the Best Seats
The Golden State Warriors NBA team is back in action this season in the Oracle Arena. The 2017/2018 NBA Champs start their preseason in September and regular season games in October. Here you will find information on tickets, their home schedule in Oakland, and tips to attend a game.
It's easy to get to a game from San Francisco, or from anywhere around the Bay Area. If you happen to be in the area during basketball season, then I highly recommend heading over for a game!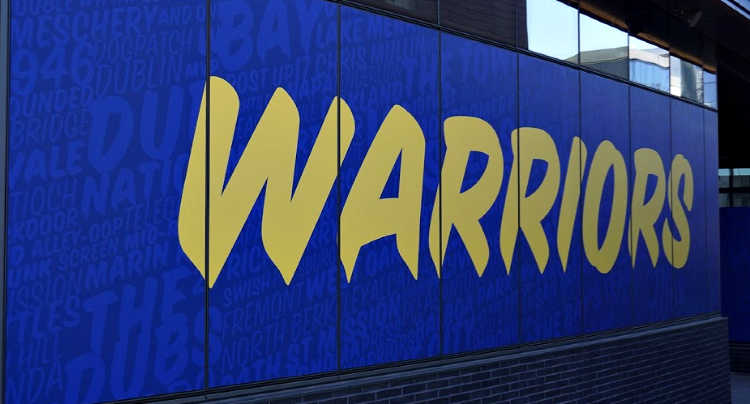 © Eric Broder Van Dyke | Dreamstime.com - Golden State Warriors Player Stephen Curry turns
Disclaimer: I receive a small commission from some of the links on this page.
2019 Golden State Warriors Home Games
Post Season Play
Where to Get Golden State Warriors Tickets
Ticketmaster.com
The first place to look for tickets is on Ticketmaster. They are the official retailer for Golden State Warriors tickets. If you are buying way in advance, this is where you want to look.
Click here to find tickets to Warriors games on Ticketmaster.
TicketLiquidator.com
If the games are sold out or you want better seats than what's available on Ticketmaster, then the next place to look for Golden State Warriors tickets is on TicketLiquidator.
They are a ticket reseller that offers amazing seats to the game. Keep in mind, though, that seeing these NBA Champions up close can be pricey.
Check out the selection of tickets on TicketLiquidator.com.
For both options, you can check the seating map below to get an idea of where your seats are located.
Oracle Arena Seating Map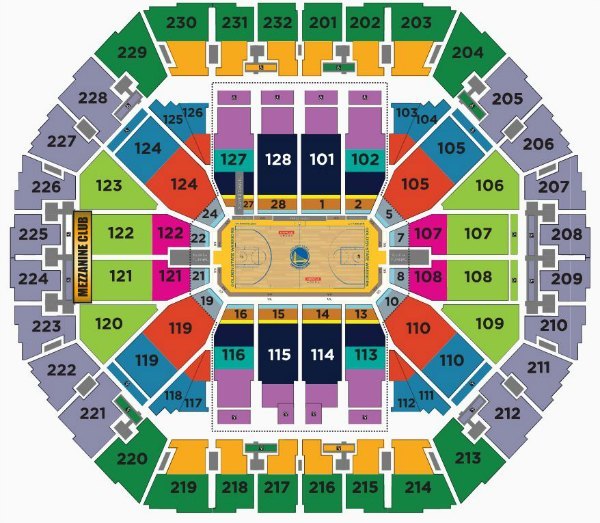 *Courtesy of NBA.com
Best Hotels Near Oracle Arena
If you plan to stay at a hotel in the area either before or after the game, you will find several options that are easy to get to from the arena.
These three within walking distance are just average quality, but if you need to be really close, these are your best bets.
La Quinta Inn Oakland Airport Coliseum: 8465 Enterprise Way, 2.5 star hotel with basic amenities


Quality Inn Oakland: 8471 Enterprise Way, 2 star hotel


Comfort Inn & Suites Oakland Airport: 8452 Edes Avenue, 2.5 stars
Alternatively, since the Oracle Arena is right on the BART line, it's easy to get to downtown Oakland or downtown San Francisco in a matter of minutes. This would be my recommendation if you want to go a little more upscale and enjoy great places to eat and hang out either before or after the game.
Click the links below to find the best places to stay in both locations on TripAdvisor.com.
Tips to Get to the Games
The best way to get to the game is to take public transportation. BART (the Bay Area's metro system) has a station right across the street from the Oracle Arena, making it an easy walk from there.
The following three train lines will get you to the Oakland Coliseum/Oracle Arena station.
Fremont/Richmond Line: This one runs north - south from Richmond to Fremont, with Oakland right in between. It's great for those coming from East Bay cities like Berkeley, Oakland, or Fremont.


Daly City/Fremont & Daly City/Dublin Pleasanton: Both of these trains run from San Francisco across the bay to Oakland. You'll hop on one of these if you are coming from SF or over from SFO. It takes about 20 to 25 minutes to get from the nearest SF stop (Embarcadero) to the Oakland Coliseum stop for the game.
Driving & Parking
Driving is also an option. Parking is available on site, but it is costly. I don't recommend driving, as many games coincide with rush hour in the area and it will take you a long time to get to the stadium on the congested freeways.
Brief Golden State Warriors History
The Bay Area's beloved NBA team was first established in Philadelphia in 1946, then relocated and became the San Francisco Warriors in 1962. Later the name changed to Golden State, suggesting that the team represented all of California (they had been playing home games in SF, Daly City, Oakland, San Jose, and even San Diego).
In 1972, the Oracle Arena became the team's exclusive home court and remains so today. Now the popular Warriors are affectionately known as the "Dubs."
NBA Championships
For the last four consecutive years, the Warriors have made it to the NBA Finals against the same team, the Cleveland Cavaliers, winning in 2015, losing in 2016, and winning a second title in three years in 2017. They then won their third title in four years for the 2017/2018 season. In total, the franchise has reached a total of ten NBA Finals and won six championships: 1947, 1956, 1975, 2015, 2017, and 2018.
Other Awards
The Warriors hold the NBA record for best regular season with 73-9 wins. In recent years, the team has enjoyed the on-court leadership of stars Steph Curry, Klay Thompson, Draymond Green, and now Kevin Durant, among others. Curry is one of the few NBA players in history to win back-to-back MVP honors.
Other Warriors Hall of Famers include Wilt Chamberlain, Rick Barry, and Nate Thurmond.
More Bay Area Sports Teams
In addition to Golden State Warriors games, you can easily attend other professional sporting events in the Bay Area year-round.
Oakland A's: The Oakland A's baseball team plays next door to the Oracle Arena from April to September. They often have 10 to 12 games a month at home. Click here for details on attending one of their games.
Oakland Raiders: The Oakland Raiders play in the Oakland Coliseum. This NFL team plays one to two home games each month between August and January. Click here for details.
SF Giants: The San Francisco Giants baseball team plays all of their home games at Oracle Park (formerly AT&T Park) in SF--about a dozen each month between April and September. Find the full schedule for this year, plus more about this popular local team.
SF 49ers: The SF 49ers are the other Bay Area football team. They play from August to January at Levi's Stadium in Santa Clara. Click here to learn more about them and tips to attend a game.
All Bay Area Sports: In addition to the teams mentioned above, you will find many other teams and information on sporting events--including hockey, soccer, and popular college teams--on this page. Click here to learn more.
More Fun Things to Do in the Bay Area