San Francisco Events in July 2021: Fourth of July, Festivals, & More

by Jill Loeffler  •

Updated: July 9, 2021
Celebrate summer with these San Francisco events in July 2021. You can enjoy sporting events, festivals, free museum days, and so much more. The city has also confirmed that we will also have the large Fourth of July waterfront celebration and fireworks this year! 
You will also find a handful of concerts and comedy shows. I've also included some of the top cruises, city tours, and day trips for you to explore even more! 
Disclaimer: I receive a small commission from some of the links on this page.

Sporting Events

SF Giants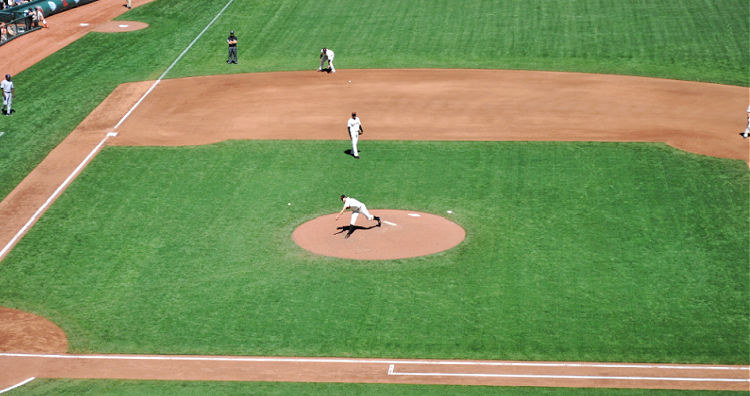 The San Francisco Giants taking the field at Oracle Park.
Dates: 7/5 - 7/7, 7/9 - 7/11, 7/23 - 7/25, 7/27 - 7/29, & 7/30 - 7/31
Location: Oracle Park
You will find fourteen SF Giants home games in July 2021. Watch them take on the St. Louis Cardinals, Washington Nationals, and the Los Angeles Dodgers.

Considered one of the best baseball parks in the US, Oracle Park is a fun place to watch the SF Giants. They have a tasty selection of treats, fun activities for kids of all ages, some of our best local beers on tap, and views of the SF Bay from most seats in the park. Don't miss out on these popular San Francisco events in July.

You will find Oracle Park in the South of Market (SoMa) District.
Click the link below to learn more about their current regulations to attend a game, their full schedule, and other tips to see a game at Oracle Park.
>> Discover the full 2021 schedule for the SF Giants

Oakland A's Baseball

Dates: 7/1, 7/2 - 7/4, 7/16 - 7/18, and 7/19 - 7/20
You can also head over to Oakland to catch a game with the Oakland A's. If you love the American League, this is your chance to catch a game. They play nine home games this month.
The A's take on the Texas Rangers, Boston Red Sox, Cleveland Indians, and Los Angeles Angels. 
>> July schedule of games for the Oakland A's

Museums: Free Days & Exhibits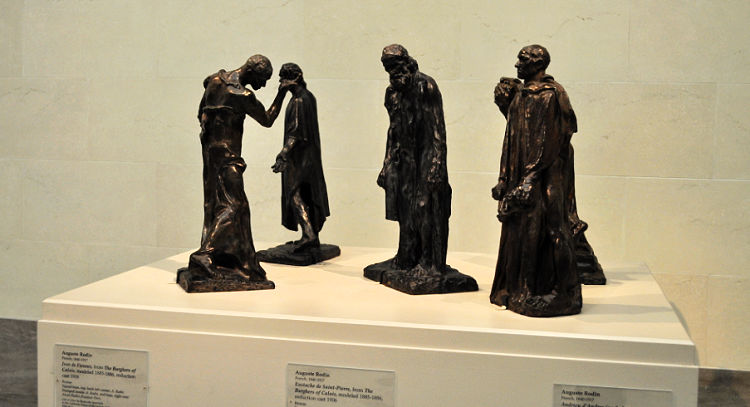 Statues on display at the Legion of Honor in San Francisco.
Free Museum Admission Days: Once a month, several SF museums offer free admission to their permanent collections. Many of these free admission days are offered toward the beginning of the month. Participating museums include the Conservatory of Flowers, the Contemporary Jewish Museum, and the Asian Art Museum. It's one of the most popular San Francisco events in July and it's a fun way to see these museums at no cost to you! Find the full schedule of free admission days for July.
Traveling Museum Exhibits: You will find several traveling exhibits this month at some of our top museums. My top picks including Last Supper in Pompeii at the Legion of Honor; To Teach and Inspire at the de Young Museum of Fine Art; and Close to Home at the SF Museum of Modern Art. Find out more about SF's museums and their current exhibits.
Nightlife at the California Academy of Sciences: This 21+ event runs every Thursday night in July. It's a fun, themed, adult party where you can mingle with other science lovers and explore the museum's top exhibits with fewer people around. It's a fun way to learn and see the museum in a different light. Find more details and tickets for this event. 
Fourth of July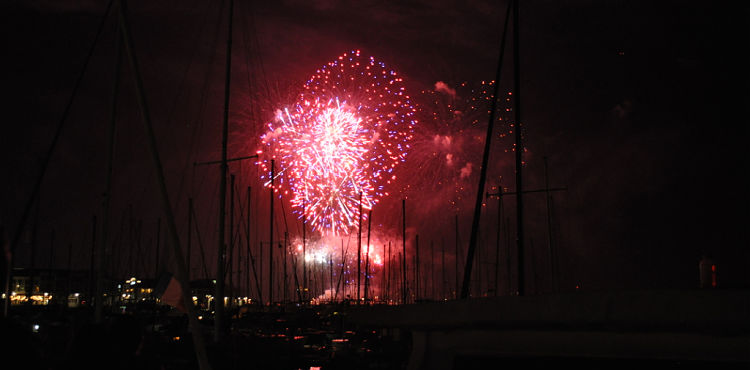 Fireworks over Pier 39 and the San Francisco Bay on Fourth of July!
Date: 7/4 
Celebrate Independence Day 2021 in San Francisco! It's a fun time to head out on a cruise, take a walking tour around the city, or catch some baseball.
The city has confirmed that we will also have our annual fireworks display and waterfront festival. The fireworks typically start at dark (usually around 9:30 pm). Waterfront activities during the day will include some live music and other special holiday activities. 
>> Find a list of all the top activities and info on the fireworks show

Hotel Deals Around SF
Visit the hotel sites below for top reviews and discounts on hotel rooms during your stay. You will find plenty of deals through the city as you enjoy all of these San Francisco events in July.

Booking: Find great deals all around San Francisco for your upcoming stay! 

TripAdvisor: What's the #1 hotel in San Francisco? Read reviews & find hotel deals on TripAdvisor!
Live Music & Concerts

The marquis at the Warfield showing the performance for that evening.
San Francisco events in July 2021 feature a handful of concerts. Venues are just starting to open up this month with most of the shows in the later half. Here are a few places where you can see live music this month. 
Feinstein's at the Nikko: This premier nightclub is set inside the Nikko Hotel near Union Square. They feature smaller, more intimate performances. This month, they plan to host Liz Callaway, Natalie Douglas, and Lillias White on stage. 

Warfield: This popular music venue also has a few shows scheduled this month. Jason Isabell and The 400 Unit will be stage during this month. Find out more about attending a show at the Warfield here. 
SF Symphony (7/2, 7/4, 7/9, 7/10, 7/16, 7/17, 7/23, 7/24, 7/30 & 7/31): Spend an evening with the SF Symphony with several performances this month. Top shows in July include Esa-Pekka Salonen Conducts Hayden & Mendelssohn (7/9 & 7/10 + 7/16 & 7/17) and Michael Morgan Conducts the SF Symphony (7/23 & 7/24). Both of these shows are at the Davies Symphony Hall. More shows with the SF Symphony.

>> Find more concerts for July here

Comedy Clubs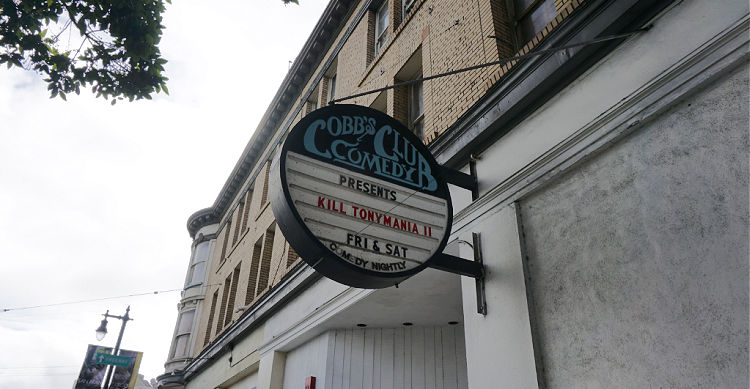 Sign outside Cobb's Comedy Club in North Beach
Dates: Several in July
Laugh the night away at one of SF's premier comedy clubs. Cobb's in North Beach is open. They are known to host the biggest names in stand-up, such as Dana Carvey, Russell Peters, Dave Chapelle, and many more. 

You can also catch local comedians, improv troupes, and musical comedies at those and several other locations all around town.

More: Find a full calendar of shows this month in SF
Festivals, Street Fairs & Other Events in July 2021

Stern Grove (Sundays at 2pm): It is a San Francisco tradition for people to flock to Stern Grove to enjoy a picnic with friends while listening to incredible live outdoor concerts amidst the tranquility of the trees on summer Sunday afternoons. Many well-known groups perform here, and every week the concert is totally free! All shows start at 2pm. Make sure to book your tickets on advance online as these San Francisco events in July are popular and spots fill up quickly. Without a ticket, you will not be allowed to attend. Find out more about this year's event.
Bastille Photo Week SF 2021 (July 11 - July 18): Celebrate Bastille Day with a week of virtual activities. All week long, take pictures of yourself at your favorite French restaurants, stores, and other businesses. Share your experience on their website. There are prizes to be won!  Visit their site for more details.

Up Your Alley Street Fair (Renamed to Folsom Street Market for 2021 - July 25): This event will be a little more conservative this year. It's all about shopping for your favorite gear from local artists, craftspeople, and toy vendors. It's free and will run from 11am to 6pm. If you plan to visit SF just for this event, they recommend you wait until 2022 until they can return to their normal festival and all of its fun activities! See their site for more details.

Yerba Buena Gardens Festival: The Yerba Buena Gardens Festival is an ongoing summer event offering free entertainment every week from now through October. Find a comfy spot on the Yerba Buena Gardens lawn in SoMa and enjoy live outdoor music, dance, and theater performances that feature both well-known and emerging artists. These shows are a great way to get exposed to classical, jazz, and traditional ethnic music and dances. Get the Yerba Buena Gardens Festival details.
Frozen Film Festival (July 14 - 18): The largest SF film festival in July is the Frozen Film Festival. It offers independent film makers, youth, and underserved communities with great talent but few screening opportunities, a place to show their work to a wide audience.
LaborFest SF (7/1 - 7/31): LaborFest is an annual month-long event that discusses and educates the public on the struggles of everyday workers from around the world. It features almost two dozen events including documentary films, discussions, and presentations. You can also join in on their walking tours and annual boat tour. Most of the events are free or request a small donation.
SF Bay Daytime, Sunset & Dinner Cruises in July

The popular 60-minute cruise on the SF Bay.
One of the best San Francisco events in July is our popular cruises. You can head out on the water during the day for the 60-minute bay cruise, the bridge-to-bridge cruise or the high-speed Rocketboat adventure.
As the sun goes down, you will also find a number of popular happy hour, sunset, and dinner cruises. Almost all of them cruise under the Golden Gate Bridge, near Alcatraz, and along the SF Shoreline. You will get some amazing views of the entire SF Bay Area from the boats.
Many of these run daily and it's an experience you will never forget. Here are just a few of the top options. Click the links for more details and ticketing information.

SF Bay Cruise: 60-Minute cruise around the bay with narration

Sunset Sailing Cruise: 1.5 hour cruise that leaves at 7pm in July, includes both indoor and outdoor seating, two drinks and light appetizers with each ticket
Additional SF Tours

Tours to Yosemite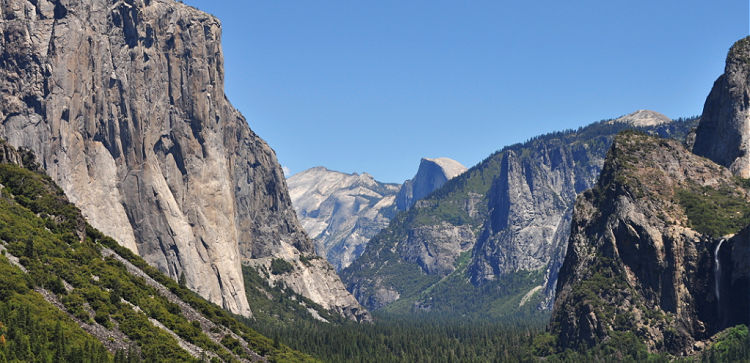 One of the first stops in Yosemite on the one day guided tour with Half Dome in the background.
Another one of the popular San Francisco events in July is our tours to Yosemite. This amazing national park offer views around every corner.
During your tour, your guide and driver will do the heavy lifting to get you to Yosemite which is about 4.5 hours away. Upon arrival, they will drive you to see some of it's top attractions including El Capitan and Half Dome. 
You will then get some time to wonder around and do a little hiking on your own. These highlights tours go fast, but it's a great way to see the natural wonders at this amazingly beautiful park.

You can also select one of the two- or three-day tours. These will give you more time to play and explore the park. The price for the tour also includes lodging or camping equipment.

Here are a few of the top tours.

One-Day Yosemite Tour: Runs every day in July and leaves SF around 7am, 3 hours of free time in Yosemite plus additional time in the park with your guide, 13.5 hour tour

1-Day Yosemite National Park, Giant Sequoias: Runs daily in July, 14 hour tour, 5-6 hours in Yosemite, a 1-hour Sequoia walk

Yosemite Lodge 2-Day National Park Tour from San Francisco: Small group tour with no more than 13 people, stay overnight at the Yosemite Lodge at the Falls, includes one day in Yosemite Valley and the second day in the outlaying area of the park, returns at around 8pm on day two 

More Fun Day Trips from SF

More Travel Tips for July
More Things to Do in San Francisco in July: In addition to these San Francisco events in July, you will find dozens of other fun things to do. Click the link below for further ideas, such as which cruises to take, which walking tours are the best, and which districts to visit this month. Click here for a comprehensive list of things to do this month in SF
What to Wear in July: Discover tips to help you pack on my weather in July page. Here you will find average highs and lows and a little more about what to expect from the weather each day. I've also included tips on how to dress while you are here. What to wear in SF in July
Other SF Bay Area Events
Marin County Fair (7/2 - 7/4): The annual Marin County Fair is happening in 2021, but will look a little different. It will run for just three days around Fourth of July. While the heart of the festival will still focus on art, agriculture and community, it will be much smaller than in previous years.  Parts of the fair will be online. There will also be a drive through food event as well as a few surprises for the Fourth of July.
Festival Napa Valley (Friday, 7/16 - Sunday, 7/25): One of the biggest SF Bay Area events in July 2021 is in Napa. Festival Napa Valley is a 10-day events that features local wineries. All events this year will be outdoors. You can taste wine and enjoy music. You will also find some events online this year.
Gilroy Garlic Festival (July 23 - 25 & July 30 - August 1): One of my absolute favorite SF Bay Area events in July is the annual Gilroy Garlic Festival. If you are a garlic addict like me, this event will not disappoint. This year will be modified this year to help everyone stay safe. They will have socially distanced events and a few will also be online. The Gourmet Alley will host some drive-thru events. There will also be a farm-to-table dinner as well as a golf tournament. 
Napa Town & Country Fair (7/8 - 7/10): Wheels and Squeals is the motto of this year's Napa Town & Country Fair. It's a great place to find the best meat, fruits, vegetables, and wines from local growers and producers. In addition, you will find find plenty of fun activities for the entire family. This year's event runs for three days.
San Francisco Events in July 2022 and Beyond
Other SF & Bay Area Festivals
Breastfest Beer Festival (Cancelled): What better way to spend a Saturday afternoon than drinking beers with friends to raise money for a great cause? At this annual event held in the North Bay town of San Rafael, you can sample unlimited pours of local, domestic, and international brews while enjoying live music. The proceeds help women fighting breast cancer gain access to therapy and treatment.
Renegade Craft Fair (No July Event in 2021): The summer edition of the Renegade Craft Fair at the Fort Mason Center features several hundred hand-selected artists and their unique work, including furniture, jewelry, clothing, posters, and more. This is a great opportunity to get new ideas and purchase the items you need for your summer redecorating projects. 
Union Square Live: It's summertime! And that means free, outdoor, live performances at Union Square in the heart of downtown SF. This festival offers a variety of dance, music, circus, and theater performances every week from now through September. These shows are family-friendly and easy to access. Get the Union Square Festival details and schedule.
Harry Potter and the Cursed Child, Parts I and II at the Curran Theater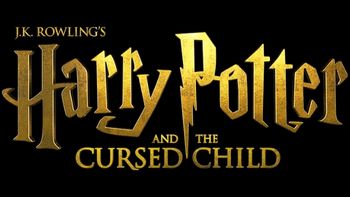 Dates: Postponed
Location: Curran Theater
Tickets: TicketMaster

The top theater show this July in San Francisco is Harry Potter and the Cursed Child. You can see both parts or just one or the other.

It's the story of Potter's son and how he deals with the many challenges in his life. Some are similar to what Potter faced when he was young.

All shows are at the Curran Theater.

Other July Theater Shows
You will also find some other great San Francisco events in July on stage at our other theaters. Here are just a few of the other top shows this month. 
>> Find a full calendar of shows this month
Fillmore Jazz Festival
Dates: No festival in 2021; Returns in 2022
Location: Fillmore Street from Jackson to Eddy
The largest jazz festival on the west coast takes place on the weekend before Fourth of July in San Francisco. This is one of the fun San Francisco events in July that offers free live jazz music all weekend long. The festival also features dozens of local artists showcasing their work, top gourmet goodies from SF eateries, and other fun activities.

Bay Area Brew Fest
Date: Cancelled for 2021
Enjoy a full day of sampling local beers at the Bay Area Brew Fest. This is one of the popular San Francisco events in August that features dozens of beers from all around the world. 
You can also sample foods from some of the best food trucks around along Food Truck Alley. Food is sold separately and not included in the price of your entry ticket.

This year's Bay Area Brew Fest is scheduled to have more than 200 beers on hand from around 70 breweries. Some of the most popular picks include Pine Street Brewery, Lagunitas Brewing Company, and Firestone Walker Brewing Company. 

This year's event is at Fort Mason Center from Noon to 4pm or 5:30pm to 8:30pm.

>> Visit their site to buy tickets and learn more about this year's event

Taste West Sonoma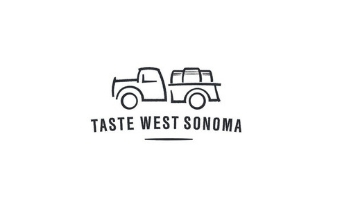 Date: TBD
Location: Presidio Officers' Club
Enjoy top wines from Northern California wine country at Taste West Sonoma.

Thirteen small production wineries will be in attendance this year. They include Claypool Cellars, DRNK Wines, Dutton Estate Winery, Emeritus Vineyards, Friedeman Wines, Furthermore Wines, Halleck Vineyard, Hartford Family Winery, Iron Horse Vineyards, Joseph Jewell MacPhail Wines, Marimar Estate Winery, Martin Ray Winery, and Red Car Wine.

Sticky Business BBQ will also be on hand to serve up their tasty treats (additional cost). Tickets are on sale now and run from $42 to $48 per person.

Orchids in the Park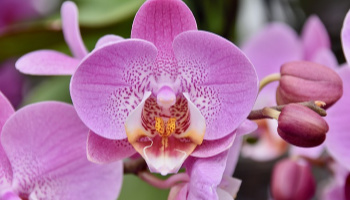 Dates: TBD for 2021
This year's Orchids in the Park is in July at the San Francisco County Fair Building in Golden Gate Park. On display, you will find thousands of gorgeous orchids for sale. 
The event runs from 10am to 5pm both days. Admission is $5 for adults, $4 for seniors, and children 16 and under are free.

Golden Gate Park is busy on the weekends, so you will want to plan ahead for transit. If you plan to drive, you can either park on the street or in the Music Concourse Garage (north entrance at 10th Ave. and Fulton Street and south entrance at Concourse Dr. and Martin Luther King Dr.). 

You can also take public transit. Your best options are the N-Judah line which will drop you off about a block away from the event. Exit the train at 9th and Irving. It's one of the more colorful San Francisco events in July.

San Francisco Marathon

Date: Moved to September 2021
This year marks the 43rd edition of the San Francisco Marathon! Spend your Sunday morning touring SF's streets with your own feet by joining more than 27,000 other runners in either the 5K, half, or full marathon. 
You'll run past landmarks like the Embarcadero, Fisherman's Wharf, Crissy Field, the Golden Gate Bridge, Coit Tower, Golden Gate Park, the Haight-Ashbury, and the Mission.

Make sure to register today as this is one of the most popular running races and San Francisco events in July.

Lamb Jam San Francisco

Date: Cancelled
Location: Golden Gate Club in the Presidio
Spend the afternoon celebrating lamb and the ranches and farms across the nation that raise them. The event features lamb creations from 16 of SF's top chefs. 

The main event runs from 3pm to 6pm on Saturday, July 19. It features the 16 chefs competing to win the best dish of the day and YOU get to sample them before casting your ballet. 

In addition to the competition, there will also be local winemakers, brewers, cocktail specialists and other chefs on hand serving up some of their best beverages and culinary delights also. Head over early for the VIP event which starts at 2pm and also includes early entry to the event and a full hour of sampling with all the other VIPs. 

Don't miss out on one of the hottest culinary San Francisco events in July!

More SF Bay Area Events in July
Outdoor Concerts Around the SF Bay Area: Summer is a great time to catch an outdoor shows in the SF Bay Area. There are several large amphitheaters that offer outdoor shows throughout the season. Some of the most well known include the Greek Theatre in Berkeley, Shoreline Amphitheatre in Mountain View, and the stage at Mountain Winery in Saratoga. You will also find some great outdoors shows near the vineyards in both Sonoma and Napa. 
Mosswood Meltdown (Previously Burger Boogaloo) (7/2 & 7/3 in 2022): Mosswood Meltdown (Previously Burger Boogaloo) is a fun musical festival at Oakland's historic Mosswood Park. Hosted by actor, writer, director, and artist John Waters, this event features punk rock, pop, and international acts. Some of the artists that have performed at this event include Bikini Kill, Circle Jerks, and Plastic Bertrand. The event runs for two days and features more than a half dozen artists per day. Visit their site for more details and ticketing information
Los Altos Arts & Wine Festival (Moved to September): Spend the weekend in Los Altos for their annual Arts & Wine Festival. This highly anticipated event features unique works from dozens of artists, a large selection of locally produced wines, and a variety of cuisines from local chefs. This family-friendly event also free features live music all day on Saturday and Sunday. This is one of the popular SF Bay Area events in July that is free and open to the public. The festival starts at 10 am each day and ends at 6 pm.
Rodney Strong Summer Concerts (TBD for 2021): Rodney Strong is known, first and foremost, as a world class winery that produces high quality wines every year. They also have some of the best musicians come to their winery each year to perform and entertain visitors. You will see top talent and be able to watch them from the green with your favorite wine, and snacks, so you can enjoy the whole show without interruption. The headliner for the month of July is Rick Springfield and Richard Marx. Every view from the green is excellent but being that this is an outdoor event, make sure to plan accordingly. Low back chairs are allowed, but tables, umbrellas and tall chairs are not. 
Clay & Glass Festival in Palo Alto (Moved to September): Check out the works of more than 150 clay and glass artists at this year's Clay & Glass Festival in Palo Alto. This 2-day event features both fine art and functional pieces that you can use around your house. This is one of the SF Bay Area events in July that also offers demonstrations as well as hands-on workshops. The event is free and is at 1313 Newell Road in Palo Alto. 
Oakland Wine Festival (TBD): One of the largest SF Bay Area events in July is the Oakland Wine Festival. It's a chance to sample from more than 100 different wines. With over 200 winery owners, winemakers, sommeliers, and more, you will feel like you are a professional after attending this awesome festival. Each ticket holder will also get the chance to vote in the Double Blind Wine Tasting, which kicks off at 10am. This premier event also includes a winemaker lunch and dinner plus the opportunity to taste dozens of wines from around the world. 
Alameda Art & Wine Faire (Canceled in 2021): This fun event is always the last weekend in July, the Alameda Art & Wine Faire is the biggest free event in this lovely town in the East Bay. Starting at 10am to 6pm both days, enjoy food & beverage vendors, arts & crafts, and live music. You will also find a special kids' zone for your little ones. The faire is free for all to attend.
Berkeley Kite Festival (TBD): If you love the beauty of kites flying high in the wind, then stop by Berkeley for their annual kite festival. You can fly your own kite, watch expert kite fliers perfect their craft, and participate in several free kite making and kite flying workshops. The event also includes a free candy drop, food & music, and a kid's zone. You can park at Gold Gate Fields and ride the free shuttle if you want to beat the traffic.
Art & Soul Oakland Festival (TBD): Oakland is known for art, soul, food, culture, and fun so this is the perfect festival to learn all about the city and the magic that it brings to all that visit and live here. Live music pumps through the air with headliners such as Goapele, Las Rakas, and others. There are dance offs with some of the most talented dance teams you'll see anywhere. The arts are well represented up and down the festival and this year includes a mural that attendees can paint and enjoy. There are many different arts and crafts vendors and loads of different cultural foods you can taste and fall in love with during both days. Lastly, there is a special kid's section with carnival rides, inflatable bouncy toys, face painting and more to enjoy when you want a break. All events are in downtown Oakland and start at 12 noon and end at 6 pm both days. 
Benicia Waterfront Festival (TBD): Spend the weekend on the lovely waterfront at Benicia's annual Summer festival. Soak in the sun as you enjoy live music, craft beers, locally produced wines, and gourmet goodies. There is also a Kid's Activity Alley and Vendor Village. The festival starts at 11 am both days and ends at 6 pm. One-day tickets are $10 for adults, $5 for seniors over 65, and kids under 12 are free with an adult. Two day tickets are $15 for adults.