South of Market San Francisco: Things to Do in the Thriving SOMA Neighborhood

South of Market San Francisco is a popular district with top museums, shows, and restaurants. It's a short walk or cab ride from Union Square and easy to get to from Fisherman's Wharf. The neighborhood is often known as SOMA.

Top things to do here include heading to a Giants game at Oracle Park, exploring the Museum of Modern Art (MOMA), and grabbing dinner at one of its high-end restaurants.
It's a large area and inside this neighborhood you will also find several sub-districts: South Park, South Beach, Yerba Buena, Mission Bay, the Design District, and Rincon Hill.

It's bordered on the north by Market Street between the Ferry Building to the entrance of 101 near Hayes Valley. The border on the eastern end is the SF Bay. The southern border is 16th Street between the waterfront and Vermont Street.
The district boundaries vary based on who you ask, but this is the most common definition of the area.
Nearby neighborhoods include Union Square, the Mission, Potrero Hill, Dogpatch, and the Financial District.
Disclaimer: I receive a small commission from some of the links on this page.

Top Things to Do in South of Market San Francisco

South of Market San Francisco is home to top museums, Oracle Park, and other fun things to do. Here are some of the most popular options around this neighborhood.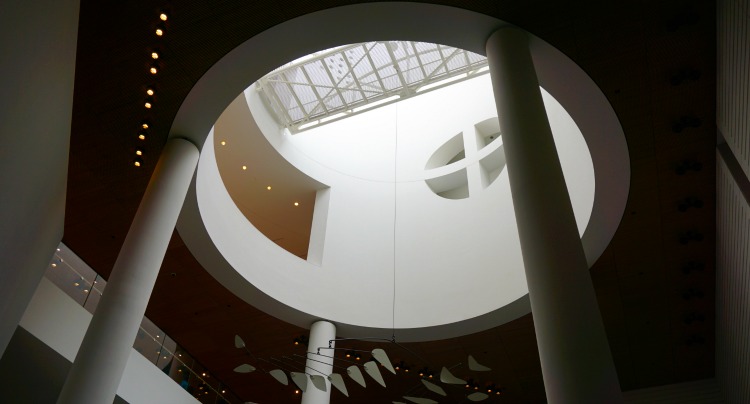 Oracle Park: Oracle Park is the home of our professional baseball team, the SF Giants. They play games from late March through late September every year. Other activities here each year include concerts, SF Giants Fan Fest, Discovery Days, and free Opera. You can also tour Oracle Park on certain days. 24 Willie Mays Plaza.
Here are just a few of the top upcoming activities at Oracle Park.
Asia SF: If you are looking for a truly unique San Francisco experience, then make a reservation at Asia SF. This restaurant features performances by The Ladies of SF, world renowned transgender performers, during dinner. You will find an upbeat vibe and a night of entertainment that you will not soon forget. 201 9th Street. Visit their site to book your table.
Things to Do with Kids: You will find a variety of things to do with kids in South of Market San Francisco. Top picks include the Children's Creativity Museum where kids can get creative with hand-on exhibits (211 4th Street), the LeRoy King Carousel which is an indoor carousel that is open daily and tied to the museum (211 4th Street), an indoor skating rink that is open all year long (750 Folsom St), and a bowling alley (750 Folsom St) that is geared toward kids and teens. Find additional things to do with kids around SF. 
Museum of Modern Art (MOMA): The Museum of Modern Art recently underwent a major renovation and addition. This major SF museum is home to more than 30,000 pieces of art including photography, sculptures, paintings, and more. 151 3rd St. Pick up your tickets in advance. Learn more about visiting. 
Rincon Murals: Another one of my favorites in South of Market San Francisco is the murals in the historic Rincon Center. Enter through the doors on Mission (between Spear and Steuart) to check out the gorgeous murals in the lobby of the old parking lot. The 27 murals here follow the history of SF according to an artist (Anton Refregier) who had never visited San Francisco before he was selected to paint them. 121 Spear St. See pictures of the murals and learn more about visiting them here.
Yerba Buena Center for Performing Arts: The Yerba Buena Center for the Performing Arts features both a museum and performances. The museum features an evolving set of exhibits from artists from around the world. Shows here include ballet, films, and more. 701 Mission Street.
Pier 24 Photography Museum: One of the newer attractions in South of Market San Francisco is the Pier 24 Photography Museum. This reservation only museum features rotating photography exhibits that will change the way you look at this form of art. Pier 24. See pictures from my visit and learn how to reserve your spot.
Museum of African Diaspora: Another unique museum in SF is the Museum of African Diaspora. Here you will learn about the migration of people from Africa to countries around the world. Learn how it began, what prompted larger migrations throughout history, and what's happening today. The museum is not your typical one and include interactive displays, so you have fun as you learn. Make sure to step across the street to fully see their display in the window which creates an image out of thousands of small pictures. 685 Mission Street. More about visiting this museum.

Contemporary Jewish Museum: The Contemporary Jewish Museum is another top option in the South of Market San Francisco neighborhood. This museum features the history of the Jewish people, culture and religion. Here you will see some permanent displays and some wonderful temporary exhibits. 736 Mission Street. More about visiting this museum.
SOMA Cultural Arts Center: The SOMA Cultural Arts Center offers a place for the under-served artists in communities that are not often given a voice. Their gallery is open daily and show cases a variety of temporary exhibits. This makes it a new experience very time you visit. They also offer workshops and rental space for parties. 934 Brannan Street.
Events & Activities

The South of Market San Francisco district hosts a variety of large festivals and events each year. Here are just a few to check out during your visit.

Folsom Street Fair: One of the largest events in SOMA each year is the Folsom Street Fair. This leather and fetish event draws in more than 400,000 people each year during this one-day event. You will find it along 13 blocks in the district with most of the activity along Folsom Street between 8th and 13th. This is held in late September every year.
Up Your Alley Fair: This is a brother event to the Folsom Street Fair which also draws in thousands of leather and fetish enthusiasts every year. This event is held along Dore Alley between Howard and Folsom. This event is held in late July.
How Weird Street Fair: This event in the South of Market San Francisco district is all about celebrating peace. You will find dancing in the streets, unique art, and a full day of fun. It's usually the beginning of May each year and is centered around Howard and 2nd Streets.

SF Giants Fan Fest: Every February, the SF Giants team welcomes all baseball lovers to a day of baseball related events. You can meet the players, get autographs, pick up tickets, and enjoy a variety of events throughout the day. The event is usually in mid-February. 

SF Giants Baseball: The SF Giants take the field in late March for pre-season games against the Oakland A's. Their regular season runs from April to late September/early October and beyond if they make it into the playoffs. All games are at Oracle Park. Here is a schedule of upcoming home games.

Yerba Buena Gardens Festival: One of the free, fun festivals in South of Market San Francisco is at the Yerba Buena Gardens. Each year, they offer three to four performances each week from May to October. They include local bands, theater performances, and kids shows. Learn more and find a schedule for this year.

Shopping

Shopping is another top activity in the South of Market San Francisco. Here you will find a few larger shopping malls as well as smaller boutiques. These are just a few of the top spots to check out during your time here. 
Westfields San Francisco Centre: The largest shopping mall in the district is the Westfield San Francisco Centre. On the corner of 5th and Market, this indoor mall features 170 stores including Nordstrom, Bloomingdale's, H&M and Zara. Other stores here include a Warrior's Team Store, The Body Shop, and Kate Spade. They also have a large variety of food options in their food court in the lower level. 865 Market Street. 
Saks OFF 5TH: If you are looking for some bargains on name brand clothing, head across the street to Sakes OFF 5th. This store offers dresses, jeans, and shirts at a fraction of the price. Since it's a clearance store, you will need to do some digging, but the deals are there. 901 Market.

Ross Dress for Less: Another great place to find bargains is at Ross Dress for Less. This deep discount retailer sells items that other retails stores have left over or are on close out. They offer a huge selection of items from clothing to decor to luggage. It's always busy and often a bit messy, but you can find some great deals here. Plan to wait in line for a bit during checkout. 799 Market Street.

Stores Along Market: Between 5th and 3rd Streets on Market, you will also find quite a few places to shop. Stores in this area include Old Navy, Men's Warehouse, and Marshall's. You will also find some locally owned boutiques mixed in between well-known brands.

San Francisco Flower Mart: If you are in the market for flowers, head to 6th and Brannan and check out the San Francisco Flower Mart. It's one of only 5 wholesale flower markets in the US. If you are buying in bulk for a business, you will need to request a badge before ordering. However, if you love flowers and want to just look around to shop, they are open to the public and those purchasing for private use as well. The building is set back from the street, so ask around to find the entrance. 640 Brannan Street.

Metreon: The Metreon is located on the corner of 4th and Mission Streets. Inside this complex, you will find about a half a dozen shops, a food court with more than a dozen options, and a large 16-screen movie theater with an IMAX. Most stores are small, boutique shops with higher end items. If you are looking for everyday items, you will find the largest Target in the downtown area. 135 4th Street. 

REI: Another one of the top shopping destinations in South of Market San Francisco is REI. This sports, camping, and outdoors retailer offers high quality items that last. They also offer a great variety of options for climbers, skiers, and backpackers. 840 Brannan.
>> More great places to shop around SF
Where to Stay in South of Market San Francisco

The South of Market San Francisco neighborhood has a large concentration of hotels. You will find everything from high-end gems to budget-friendly rooms that are clean and comfortable. Here are a few options for each price point.

Budget

Hotel Whitcomb: The Hotel Whitcomb is on the western end of the district. This 3-star hotel is right on Market making it an easy base to explore SF. It's right across the street from the Orpheum Theater and close to the Civic Center District. You are also just a few blocks from the heart of the SOMA District and Union Square. Check for room availability here
Best Western Plus Americania: Another great option in this district for budget-minded travelers is the Best Western Plus Americania. This 3-star hotel offers clean rooms and a rooftop pool. It's great for families and is close to the heart of the action in this district. Find out the room availability here
The Mosser: The Mosser is a budget-friendly hotel. You can choose from either a shared bathroom or a private bath depending on your budget. It's in an amazing location just steps from SOMA's museums and the Metreon. This 2.5-star hotel is also less than a mile from Union Square. Find more information on rooms here

Mid-Range

The Park Central Hotel: Located on the northern end of South of Market San Francisco is the 4-star Park Central Hotel. It's in a great location and is just steps away from the action. Parking can be pricey here, so look at the options just across the street to save a little during your stay. Find room availability here
Hotel Griffon: This 3.5-star hotel is near the SF Bay on the eastern side of the district. It's just a block from the Ferry Building and in the heart of several restaurants and shops. It's the perfect mid-range pick for those visiting the district. Find rooms here
Courtyard by Marriott: The Courtyard by Marriott is a large hotel with a 3.5 -star rating. It's the perfect pick for those heading to a Giants game and interested in checking out the local South of Market San Francisco bar & restaurant scene. It's also just a few blocks from the heart of the museum district here. Find recent guest reviews and rooms

High-End & Luxury

St. Regis: The St. Regis is a 5-star hotel in South of Market San Francisco. It's on the northern end, so is close to the museums, Union Square, and other attractions nearby. The staff is friendly and will help you find everything you need. Read guest reviews and check for room availability
Four Seasons: Another 5-star beauty in this district is the Four Seasons. It's right on Market Street and close to bars, restaurants, and all the action here. You will also be close to some great shopping and other fun activities in Union Square. Find out more
The Palace Hotel: The Palace Hotel is a historic gem that is a favorite of visitors to San Francisco. It sits on Market Street and offers lovely décor throughout. You will fall in love with it the minute you step inside. Find room options and recent guest reviews

Restaurants in SOMA

Budget
You will find plenty of options in the budget range or around $10 to $15 for a full meal. Here are just a few of my favorites.
Tempest Bar & Box Kitchen: American comfort food, burgers, waffles, open during the week for lunch and dinner and on the weekends for dinner, located at 431 Natoma St.
Freshroll Vietnamese Rolls & Bowls: Fast and fresh dishes and rolls where you build your own meals, most items are around $10, inside the Metreon, 157 4th Street
Garaje: In the South Park area, you will find Garaje. It's a casual spot that serves up burgers, Mexican dishes (with handmade corn tortillas), and beer. If you love burritos, make sure to check out their Zapatos. 475 3rd Street

Mid-Range

Most of the restaurants in the South of Market San Francisco district are in the mid-range which is around $15 to $30 for a meal (not including drinks, tax or tip). Here are a few ideas.
SoMa StrEat Food Park: One of my favorites in this area is an outdoor food park. They have a variety of food trucks lined up inside the park so everyone in your group can choose what they want to eat. 428 11th Street.
Little Skillet: Just two blocks from Oracle Park is Little Skillet. Here you can indulge in Soul Food including items such as pulled pork sliders, fried chicken po' boy, and blackened gulf shrimp & grits. Open daily for lunch and dinner. 360 Ritch St.
High-End & Special Occasion

Alexander's Steakhouse: One of the top steakhouses in SF is Alexander's. This high-end option features Greater Omaha Prime beef and fresh seafood. Reservations are recommended. 448 Brannan St. More top SF steakhouses.
Boulevard: This South of Market San Francisco restaurant has been a staple here for a number of years. They focus on American (new) dishes with a menu that changes frequently. They types of dishes you will find here include Petrale Sole, Liberty Farm Duck, and Angus Filet. 1 Mission St.
Marlowe: American restaurant serving California comfort food, great modern space, enjoy their grilled pork chop, smoked black code, or their ribeye steak frites (my favorite!), 500 Brannan Street.
Nightlife

The South of Market San Francisco district is also known as the warehouse district. This makes it the perfect spot for bars, concert spots, and clubs. Here are a few places to check out while you are here.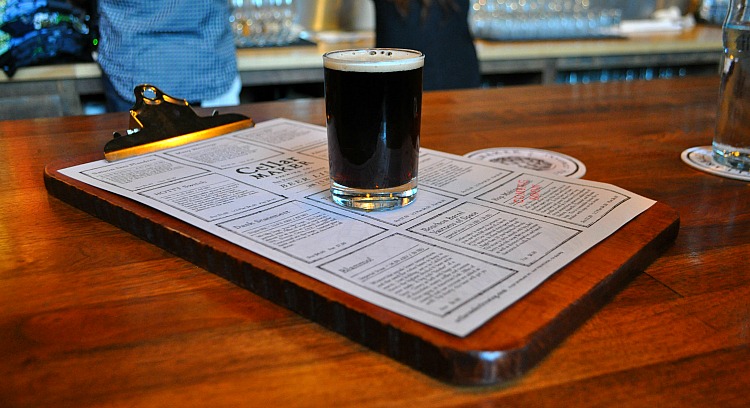 Live Music & Concerts

Hotel Utah: Another top place in this district to catch a show is at the Hotel Utah. It's a smaller venue with a capacity of just under 100 people.

Bars

83 Proof: Whiskey bar, 83 1st St
Alchemist Bar & Lounge: Cocktail bar, mid-range prices, 679 3rd St.
Black Hammer Brewing: Local brewery, 544 Bryant

Cellarmaker Brewing Company: Another great local brewer, 1150 Howard St, more great breweries around SF

District San Francisco: Wine bar with tapas, 216 Townsend
Clubs 

Bootie SF: First and only mashup dance party, several events each month, 375 11th
>> Find additional dance clubs around SoMa and SF
Comments? Questions? Suggestions?
I would love for you to join me in my private Facebook group! 
It's a great place to interact with me and others who know the area well.
You can ask questions, get advice for your upcoming stay, and then share your photos and advice with others when you return home. It's a great community and the fastest way to get answers to those nagging questions about your visit!