San Francisco Museum Exhibits: Top Traveling Shows for 2021

by Jill Loeffler  •

Updated April 4, 2021
Discover a full calendar of current and upcoming San Francisco museum exhibits. My schedule offers a monthly look at the top upcoming shows at popular museums such as the de Young, the SF Museum of Modern Art, and the Asian Art Museum. 

The calendar includes traveling and temporary exhibits with the dates they will be open to the public. For many of the art exhibits, you will need to buy a ticket in addition to the general admission tickets. You can pick these up when you arrive or in advance online.
Click the links below to jump ahead to a certain month: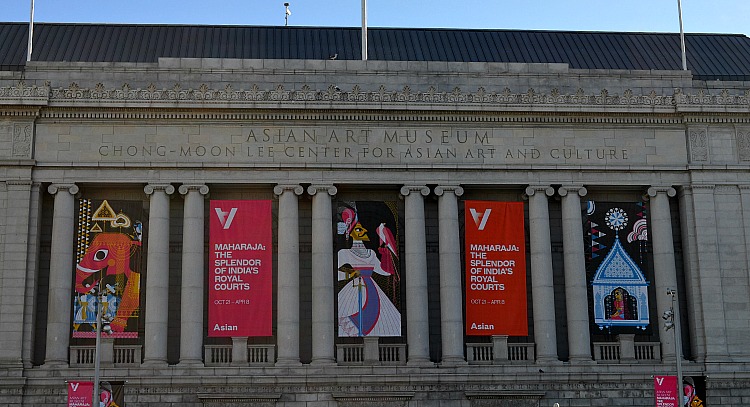 April 2021

Asian Art Museum
Zheng Chongbin: I Look for the Sky
After Hope: Videos of Resistance
Memento: Jayashree Chakravarty and Lam Tung Pang
>> Find tips to visit this museum

Contemporary Jewish Museum (Reopening April 17)

GOLEM: A Call to Action, through December 5
Predicting the Past: Zohar Studios, The Lost Years, through June 27
Levi Strauss: A History of American Style, Through August 8
Threads of Jewish Life: Ritual and Other Textiles from the San Francisco Bay Area, through June 27

>> More about visiting the Contemporary Jewish Museum

de Young Museum of Fine Art

The Turkmen Storage Bag, through April 11
Frida Kahlo: Appearances Can Be Deceiving, through May 2
Calder-Picasso, through May 23
Uncanny Valley: Being Human in the Age of AI, through June 27
Nampeyo and the Sikyatki Revival, through February 26, 2023
>> More about visiting the de Young
Disney Museum
The Walt Disney Studios and World War II
Conserving the Magic of Our Planet: A Virtual Community Art Exhibition, opens April 22
>> Tips to visit the Disney Museum
Museum of Modern Art (SF MOMA)

Lebbeus Woods: Einstein Tomb, through May 9
Future Histories: Theaster Gates and Cauleen Smith, through May 23
Bay Area Walls
Elemental Calder, through June 6
Close to Home, through September 5
New Work: Charles Gaines, through September 6
Off the Wall, through September 22
Contemporary Optics, through March 27, 2022
>> Tips for visiting the SF MOMA

>> What to pack for your April visit

Hop On Hop Off Bus: One of the best ways to explore the city and these San Francisco museum exhibits is with the Hop On Hop Off Bus. It will take you directly from attraction to attraction with ease. Learn more about the tour options here.

May 2021

Asian Art Museum
Zheng Chongbin: I Look for the Sky
After Hope: Videos of Resistance
Memento: Jayashree Chakravarty and Lam Tung Pang
>> Find tips to visit this museum

Contemporary Jewish Museum

GOLEM: A Call to Action, through December 5
Predicting the Past: Zohar Studios, The Lost Years, through June 27
Levi Strauss: A History of American Style, through August 8
Threads of Jewish Life: Ritual and Other Textiles from the San Francisco Bay Area, through June 27

>> More about visiting the Contemporary Jewish Museum

de Young Museum of Fine Art

Frida Kahlo: Appearances Can Be Deceiving, through May 2

Calder-Picasso, through May 23
Uncanny Valley: Being Human in the Age of AI, through June 27
Nampeyo and the Sikyatki Revival, through February 26, 2023
>> More about visiting the de Young
Disney Museum
The Walt Disney Studios and World War II
Conserving the Magic of Our Planet
Museum of Modern Art (SF MOMA)

Lebbeus Woods: Einstein Tomb, through May 9
Future Histories: Theaster Gates and Cauleen Smith, through May 23
Bay Area Walls
Elemental Calder, through June 6
Close to Home, through September 5
New Work: Charles Gaines, through September 6
Off the Wall, through September 22
Contemporary Optics, through March 27, 2022
Nam June Paik, opens May 8
>> Tips for visiting the SF MOMA

June 2021
Asian Art Museum
Zheng Chongbin: I Look for the Sky
After Hope: Videos of Resistance
Memento: Jayashree Chakravarty and Lam Tung Pang
Contemporary Jewish Museum

GOLEM: A Call to Action, through December 5
Predicting the Past: Zohar Studios, The Lost Years, through June 27
Levi Strauss: A History of American Style, through August 8
Threads of Jewish Life: Ritual and Other Textiles from the San Francisco Bay Area, through June 27
de Young Museum of Fine Art
Uncanny Valley: Being Human in the Age of AI, through June 27

Nampeyo and the Sikyatki Revival, through February 26, 2023
Disney Museum
The Walt Disney Studios and World War II
Conserving the Magic of Our Planet
Museum of Modern Art (SF MOMA)

Bay Area Walls

Elemental Calder, through June 6
Close to Home, through September 5
New Work: Charles Gaines, through September 6
Off the Wall, through September 22
Contemporary Optics, through March 27, 2022
Nam June Paik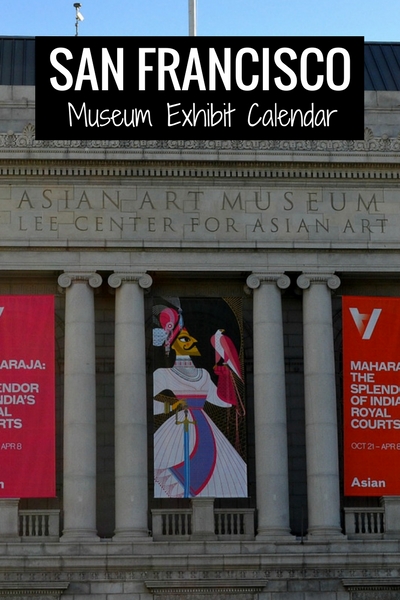 BACK TO TOP