San Francisco Events in May 2023: Mother's Day, Memorial Day Weekend, & Other Things to Do

by Jill Loeffler  •

Updated: May 3, 2023
San Francisco events in May 2023 include sporting events, free museum days, and performances with the SF Symphony.

Spoil your mom this Mother's Day with several fun activities planned just for her and the family. You will also discover a variety of colorful and memorable things to do over Memorial Day weekend. 
I've also included some fun tours and day trips from San Francisco. You can take a cruise, head up to wine country, or explore SF on foot on a free walking tour with the SF Public Library.
Read on for more details on the top San Francisco events in May 2023.

Disclaimer: I receive a small commission from some of the links on this page.

Sporting Events
SF Giants Baseball

Dates: 5/5 - 5/7, 5/8 - 5/10, 5/15 - 5/17, 5/19 - 5/21, and 5/29 - 5/31
Location: Oracle Park in the South of Market District
Tickets: Ticketmaster | StubHub
Some of the best San Francisco events in May take place by the water at the ballpark. Head over to Oracle Park this May to catch the SF Giants in action.

In May, they have 15 home games in San Francisco. They play host to teams such as the Milwaukee Brewers, Washington Nationals, and the Philadelphia Phillies.
>> Find the full schedule this year
Oakland A's
Dates: 5/2 - 5/4, 5/11 - 5/14, 5/15 - 5/17, 5/26 - 5/28, and 5/29 - 5/31
Location: Oakland Coliseum
Tickets: Ticketmaster | StubHub
The Oakland A's are also playing in front of fans this May in San Francisco. They have a full schedule of 15 home games this month at the Coliseum in Oakland.
They host the Seattle Mariners, Atlanta Braves, and the Houston Astros. 
>> Visit the Oakland A's page to learn more including their full May schedule
Golden State Warriors
Dates: 5/4 & 5/10, 5/14 if necessary for Post Season Play
Tickets: StubHub
Post season play for the Warriors continues in early May. They are playing the Los Angeles Lakers in Round 2. They have home court advantage so will play on 5/4 at home. They will play again on 5/10 and/or 5/14 is those games are necessary.
All three games are played at the Chase Center. 
>> More about the Warriors and attending a game
Zappos Running Bay to Breakers
Date: 5/21
Race through the city in your most comfortable and colorful costume. The Bay to Breakers run is a unique experience with more than 100,000 people running in costume from the Bay, on the eastern side, to the Breakers, out on the western coast of the city. 
This 12k run is not for the faint of heart, however, as many people are challenged by the number of hills on this course. 

It's fun to run, but also fun to watch along the sidelines. This is one of the biggest San Francisco events in May.

>> Find a full list of details + information on how to register
Museums: Free Days & Exhibits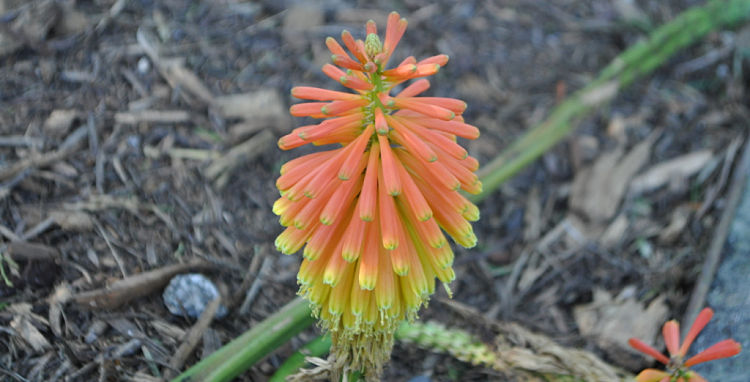 Flowers in the San Francisco Botanical Garden
Free Museum Admission Days

Dates: Several at the beginning of the month
Save money and visit SF's top museums during their free admission days. Each month, several museums offer free entrance to their permanent collections. 
You can see dozens of artifacts at the Asian Art Museum, enjoy fine arts at the de Young Museum, or discover new plants and flowers at the San Francisco Botanical Garden. 

These are some of the top free San Francisco events in May.

>> Uncover free museum dates for May
Museum Exhibits

Dates: All throughout the month
All year round, San Francisco's world-renowned museums host excellent exhibits that you won't want to miss. 
This month, you can enjoy: 
Ansel Adams in Our Time at the de Young Museum
Cara Levine: To Survive I Need You to Survive at the Contemporary Jewish Museum
Accion Latina: The 80s Matter in the Mission at the Museum of Modern Art
>> Check out the full list of exhibits this month at SF's top museums
Uncover the Best Hotel Deals for Your Stay
Don't book your room before checking out the great discounts online. There are a variety of deals available including discounts off your room rate, free parking, and more. Click the links below to check out the latest offers on San Francisco hotels during your stay.

Booking: Find great deals all around San Francisco for your upcoming stay! 

TripAdvisor: What's the #1 hotel in San Francisco? Read reviews & find hotel deals on TripAdvisor!
VRBO: In addition to hotels, you'll also find some great places to stay locally through VRBO. Book an apartment or a room and feel more like a local. Find some great places to stay on VRBO here. 
Holidays
Mother's Day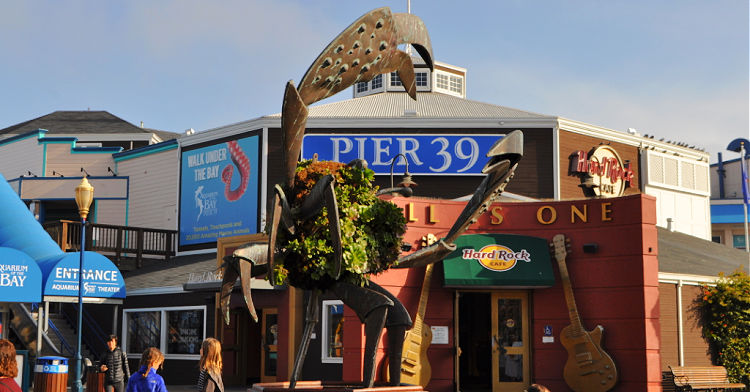 Date: 5/14
Celebrate your mom on Sunday, May 14 in San Francisco. You will find a wide range of things to do to make the day extra special. 
You can visit one of our museums, do a little shopping, and enjoy a cruise. 
You can also make your way over to Alcatraz for the day or spend time exploring the Golden Gate Bridge. There are plenty of wonderful places for the entire family to enjoy a lovely brunch or lunch to celebrate. 
>> Find a list of all of the things to do this year for Mother's Day in SF
Memorial Day Weekend
Dates: 5/27 - 5/29
Spend Memorial Weekend with us and enjoy dozens of fun activities. This weekend, you can head out on the water on a cruise, attend the Carnaval Festival in the Mission, or catch a baseball game.
You can also honor those who have died for our country at one of the Memorial Day events. 

Click the link below for a full list of activities for this weekend.

>> Find a full list of activities this Memorial Day weekend
Live Music & Concerts
Dates: All throughout the month 
SF's beloved and unique concert venues, including the Fillmore and the Warfield, host great performances all year long. 
You'll also find large concerts by the best bands in rock and pop at the Bill Graham Civic Auditorium and the Masonic. You will also find large international bands on stage at the Chase Center.

>> Visit the live music calendar to find out who else in town this May
Festivals & Street Fairs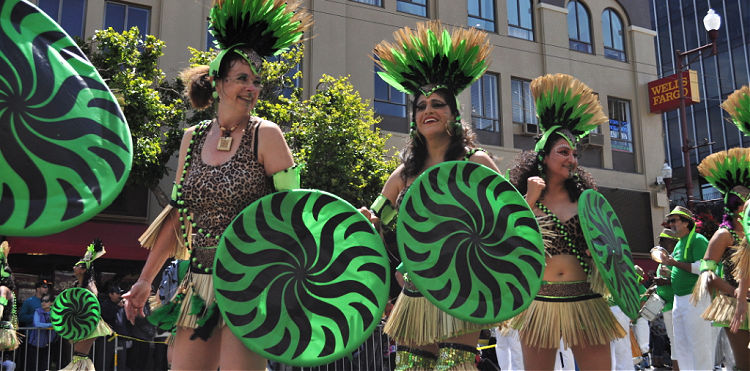 Carnaval Celebration (5/27 & 5/28): The large Carnaval Celebration in the Mission District is back this Memorial Day Weekend. This two-day long festival includes live music, dancing, local food, and other entertainment. One of the biggest draws to this event is their annual parade. It's held on Sunday morning and is full of colorful entries. You'll find floats, cars, and dozens of dance groups performing their routines. More about what to expect from this year's event.
Taiwanese American Cultural Festival (5/13): The Bay Area's biggest Taiwanese American celebration is expecting thousands of people to come and enjoy delicious traditional food, music, art, and other vibrant parts of Taiwanese culture. Head over to Union Square on from 10 am to 4 pm for this family-friendly event and connect with this beautiful ethnic group.

Yerba Buena Gardens Festival (May to October): The Yerba Buena Gardens Festival will take place this summer, but with fewer performances each month. They are mostly lunch time celebrations with a few outdoor classes mixed-in. All shows are free and open to the public. It's a fun way to spend an hour or so during your stay in San Francisco. Discover what the Yerba Buena Gardens Festival has to offer. 
>> Full festival calendar for May
Theater & Performing Arts
Broadway Shows & Other Theater Preformances
Book of Mormon (5/23 - 6/18): The biggest show on stage this May in San Francisco is the Book of Mormon. It's a fun musical about missionaries that are spreading the Good Word in a place half way around the world. It's on stage at the Orpheum Theater. Find tickets on StubHub. 
Here are just a few of the top theater performances this month in San Francisco:
Chinglish (5/4 - 6/10) at the SF Playhouse
Locusts Have No King (4/7 - 5/14) at the American Conservatory Theater
Poor Yella Rednecks: Vietgone 2 (3/30 - 5/7) at the American Conservatory Theater
>> Find additional theater performances this month in SF
SF Symphony
Dates: Several dates in May
Location: Davies Symphony Hall
The SF Symphony will offer more than a dozen performances in May 2022. 
Shows this month include Thomas Wilkins and Branford Marsalis, Hillary Hahn Plays Brahms, and Her Story.
>> Visit my page to learn more and to find out how to book your tickets to all performances
Comedy
Dates: All Throughout the Month
Each month, SF offers a variety of laugh-out-loud performances, including stand-up at the Punch Line and Cobb's comedy clubs in North Beach, and improv by companies like BATS.
Check the schedule for upcoming performances of your favorite visiting and local comedians. 

>> Check out the full list of upcoming comedy shows 
Other Events
San Francisco Decorator Showcase (4/29 - 5/29): This event, which takes place in the most prestigious San Francisco homes, is regarded as the West Coast's premier design showcase event, featuring the wonderful work of the region's top interior and landscape designers. All proceeds benefit the San Francisco University High School Financial Aid Program.

National Cemetery Memorial Day Event (5/29): The largest Memorial Day event in San Francisco is at the National Cemetery in the Presidio. The event starts at 10:30 am with a band concert. It's followed by a formal ceremony that starts at around 11 am. Military personnel will speak along with a Gold Star family ceremony. Find details on this event in the Presidio.
Cinco de Mayo Pub Crawl (5/5 & 5/6): Another fun event this Cinco de Mayo is this pub crawl that starts at Mayes Oyster House. The crawl starts at 6 pm Friday and 2 pm on Saturday and includes drink specials. Participating bars include the Lush Lounge, Blur, Vertigo, Mcteagues and many others.
Tours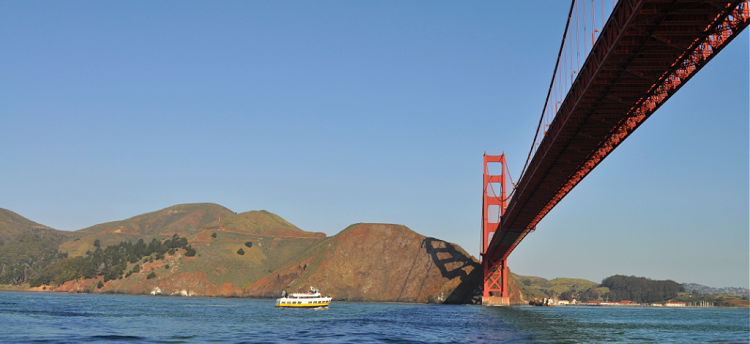 SF Bay Cruises

As you are enjoying all of these San Francisco events in May, I also recommend checking out some of our great bay cruises. They offer a fun few hours on the waterfront as you soak in the views all around.
Our SF Bay Cruises give you the chance to cruise under the Golden Gate Bridge, around Alcatraz Island, and along our northern shoreline. You will also learn all about SF's attractions and our colorful history.
Most of our bay cruises leave from Fisherman's Wharf around Pier 39 to 43. They are a great way to relax for a few hours as you learn even more about San Francisco.

Here are a few popular options.

SF Bay Cruise: The SF Bay Cruise is the most popular option. It's a one-hour tour that takes you near our top attractions. Take pictures under the Golden Gate Bridge and learn about the infamous prisoners of Alcatraz. It leaves several times a day from Fisherman's Wharf. Check for tickets here. 

Sunset Sailing Cruise: Sit back, relax and let the breeze blow through your hair on this 1.5 hour sunset cruise. If you prefer to unwind inside, they have plenty of indoor seating as well. Don't forget your camera! Find out more about this cruise and check for ticket availability.
Additional Cruises You Might Enjoy

Free Walking Tours with SF City Guides
Dates: Every day of the month 
Every day of the year, you will find five to six wonderful tours offered by SF City Guides. Supported by the SF Public Library, all walks offer the history and fun facts about a specific district or attraction. 
You can stroll over the Golden Gate Bridge, walk the historic alleys of Chinatown, and learn more about how the Palace of Fine Arts came to be. 

All walks are free and last for around two hours. 

>> Find more free walking tours

>> Additional fun, free things to do in San Francisco in May
Day Trips from San Francisco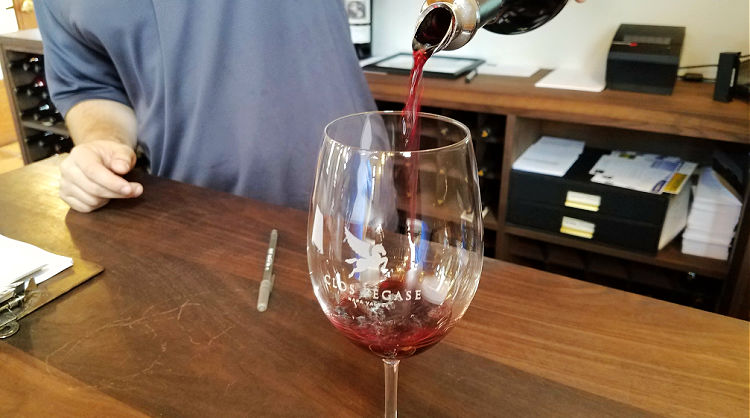 In addition to all of the fun San Francisco events in May, you will also find some great places to see just an hour or two away. If you have a little extra time, make sure to spend at least one day on a trip outside SF.
What are the most popular day trips from SF this May? The most requested trip is to Napa Valley and Sonoma County wine countries. These two regions offer the best wines in CA. They are side-by-side about an hour or two north of SF. You can sample their famous wines, learn all about how wine is made, and admire the vineyards.
The second most popular trip this month is to Muir Woods. This National Park is just an hour north of SF and is home to dozens of Coastal Redwoods. These mighty trees live for hundreds of years and you will never forget a walk through this forest.

May is also a great time to visit Yosemite. The ride here takes a few hours, but it's worth it. You will get the chance to see Half Dome, climbers making their way up El Capitan, and Yosemite Falls just as the snow is melting. It's an amazing experience and one you do not want to miss.

You can visit all of these locations on your own or let someone else do the driving. If this is your first time in the Bay Area, I recommend a guided tour which will make the day a blast. Your knowledgeable guide will also tell you all about your upcoming destination, answer any questions, and help you find your way around.

Here are the best tours for this month.
More Tips to Plan Your Visit
More Things To Do in San Francisco in May: In addition to these special San Francisco events in May, check out my tips for what to wear and other fun things to do at this time of year, including the best day trips, guided tours, nighttime events, and free events in May. More on how to make the most of your May vacation in SF. 
Weather in May: Are you unsure what you need to pack for your stay? If so, then check out my page that will give you advice about the weather and tips on what to wear while you are here. What to pack for a trip to SF in May.
More Bay Area Events in May 2023

Half Moon Bay Wine & Jazz Festival

Date: 5/22 from 12 pm to 5 pm
The Half Moon Bay Wine & Jazz Festival features over 40 wineries from up and down the California coast, as well as the Bay Area's leading jazz artists. You don't have to be a wine lover to enjoy this outdoor afternoon event; there will also be a craft beer garden with novel brews and ciders on tap, and delicious local bites, including fresh seafood and barbecue.
The festival is held in downtown Half Moon Bay along historic Main Street.
Tickets are available as music-only, general admission, or VIP (which gets you early admission, special seating at the Main Stage, and gourmet appetizer pairings with your distinguished wines in the VIP Lounge).
Great Chefs and Wineries
Date: 5/6
Yet another food and wine celebration on our calendar of SF Bay Area events in May is the Great Chefs and Wineries charity event that benefits Lifehouse Agency, supporting hundreds of folks with developmental disabilities.
You'll find this gathering of 50 distinguished local restaurants and wineries at the Peacock Gap Golf Club in San Rafael in the North Bay.
The event will not only feature delicious treats, but live and silent auctions, raffle drawings, a special performance by Lifehouse, and an intimate concert. 
It runs from 5:30 pm to 11 pm.
Jack London Square Art Festival

Date: 5/6
This free event features chalk artists creating 6x6 foot murals in person. This family-friendly event is a great way to see behind the scenes on how artists work. 
You will also be allowed to interact with the art by standing in it or doing something with the art itself. 
This event also features a sketch class from 2 pm to 3 pm, face painters from 2 pm to 4 pm, a craft station for kids and so much more.
It will be in Restaurant Row from 1 pm to 4 pm.
>> Visit the Jack London Square site for details

East Bay Open Studios
Dates: 5/13 & 5/14 and 5/20 and 5/21
The East Bay Open Studio tour is one of the biggest of the SF Bay Area events in May. This two weekend event features more than 200 studios, and artists, as they show their work in different parts of the East Bay.
Enter their world and learn from the artists as they explain their vision and how they make their art. It is best to plan ahead as there are so many exhibits and studios to choose from each year.
Studios are open from 11 am to 6 pm on Saturdays and Sundays.
Himalayan Fair in Berkeley

Dates: 5/20 & 5/21
The Himalayan Fair was founded in 1983 when record-breaking mountain climber Arlene Blum organized a picnic gathering of Tibetan and Nepali friends in Berkeley. Each year since then, the fair has grown larger and more elaborate, welcoming vendors and performers from as far as Kathmandu. 
Here, you'll find delicious food, artisan crafts, music, and dance from the Himalayas at one of the most unique SF Bay Area events in May. Head over to Live Oak Park in Berkeley (East Bay) on Saturday from 10am to 7pm, and on Sunday from 10am to 5:30pm. 

>> Visit their site for more details

BottleRock Napa Valley

Dates: 5/26 - 5/28
Tickets: Find tickets to all three days
One of the top SF Bay Area events in May is the highly anticipated three-day BottleRock music festival in Napa Valley. This North Bay event has an impressive lineup including Metallica, Pink, and Twenty One Pilots. Others on stage this year include Luke Combs, The Black Crows, and Kygo. 
In addition to the great music, there will be award-winning culinary treats and, of course, the world's best wine and brew. The festival runs from 11:30 am to 10 pm each day at the Napa Valley Expo. 
Bay Area Book Festival in Berkeley

Date: 5/6 & 5/7
The Bay Area Book Festival in Berkeley offers two days of literary fun with some of the most famous authors in today's world attending. There are talks, readings and an opening night gala if you want to meet and greet some of the authors. There are also children, teen and family programs for you to enjoy. 
California Roots Music & Arts Festival

Dates: 5/25 - 5/28
Another large music festival this Memorial Day Weekend takes place at the Monterey County Fair and Event Center, about two hours south of San Francisco. This one offers good vibes and a more down-to-earth atmosphere, embracing "California Roots" in the redwoods and partnering with a local campsite to provide alternative lodging for guests. 
>> More Monterey events this month
More Pages to Enhance Your Visit

Comments? Questions? Suggestions?
I would love for you to join me in my private Facebook group! 
It's a great place to interact with me and others who know the area well.
You can ask questions, get advice for your upcoming stay, and then share your photos and advice with others when you return home. It's a great community and the fastest way to get answers to those nagging questions about your visit!