San Francisco Events in May 2020
Mother's Day, Memorial Day Weekend, & Other Things to Do
NOTE: Click here to stay up-to-date with what's open and opening soon.
San Francisco events in May 2020 include festivals, sporting events, concerts, theater performances, and so much more!
Spoil your mom this Mother's Day with several fun activities planned just for her and the family. You will also discover a variety of colorful and memorable events over Memorial Day weekend.
In addition, you can show off your favorite costume during the Bay to Breakers race, and savor a variety of dishes at the Taste of Potrero.
This month, you can step inside the theater to see a performance of Hamilton. You'll also get the chance to explore the city on one of the free walking tours offered by SF City Guides & the Public Library and attend one of almost a dozen festivals.
Read on for more details on the top San Francisco events in May 2020.
Disclaimer: I receive a small commission from some of the links on this page.
SF Giants Baseball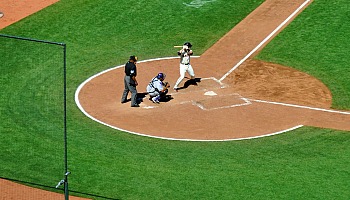 Dates: 5/8, 5/9, 5/10, 5/15, 5/16, 5/17, 5/19, 5/20, 5/29, 5/20, & 5/31
Location: Oracle Park in the South of Market District
Some of the best San Francisco events in May take place by the water at the ballpark. Head over to Oracle Park this May to catch the SF Giants in action.
This month, they have 11 home games in San Francisco. This month they play host to teams such as the Los Angeles Dodgers, the Arizona Diamondbacks, and the Atlanta Braves.
>> Find the full schedule this year
Hamilton at the Orpheum Theater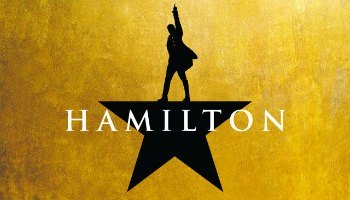 Dates: 2/12/2019 - 5/31/2020
Tickets: TicketMaster | StubHub
Head over to the Orpheum Theater for one of the top San Francisco events in May.
The Hamilton takes the stage all month long. Based on the book by Ron Chernow, this story about Alexander Hamilton offers a look at this founding father's rise to fame and the duel that took his life.
This award winning Broadway musical is cast with mostly non-white ethnicities and features a variety of musical numbers from rap to traditional show tunes.
It's a must see this month in SF.
Other Theater Shows in San Francisco
Harry Potter & The Cursed Child (10/23 - 8/2): See on of the hottest shows on stage this May at the Curran. This Harry Potter show has been taking London audiences by storm and is now on stage in San Francisco. See what Harry and his family are up to and see how his middle child works to overcome some of the same issues Harry faced as a child. It's on stage all month long. Find tickets for all performances.
Additional shows this month include The Band's Visit (5/26 - 6/21) at the Golden Gate, The Clean House (5/5 - 6/20) at the SF Playhouse, and Life Sucks (5/2 - 6/1) at the Custom Made Theater.
>> Find additional theater performances this month in SF
SF Bay Cruises
As you are enjoying all of these San Francisco events in May, I also recommend checking out some of our great bay cruises. They offer a fun few hours on the waterfront as you soak in the views all around.
Our SF Bay Cruises give you the chance to cruise under the Golden Gate Bridge, around Alcatraz Island, and along our northern shoreline. You will also learn all about SF's attractions and our colorful history.
Most of our bay cruises leave from Fisherman's Wharf around Pier 39 to 43. They are a great way to relax for a few hours as you learn even more about San Francisco.
Here are a few popular options.
SF Bay Cruise: The SF Bay Cruise is the most popular option. It's a one-hour tour that takes you near our top attractions. Take pictures under the Golden Gate Bridge and learn about the infamous prisoners of Alcatraz. It leaves several times a day from Fisherman's Wharf. Check for tickets here.
Sunset Sailing Cruise: Sit back, relax and let the breeze blow through your hair on this 1.5 hour sunset cruise. If you prefer to unwind inside, they have plenty of indoor seating as well. Enjoy two complimentary drinks (beer, wine, soda) as you see the gorgeous sites around the bay. Don't forget your camera! Find out more about this cruise and check for ticket availability.
Additional Cruises You Might Enjoy
Fisherman's Wharf Accommodations
If you want to stay close to the waterfront, then check out my top picks from around the Wharf.
>> Find additional recommendations for all budgets
SF Ballet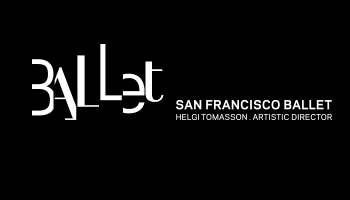 Dates: 5/1 - 5/10
Catch one of the last performances of the SF Ballet the 2020 season.
The final show of the season is Romeo and Juliet. It's based on the classic tale of love, life and death written by Shakespeare.
All shows are at the War Memorial Opera House near City Hall in the Civic Center neighborhood.
>> Additional details for the SF Ballet in May
Free Walking Tours with SF City Guides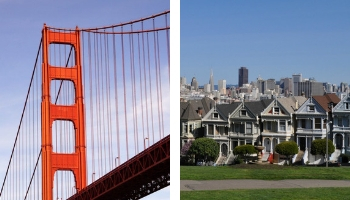 Dates: Every day of the month
Every day of the year, you will find five to six wonderful tours offered by SF City Guides. Supported by the SF Public Library, all walks offer the history and fun facts about a specific district or attraction.
You can stroll over the Golden Gate Bridge, walk the historic alleys of Chinatown, and learn more about how the Palace of Fine Arts came to be.
All walks are free and last for around two hours.
>> Find more free walking tours
>> Additional fun, free things to do in San Francisco in May
Taste of Potrero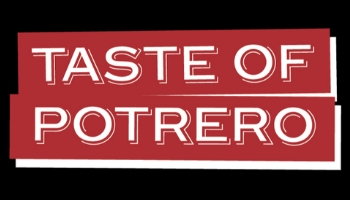 Date: 5/7
Enjoy an evening of high-class food and drink at The Midway, brought to you by SF's best bars and restaurants, including Nopa, Starbelly, The Slanted Door, Souvla, and many more.
All proceeds benefit Daniel Webster Elementary School.
The Midway is at 900 Marin Street in the Dogpatch District.
>> Discover more details and buy tickets
Cinco de Mayo Festival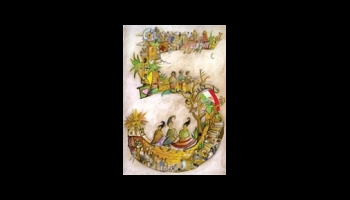 Date: 5/2
It is a tradition for SF's Latino community in the Mission District to hold a large, festive Cinco de Mayo celebration every year on Valencia Street between 21st and 24th Streets.
Enjoy Mexican and Latin American cuisine, music, dance, and art, as well as activities for the kids and the whole family.
Don't miss out on one of the most colorful cultural San Francisco events in May!
>> Full festival calendar for May
Other Fun Things to Do for Cinco de Mayo
Cinco de Mayo Pub Crawl (TBD): Another fun event this Cinco de Mayo is this pub crawl that starts at Mayes Oyster House. The crawl starts at 2pm both days and includes drink specials. Participating bars include the Lush Lounge, Blur, Vertigo, Mcteagues and many others.
Cinco de Mayo Tequila & Mezcal Tasting (TBD): Sample tequila as you learn all about one of Mexico's top spirits. You will try several classic tequila brands as you also learn how to mix them into delicious cocktails at home. The tasting is at Hotel Via (138 King Street) and runs from 5:30pm to 8pm.
Cinco De Mayo Party Cruise (TBD): Set sail on the SF Bay to celebrate Cinco de Mayo. This cruise features tacos, desserts, margaritas, cervezas, and more. You can also dance the time away to the sounds of some of SF's top DJs. The first cruise leaves at 5:15pm and the second leaves at 9:30pm. Both run for 3-hours from Pier 40 (near Oracle Park - not Pier 39).
2020 PGA Championship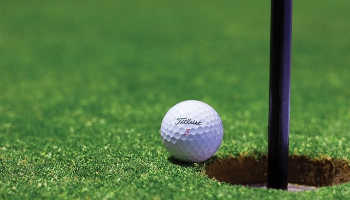 Dates: 5/11 - 5/17
Location: TPC Harding Park
Don't miss your chance to see the 2020 PGA Championships at TCP Harding Park in San Francisco this May. It's the first time this large, important event has been held at this location.
It's one of only a handful of times this event has been held at a publicly owned golf course. It's also the first time this event has been held in San Francisco.
The event starts on Monday, May 11 and runs through May 17. The PGA Championship will feature some of the top players in the world.
How Weird Street Faire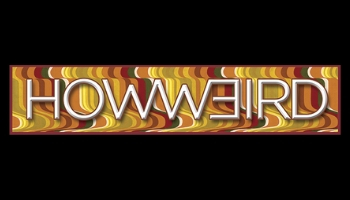 Dates: 5/3
One of those unique, only-in-San-Francisco type of festivals, the 21st annual "Weirdest Show on Earth" is fun for everyone.
At this street fair, dancers, DJs, artists and other performers come together on 10 music stages to celebrate the eclectic beauty of the community.
All of the fun happens near the intersection of 2nd and Howard Streets in the South of Market District. It runs from Noon to 8pm.
>> Find out more on the How Weird web page
Free Museum Admission Days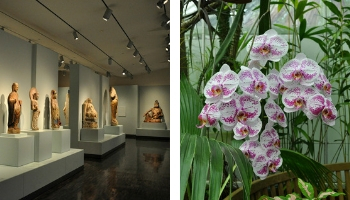 Dates: Several at the beginning of the month
Save money and visit SF's top museums during their free admission days. Each month, several museums offer free entrance to their permanent collections.
You can see dozens of artifacts at the Asian Art Museum, enjoy fine arts at the de Young Museum, or discover new plants and flowers at the Conservatory of Flowers.
These are some of the top free San Francisco events in May.
>> Uncover free museum dates for May
Yerba Buena Gardens Festival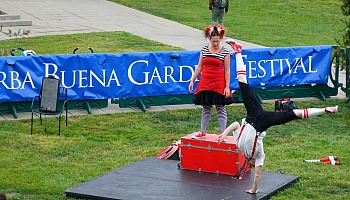 Dates: May to October
Kicking off in May, the Yerba Buena Gardens Festival is an ongoing event that offers programming every week through October.
Live outdoor performances include music, dance, and theater, and feature both well-known and emerging artists. They also offer several kid friendly shows each season.
All shows are free and open to the public. It's a fun way to spend an hour or two during your stay in San Francisco.
>> Discover what the Yerba Buena Gardens Festival has to offer
Uncover the Best Hotel Deals for Your Stay
Don't book your room before checking out the great discounts online. There are a variety of deals available including discounts off your room rate, free parking, and more. Click the links below to check out the latest offers on San Francisco hotels during your stay.
Booking: Find great deals all around San Francisco for your upcoming stay!
TripAdvisor: What's the #1 hotel in San Francisco? Read reviews & find hotel deals on TripAdvisor!
Taiwanese American Cultural Festival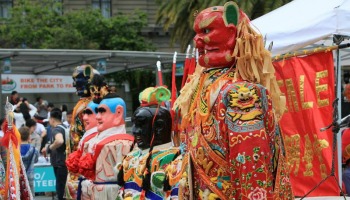 Dates: 5/11
Now in its 27th year, the Bay Area's biggest Taiwanese American celebration is expecting over 10,000 people to come and enjoy delicious traditional food, music, art, and other vibrant parts of Taiwanese culture.
Head over to Union Square on from 10am to 4pm for this family-friendly event and connect with this beautiful ethnic group.
Mother's Day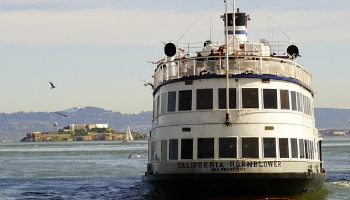 Date: 5/10
Celebrate your mom on Sunday, May 10 in San Francisco. You will find a wide range of things to do to make the day extra special.
You can head out on a champagne cruise in the morning, do a little shopping in the afternoon, and enjoy a sunset cruise in evening.
You can also make your way over to Alcatraz for the day or spend time exploring the Golden Gate Bridge. There are plenty of wonderful places for the entire family to enjoy a lovely brunch or lunch to celebrate.
>> Find a list of all of the things to do this year for Mother's Day in SF
Top Ticket Discounts
Find great deals on San Francisco events in May. You will also find ticket discounts on tours and other things to do.
*Small service fee at checkout.
A Three Day Self-Guided Tour of SF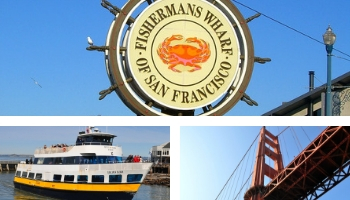 Dates: Any day in May
Are you short on time for your stay in SF? Do you want to see as much as possible during your visit?
If so, then check out my self-guided three-day tour of SF. It offers you the chance to visit as many attractions and see as much as you can in just 72 hours. You will visit the Golden Gate Bridge, Alcatraz, and Coit Tower.
You will also get a chance to explore top districts such as Fisherman's Wharf, Chinatown, and North Beach.
>> See what's included in the entire self-guided tour here
Museum Exhibits
Dates: All throughout the month
All year round, San Francisco's world-renowned museums host excellent exhibits that you won't want to miss.
This month, you can enjoy Levi Strauss: A History of American Style at the Contemporary Jewish Museum, Uncanny Valley, Being Human in the Age of AI at the de Young Fine Arts Museum, and Thought Pieces: 1970s Photographs of Lew Thomas, Donna-Le Phillips and Hal Fischer at the SF Museum of Modern Art.
>> Check out the full list of exhibits this month at SF's top museums
Union Square Live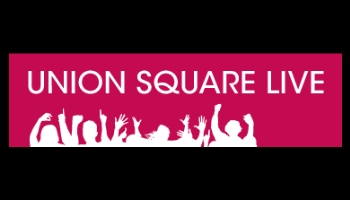 Dates: TBD
Enjoy free live performances in Union Square throughout the spring and summer.
They offer a variety of dance, music, circus, and theater performances, as well as movies and more. Most performances are on Sunday and Wednesday.
The 2019 season of Union Square Live continues every week from now to October.
>> Find out who will be performing next in Union Square
SF Comedy Shows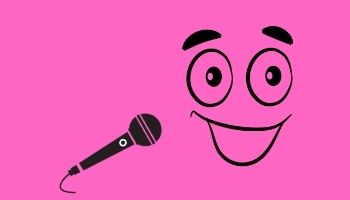 Dates: All month long
Each month, SF offers a variety of laugh-out-loud performances, including stand-up at the Punch Line and Cobb's comedy clubs in North Beach, and improv by companies like BATS.
Check the schedule for upcoming performances of your favorite visiting and local comedians.
>> Check out the full list of upcoming comedy shows
Alaska Airlines Bay to Breakers Run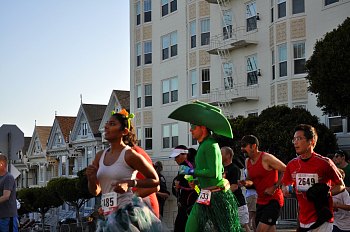 Date: 5/31
Race through the city in your most comfortable and colorful costume. The Bay to Breakers run is a unique experience with more than 100,000 people running in costume from the Bay, on the eastern side, to the Breakers, out on the western coast of the city.
This 12k run is not for the faint of heart, however, as many people are challenged by the number of hills on this course.
It's fun to run, but also fun to watch along the sidelines. This is one of the biggest San Francisco events in May.
>> Find a full list of details + information on how to register
SF International Arts Festival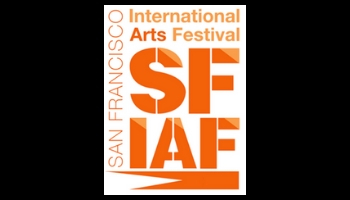 Dates: 5/19 - 5/31
This festival aims to foster a global community of artists who come together to present a variety of top quality collaborative projects in music, dance, theater, and more.
Catch the performances at the Fort Mason Center and enjoy the contributions of artists from France, Japan, Lithuania, Ireland, Serbia, Switzerland, Taiwan, and the US.
>> Click here for event details
SF Helicopter & Alcatraz Tour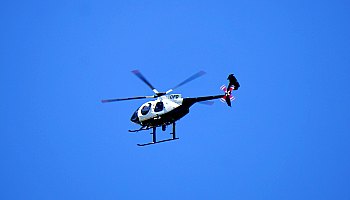 Dates: Every day in May
Make the most of your visit to San Francisco on the Helicopter & Alcatraz Combo Tour. Your day starts with an amazing 15- to 20-minute helicopter ride over the city and the bay. You will see Alcatraz, the Golden Gate Bridge, and the SF Skyline from above.
Once you land, you will be taken over to Pier 33 to pick up your ferry to Alcatraz. You will get the chance to spend 2 to 3 hours on this interesting island. Your visit includes a self-guided audio tour and plenty of time to explore on your own.
>> Discover more details & grab your seats today on Viator.com!
Carnaval Celebration
Dates: 5/23 & 5/24
One of the most colorful San Francisco event sin May each year is Carnaval in the Mission District. Every year, it's held the Saturday and Sunday before Memorial Day.
This two-day event celebrates Latin and South American cultures. Sample traditional foods, dance salsa in the streets, and meet new friends.
The popular parade is on Sunday morning and features traditional dress and music from places such as Peru, Nicaragua, Panama, Ecuador, and more.
>> Find a list of events during this year's Carnaval celebration
Memorial Day Weekend
Dates: 5/22 - 5/25
Spend Memorial Weekend with us and enjoy dozens of fun activities. This weekend, you can head out on the water on a special holiday cruise, attend the Carnaval Festival in the Mission, or attend a theater, symphony, or other cultural performance.
You can also honor those who have died for our country at one of the Memorial Day events.
Click the link below for a full list of activities for this weekend.
>> Find a full list of activities this Memorial Day weekend
Live Music in SF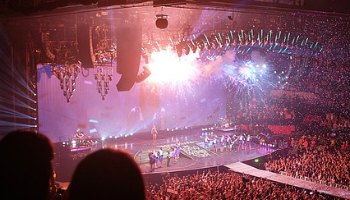 Dates: All throughout the month
SF's beloved and unique concert venues, including the Fillmore and the Warfield, host great performances all year long.
You'll also find large concerts by the best bands in rock and pop at the Bill Graham Civic Auditorium and the Masonic. You will also find large international bands on stage at the Chase Center.
>> Visit the live music calendar to find out who else in town this May
SF Symphony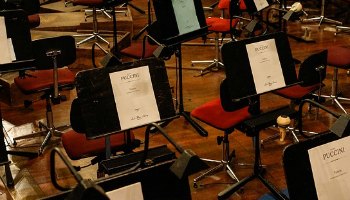 Dates: All throughout the month
Head over to Davies Symphony Hall for some amazing performances this month. MTT conducts Brahms A German Requiem (5/22 - 5/24).
Other highlights include Gaffigan Leads Marsalis & Dvorak's New World (5/7 - 5/9), MTT, Yuja, Sibelius, & Brahms (5/14 - 5/17), and Gardner & Montero: Tchaikovsky Piano Concerto No. 1 (5/29 - 5/31).

>> Full SF Symphony calendar for May
One-Day Trips from San Francisco
In addition to all of the fun things to do in San Francisco this May, you will also find some great places to see just an hour or two away. If you have a little extra time, make sure to spend at least one day on a trip outside SF.
What are the most popular day trips from SF this May? The most requested trip is to Napa Valley and Sonoma County wine countries. These two regions offer the best wines in CA. They are side-by-side about an hour or two north of SF. You can sample their famous wines, learn all about how wine is made and admire the vineyards.
The second most popular trip this month is to Muir Woods. This National Park is just an hour north of SF and is home to dozens of Coastal Redwoods. These mighty trees live for hundreds of years and you will never forget a walk through this forest.
May is also a great time to visit Yosemite. The ride here takes a few hours, but it's worth it. You will get the chance to see Half Dome, climbers making their way up El Capitan, and Yosemite Falls just as the snow is melting. It's an amazing experience and one you do not want to miss.
You can visit all of these locations on your own or let someone else do the driving. If this is your first time in the Bay Area, I recommend a guided tour which will make the day a blast. Your knowledgeable guide will also tell you all about your upcoming destination, answer any questions, and help you find your way around.
Here are the best tours for this month.
National Cemetery Memorial Day Event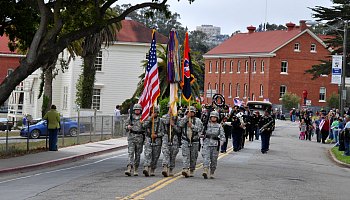 Date: 5/25
The largest Memorial Day event in San Francisco is at the National Cemetery in the Presidio.
The event starts at 10:30am with a parade. It's followed by a formal ceremony that starts at around 11am.
Many local politicians and military personnel will speak. At the end, the US Army's 75th Pacific Division will honor those we've lost with a 21-gun salute.
>> Find details on this event in the Presidio
More Things To Do in San Francisco in May
In addition to these special San Francisco events in May, check out my tips for what to wear and other fun things to do at this time of year, including the best day trips, guided tours, nighttime events, and free events in May.
>> More on how to make the most of your May vacation in SF
Weather in May
Are you unsure what you need to pack for your stay? If so, then check out my page that will give you advice about the weather and tips on what to wear while you are here.
>> What to pack for a trip to SF in May
More Bay Area Events in May
May SF Bay Area Calendar | Napa Valley Events

Follow SFTourismTips on Facebook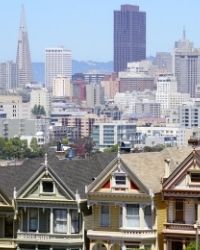 On my Facebook page, you will find more great information about planning your San Francisco vacation.
It includes tips, must see attractions, and other fun details.
Click the link below to check it out. If you enjoy the page, give us a like.

More Pages to Enhance Your Visit