Things to Do in San Francisco in May
40+ of the Best Activities - Tours, Shows, Events, & More
NOTE: As of July 9, San Francisco and Bay Area counties are holding off on any more reopening due to a spike in cases. Many large events, theater performances, and concerts are cancelled or postponed. Click here to stay up-to-date with what's open and opening soon.
The best things to do in San Francisco in May include bay cruises, events, and theater performances. This month, you can also enjoy a walking tour to learn more about the history of the city, spend a night out on the town, or take a day trip to Yosemite, Napa Valley, or other nearby locations.
My list includes more than 40 of the best options in May! You will also find some great deals to help you save during your stay.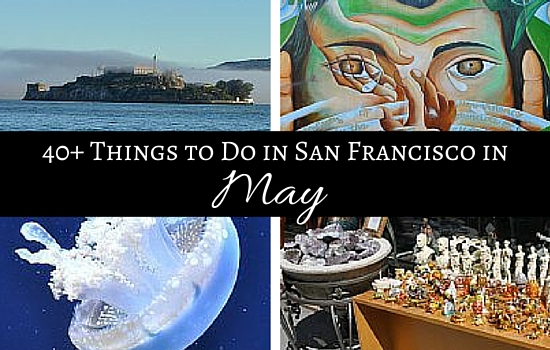 Disclaimer: I receive a small commission from some of the links on this page.
Uncover a Variety of May Events
The May events calendar is also full of fun things to do in San Francisco in May. The biggest events include Bay to Breakers, the Uncorked Wine Festival, and Oysterfest.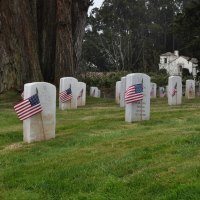 You can also watch the SF Giants baseball team in action at Oracle Park. The Oakland A's play almost a dozen home games just across the bay at the Oakland Coliseum this month.
You can also take your mother out to a special brunch or lunch on Mother's Day. In addition, my insider's guide to Mother's Day features other fun things to do that day.
Memorial Day weekend is also a busy weekend in SF. You will find the Carnaval Festival and Parade, several Memorial Day ceremonies all throughout the SF Bay, and many other fun things to do.
Head Out on an SF Bay Cruise
The city of San Francisco borders both the SF Bay and the Pacific Ocean. Every day, you will find several types of cruises leaving Fisherman's Wharf. May is a great time to take a cruise around the SF Bay.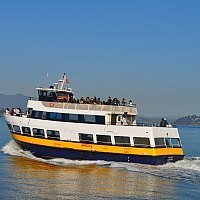 These are just a few of my favorites this time of year. Click the links below to find your tickets to my favorites at up to 50% off on Goldstar (another reason why I love these three)!
Blue & Gold Bay Cruise: 60-minute cruise on the SF Bay, leaves severa times a day and it's one of the most popular SF cruises


Morning Champagne & Mimosa Cruise: Runs on Saturday and Sunday mornings and it's a great way to relax and unwind during your stay


Sunset Cruise: One of the best ways to end your day is on a sunset cruise on the water.
>>See more of my favorite cruises
Explore SF on These Guided Tours
One of the best ways to see SF is on foot and you will find dozens of great walking tours in May. Some of them will take you through the history of top districts. Others are more specialized and will take you through a specific attraction. Click here for more on my favorite guided walking tours.
SF City Guides and the SF Public Library also offer free walking tours. They are wonderful tours and allow you to learn quite a bit about SF without spending too much money.
Another popular type of guided tour is our food tours. Yes, you will do some walking, but it's usually at a slow pace and you don't walk very far. These are more focused on sampling the wonderful foods, sweet treats, and wine & cheese of a specific district. Click here for a list of my favorite food tours.
>>Discover a list of all SF tours
Escape SF on a Day Trip
Although SF is beautiful in May, it is also fun to escape on a day trip. SF is situated so close to many gorgeous places such as Napa Valley, Monterey, and Yosemite.
A trip to Napa Valley is an easy day trip from SF. The drive is just over an hour. On these tours, you will learn all about this region, see how its wine is made, and sample it at up to three or four places. Click here for more details on taking a trip up to Napa for the day.
Monterey is a lovely seaside town about an hour and a half south of SF. You can either take a guided tour down here or rent a car and venture out on your own. Once you arrive, you can visit their famous aquarium, go shopping on Cannery Row, or take a whale watching trip on the bay. Click here to learn more about visiting Monterey.
Yosemite is another popular day trip from SF. It takes about 3 and a half hours to drive to Yosemite, but a day trip is a great way to take in this beautiful national park. You will get the chance to see famous landmarks such as Half-Dome and El Capitan. In May, Yosemite Falls will give you a spectacular show too. Click here to visit Viator and learn more about the best day trips to Yosemite from SF.
>>Find additional day trips from SF
Half-Priced Things to Do in San Francisco in May
You will find many great discounts on things to do in San Francisco in May on Goldstar. They offer tickets for events, tours, and more at up to 50% off. Here are some of the top picks for this month.
*Small service fee at checkout.
Spend the Night Out on the Town
The nights here offer several fun events, activities, and other things to do. You can head out for a night at one of my favorite bars or sample local wines at a popular wine bar.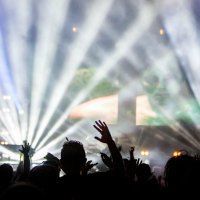 Our concert calendar is also full of top artists. You will find shows both big and small right in SF. My concert calendar in May also includes some of the biggest performances around the Bay Area.
The city is also well known for its comedy clubs. Almost every night of the week you can find a comedian on stage or an improv performance. The local clubs attract performers from all over the world.
They also enjoy offering the stage to up and coming local acts.
>>Find additional nightlife options in SF in May
Eat, Drink, & Have Fun at a Festival
Another one of the best things to do in San Francisco in May is to head to a festival. This month, the calendar fills up as the weather is beautiful making it the perfect time to spend sometime outside.
The Cinco de Mayo festival draws in thousands of attendees every year. It's held in the Mission District. It's a full day of dancing, live music, and traditional Latin American cuisine.
Another popular festival in May is the Taiwanese American Cultural Festival. This one-day event features traditional food, entertainment, and art. It draws in more than 10,000 people every year. You will find it in Union Square every May.
The Carnaval Festival and Parade also draws in a large crowd. This two-day event is always Memorial Day Weekend. It's a time to celebrate both Latin America and Caribbean cultures.
>> Full calendar of festivals each month in SF
Uncover the Best Places to Stay
If you are looking for a great place to stay, then check out my hotel recommendations. Click the links below for a list of the best places to stay.
Find deals and discounts on Booking and TripAdvisor by clicking on the links below.
Booking: Find great deals all around San Francisco for your upcoming stay!
TripAdvisor: What's the #1 hotel in San Francisco? Read reviews & find hotel deals on TripAdvisor!
Head to the Theater, Symphony, or Ballet
In May, you will find performances at the theater, by the SF Symphony, and a few final shows by the SF Ballet.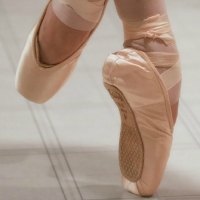 The theater schedule includes big name performances such as The Lion King, the Book of Mormon, and Wicked. Almost every night, you will also find small local shows at theaters all around town. Click here for the full May theater calendar.
The SF Symphony also has around 10 performances this month. They change up their schedule frequently, so there is always something new. Click here for this year's symphony shows.
The SF Ballet wraps up their season every May. They usually feature one show this month with around 7 to 10 performances. They often do their last one on Mother's Day. Click here to see this month's ballet calendar.
Discover Something New in SF's Museums
SF museums are always offering something new. We have almost 40 museums just inside the city limits!
The most visited museums include the SF Museum of Modern Art, the California Academy of Sciences, and the Exploratorium. Other top options include the deYoung, the Legion of Honor, and (my personal favorite) the Asian Art Museum.
Several of them also offer free days. It's a great time to see our museum's permanent exhibits without having to pay the admission price. Click here for details on museum free days.
Our museums also attract some of the biggest traveling exhibits. It's a time when you can see even more during your visits. Most of them stay for a few months and many feature more than one at a time. Check out my museum exhibit schedule to see what's showing this month.
>>Learn more about all of SF's museums
See SF's Top Attractions
One of the most popular things to do in San Francisco in May is to visit our attractions.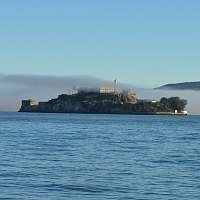 Alcatraz is one of the most visited attractions in SF. With more than a million and a half visitors every year, it's definitely a must see during your stay. Click here to learn all about this fun stop.
The Golden Gate Bridge is another site that is visited by a large number of people each year. In addition to walking on the bridge, make sure you spend a little time in its outdoor museum. Here you will learn all about what it took to build the bridge and how it works. Click here to learn more about visiting it.
The Japanese Tea Garden is another place I recommend checking out in May. It's a peaceful retreat and features lovely plants and flowers from Japan. There are also a few historic structures you will get to see while you are there. Click here to learn more about visiting the Japanese Tea Gardens.
>>Discover details on all of SF's attractions
What to Wear in May in SF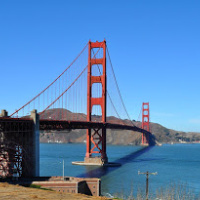 The weather in May in San Francisco is cool, yet sunny. You will find temperatures in the mid 60s during the day. It cools down a little at night to around 50 to 55 degrees, so make sure to bring along something warmer for the evening.
I also recommend wearing layers during the day. It's always warmer in certain districts and cooler in others. If you plan to take a cruise around the bay, you will find that the wind gets quite crisp in May.
>>Full guide on the weather each May in SF
More Ways to Save During Your Stay
A visit to San Francisco can be expensive. However, there are many ways to save.
CityPass
The CityPass is a discount card that includes admission to some of the top attractions. It includes entry into the California Academy of Sciences, the Aquarium of the Bay (on Pier 39) and the Exploratorium.
The pass also includes a ticket on a bay cruise (which is a must for first time visitors).
Visit San Francisco's "California Academy of Sciences" & 4 other attractions at a savings of up to 46% with CityPASS. Shop Now!
Go City
Another way to save on things to do in San Francisco in May is with Go City. It's for those that love to GO, GO, GO on their vacations.
This discount pass includes access to more than 30 bay area attractions. You can also pay for access for one day, two days, three days, five days, or seven days.
If you love squeezing in as much as possible, then this is the pass for you!
Build Your Own San Francisco Pass with Go City!
Groupon
You will also find some great savings through Groupon. They have a large selection of savings in different categories.
They offer deals at local restaurants for a fraction of the full cost of a meal. You will also find tour and other activity discounts. I use them all the time to find discounts on tickets to local events and shows.
Find Today's Daily Deal on the Best in San Francisco!
Free Things to Do in San Francisco in May
There are numerous free things to do in San Francisco in May. They include free events, museums, and attractions.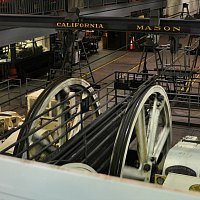 Top free events this month include the Carnaval celebration, the Asian Heritage festival, and the Memorial Day event at the National Cemetery. Click here for a full list of the 101 best free events in SF each year.
You will also find 10 great free museums. That's right, you can visit them for no charge at anytime. Click here for our best free museums.
>>Find all of the great free things to do in SF this month
Shop 'Til You Drop
If you love to shop, then you will love the variety of shopping spots here. You will find high end options in Union Square and in the Westfield Shopping Center nearby.
You will also find some great shopping in the Haight Ashbury, Pacific Heights, and Marina Districts. Most of these are small, locally owned boutique shops.
Many people also love to go shopping in Chinatown. You will find everything here from luggage to jewelry to souvenirs. The prices are reasonable, especially if you venture into the more local areas of the district.
>>Find a full list of places to go shopping in SF
Fun Things to Do with Kids
Are you planning to bring along your kids with you to San Francisco? If so, you will find that there are so many great family-friendly activities and attractions.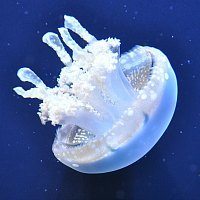 Some of my favorites include cruises around the SF Bay, watching the jelly fish at the Aquarium of the Bay, and seeing a 4-story rainforest at the California Academy of Sciences.
Other fun things to do in San Francisco in May with your kids include exploring at the Exploratorium, seeing the animals at the SF Zoo, and riding over the Golden Gate Bridge on a red fire engine.
>>Find a full list of fun things to do with the entire family
Catch a Game
In May, both the San Francisco Giants and the Oakland A's baseball teams play several games at home. This month, both of them will play around a dozen home games.
This means that you can catch a baseball game almost every day of the season.
The SF Giants play at Oracle Park on the southern side of the city. The Oakland A's play at the Oakland Coliseum.
Both are easy to access by public transportation and a fun way to spend some time during your visit here.
>>Find a full schedule of Giants games in May
Walk Around Top Districts on Your Own
I've also created a number of itineraries that allow you to explore the city on your own. Some of my favorite itineraries include those that are district specific.
There is so much to see in the Mission on your own. You can see hundreds of colorful murals, visit the oldest building in SF, and relax in Dolores Park. Click here for a self-guided itinerary of the Mission.
You can also walk around the Chinatown district and see its interesting attractions. On this one-day tour, you will see its historic temples, the Chinese Historical Society, and sample dim sum. Click here for this free itinerary.
It's also fun to spend some time in the Alamo Square area. Here is where you will find our famous painted ladies. My itinerary helps you find the most colorful and interesting houses in the district. Click here for this itinerary.
>>Interested in more itineraries? Click here for all of my self-guided tours.
Are you visiting San Francisco in May? Save this page to Pinterest to use for your upcoming visit!