San Francisco Walking Tours
The Best Guided Walking Tours in SF
Taking a San Francisco walking tour is one of the best ways to see the city. It gives you the chance to get an up-close and personal look at the major attractions and neighborhoods that made SF famous.
San Francisco has quite a few interesting guided walks, from the popular Golden Gate Bridge trips to food tours where you taste your way through a specific neighborhood or market.
The best part about many of the San Francisco walking tours is that you get access to places you can't get into otherwise. You will also find out about hidden spots and little known facts for each SF district or tourist attraction.
What to Expect During These Walks
SF walking tours last between one and three hours. I've found that most hit the spot in between and are around two hours long. During this time, you do quite a bit of standing and walking, since the guide is explaining a lot along the way.
On average, the tours usually cover around one to three miles. The city is very hilly, but many tours try to take the flattest route. If any tour requires climbing a steep hill or set of stairs, I've included it in the description, so you know what you are getting yourself into before you book.
Make sure you always wear comfortable shoes and clothing for the walk, since there isn't always a place to sit down and rest.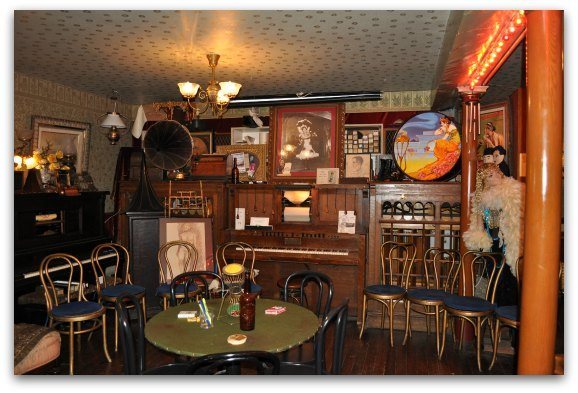 This is a rare look inside one of the painted ladies in Alamo Square. The owner offers a look inside, at times, for those on the Alamo Square Walk offered through the SF Public Library.
San Francisco Public Library
The SF Public Library offers several informative free walks. They are given by local experts who are volunteers and passionate about their subject.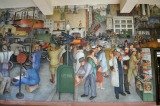 Each one provides well researched information on their topic. I've taken quite a few of these tours and I always learn something new.
Although these tours are free, they do ask for donations at the end. This is to help keep the program running, not a tip for the guide.
You don't need to make a reservation, you just need to show up at the designated location a few minutes before it begins.
One downside of these walking tours is that they don't limit the number of people who participate. Some of the most popular ones get quite large. However, they are free, so you can always head off and do something else if it isn't right for you.
Cost: Free
Learn More: List of Guided Walks Offered by the SF Public Library
Alcatraz Prison
The Alcatraz prison visits are by far the most popular of the San Francisco walking tours. They start and end with a ferry ride over to the island, but the rest of it is all on foot.
There are several tours a day. They also offer one or two each evening, depending on the time of year.
All tours start with a walk up the hill to the prison. You will then take a self-guided audio walk.
A visit to Alcatraz is a must for all first-time San Francisco visitors!
Cost: Starting at $33 per adult
Fisherman's Wharf & North Beach
This San Francisco walk covers two of the most visited SF neighborhoods: Fisherman's Wharf and North Beach. The two-hour journey starts at the world famous Buena Vista Cafe.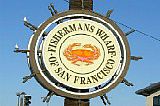 From here, you'll take in some amazing views of the Golden Gate Bridge and then make your way over to North Beach, where you'll get to check out Washington Square Park and Saint Peter and Paul's Church.
You'll then climb the stairs to soak in the views near Coit Tower. From here, you get additional views of the Golden Gate Bridge and crooked Lombard Street.
At the end, you receive a ticket to ride on the famous cable cars. This way you can continue to explore on your own.
This tour lasts around two hours and includes quite a bit of walking. It also includes a stair climb to the top of Coit Tower. It's a great one for those who love to explore on foot.
Cost: $52 per person
Book Tickets: Fisherman's Wharf & North Beach Walk
Chinatown
There are many walking tours to choose from if you are looking to explore Chinatown. Some include samples of dim sum (traditional small plates), and others tell you stories about ghosts that roam this part of town.
Most of the Chinatown tours also include a walk past its many attractions such as the Fortune Cookie Company, famous herbal pharmacies, and colorful temples.
Cost: Varies by tour (click the link below to see options)
Learn More: Chinatown
North Beach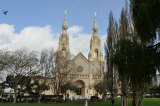 You will also find quite a few San Francisco walking tours in North Beach. Here you can see many attractions including Washington Square Park, Saint Peter and Paul's Church, and Coit Tower. You can also take a food trip and sample some of this district's amazing Italian treats.
Cost: Varies by tour (click the link below to see options)
Learn More: North Beach
The Castro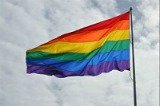 Take a walking tour of the colorful and historic Catro District and learn about SF's internationally recognized gay and lesbian district.
This is the neighborhood where civil rights leader Harvey Milk lived. On this tour, you'll visit the location of his original camera shop, as well as Harvey Milk Plaza, and learn more about the Civil Rights Academy built in his honor.
You'll also see many beautifully crafted murals, spend some time in the Pink Triangle Memorial Park, and find out about the Rainbow Honor Walk Project.
This two-hour adventure is a great way to learn about this controversial, yet thriving, San Francisco neighborhood.
Cost: $25 per person
Book Tickets: Guided Castro Visit
SF Ghost Walks
Are you excited by the idea of searching for ghosts from San Francisco's past? If so, then you will enjoy these walking tours. Each one offers you the chance to learn more about SF's dark and mysterious past as you experience the places where ghosts are said to roam. Most are more educational than scary, but all are fun.
Cost: Varies by tour (follow the link below to see options)
Learn More: SF Ghost Walking Tours
Discounted Tickets
In addition to the tours mentioned above, you can also find some discounted tours on Goldstar. Here are just some of the San Francisco walking tours that you can find at up to 50% off the full cost for certain days and times:
North Beach Food Tour
Mission North Food Tour
Edible Excursions' Japantown Food Tour
Craft Chocolate Tour
Edible Excursions' Ferry Building and Farmer's Market
Find discounted tickets for these and other walking tours and events on Goldstar.
Additional San Francisco Walking Tours
Self-Guided: Do you prefer to explore on your own? If you enjoy going at your own pace, then check out these self-guided tour options. You can choose from audio guides and hard copy maps with pre-planned routes.
Food Adventures: Are you interested in sampling some of the tasty treats of San Francisco? These San Francisco walking tours combine a guided walking tour with the savory flavors of some of San Francisco's most popular dishes.
Night Trips: If you love to experience the city at night, these San Francisco walking tours offer different fun options, from ghost stories to dinner in a local restaurant.
More Tours You Will Enjoy