Unusual Things to Do in San Francisco: 25 Unique Ideas for Your Vacation
There are dozens of cool and unusual things to do in San Francisco. To help you get started on finding them, I've pulled together a list of my 25 favorites.

They include everything from visiting a labyrinth built on the side of the cliff to walking by the home where Charles Mason lived while in SF. You can also attend one of our famous street fairs, climb some of our colorful staircases, or go roller skating inside an old Catholic Church.
Whether it's your first or tenth visit, I think you will enjoy some of these unique activities in San Francisco.
Disclaimer: I receive a small commission from some of the links on this page.

1. Search for Parrots

Who doesn't love parrots? One of the unusual things to do in San Francisco is to search for a flock of our wild parrots. They are so famous that there is a full movie about them called the Parrots of Telegraph Hill.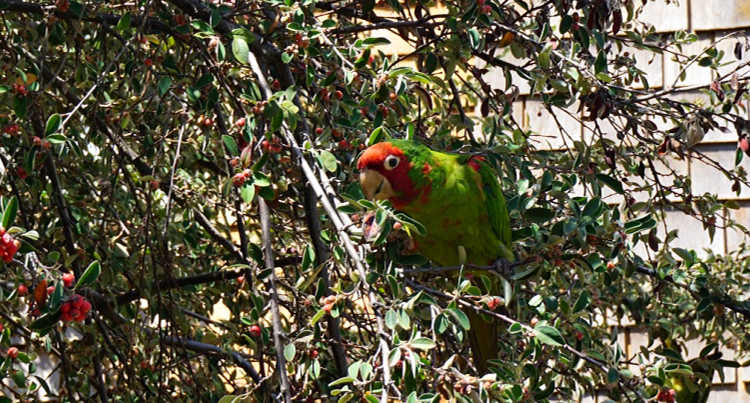 No one is quite sure where this flock of red-masked parakeets came from, but they are fun to try to find. There are also now three or four different flocks around the city.
The most famous is the one on Telegraph Hill. You will also find a flock that hangs out in and around the Mission District and another set along the Saturn Street Stairs.

If they are in the area, they aren't too hard to find since they are LOUD! However, seeing them up close is a little more challenging. I've been able to catch them up close a few times and it's a cool experience.

>> Learn more about visiting Telegraph Hill and tips to find the parrots

2. Visit the Antique Vibrator Museum

In my opinion, this is one of San Francisco's most unusual museums. The Antique Vibrator Museum offers a history of vibrators from the late 1800s up until the 1970s.
You'll learn about its origins, how it was created, and how its advanced over the year. The museum is small and will only take about 30 minutes to walk through, but it's an interesting visit.
You can also learn more on their monthly free docent tour. It's led by Sexologist and Museum Curator, Dr. Carol Queen. The tour is every 3rd Sunday at 3 pm. You must call for reservations at least 72 hours in advance at (415) 345-0400.

This museum is inside Good Vibrations at 1620 Polk Street in the Nob Hill District. 

3. Discover the Lands End Labyrinth (or Other Rock Art)

The Lands End Labyrinth used to sit high on a cliff with views of the Pacific Ocean, the Marin Headlands, and the Golden Gate Bridge. The site is still there, but in recent years the design has changed from a maze to a heart to other works of rock art.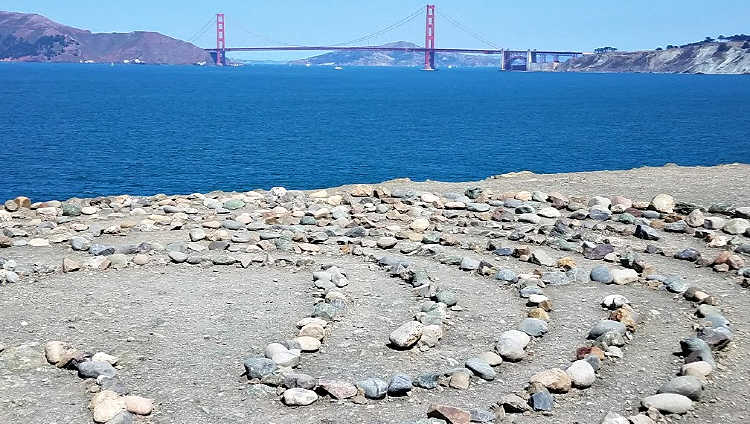 As a labyrinth (pictured above), people used to meditate as they walked around it, as a sort of journey to the center of themselves and then back out into the world again.
It was composed of more than 300 large stones that, for unknown reasons, were thrown off the cliff during the pandemic lockdown. However, this spot is so treasured by the community that efforts have been made to restore the serene reflective space, and when you go, you should find some type of rock art still there to contemplate.
This picture-perfect location is on a small path off the Lands End Trail. Find it by following the "Mile Rock Beach" sign.
>> More about visiting Lands End
4. Attend Up Your Alley

Every July, thousands of people attend Up Your Alley, which is one of the most unusual things to do in San Francisco. This festival is all about leather and B.D.S.M. play. Each year, they have around 80 vendors selling everything from toys to biker gear.
This event is not one for the faint of heart as you will find many people openly enjoying the festival. However, if this is your scene, it's the perfect festival to attend. 
Up Your Alley is usually the last Sunday in July every year. It's held on Dore Alley at Folsom Street.

5. Visit a Buddhist Temple

San Francisco is also home to the most authentic Buddhist Temple in the United States, Hua Zang Si. One of the reasons that I think it is unusual is because it's also housed in an old Lutheran Church in the Mission District.

It's really a cool experience to visit it. They welcome visitors with open arms. If you are a Buddhist, just walk right in. If you aren't a Buddhist, they will be happy to give you a guided tour of their temple. You will learn all about the religion and what makes this place special. 
You don't need an appointment and it takes less than an hour to visit. If you are in the area, this is well worth a stop. 
>> See more pictures and find additional visiting tips for the Hua Zang Si Temple

6. Attend the Folsom Street Fair

The Folsom Street Fair is similar to Up Your Alley, but this one attracts more than 250,000 people every year. The event stretches out over 13 blocks in San Francisco's SoMa district on Folsom Street.
You will find more than 200 exhibits with everything from toys to clothing. There is also live music, performances, and dancing in the streets. This is also a clothing optional event, so they have places you can store your clothing during the festival if you want to go nude.
This event is usually on the last Sunday in September.

7. Visit the Columbarium

Another one of the unusual things to do in San Francisco is to visit the Columbarium. This facility is run by the Neptune Society and is the resting place for thousands of late San Francisco residents.

Each cubicle that houses the remains of a loved one showcases the unique personality of the deceased. You will also see some that are more than 100 years old.
Another thing I love here is the neoclassical design of the building. It's gorgeous both inside and out with a unique dome, stained glass windows, and lovely decor inside.
>> Visit my Columbarium page to learn more and find out more about visiting

8. Check Out Does Your Mother Know

The Castro District is the heart of the LGBTQ community. Here you will find lots of fun things to do. One of my favorites is Does Your Mother Know.
It's an adult entertainment shop with plenty of interesting items for sale. You will find everything from videos to toys. Don't be shy about just stepping in to check it out. The salespeople are very friendly and are open to answering any questions you have about their unique product line.
You will find this store at 4141 18th Street near Castro.

>> Learn more about what there is to see and do in the Castro

9. Climb a Set of Mosaic Staircases

Climbing our colorful mosaic staircases is another one of the unusual things to do in San Francisco. We have six fully mosaic staircases (and counting).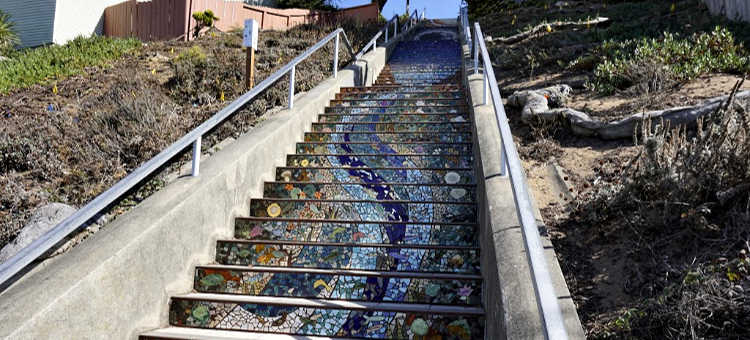 The most popular is the 16th Avenue Staircase. It's one full block of beautifully designed stairs with a theme that expands from the sky to the ocean.
You will also find another set just a few blocks away called the Hidden Garden Stairs. 
In addition to our mosaic staircases, you will also find other interesting stairways all around SF. They are made to replace paved streets where the hills are too steep for cars.

>> Find my list of my favorite staircases around SF

10. Grab Dinner at AsiaSF

You can't leave San Francisco without having dinner at AsiaSF. This nightlife hot spot features live entertainment throughout your dinner by proud and talented transgender people. 
The Ladies of AsiaSF will sing, dance, offer comedic relief, and keep you entertained all night long. This venue celebrates diversity and offers you a show you will never forget.
They do welcome you to take pictures of each performance or with the individual performers after the show. 

Make sure to also sample some of their amazing cocktails. 

You do need to make reservations well in advance to catch a show. Visit their site for more details.

Top Activities Around SF

11. See a 4-Story Rainforest

You probably wouldn't associate San Francisco with a rainforest, but we are home to a large, 4-story indoor rainforest. You will find it inside the California Academy of Sciences.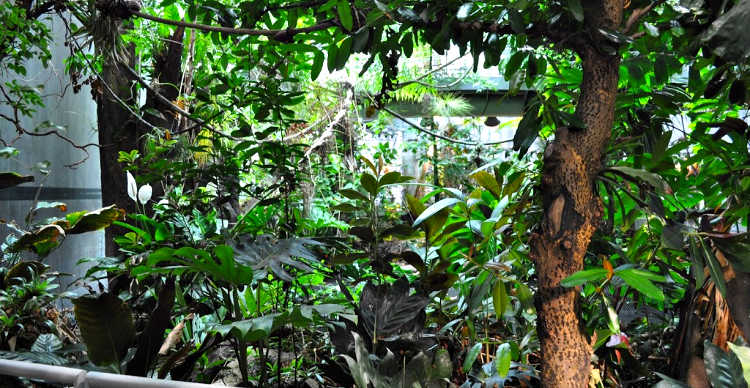 What makes this place special is that each floor offers plants and animals from different rainforests from around the world. You will learn about each one as you experience it for yourself.
What I love about it is that butterfly species from around the world opening fly around. They will land on nearby plants and sometimes they will even land on you!
>> Find out more about visiting this 4-story rainforest

>> Find skip the line tickets for entry into our most popular museum, the California Academy of Sciences

12. Check Out the Camera Obscura

The Camera Obscura is another one of the unusual things to do in San Francisco. What is a Camera Obscura? It's a rare imaging device based on a design originally by Leonardo da Vinci.
It's set inside a small building and offers 360-degree views of the Seal Rock Area on the western end of the city. It's open to visitors from 11am to 5pm most days.
You will find it behind the former Cliff House restaurant near Ocean Beach. It's the interesting looking building with the sign "Giant Camera."

13. See a Show at the Oasis

You will find this gay nightclub on the western end of the SoMa District. They offer live performances most Thursday through Sunday nights.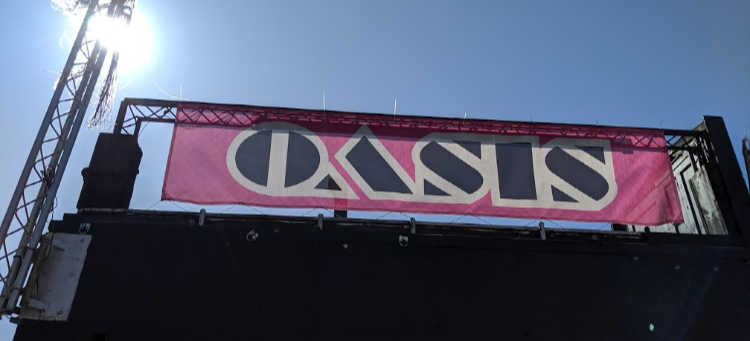 These aren't your typical shows and they are very entertaining. Previous shows include "So You Think You Can Lap Dance," "Podcast 'Drag Her' Special Presentations", and "Friends, Live." They also have special parties such as the "Drunk Drag Red Carpet Party." 
Everyone is welcome and it will be a night of entertainment that you will never forget!
Oasis is at 298 11th Street. 

14. See Where Charles Manson Lived

Did you know that Charles Manson lived in San Francisco before moving to Los Angeles? He and his "family" moved to the city for a short time in 1967.
The house is in the famous Haight-Asbury District at 636 Cole. Although you can't go inside, you can walk by to get a glimpse of where he lived and recruited some of the members of his family that went on to commit horrendous acts.
You will often find others in this area on the hunt for this house. Even though Manson only lived here for about six months, it's high on the list of those fascinated by Manson and his life.

15. Feel What It's Like to Be in an Earthquake

The San Francisco Bay Area is in the ring of fire and we have several tiny earthquakes each month. However, it's rare to feel most of them since they are so small.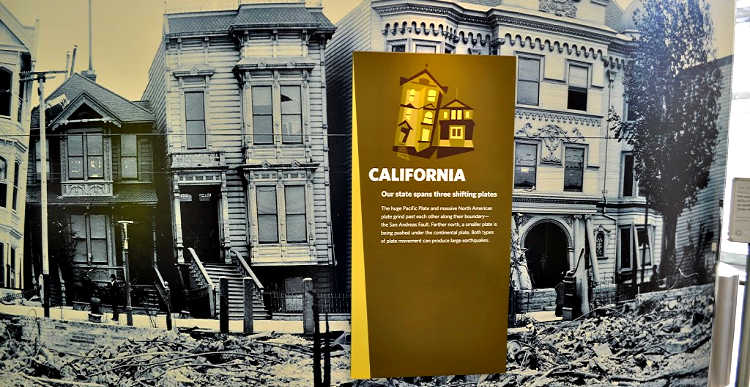 If you want to feel what it's like to be in an Earthquake, make sure to stop by the California Academy of Sciences (also #11 on my list). 
Inside the "Shake House," you will get to feel the shaking similar to two of our largest earthquakes. The most famous is the 7.9 earthquake from 1906. The second is the 1989 Loma Prieta Earthquake (also known as the World Series Earthquake) that was a 6.9.
As a safety precaution, this exhibit is for those 4 years of age and older. 

16. See Where Patty Hearst Lived While Kidnapped

The Haight-Ashbury was also one of the homes where Patty Hearst was held hostage. In 1974, Hearst, a granddaughter of publisher William Randolph Hearst, was kidnapped at her home in Berkeley by the Symbionese Liberation Army.
They moved her around quite a bit and one of the places she stayed was at 1235 Masonic Street in the Haight. She was held captive here for about a year. She also lived in two other safe houses in the city during her captivity. One is at 1827 Golden Gate Avenue and the other at 288 Precita Avenue.
You are not able to go inside any of these locations, but all three served as safe houses for Hearst and the SLA in the 1970s.

If this story fascinates you, you will find the location where she robbed a bank with the SLA in the Sunset District. It was the Hibernia Bank at 1450 Noriega Street, which is now a medical services building.

17. Listen to the Water at the Wave Organ

Another one of the fun and unusual things to do in San Francisco is to listen to the Wave Organ. This art piece was installed along the waterfront in 1986 in conjunction with the Exploratorium.

The organ makes music and sounds as the waves move in and out of it. It includes 25 pipes made of PVC. Many of them are different which creates unique sounds from the water.
You will find it on a jetty on the eastern side of Crissy Field. You will walk behind the St. Francis Yacht Club building to get here.
Check the tides before you arrive, as it's best to visit during high tide when the organ makes the most amount of music.

18. See Our TV & Movie Houses

San Francisco is full of history and you will find several famous TV and movie houses all around town. Here are just a few that you will want to check out. 
Party of Five: 2311 Broadway Street
Full House: 1709 Broderick Street, this is the outside of their house for the TV show. Many people confuse it with the Seven Sisters/Painted Ladies along Steiner Street. These were only used in the opening credits and are fun to visit also.

Vertigo: Madeleine's apartment is at 1000 Mason Street in Nob Hill (one of my favorite buildings in San Francisco). Scottie's apartment is at 900 Lombard Street and they faked the view of Coit Tower out his window. Empire Hotel (now called the Hotel Vertigo, which is themed after the movie and open for guests to spend the night) is at 940 Sutter Street. This is where Judy Barton lived.

Mrs. Doubtfire: 2640 Steiner Street is the location where the Hillard family lived.

Monk: Monk's San Francisco apartment was at 999 Broadway.

These are just a few of the most famous ones. There are dozens of other film locations all around San Francisco. You can see them in person as you watch each scene on the Movie Tour. 

19. Swing Around on Goat Hill or Bernal Heights

Head to the top of Goat Hill in Glen Park or Bernal Heights Park to find two of our popular hilltop swings. There are several around San Francisco and these two are becoming famous on Instagram.

The one in Goat Hill has amazing views of downtown San Francisco and the surrounding areas. This one is hit or miss as sometimes local residents take it down. Even if the swing isn't there, you can still catch some amazing views.
The one on Bernal Heights also has some good views. It's almost all the way at the top on the eastern side of the building on the summit.
20. Ride a Cable Car

San Francisco is the only city in the world that still operates cable cars the way they were originally designed. Andrew Smith Hallidie invented these cable cars in 1873. His goal was to create a mass transit option that would make it easier for the residents of San Francisco to move up and down our steep hills.
Over the years, several other cities installed them on their streets, but they slowly disappeared as more people used cars. You will find some modern-day cable cars, but none of those run in the way they were originally built except those on San Francisco's streets.
Our cable cars are not automated, which means they are manually run by our friendly cable car operators. There are two types of cable cars in operation. The California line runs cars that are a little larger and that can be operated from both sides of the vehicle.

Those that run on the Powell/Mason and Powell/Hyde lines can only be operated on one side. This means that they need to be turned around at the end of each line. If you hop on at the very first stop, you will most likely get the chance to see the operators spin the cars around on a turnstile so it can head back in the other direction.

>> Learn all about what it's like to ride a cable car 

21. Check Out Our Colorful Street Art

While street art isn't as unique as it used to be, it's still one of my top picks for unusual things to do in San Francisco. The great thing about our street art and murals is that you will find them all over town.

Currently, there are more than 1,000 pieces of art spread out all around the city. The largest concentration is in the Mission District. You'll find a wide variety here including quite a few with strong political statements.
Our street art is changing and growing all the time. Some pieces get ruined, some are painted over, and there is always a talented artist around to put up a new piece. 
>> Find out more about our street art and where to find some of the best pieces

22. Admire the Diego Rivera Frescos

Diego Rivera was a famous artist from Mexico with an interesting back story. He was married, divorced, and married again to artist Frieda Kahlo. 
During his time in the states, he spent quite a bit of it in SF. During his stay in the City by the Bay, he was commissioned to create three frescos which are still around today.
All three are free to visit and open to the public. Each one is an amazing work of art with wonderful details. 

>> Visit my Diego Rivera page to learn more about visiting each one

23. Walk Down a Crooked Street

Another one of the unusual things to do in San Francisco is to walk or drive down one of the most crooked streets in the world. There is much debate as to which street in the most crooked, but no one argues about the beauty of Lombard Street.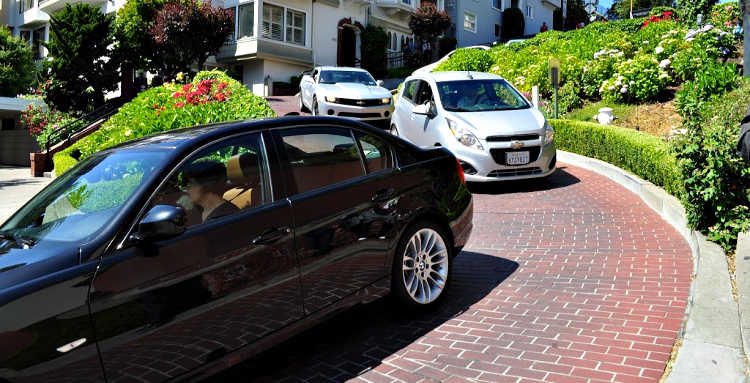 The one block long stretch has been maintained in it's original zigzag set-up. It was designed this way to make it easier for horses to get up and down this steep stretch of Lombard Street.
Over the years, million-dollar homes and gorgeous gardens have sprung up around it. Today, it's free to visit on either foot or on car. The most famous photos of it are from the bottom at Lombard and Leavenworth looking up towards the top.
>> Learn more about what it's like to visit Lombard Street

24. Cruise Around the Church of 8 Wheels

What is the best thing to do with an old church? Why not turn it into a skating rink?
That's what you will find at the Church of 8 Wheels. This restored Catholic Church now has a large open space for skating. The new owners added a touch of color, a spinning disco ball and a state-of-the-art sound system. 
The cool part is that you will also see remnants of this buildings past including its religious inspired stained-glass windows, some of the old pews and other religious symbols.

Church of 8 Wheels welcomes everyone to their skating floor. They have specific times set aside for families and times just for adults. Check out their website for the best times to go skating.

25. See Where Al Capone Lived

Al Capone is most famous for the time he spent in Chicago running his business, but did you know he also "lived" in San Francisco? Okay, not in the way most people live here, but instead, he lived as a prisoner on Alcatraz Island.
People are fascinated by this old school gangster and come from all around the world to see where this opportunistic entrepreneur lived for 4.5 years. Did you know that he arrived by train?
Yep, they decided it was safer to lift up his train car and put the entire thing on a barge instead of risking his escape if they transferred him to a boat.
It's often stated that he's the first and only prisoner to arrive to Alcatraz by train (although other prisoners were on the train car with him when he arrived).
If you want to see where he stayed during his time on the island, make sure to check out the popular day or night tour of Alcatraz. Both offer a glimpse into what it was like for Capone to live on this cold and lonely island off the coast of SF.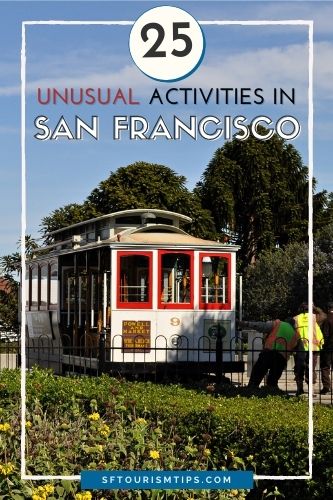 More Interesting Things to Do Around SF

Comments? Questions? Suggestions?
I would love for you to join me in my private Facebook group! 
It's a great place to interact with me and others who know the area well.
You can ask questions, get advice for your upcoming stay, and then share your photos and advice with others when you return home. It's a great community and the fastest way to get answers to those nagging questions about your visit!