The Wave Organ in San Francisco: Tips to Visit

by Jill Loeffler  •

Published: March 8, 2023
The Wave Organ in San Francisco is an outdoor acoustic art piece activated by the waves from the SF Bay. It includes 25 organ pipes of differing sizes. This allows this work of art to create a variety of sounds as the wave crash against it.
It's a wonderful, free attraction in San Francisco's Marina District. It's hidden at the end of a jetty near Crissy Field Recreational Area, the Marina Green, and the St. Francis Yacht Club.
From this spot, you will also have unobstructed views all around San Francisco Bay, including the Golden Gate Bridge, Sausalito, and Alcatraz Island.
Most people spend about 15 to 20 minutes here, and I highly recommend stopping at it if you are in the area.
The last time I visited, I ran into a family member of the artist that created it! It was her first time visiting, and it was fun to meet someone with a personal connection to the artist.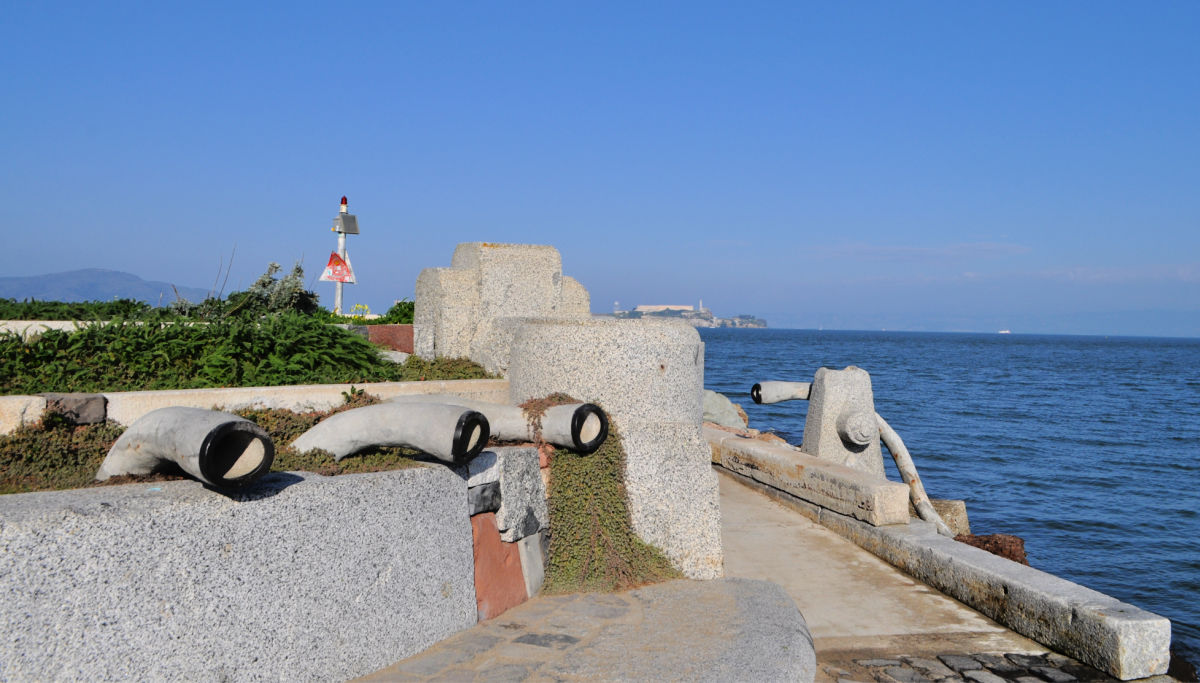 Disclaimer: I receive a small commission from some of the links on this page.

History of the Wave Organ
This unique piece is part of a series of outdoor exhibits created by artists associated with the Exploratorium. The brains behind the Wave Organ is artist Peter Richards. At the time, he was an artist in residence with the Exploratorium.
He originally created a rough version in 1981 for a new local music festival.
Being that there was so much interest in it, and became an instant fan favorite, people gathered together to get the support needed to turn it into a full-time, permanent structure.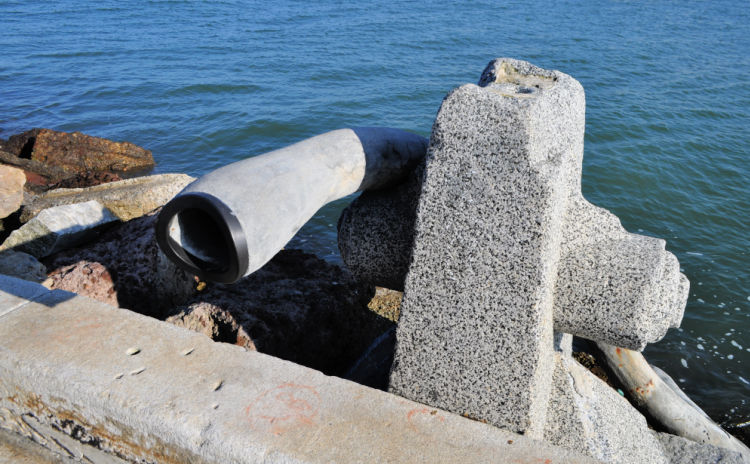 George Gonzalez, another artist in residence at the Exploratorium who is also a master stone mason, helped Richards build it.
Construction started in 1985, and it opened in 1986. It has delighted visitors since it opened with its fantastical design and fun music.
More About the Wave Organ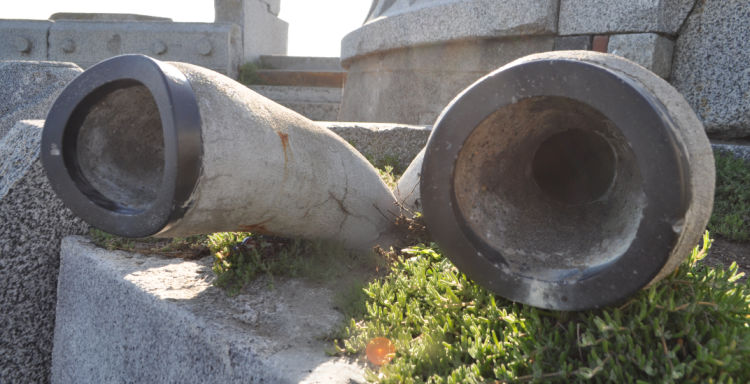 The 25 pipe organs in this piece are made out of PVC and concrete. They are of varying sizes and heights, so waves crashing against them create the sounds.
Many of them are low, deep, droning type noise (which is a little hard to explain and why I think you really need to experience it for yourself!).
You can also hear different sounds as the wave laps up, and the water enters the PVC pipes of this acoustic sculpture.
It also features pieces of carved granite and marble. Some of the stone used was once part of the Laurel Hill Cemetery, which used to be located in SF's Laurel Heights district.
Call Out Box: Did you know that many of San Francisco's Cemeteries were moved south to Colma? Find out more about the historic cemeteries still here and why most were moved out of the city.
Something that I love about this piece is that it's designed to be interactive with the visitor. You can walk on it and get close to many of the PVC pipes. As you move back and forth, you can listen to the incredible assortment of sounds as they change and evolve depending on your location.
You can hear them better if you put your ear against a specific PVC pipe. Don't worry about getting splashed, the water usually doesn't get that high up into the pipes.
And if you just want to hang out and relax, they also created benches. That way, you will find plenty of places to sit as you enjoy this outdoor attraction.
The Wave Organ is dedicated to the founder of the Exploratorium, the late Frank Oppenheimer. He was a high school science teacher, professor, and, most famously, a particle physicist who worked on the Trinity Project, among other discoveries.
The Best Times to Visit the Wave Organ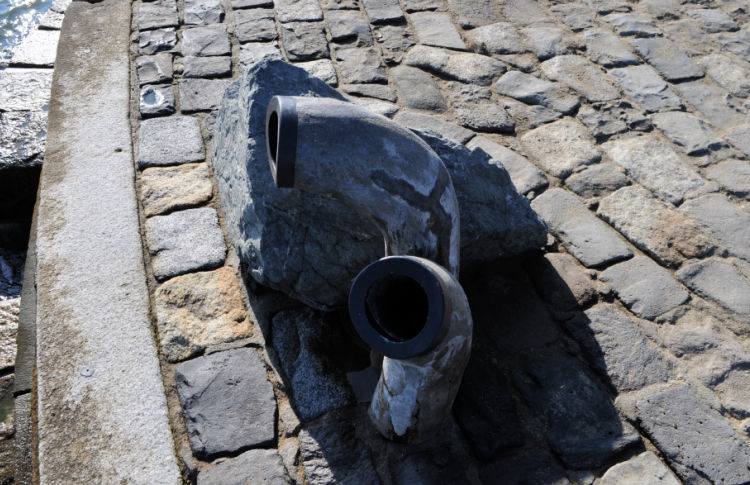 The best time to visit the Wave Organ is when the San Francisco Bay is at high tide (or really any tide that is higher than at low tide). This is when you will get the full effect of the sounds and music from this piece.
Just make sure you don't arrive at low tide, as it won't be nearly as interesting.
The dedication plaque on the Wave Organ also says it's even better during a full moon when the tides are higher. I've never visited at this time, but it sounds like an awesome time to be here!
San Francisco Bay high tide is twice a day and varies quite a bit from day to day.
For example, right now (the day I'm writing this), high tide is at 1:10 am and 12:01 pm. Tomorrow's high tied is at 1:49 am and 12:55 pm.
This is why I highly recommend checking out the predictions a day or two before visiting the Wave Organ to make sure you can see and hear it at its best at high tide.
I always use the U.S. government's NOAA Tide Predictions chart. You can look at their predictions further out, but I like to double-check a few days before I visit just to be sure and up to date.
>> Use the NOAA site for tide predictions for the coming few days (LINK: https://tidesandcurrents.noaa.gov/noaatidepredictions.html?id=9414290&legacy=1)
How to Get to the Wave Organ in San Francisco
The Wave Organ is easy to get to, but without knowing where you are going, it might feel like you are heading onto private property. You aren't, but keep this in mind as you walk toward it so you can just relax and enjoy the view.
This map shows its location along the jetty past the St. Francis Yacht Club and the walking path to get here.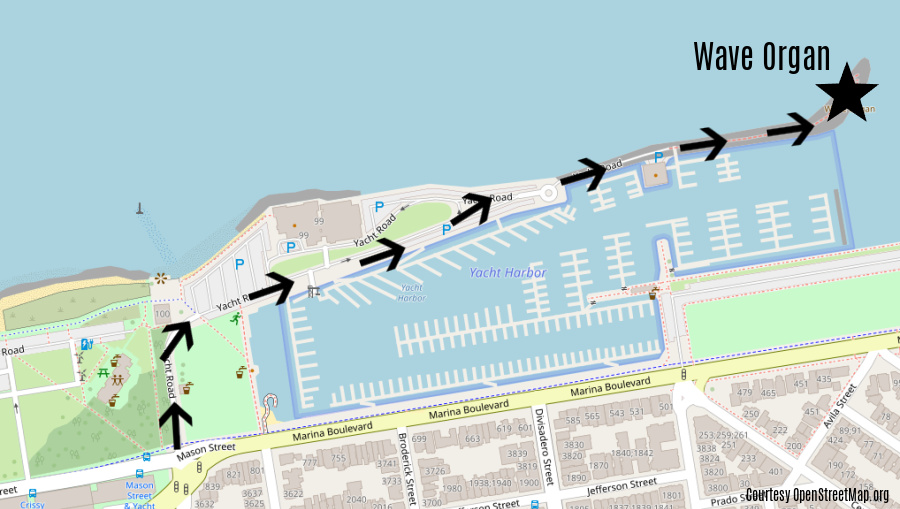 You'll walk through the parking lot, down Yacht Road, and up ahead, you will see a stone tower.
Stay to the left of the tower and continue down Yacht Road. You will find the Wave Organ at the end of this trail.
From Union Square
The easiest way to get here from Union Square is on the Muni 30 bus. Pick it up at Stockton and Sutter Streets and exit at the Mason Street and Yacht Road stop. Walk straight toward the water, then take a right to enter the parking lot.
This route takes about 45 minutes.
You can also take a taxi, Uber, or Lyft to get here. This option takes about 20 minutes and costs around $20 to $25 before a tip.
From Fisherman's Wharf
You have three options to get here from Fisherman's Wharf. You can walk, take a taxi, or take the bus.
The walk between these two attractions is about 2.5 miles. It's mostly flat except for the large hill you need to climb as you walk into the Fort Mason Center.
It's a beautiful walk with waterfront, and Golden Gate Bridge views almost the entire way.
If you decide to take the bus, your best option is also the 30. You will pick it up at Columbus Avenue and North Point Street and take it to the Mason Street and Yacht Road stop. This ride is about 30 minutes.
You can also take a cab, Uber, or Lyft. This option takes about 15 minutes and will cost around $20 before the tip.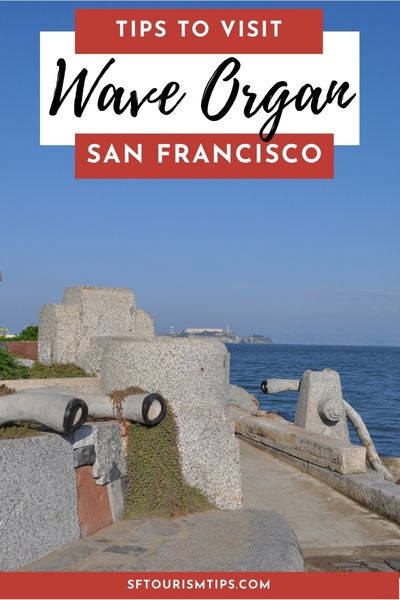 Comments? Questions? Suggestions?
I would love for you to join me in my private Facebook group! 
It's a great place to interact with me and others who know the area well.
You can ask questions, get advice for your upcoming stay, and then share your photos and advice with others when you return home. It's a great community and the fastest way to get answers to those nagging questions about your visit!