San Francisco Chinatown Walking Tours: 5 Top Tours Around This Interesting SF Neighborhood

by Jill Loeffler  •

Updated: June 8, 2022
These San Francisco Chinatown walking tours offer you a chance to get a insider's view on this amazing and colorful part of town. It's a little city within a city that is full of history and always changing.

If you want to get to know the real Chinatown, the I recommend taking one of these guided tours. They range from free tours offered through the SF Public Library to more sophisticated paid options that include lunch or dinner.
On these tours, you get the chance to sample dim sum (traditional small plates), take a peek into the Golden Gate Fortune Cookie Factory, and see this district's gorgeous temples. You will love what you learn on all of these SF Chinatown tours.
Disclaimer: I receive a small commission from some of the links on this page.

1. Chinatown Walking Tour with Lunch Option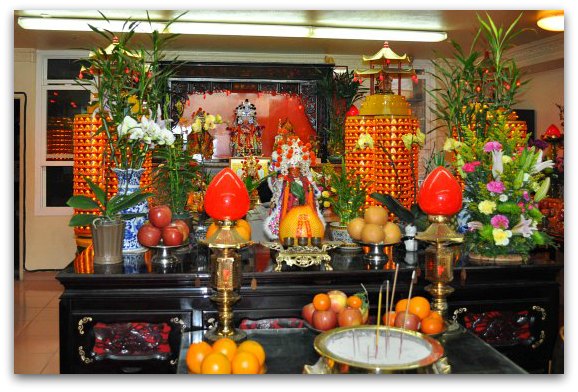 On this Chinatown adventure, you'll see the cultural side of this small city within San Francisco and discover the secrets of this old-world neighborhood.
You'll learn more about Chinatown's herbal pharmacies, watch how fortune cookies are made at the Golden Gate Fortune Cookie Factory, and see very colorful food for sale along Stockton Street. During the walk, you'll also stop by an authentic Buddhist temple, taste some exotic teas (if available during your tour time), and get an insider's list of where to shop in Chinatown. 
If you wish, you can take the tour one step further by staying for lunch at a local restaurant in Chinatown. During the lunch, you will sample up to 10 different dim sum dishes and learn even more about the local cuisine.

This tour runs daily.

Tour Length: 2 - 3 hours, longer for those selecting the meal option
Book: Chinatown Walking Tour with or without Lunch
2. Chinatown Food Walking Tour

Dive into the amazing dishes in San Francisco's Chinatown. This interesting food walking tour will take you to some of this district's top restaurants, bakeries and food shops.
You'll love this San Francisco Chinatown walking tour as you get to sample five tasty foods. You will also visit the local fortune cookie factory, visit SF's oldest Buddhist Temple, and also stop by an authentic Chinese food market.
As you learn about this district's food, you will also learn quite a bit about its history. Your guide will also give you some fun insider's tips on additional places to visit here. 

This tour runs on Saturday and Sundays.

Tour Length: 3 hours

Book: Chinatown Food Walking Tour
>> Find additional fun food walking tours around SF

3. Chinatown & North Beach Night Tour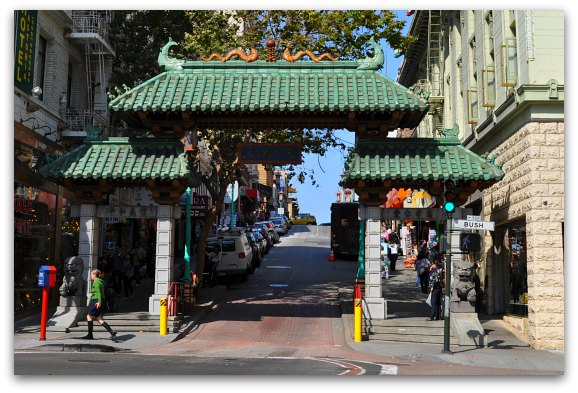 This combined trip of both Chinatown and North Beach takes you through two of the most visited neighborhoods in the city. 
First, you'll get the chance to savor some Chinese tea and try the famous dim sum in Chinatown. You'll also get a chance to walk by some of the most famous Chinese sculptures and architecture. 
After your exploration of Chinatown, you'll walk a few blocks over to San Francisco's North Beach community. Here you'll learn more about this Italian neighborhood's hidden secrets and find the best places to enjoy its amazing coffee.

The entire trip lasts 2.5 hours. It's a great way to learn about the unique cultures of these two famed SF neighborhoods.

Book: Chinatown & North Beach Night Tour

>> Additional cool night tours around town

4. Free Guided Walking Tours

SF City Guides offers informative, free, two-hour San Francisco Chinatown walking tours, each week.
They start at Portsmouth Square on the corner of Washington and Kearney Streets. During the trip, you'll walk along Chinatown's crowded streets, learning about the district's historic temples and its colorful past.
Periodically, the library also offers other tours of Chinatown, although none of these are currently listed on their schedule. Check the schedule before your trip to see if one will be offered during your visit.

Tour Length: 2 hours

Start Time: See current schedule
Price: Free
5. Self-Guided Tour of Chinatown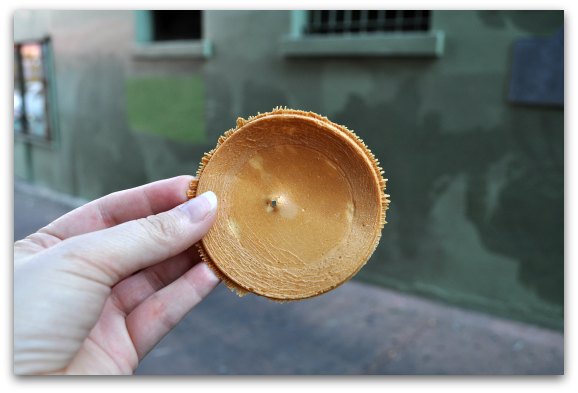 If you prefer to explore Chinatown on your own, check out my self-guided tour. I created this for anyone who is not able to book one of the tours above or would just prefer to head out on their own. It includes a walking route that takes you past three Chinese temples, as well as the Golden Gate Fortune Cookie Company, and helps you find a great place for dim sum for lunch. 
On this tour, you can also opt to visit the Chinese Historical Society, discover bargains along Grant Avenue, and step inside the oldest herbal pharmacy in SF.
>> More great self-guided tours and suggested itineraries around SF

---
Top Guided San Francisco Walking Tours: Do you want to explore additional neighborhoods in San Francisco? Here you'll find some of the best options throughout the city, including everything from the 75th Anniversary Golden Gate Bridge Walking Tour to the colorful Haight-Ashbury Flower Power tour.
Food Walking Tours: San Francisco is famous for its amazing restaurants. Why not sample some of its tasty treats on these food walking tours? Choose from the sweet treats in the Ferry Building to the savory delights throughout the Mission District.
More Self-Guided Walking Tours: Do you prefer to venture out on your own? This list of self-guided tours includes something for everyone. You can choose from detailed audio tours to self-guided walking tour maps. Both allow you to explore on your own while seeing the sights at your own pace.

Comments? Questions? Suggestions?
I would love for you to join me in my private Facebook group! 
It's a great place to interact with me and others who know the area well.
You can ask questions, get advice for your upcoming stay, and then share your photos and advice with others when you return home. It's a great community and the fastest way to get answers to those nagging questions about your visit!