San Francisco Chinatown: Top Activities & Things to Do
San Francisco Chinatown is a bustling neighborhood with a lot to see and do. You can visit our famous fortune cookie factory, explore the district on one of our popular walking tours, or step inside a historic temple.
You can also do some shopping or attend one of our colorful events or festivals.

You may not know this, but it's the oldest Chinatown in North America. It's also the largest outside of Asia. It is known as the "city within a city" and is SF's most densely populated area.
Grant Avenue is the main street in this SF district. Most of the restaurants and shops are right on this street.
The Dragon's Gate is the famous starting point of Chinatown. It is on the corner of Bush Street and Grant Avenue.
Once you enter, you will be on Grant Avenue. It runs all the way to Columbus Street. There are a number of smaller shops and restaurants on the side streets, but the heart of this San Francisco neighborhood is right down this famous street.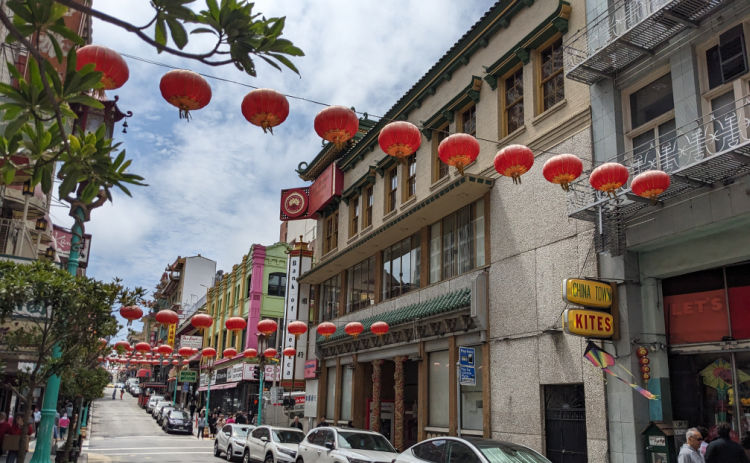 Disclaimer: I receive a small commission from some of the links on this page.

10 Top Activities & Attractions in Chinatown

San Francisco Chinatown is full of fun activities, from seeing how fortune cookies are made to shopping for inexpensive souvenirs. Here are the ten most important things to see and do in this neighborhood.

1. Dragon's Gate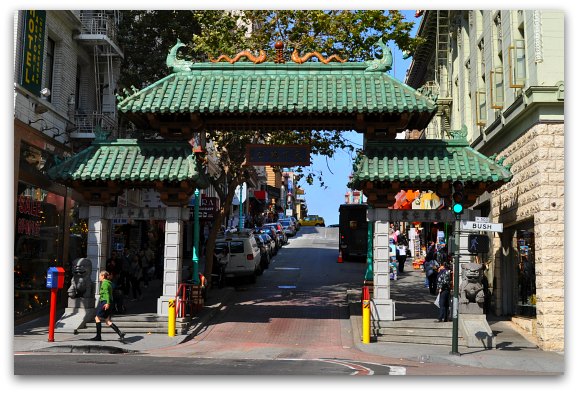 The Dragon's Gate that leads from Union Square into Chinatown on Grant Avenue
The Dragon's Gate is often the first stop for visitors to San Francisco Chinatown. This gorgeous structure separates the newer Union Square district from this historic neighborhood.
Make sure to spend a few minutes checking out its gorgeous details before you enter. You can also get some great shots of it from across the street on Bush Street. Also, check out the amazing details on the dragon lamps all around the district.

2. Golden Gate Fortune Cookie Factory

One of your first stops in San Francisco Chinatown should be the Golden Gate Fortune Cookie Factory, where you'll watch as the cookies come hot off the press and the workers add fortunes to them. Maybe you can even guess what your fortune will be before you open your cookie!
It only takes a few minutes and is a fun way to start your tour of this district. You will find it at 56 Ross Alley, which is off Jackson Street between Grant and Stockton Streets.
>> More tips to visit the Golden Gate Fortune Cookie Factory
3. Food & Walking Tours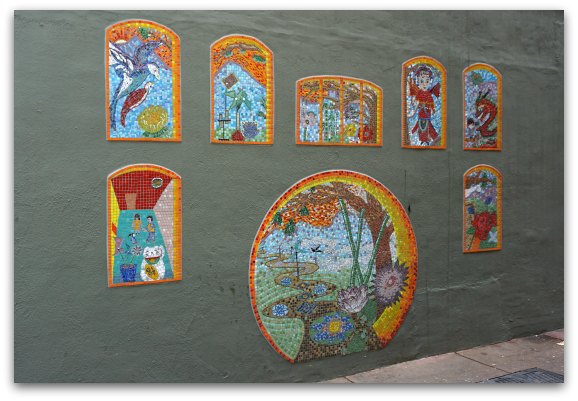 There is so much to learn about this neighborhood, from its authentic foods to its long history in San Francisco. Luckily, there are a number of walking tours to give you an insider's look at this fascinating SF neighborhood.

You'll learn more about its community, top attractions, and role as one of the first settlements in the area, even before San Francisco became a city.
Here are three of my favorite tours:
Night Walking Tour of Chinatown & North Beach: These two districts sit side by side yet offer a completely different look and feel. On this evening's San Francisco's Chinatown tour, you will get an insider's look at both districts. You will sample pizza, dim sum, and see where "The Godfather" was written. This 2-hour tour starts at around 6 pm nightly. Visit GetYourGuide to learn more and check for ticketing availability.
San Francisco's Chinatown to North Beach Day Tour: This day tour focuses on the history of these two districts. You will learn about the Beat Generation, attend a tea ceremony, and get small samples of Chinese pastries. This 4-hour tour runs daily at 2:30 pm. Visit Viator for more details and for availability.
GPS Talking Tour Cars-Chinatown/Downtown Loop: If you prefer not to walk, then check out this fun GPS Talking Tour Car. It seats two people and will take you on a GPS-guided tour. In addition to visiting San Francisco's Chinatown, this tour also includes a drive through Union Square, Oracle Park, and North Beach. Learn more about this fun driving tour and check for tickets.
>> Find out more about these and other fun Chinatown tours

4. Where to Shop in San Francisco Chinatown

San Francisco Chinatown is the number one place in the city to find inexpensive items. You will find some great bargains on Grant Avenue as well as a few other hidden spots around this SF district.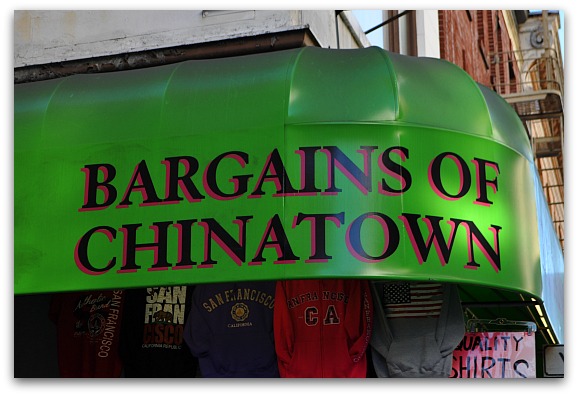 You will find everything from luggage to clothing to souvenirs. You will also find some great places for jewelry, traditional robes, and more.
Here are a few of my favorite places to shop.
Canton Bazaar: It is a large store with thousands of items. They primarily focus on clothing and accessories, but you will also find gifts, books, and home decor items. 616 Grant Avenue.
Peking Bazaar: This is another one of my favorites in San Francisco's Chinatown. They focus mostly on discounted jewelry, home goods, gifts and souvenirs. 826 Grant Avenue.
Bargains of Chinatown: This is a smaller shop, but one of my favorites. Inside, you will find some great deals on traditional Chinese clothing, shoes, fans, handbags, and some souvenirs. 512 Grant Street.
>> More tips on where to shop in Chinatown, plus off the beaten path finds
5. Chinese Historical Society

Visiting the Chinese Historical Society of America is a great way to learn more about the neighborhood. This SF museum offers a look at the struggles of this community from the time they arrived in SF to the present day.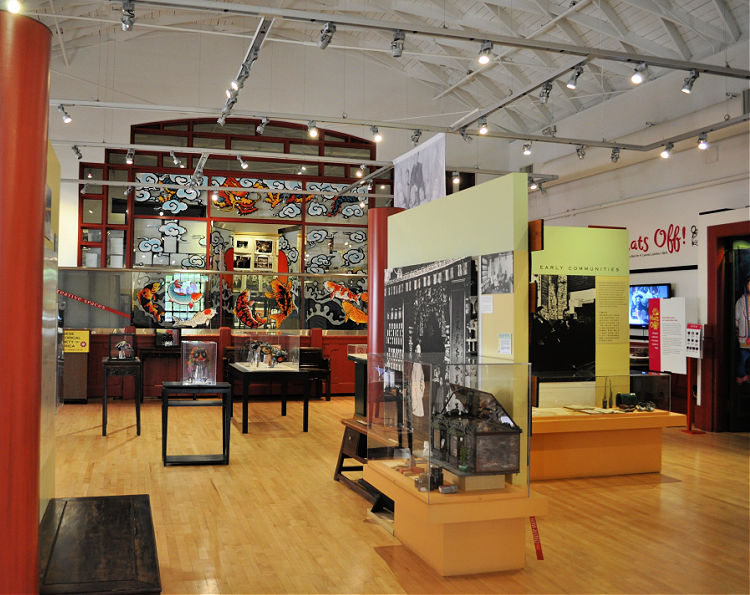 Here, you will see old photography, sculptures, and other pieces of work that showcase the real Chinatown in San Francisco. Along with their unique permanent collection, they also have some interesting traveling exhibits that offer a detailed look at other events in SF's history and how they impacted this district.
The last time I visited, they had an incredible display about how Chinatown was impacted during the 1906 Earthquake. You will find a new exhibit every few months.
The Chinese Historical Society is at 965 Clay Street.
>> See additional pictures and learn more about what it's like to visit
6. Where to Eat in San Francisco's Chinatown

You will find dozens of places to eat delicious food in San Francisco's Chinatown. Options include local bakeries where you can sample a variety of pastries, dim sum (a variety of small dumplings and dishes with different fillings), and traditional Chinese restaurants with stir-fried dishes.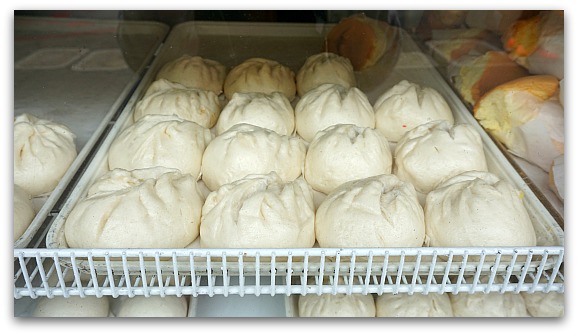 Here are some of my go-to places to eat in San Francisco's Chinatown:

Hang Ah Dim Sum Tea House: This is my favorite place to eat here. Not only is the food delicious, but they have a wonderful atmosphere. The locals who run it are a joy to chat with and they will point you in the right direction if you aren't sure what to try. Make sure you also leave room for dessert! It is located at 1 Pagoda Plaza, which is just off Sacramento Street near Willie "Woo Woo" Wong Playground.
Hong Kong Clay Pot Restaurant: This fun restaurant offers most of its dishes in clay pots. The clay pot dishes are soaked in water for cooking, and you will find a great selection of items on their menu. It is at 960 Grant Avenue near Jackson Street.
House of Nanking: By far the most famous restaurant in San Francisco's Chinatown is the House of Nanking. Two of my favorites here are their fried onion cakes and their sesame chicken. You will often find a line outside, so plan for a wait or visit during their less busy hours in the middle of the afternoon. You can't miss its colorful sign hanging off the building at 919 Kearny Street.
>> Find additional dim sum restaurants in Chinatown and SF
>> Find more Chinese restaurants throughout this district and SF
7. Visit the Chinese Temples

During your visit to the Chinatown neighborhood, I recommend spending a few minutes in one of the temples. Many welcome visitors and are open every day of the week.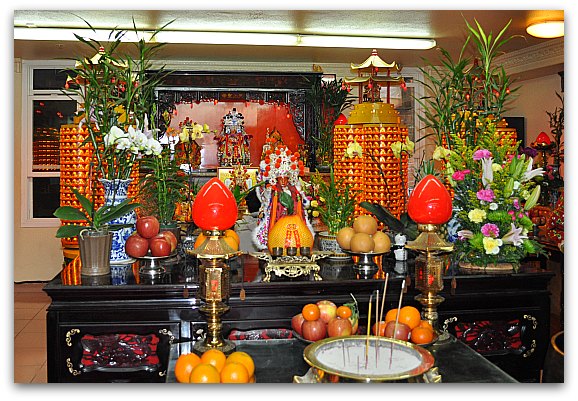 Here are my top three picks.
Kong Chow Temple at 855 Stockton Street
Tin How Temple at 125 Waverly Place
Ma Tsu Temple at 30 Beckett Street
>> Learn more about each one and some tips for visiting
8. Colorful Murals

One of the best things to do in San Francisco's Chinatown is admire this district's colorful murals. In the past decade, this district has seen an explosion of colorful artwork popping up on its buildings.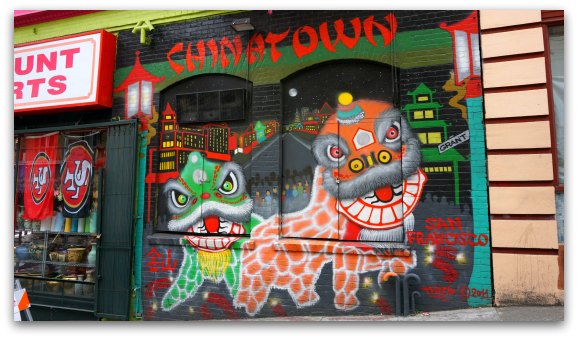 You will find scenes depicting its history and its famous celebrations. They bring even more color to this district's already lively streets.
Here is where you will find some of my favorites.
Grant & Sacramento: There are two murals here that I love. My favorite is the colorful dragon mural with the words Chinatown across the top (image above). It's on the building that houses the Bargain Bazaar.
Grant & Clay: You will find several murals at this corner. One of my favorites used to be here, but it was recently covered up, and a new mural was painted here. The murals here today are above the Jing Ying Gift Shop and down Clay Street on both sides.
Hang An Alley at Clay Street: There are a few really cool mosaics just inside the Hang An Alley at Clay Street.
Make sure to keep your eyes out for other murals too. More are popping up every day, and others are disappearing. It's an evolving set of street art, which makes it fun to find and photograph.
>> Find additional street art throughout SF
9. WWII Pacific War Memorial Hall

The WWII Pacific War Memorial Hall is a hidden gem in San Francisco's Chinatown. This history museum offers an in-depth look at China's role in WWII.
The exhibits will take you through the history of when they first entered the war and what happened after that. It includes exhibits with artifacts, photos, and documents from the war.
All exhibits offer explanations in both Mandarin Chinese and English.
You will find this small history museum at 809 Sacramento Street.
10. Old Saint Mary's Cathedral & Notre Dame Des Victoires Church

The Old Saint Mary's Cathedral is another fun San Francisco's Chinatown attraction. This historic Catholic church was California's first church built specifically to be a cathedral.
Built in 1854, this church survived the 1906 Earthquake. However, it was severely damaged in the following days by the fires ravaging SF. It was rebuilt and reopened in 1909.
This Catholic church welcomes diversity and is a big part of the Chinatown community. You can step inside for a visit or come for one of their daily masses.
It's a quick stop, but a fun place to visit. You will find it at 660 California Street at Grant Avenue.
A second church nearby is the Notre Dame Des Victoires Church. It's another gorgeous church in Chinatown, and you are welcome to step inside whenever the doors are unlocked. They also offer two daily masses.
My favorite part of Notre Dame is its stained-glass windows. It's also less popular than Old St. Mary's, so it isn't as busy or crowded. This one is at 566 Bush Street, just a block from the Dragon's Gate.
Top Chinatown Events

Each year, San Francisco's Chinatown plays host to several large events. Here are some of the biggest and most popular ones:

Chinese New Year Festival & Parade: Chinese New Year is the biggest celebration in San Francisco's Chinatown every year. It kicks off with a large parade through downtown and the district's center. The date changes every year to coincide with the lunar cycle. It will fall sometime between late January and early March.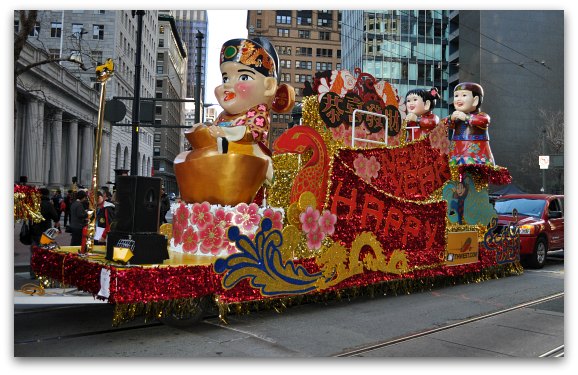 A float at the beginning of the Chinese New Year's Parade in SF
It's a fantastic celebration with music, colorful costumes, fireworks, and thousands of people. If you happen to be in San Francisco during this time of year, I highly recommend participating in this celebration.
>> Learn more about this year's event

Chinatown Autumn Moon Festival: A big event each year in the fall is the Chinatown Autumn Moon Festival. The event celebrates the full moon in September or early October. It's always the fifteenth day of the lunar calendar's eighth month. It started shortly after the 1989 Earthquake as a way to revitalize and add life back into this district and SF.
If you only have one day in Chinatown, then check out my "Perfect Day" itinerary. In just one day, you will learn about this district's history, check out some great places to eat, and find the best places to shop. It's a fun way to cover as much as possible in one day, but at your own pace!

When Is San Francisco's Chinatown Open?

I'm often asked about the hours for San Francisco's Chinatown. When does it open? When does it close?
The district is always open, and you are welcome to walk through it at any time of the day or night. All of the stores, restaurants, and businesses within the district are independently owned and operated, so you will find that hours vary.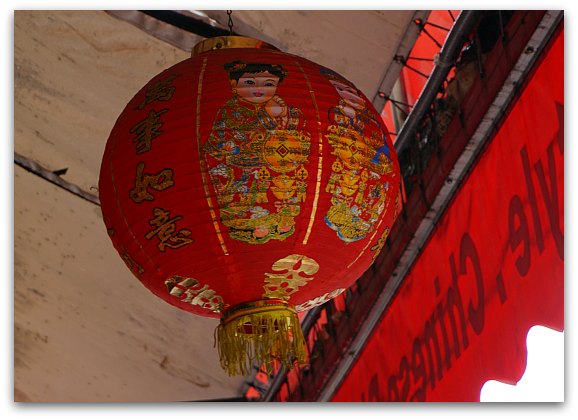 Most stores open around 10 am. They often stay open late until around 9 or 10 pm. Almost all of the shops are open 7 days a week.
San Francisco's Chinatown restaurants also often have extended hours from around 10:30 am or 11 am until around 9 pm. Some of the bakeries and cafes run from around 6 am to mid-afternoon.
Most of the restaurants are open daily although some of them are closed on Mondays or have shortened hours on Tuesdays.
You will find San Francisco's Chinatown is open on Thanksgiving, Christmas, New Years and other major holidays.
Some places have limited hours, but you will find quite a few places open during these times.
What to Do at Night in Chinatown

You will find that most of the activities in San Francisco's Chinatown are during the day. However, you will find a few things to do at night, too.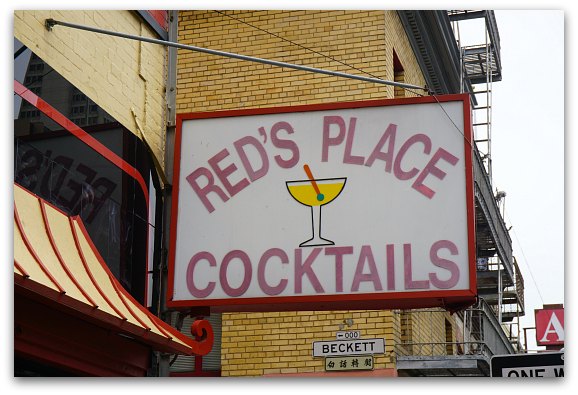 Shopping: As I mentioned above, you can head here in the evenings for some shopping. You will find plenty of places open until around 10 pm.
Dinner: Many of the restaurants are also open until 10 or 11 pm at night. They include traditional Chinese restaurants as well as those with tasty dim sum.
Night Walking Tours: You will also find some fun night walking tours around this district. Some are ghost walking tours, and others are food tours.
Bars in Chinatown: There are a couple of bars in this district that I love to frequent, too.
My three favorites are:
The Buddha Lounge (cash only, dive bar with a diverse crowd, 901 Grant Avenue).
Li Po Cocktail Lounge (yummy Chinese mai tais, 916 Grant Avenue).
Red's Place Cocktails (oldest bar in San Francisco's Chinatown, draft beers, low-key environment, 672 Jackson Street).
>> Additional nightlife options around SF
Hotels Near Chinatown

With Chinatown's location in the heart of the city, it is easy to find a great hotel nearby. Here are some of the top recommendations.
Orchard Garden Hotel
Address: 466 Bush Street
The Orchard Garden Hotel is a 4-star hotel. It has 86 rooms and the following amenities:
Fitness & business centers
Suites available
Free WiFi
Room service
Restaurant on site
Rooms at the Orchard Garden Hotel start at around $215 a night.
 >> Find more ratings and reviews for the Orchard Garden Hotel
SW Hotel
Address: 615 Broadway Street
The SW Hotel is a 3-star hotel. It has 81 rooms and has the following amenities:
Free continental breakfast
Free WiFi
Custom Ming-designed furniture in each room
Cable TV
Air conditioning
Rooms at the SW Hotel start at around $170 a night.
 >> Find additional ratings and reviews to book your stay at SW Hotel
Hotel Kabuki, part of JdV by Hyatt
Address: 1625 Post Street
Rooms start at $200 a night depending on the season.
 >> Learn all about the Hotel Kabuki and book the best prices for your stay here.
Other Hotels in or Near San Francisco Chinatown

Royal Pacific Motor Inn: 661 Broadway Street, 2 stars
Free parking, free WiFi, air conditioning, laundry service
Rooms start at around $140 a night
University Club: 800 Powell Street, 4 stars
Free WiFi, breakfast included, 32-inch flat-screen TV and coffee maker in room, restaurant/bar, gym, and sauna on-site, business center with meeting rooms.
Rooms start at around $225 a night.
Grant Plaza Hotel: 465 Grant Avenue, 2 stars
Parking (extra charge), free WiFi, completely renovated in 2015
Rooms start at around $140 a night.
Find ratings, reviews, and low prices on Booking.com: San Francisco's Chinatown Hotels
>> Discover other lodging recommendations in San Francisco.
Is Chinatown in San Francisco Safe?

Is San Francisco's Chinatown safe? This is another question that I get quite often.
This district is crowded and more compact than most of the SF districts. Even though it feels like there are people all around you when you are here, overall, it's a perfectly safe district.
However, as in other crowded areas, you will want to keep an eye on your belongings, including your purse or wallet. I have yet to hear of very many issues here, but purse or wallet theft is common in busier areas. Feel free to explore this area as much as you want.
Walk down its less visited alleys, visit its wonderful parks, and know that there is little chance for something to happen to you while you are here.
Where to Park in San Francisco Chinatown

The small, thin streets in San Francisco's Chinatown make street parking a hassle. There are meters for street parking, but it can be difficult to find a spot and navigate with its busy streets and sidewalks.
So, it's best to try to find a spot in a nearby parking lot or garage. Here are a few that are within walking distance and usually have plenty of space. Note: Rates are subject to change at anytime, so plan ahead.
555 Jackson Street: This is a great lot for those visiting both Chinatown and North Beach. It sits right between these two districts. It has many spaces and is best suited for small and medium-sized cars. Rates start at around $2.50 for 20 minutes ($7.50 for an hour), with a $28 daily maximum.
433 Kearny Street: This large above-ground parking garage is in St. Mary's Square. It will give you easy access to this district as well as the Financial and downtown districts. It has more than 400 spots with rates running from $1 to $5 an hour depending on when you park. It's open 24 hours a day, and the daily max is around $45.
444 Stockton Street: Right outside the Dragon's Gate is one of the largest parking structures in San Francisco. The Sutter Stockton Garage has more than 1,800 spaces and is great for cars of all sizes. Rates are $1 to $5 an hour depending on when you enter, and might be more on event days. The daily maximum is $44.
728 Pacific Avenue: This is the official Chinatown parking garage. I have it last on the list as it's a tight fit, but they almost always have room for cars. It's on the district's northern end and is less expensive than the others on my list. However, they are not open 24 hours a day, so make sure to check the hours to confirm that you will be leaving before they close.
>> Find additional parking around SF
How to Get to Chinatown

There are numerous transportation options to get to San Francisco's Chinatown.
From Fisherman's Wharf & Pier 39:
Cable Cars: You can take either the Hyde/Powell or the Mason/Powell cable car lines from Fisherman's Wharf to San Francisco's Chinatown. It will take you about 20 minutes on either line. The cost is $8 for a one-way ride.
Bus #30 Stockton: Pick this bus up at Columbus and Bay Streets heading into downtown San Francisco, get off the bus at Stockton and Pacific or Stockton and Washington Streets, and walk up the hill until you reach Grant Street. The cost is $3 per person.
SF Taxi: You can also take a taxi over to Chinatown. It will cost around $15 and only take about 5 to 10 minutes.
From Union Square:
Cable Cars: All three cable cars run through San Francisco's Chinatown. Pick up one of the three cable cars, and the conductor will tell you where to get off for Chinatown.
Bus #1 California: Pick up this bus anywhere along Sacramento Street. It will take you up the hill to San Francisco's Chinatown. The Clay and Stockton Street Stop is the best.
Taxi: If you take a taxi, you can get here from Union Square in just a few minutes. It will also cost less than $10.
Walk: San Francisco's Chinatown is less than a mile from Union Square. It's a little bit of an uphill walk, but if you take it slow, you can walk here in just a few minutes.
From BART
How do you get from BART to San Francisco Chinatown? You have a few options.
I recommend jumping off at the Montgomery Street Station. Depending on which exit you take, you will find yourself about 4 to 5 blocks away from the Dragon's Gate (the main entrance).
From here, you can either walk -- which is my preference -- or you can also walk to the corner of Kearny and Geary and take the 30 bus to Stockton Street.
Other Places to Visit in SF
Fisherman's Wharf & Pier 39: A trip to San Francisco is not complete without a stroll through Fisherman's Wharf and Pier 39. Yes, these areas are fairly touristy, but they are full of action and are in a beautiful location right along the San Francisco Bay. Discover the hot spots in this popular San Francisco neighborhood.
Union Square Shopping: Are you looking for a great place to shop? If so, a trip to Union Square is the answer. This lively neighborhood is full of high-end shops, galleries, and other fun stores. The square itself is a great place to grab some coffee and watch the crowds roll by.
Haight-Ashbury District: The Haight-Ashbury District takes you back to the 60s. This was the heart of the action during SF's famous "Summer of Love." See where it all took place by strolling down this colorful neighborhood in San Francisco.
North Beach: Another popular neighborhood is North Beach. The main attractions here are the great Italian restaurants, Coit Tower, and the cute shops that line the sidewalks of Columbus Street. It is packed with history, too. Learn more about this exciting neighborhood and everything there is to see and do!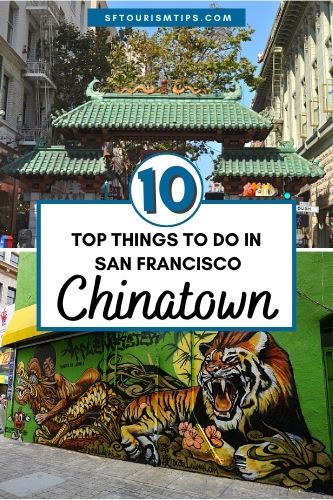 Comments? Questions? Suggestions?
I would love for you to join me in my private Facebook group! 
It's a great place to interact with me and others who know the area well.
You can ask questions, get advice for your upcoming stay, and then share your photos and advice with others when you return home. It's a great community and the fastest way to get answers to those nagging questions about your visit!