Memorial Day in San Francisco: Top Things to Do & See in 2021

by Jill Loeffler  •

Updated May 11, 2021
Memorial Day in San Francisco 2021 will look a little different than it has in past. You will find fewer events and festivals, but you will still find plenty of fun things to do. 
In addition, both the SF Giants and Oakland A's both have games this weekend. 
This year, Memorial Day falls on Monday, May 31.
Read on for more ideas on what there is to see and do this weekend throughout San Francisco.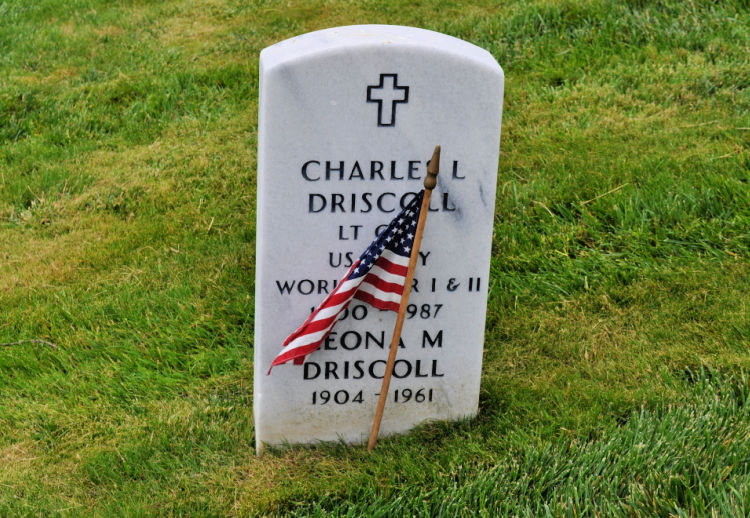 Disclaimer: I receive a small commission from some of the links on this page.

Baseball on Memorial Day Weekend in San Francisco

Both the A's and the Giants have games this holiday weekend in San Francisco. 
Oakland A's
Dates: 5/28 - 5/30
The Oakland A's have the most games this Memorial Day Weekend in San Francisco. They take on the Los Angeles Angels of Anaheim in a four game series that starts on Thursday night. The series wraps up with a final game on Sunday.
>> Find out more about attending a game
SF Giants
Dates: 5/31 & 6/1
The Giants then return home for Memorial Day in San Francisco. They take on the Los Angeles Angels in a two game series on Monday and Tuesday.
>> More about attending a game at Oracle Park
Carnaval Celebration & Parade

Dates: 5/29 & 5/30
Spend some time in the Mission District on Memorial Day Weekend during the annual Carnaval Celebration. This two-day fair starts on Saturday morning and lasts until Sunday afternoon. 
This year's event looks a little different than in past years. The fair will offer resources for those struggling with the current pandemic. It will include health screenings and access to other resources. 
They will also have some entertainment and dancing. 
>> Details about Carnaval on Memorial Day Weekend

Cruises on the SF Bay
You will find almost all cruises are running this holiday weekend in San Francisco. Here are just a few of my favorites.
Golden Gate Bay Cruise: This is the most popular cruise in San Francisco. It's a 60-minute cruise on the bay. It starts in Fisherman's Wharf, heads over to (and under) the Golden Gate Bridge, back over to Alcatraz, and finishes again where it started. Find tickets here. 
Bay Sailing Tour with Drinks: This is a small group cruise (only 28 people) on a sailboat. They offer fantastic views as well as two drinks per person (beer, wine, soda, water). It runs three times each day this weekend. Find tickets here. 
Sunset Cruise on a Catamaran: Would you prefer to head out on the water at night? This cruise starts at 7 pm, which gives you the chance to watch the sun as it sets. This 90-minute cruise leaves from Pier 39. Tickets and more details here. 
Free Walking Tours

Dates: 5/29 & 5/30
The San Francisco public library has several free walking tours scheduled for Memorial Day Weekend in San Francisco. They range from informative walks around the colorful Mission District to one on the Golden Gate Bridge.
This year is different as you are required to sign up in advance. The tours are free, but they do ask for donations.
>> Visit their site for a list of tours this weekend
>> More details on walking tours this weekend in SF

SF Symphony Performances

Dates: 5/27 - 5/28
This year, the SF Symphony is offering a couple of performances on the nights leading up to this weekend. You will find one performance on Thursday night and one on Friday. The conductor will be Ken-David Masur, who has conducted symphony performances all around the US. 
>> Get the full May SF Symphony schedule & tips to attend a performance

Yerba Buena Festival

Head over to the Yerba Buena Gardens in the SOMA district for a free performance at the Yerba Buena Gardens Festival. This fun event offers live music over the Memorial Day weekend as well as several other performances from May to October.
>> Find the full Yerba Buena Festival schedule
Hotel Deals for this Weekend

Find some great deals for your stay on TripAdvisor and Booking.com. They both offer deals throughout San Francisco and offer you the chance to save money on your room. Click the links below for details.

Booking: Find great deals all around San Francisco for your upcoming stay! 

TripAdvisor: What's the #1 hotel in San Francisco? Read reviews & find hotel deals on TripAdvisor!
More Tour Options in San Francisco

Other Fun Things to See & Do 

Alcatraz Island

If you plan to visit Alcatraz Island this Memorial Day Weekend, buy your tickets as soon as you can. During this busy weekend, tickets sell out early and will be almost impossible to buy once you arrive. This weekend, they are offering the day tours only. They run from 10 am to 3pm. 
>> Find additional details about booking tickets for Alcatraz
California Academy of Sciences

The Academy of Sciences is one of the most popular SF attractions. Memorial Day weekend is a busy time to visit. If you plan on visiting the Academy this weekend, buy your tickets in advance online to avoid waiting in line! It's a fun place to visit and a must see during your stay in San Francisco!
Tickets: Buy your tickets in advance
>> Pictures & what to expect during your visit

200+ Free Activities & Attractions

Another fun way to spend the weekend is by enjoying all of SF's best free attractions and activities. They range from walking over the Golden Gate Bridge to visiting some of SF's hidden gems. It's a great way to save a little money and still enjoy your weekend in San Francisco.
>> Discover 200+ free attractions & activities
SF With Kids

Are you traveling with kids this holiday weekend? If so, check out my 25 fun things to do with kids in San Francisco. This list includes ideas that are entertaining for the entire family. You can head out on a bay cruise adventure, check out the 7D Experience, or do a scavenger hunt as a family. 
>> Find out the top 25 fun things to do with kids in SF
Botanical Gardens

The Botanical Gardens is a beautiful place to visit this time of year. With more than 50,000 exotic plants, there is always something in bloom. During the late spring, you can see the California poppies, irises and several wild flowers in bloom.
>> See pics & find out what to expect during your visit
Fisherman's Wharf Attractions

The popular Fisherman's Wharf area is also full of action on Memorial Day in San Francisco. There are dozens of things to do here from shopping to Alcatraz cruises. Check out the full list of attractions and activities to you can plan ahead for your visit!
>> Get the details on all Fisherman's Wharf attractions
Self-Guided Tours

If you love to explore on your own, then check out my free, self-guided walking tours. You will find some that cover the entire city in just a few days and others that give you tips on visiting the best of everything in each district. You will also find free, downloadable itineraries that you can take with you.
>> Check out my self-guided tours
Memorial Day: A Day of Honor & Remembrance (TBD)
One of the largest events on Memorial Day in San Francisco is held in the Presidio. Starting at 10:30am on Memorial Day, military members, family and friends will honor those who died for our country. The event is held in the National Cemetery and will last until around 1:30pm. Everyone is welcome to attend.
Status: They haven't announced if they will or will not have this event this year. Stay tuned! 
>> Details for this year's event
>> More information about the cemetery & tips to get here

Memorial Day Celebrations Around the SF Bay

In 2021, many of these festivals have not announced if they are having their events or not. Most of these will be updated closer to the date of the event. Right now, nothing below is confirmed for 2021. 
East Bay

Benicia (TBD for 2021)
This year's event starts at 10am on Monday and is hosted by the Benicia Historical Society. The event will include guest speakers, military fly-over, color guard, and much more. The event is at the Benicia Arsenal Post Cemetery in Benicia, CA.
Danville (TBD for 2021)

This year's celebration in Danville will be at Oak Hill Park. American flags will line the road leading up to the park and the celebration. It begins at 10:30am and features live music, guest speakers, tributes, and more. The event will wrap up around 11:30am.

Oakland (TBD for 2021)

Head to Oakland for the annual Memorial Day Celebration at the Mountain View Cemetery on Monday. It starts at 10am at the second fountain on the Main Avenue of the cemetery. Complimentary refreshments will follow the ceremony. There will also be a guided tour of the Civil War plot and notables who are buried in the cemetery.

North Bay

Mill Valley (TBD for 2021)
The Memorial Day celebration on Monday starts with a Pancake Breakfast from 7am to 11am outside City Hall. It's followed by a parade that starts at 10:30am at Old Mill Park, winding its way through downtown Mill Valley and Miller Ave., and ending at Tam High School.
Novato (TBD for 2021)

An annual event will be held at the Valley Memorial Park Cemetery. The event starts at 8am with the placing of flags on the graves. Once the guests are seated the program will begin. This year's event will include the Presentation of colors by the U. S. Air Force Junior ROTC from Novato High School, singing of National Anthem, a guest speaker and a wreath placing ceremony by the Novato Elks Club. Refreshments provided by the Novato Elks Club in the New Reception Center.

Point Reyes (TBD for 2021)

The event in Point Reyes is on Monday. The event starts at 1:30pm. and is at the Historic Life-Saving Service Cemetery located at G Ranch. After the ceremony, there is an open house from 3pm to 5pm at the Point Reyes Coast Guard Lifeboat Station at Chimney Rock.

Santa Rosa (TBD for 2021)

A community tradition, Santa Rosa will once again host the 48th Annual Avenue of the Flags, a Memorial Day celebration, at Santa Rosa Memorial Park. It includes guest speakers, band music, refreshments, and more. The event begins at 10am.

South Bay

Gilroy (TBD for 2021)
The annual Memorial Day Parade is on Monday from 11am to 12:30pm in downtown Gilroy.
Hillsborough (TBD for 2021)

The Annual Hillsborough Memorial Day Parade, Carnival & Music Festival is on Memorial Day. The parade starts at 11am, followed by the observance ceremony and music festival at 11:40am. The carnival includes all sorts of traditional games, arts and crafts, and a duck tank and petting zoo. All activities end around 2:30pm.

Milpitas (TBD for 2021)

This year's Memorial Day Ceremony will take place on Monday at 9am at Milpitas City Hall, 455 E Calaveras Boulevard. The event features a Presentation of Colors by Knights of Columbus, 21-Gun Salute, and the Remembrance Chair. 

Redwood City (TBD for 2021)

This year, Redwood City will host a special Memorial Day event at the Historic Union Cemetery. All activities start at 10am.

Saratoga (TBD for 2021)

This year, Saratoga's annual celebration will once again take place starting at 10am at the Madronia Cemetery. It will include a flag raising, speeches, music from local school groups, and laying of the wreaths.