Memorial Day in San Francisco: Top Things to Do & See in 2023

by Jill Loeffler  •

Updated: May 3, 2023
Memorial Day 2023 is a great time to visit San Francisco. Many events are planned throughout the weekend including the large celebration at the National Cemetery in the Presidio. You can also catch a baseball game, attend a festival, and enjoy a Broadway show at one of our theaters.

This year, Memorial Day falls on Monday, May 29.
Read on for more ideas on what there is to see and do this weekend throughout San Francisco.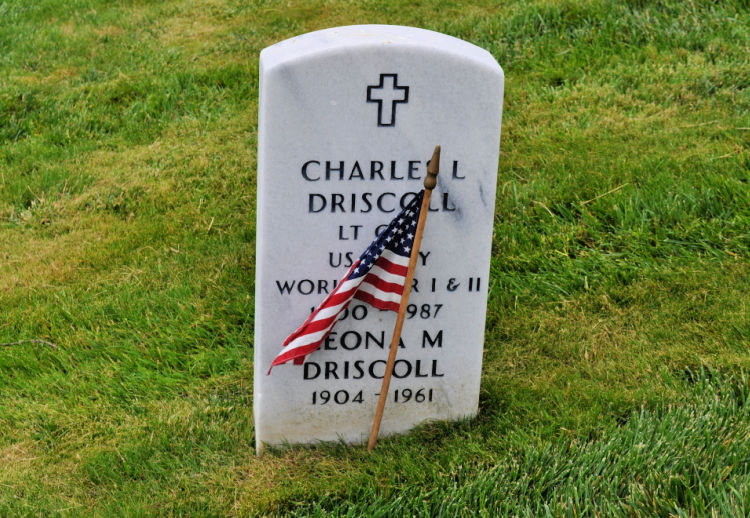 Disclaimer: I receive a small commission from some of the links on this page.

SF Giants Baseball for Memorial Day in San Francisco
Dates: 5/29 - 5/31
Tickets: Ticketmaster
The San Francisco Giants kick off a three game home series with the Pittsburg Pirates on Memorial Day. All three games are at Oracle Park in San Francisco's South of Market District.
They then play the Pirates again on Tuesday and Wednesday.
>> Find a full schedule of SF Giants games this season
Oakland A's Baseball on Memorial Day Weekend in San Francisco

Dates: 5/26 - 5/28 & 5/29 - 5/31
Tickets: Ticketmaster
The Oakland A's host two teams this Memorial Day Weekend in San Francisco. First, they host the Houston Astros for a three game series starting on Friday. They then play host to the Atlanta Braves on Memorial Day and the two day after for a three-game series. 
>> Find out more about attending a game
The Book of Mormon at the Orpheum Theatre
Dates: 5/26 - 5/28
Tickets: Ticketmaster 
One of the best Broadway shows will be on stage this weekend in San Francisco. The Book of Mormon has won several awards. 
It's the story of two missionaries that are sent to Uganda. They end up in a remote village attempting to reach the community about their religion to try to covert them. Confusion ensues and you'll find yourself laughing throughout the show.
It's on stage Friday at 7:30 pm and Saturday at 1 pm and 7:30 pm. The final weekend performance is on Sunday at 1 pm.
>> Find additional theater shows this weekend in SF
Carnaval Celebration & Parade

Dates: 5/27 & 5/28
Spend some time in the Mission District on Memorial Day Weekend during the annual Carnaval Celebration. This two-day festival is on Saturday and Sunday. You'll find live music, traditional dishes, and dancing in the streets. 
One of the biggest draws every year is their annual parade. It's on Sunday morning and lasts for about two hours. 
It features floats, dancers, and other fun entries. It's a fun event and a must this holiday weekend.
>> Details about Carnaval on Memorial Day Weekend

Concerts and Live Music
You will find dozens of great performances this weekend in San Francisco and beyond. Here are some of the top shows and music festivals.
5/26: Kali Uchis at the Bill Graham Civic Auditorium, find tickets
5/27: Ha*Ash at The Masonic, find tickets
5/26 - 5/28: BottleRock Music Festival in Napa, find tickets
>> More concerts this weekend in San Francisco around the Bay Area
Cruises on the SF Bay
You will find almost all cruises are running this holiday weekend in San Francisco. Here are just a few of my favorites.
Golden Gate Bay Cruise: This is the most popular cruise in San Francisco. It's a 60-minute cruise on the bay. It starts in Fisherman's Wharf, heads over to (and under) the Golden Gate Bridge, back over to Alcatraz, and finishes again where it started. Find tickets here. 
Bay Sailing Tour with Drinks: This is a small group cruise (only 28 people) on a sailboat. They offer fantastic views as well as two drinks per person (beer, wine, soda, water). It runs three times each day this weekend. Find tickets here. 
Sunset Cruise on a Catamaran: Would you prefer to head out on the water at night? This cruise starts at 7 pm, which gives you the chance to watch the sun as it sets. This 90-minute cruise leaves from Pier 39. Tickets and more details here. 
Additional Cruise Options this Weekend
Free Walking Tours

Dates: 5/26 - 5/29
The San Francisco public library has several free walking tours scheduled for Memorial Day Weekend in San Francisco. They range from informative walks around the colorful Mission District to one on the Golden Gate Bridge.
You should register online before you arrive, so they know how many people they will have in their group. The tours are free, but they do ask for donations (usually about $15 per person).
>> Visit their site for a list of tours this weekend
>> More details on walking tours this weekend in SF

SF Symphony Performances

Dates: 5/27
This weekend you can catch one performance of the SF Symphony at Davies Symphony Hall. On Saturday, May 27, you can catch Her Story. 
The show starts at 7:30 pm.
>> Get the full May SF Symphony schedule & tips to attend a performance

Yerba Buena Festival

Head over to the Yerba Buena Gardens in the SOMA district for a free performance at the Yerba Buena Gardens Festival. This fun event offers live music over the Memorial Day weekend as well as several other performances from May to October.
>> Find the full Yerba Buena Festival schedule
Hotel Deals for this Weekend

Find some great deals for your stay on TripAdvisor and Booking.com. They both offer deals throughout San Francisco and offer you the chance to save money on your room. Click the links below for details.

Booking: Find great deals all around San Francisco for your upcoming stay! 

TripAdvisor: What's the #1 hotel in San Francisco? Read reviews & find hotel deals on TripAdvisor!
VRBO: In addition to hotels, you'll also find some great places to stay locally through VRBO. Book an apartment or a room and feel more like a local. Find some great places to stay on VRBO here. 
More Tour Options in San Francisco

Other Fun Things to See & Do 

Alcatraz Island

If you plan to visit Alcatraz Island this Memorial Day Weekend, buy your tickets as soon as you can. During this busy weekend, tickets sell out early and will be almost impossible to buy once you arrive. The day tours run from 8:45 am to 3:50 pm. 
Ticket for the night cruises are already sold out.
>> Find additional details about booking tickets for Alcatraz
California Academy of Sciences

The Academy of Sciences is one of the most popular SF attractions. Memorial Day weekend is a busy time to visit. If you plan on visiting the Academy this weekend, buy your tickets in advance online to avoid waiting in line!
It's a fun place to visit and a must see during your stay in San Francisco!
>> Buy your tickets in advance
>> Pictures & what to expect during your visit

55 Free Activities & Attractions

Another fun way to spend the weekend is by enjoying all of SF's best free attractions and activities. They range from walking over the Golden Gate Bridge to visiting some of SF's hidden gems.
It's a great way to save a little money and still enjoy your weekend in San Francisco.
>> Discover 55 free attractions & activities
SF With Kids

Are you traveling with kids this holiday weekend? If so, check out my 25 fun things to do with kids in San Francisco. This list includes ideas that are entertaining for the entire family.
You can head out on a bay cruise adventure, check out the 7D Experience, or do a scavenger hunt as a family. 
>> Find out the top 25 fun things to do with kids in SF
Botanical Gardens

The Botanical Gardens is a beautiful place to visit this time of year. With more than 50,000 exotic plants, there is always something in bloom. During the late spring, you can see the California poppies, irises and several wild flowers in bloom.
>> See pics & find out what to expect during your visit
Fisherman's Wharf Attractions

The popular Fisherman's Wharf area is also full of action on Memorial Day in San Francisco. There are dozens of things to do here from shopping to Alcatraz cruises. Check out the full list of attractions and activities to you can plan ahead for your visit!
>> Get the details on all Fisherman's Wharf attractions
Self-Guided Tours

If you love to explore on your own, then check out my free, self-guided walking tours. You will find some that cover the entire city in just a few days and others that give you tips on visiting the best of everything in each district.
You will also find free, downloadable itineraries that you can take with you.
>> Check out my self-guided tours
Memorial Day: A Day of Honor & Remembrance
One of the largest events on Memorial Day in San Francisco is held in the Presidio. Starting at 10:30 am on Memorial Day, military members, family and friends will honor those who died for our country.
The event is held in the National Cemetery and will last until around 1 pm. Everyone is welcome to attend.
>> Details for this year's event
>> More information about the cemetery & tips to get here

Memorial Day Celebrations Around the SF Bay

There are several annual Memorial Day Celebrations all around the San Francisco Bay Area. These are some that run most years.
San Bruno
This year's annual celebration in San Bruno is at Golden Gate National Cemetery. It starts at 10:30 am. 
Danville

This year's celebration in Danville will be at Oak Hill Park. American flags will line the road leading up to the park and the celebration. It begins at 11 am and features live music, guest speakers, tributes, and more. The event will wrap up around 2 pm.
Mill Valley
The Memorial Day celebration on Monday starts features a parade that starts at 10:30 am at Old Mill Park, winding its way through downtown Mill Valley and Miller Ave., and ending at Tam High School. 
Point Reyes (Info for 2023 TBD)

The event in Point Reyes is on Friday, May 27. At 10 am, they will offer a short 10 to 15 minute ceremony at the Historic Life-Saving Service Cemetery at G Rank. The Point Reyes Coast Guard Lifeboat Statin and Chimney Rock will not be open following the ceremony.
Hillsborough

The Annual Hillsborough Memorial Day Parade, Carnival & Music Festival is back this Memorial Day Weekend. The parade is at 10 am. The festival is on the North School field with music and other festival activities!It's on Monday from 10 am to 2:30 pm.

Milpitas

This year's Memorial Day Ceremony will take place on Monday at 9 am at Milpitas City Hall, 455 E Calaveras Boulevard. The event features a Presentation of Colors by Knights of Columbus, 21-Gun Salute, and the Remembrance Chair. 
Comments? Questions? Suggestions?
I would love for you to join me in my private Facebook group! 
It's a great place to interact with me and others who know the area well.
You can ask questions, get advice for your upcoming stay, and then share your photos and advice with others when you return home. It's a great community and the fastest way to get answers to those nagging questions about your visit!