Carnaval San Francisco 2023: Details on One of the Largest Celebrations on Memorial Day Weekend

by Jill Loeffler  •

Updated: May  3, 2023
Carnaval San Francisco is a large, two-day celebration in the colorful Mission District. This year's event is on Memorial Day Weekend, May 27 - 28, 2023.

This SF festival celebrates Latin American and Caribbean arts and traditions. It runs from 10 am to 6 pm both days.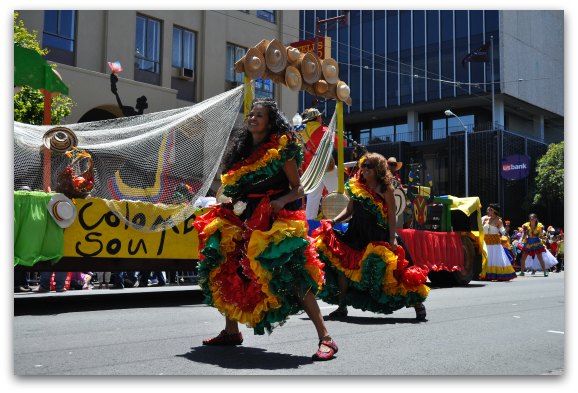 The highlight of the weekend is the Grand Parade on Sunday, May 28. It starts at 9:30 am and lasts until around 2:30 pm.
During the parade, you will have the chance to see more than 60 music and dance groups. Each one showcases elements of the year's theme. Here are just a few pictures from previous years.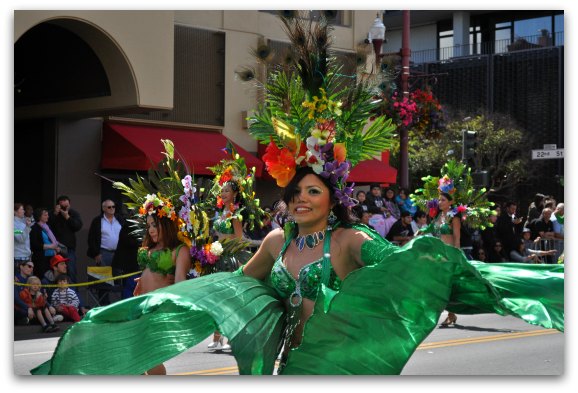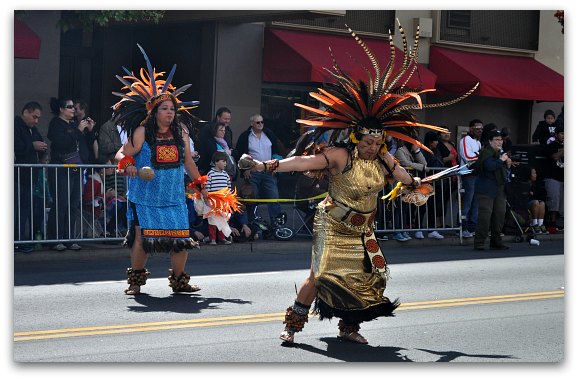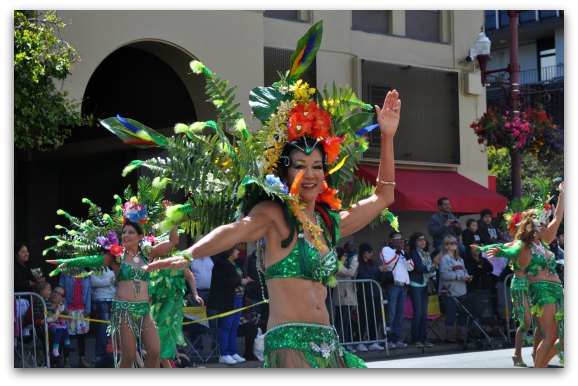 The parade starts on 24th and Bryant Streets. From there, it heads west to Mission Street. It continues north on Mission to 15th Street.
Here is a map of the parade route.
Disclaimer: I receive a small commission from some of the links on this page.

More Fun Things to Do Around the Mission
More Festival Details

Carnaval San Francisco stretches out along 17 city blocks of the Mission (find other things to do in this SF neighborhood). Most of the festival takes place on Harrison Street between 16th and 24th Streets.
The event is free, although they usually request a donation at the entrances.
This family-friendly event includes food, music, dance, and arts & crafts. You will also find other fun activities throughout the weekend.
Live Music
On every corner of the festival, DJs will be spinning Latin and Caribbean music such as cumbia, cha cha cha, tango, and salsa. You will hear hip hop rancheras, samba, and reggae music as well.
Carnaval San Francisco will also include several areas of live bands. This year's big performances are by La Sonora Dinamita and Los Van Van.
You will find five main stages with more than 50 local artists performing throughout the weekend. 
You can sit back and enjoy the music or dance along. 
Places to Stay

If you plan to stay all weekend long, then I recommend finding a great hotel in Union Square. This centrally located district is just a quick 15- to 20-minute bus ride away from the Carnaval San Francisco Festival.
Click here for my recommendations in this district.
Click here to find great deals in Union Square
Weather in May

The weather in San Francisco for Carnaval is wonderful. It's usually around 60 to 65 and sunny. I recommend wearing layers in case the breezes kick up and cool it down a bit.
>> Visit my weather in May page for more details
Tips to Get Here

From Union Square
BART: The fastest way to get here from Union Square is by taking BART. It picks up at the underground station at Market & Powell Streets. Take it to either the 16th or 24th Street Stations. Then head six blocks east to Harrison Street (you will need to cross Mission Street to get there).
27-Bryant Bus: You can also pick up the 27 on the corner of Market and 5th Streets. This will take you to 18th and Bryant. Once you get off the bus, walk two blocks east to Harrison Street
From Fisherman's Wharf
49-Mission Bus: The best way to get here from Fisherman's Wharf is by taking the 49-Mission bus. Pick it up on the corner of Van Ness Avenue and North Point Street. It will take you all the way to the Mission District. Hop off at the 18th Street stop and head across Mission Street toward Harrison. It's about a six-block walk.
More Fun Things to Do this Weekend
Other Top Events on Memorial Day Weekend

Memorial Day Event at the National Cemetery: One of the biggest events this weekend is at the National Cemetery in the Presidio. It starts with a military parade, followed by speeches by top local officials, then ends at around 1:30pm with a 21-gun salute. Click here for more details on this annual event.
SF Theater: Every Memorial Day Weekend, you will find a variety of theater productions. On stage, you will find everything from Broadway musicals like The Lion King, to small independent shows at intimate theaters throughout the city. Click here to learn more about this weekend's theater shows.
Free Walking Tours: If you want to learn more about the history of SF, then head out on one of the free walking tours offered by SF City Guides. Each day, you will find around 6 to 10 tours a day. They cover topics such as Fisherman's Wharf, the Gold Rush, and the Golden Gate Bridge. Click here for a schedule of walking tours for this holiday weekend in SF.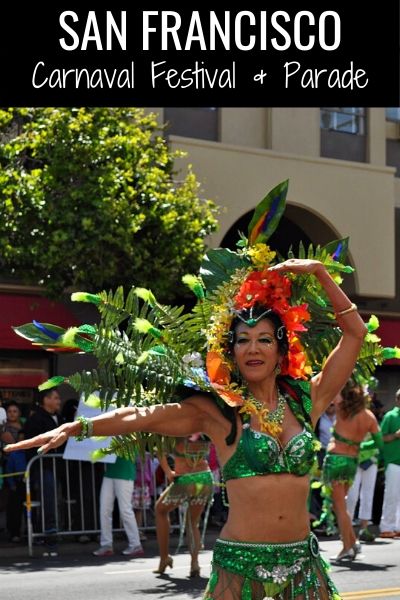 Other Events You Might Enjoy

Comments? Questions? Suggestions?
I would love for you to join me in my private Facebook group! 
It's a great place to interact with me and others who know the area well.
You can ask questions, get advice for your upcoming stay, and then share your photos and advice with others when you return home. It's a great community and the fastest way to get answers to those nagging questions about your visit!