San Francisco Events in March 2023


by Jill Loeffler  •

Updated: March 2, 2023
San Francisco events in March 2023 include Saint Patrick's Day celebrations, Six at the Orpheum Theater, and Golden State Warriors basketball. Other highlights include several performances by the SF Ballet and SF Symphony, free walking tours, and lots of great museum exhibits.
You will also find top concerts, additional theater shows, and our best festivals this month!

Disclaimer: I receive a small commission from some of the links on this page.

Six at the Orpheum Theater

Dates: 2/21 - 3/19
Tickets: StubHub | TicketNetwork
This month, you will find one Broadway show on stage at the Orpheum Theater. It's called Six and it's about the six wives of Henry the VIII.
This musical is a contest among the king's wives. Each will sing a song about their sorrows. The one with the saddest story wins and becomes the lead singer of their group.
However, when they realize this contest is dividing them more than bringing them together, things change. 
Don't miss your chance to catch Six on stage this March in San Francisco. 
>> Additional theater performances this month
>> More about what there is to see and do in SF's Theater District
Concerts & Live Music in March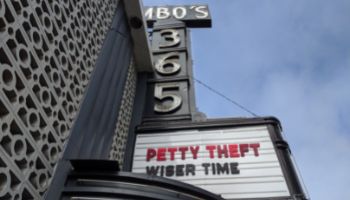 Dates: Several
While in San Francisco, head out to one of the awesome concert venues around town to enjoy some live music. There's something happening almost every night of the week, from the hottest bands to local artists. 
This month, you can watch top performers at places such as the Nob Hill Masonic Center, the Bill Graham Civic Auditorium, the Chase Center, and smaller venues such as The Independent and the Great American Music Hall.

In the greater Bay Area this month, you can attend concerts at the Oracle Arena and the SAP Center in San Jose.

Cruises Around the SF Bay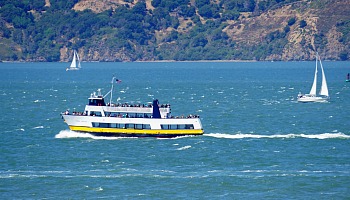 One of the best things to do this month is to check out some of our bay cruises. You can spend an hour cruising around the bay or catch a sunset.
Most of the cruises leave from the Fisherman's Wharf area. Most offer both indoor and outdoor seating with gorgeous views around the bay.
On each one, you will also get amazing views of the Golden Gate Bridge, the SF shoreline, and Alcatraz Island. It's a fun way to spend an hour or two on your visit to the City by the Bay!

Here are a few of the most popular options.

Sunset Cruise: This 1.5 hour cruise around the bay offer spectacular views all around. See famous landmarks, cruise under the Golden Gate Bridge, and soak in the sunset from either indoors or out. It runs most nights of the week from Pier 43 1/2. Find ticket availability for all dates in March.

Bay Cruise: This 60-minute cruise leaves from Fisherman's Wharf several times each day. This is the most popular cruise and offers both indoor and outdoor seating. Hear all about SF's history through the onboard narration. It leaves from Pier 39. Find ticket availability for March.

Additional Cruises Around the SF Bay

These are just a few of the other top cruises around the SF Bay in March.

Where to Stay in Fisherman's Wharf

Golden State Warriors

Dates: 3/2, 3/3, 3/11, 3/13, 3/24, 3/26, 3/28, and 3/31
Location: Chase Center in SF
Tickets: Ticketmaster | StubHub
Watch the Bay Area's one and only pro basketball team light up the court at the Chase Center in San Francisco's Mission Bay District. 

In this last full month of regular season home games, the Warriors will face the Phoenix Suns, Los Angeles Clippers, the Milwaukee Bucks, and others.
Go Dubs!
>> Full schedule and game day details
>> Additional information on sports events in SF and the Bay Area
SF Ballet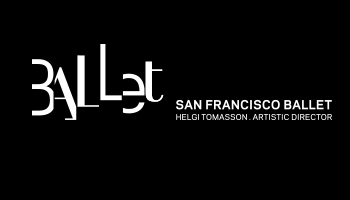 Dates: 3/1 - 3/31
Location: War Memorial Opera House
Tickets: Find tickets to all performances
These San Francisco events in March include three different, stunning performances by the oldest ballet company in the country. The first is Giselle which runs from 2/24 to 3/5. The second is The Colors of Dance with performances from 3/14 to 3/19.

The final performance is on 3/31. It's Cinderella and it runs from 3/31 to 4/8.

Berlin & Beyond Film Festival
Dates: 3/23 - 3/26
Check out the 27th annual Berlin & Beyond film festival, a gateway for the American public to see and experience the German-speaking world. 
The films come from Germany, Austria, Switzerland, and beyond, offering a truly diverse program about the cultures, art, history, and progress of those regions. 

The films include shorts, features, and documentaries.

Free Museum Days: San Francisco Events in March

Dates: Several toward the beginning of the month
Plan ahead before paying to visit any SF museums! Several of them offer free admission days each month, so you can view their world-class collections and exhibits without spending a lot of money. 
Click the link below to find out which days in March you can visit the Asian Art Museum, Conservatory of Flowers, de Young Museum of Fine Arts, Legion of Honor, and others for free. 

Saint Patrick's Day

Parade: Saturday, 3/11 starting at 11:30 am
Holiday Date: Friday, 3/17

It's that time of year again, when SF turns green! Whether you're looking for parties, pub crawls, cultural festivals, or family fun, you'll find plenty of ways to celebrate Saint Patrick's Day in the city. 

One of the biggest San Francisco events in March is the annual parade, which will take place on Saturday in the downtown/Civic Center neighborhood. There will be no festival this year.

Also, watch live entertainment, explore Irish culture, and hit up the more than a dozen Irish bars and restaurants around town!

>> Get more details about Saint Patrick's Day festivities in SF 

Red Cross Gala 2023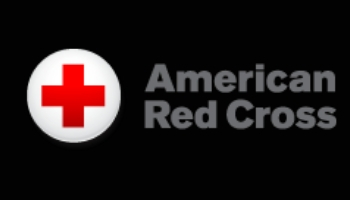 Date: 3/24
Join the American Red Cross for their 28th Anniversary Gala. This year's event is at the California Academy of Sciences.
The event is to recognize and honor several people in the Bay Area that have made a positive impact to help the American Red Cross with their mission.
It is also an annual fund-raiser. If you can't make it to the Gala, don't miss the After Gala party with cocktails, bites, live music and dancing. 
Human Rights Film Festival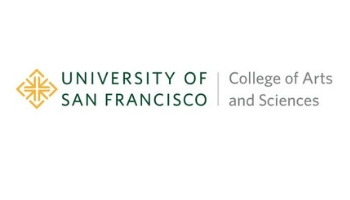 Dates: No festival in 2023
This annual film festival features thought-provoking works about human rights abuses and issues throughout the world. 
This three-day event is hosted by the University of San Francisco and is a way for them to help educate the broader public on these topics. It's also a chance for USF students and alumni to showcase their work. 

The festival is free and open to the public.

Game Developers Conference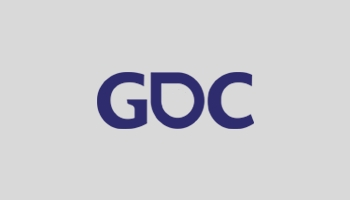 Dates: 3/20 - 3/24 
With over 27,000 attendees, GDC is the largest professional game industry event in the world. 
The week-long conference is hosted at SF's Moscone Center and attracts everyone involved in the industry, from game designers to programmers, artists and producers. 

This is the premier event to attend lectures, panels, tutorials, and round-table discussions about computer, online, and smart phone games.

SF Comedy Shows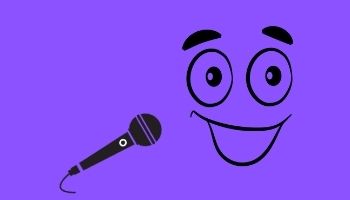 Dates: All month long
Have you ever wanted to see comedians like Louis CK, Dana Carvey, Russell Peters, Anjelah Johnson, or Zach Galifianakis live on stage? 
SF's two largest comedy clubs, the Punch Line and Cobb's, both regularly host standup's biggest stars, including those mentioned above and more. 

In addition to standup, San Francisco also offers improv and comic theater.

Hotel Deals

Click the links below to find great hotel deals all around town. Plus, read recent guest reviews to make sure you find the right hotel for you!

Booking: Find great deals all around San Francisco for your upcoming stay! 

TripAdvisor: What's the #1 hotel in San Francisco? Read reviews & find hotel deals on TripAdvisor!
VRBO: In addition to hotels, you'll also find some great places to stay locally through VRBO. Book an apartment or a room and feel more like a local. Find some great places to stay on VRBO here. 
SF Symphony Performances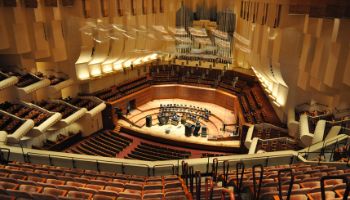 Dates: Various dates from 3/1 - 3/31
The elegant Davies Symphony Hall will feature several San Francisco events in March in the Civic Center district. 
Top performances this month include Yuja Wang Plays Rachmaninoff (3/1 & 3/2), Black Panther (3/24 & 3/25), and MTT Conducts Mahler 6 (3/30 - 4/1).

A night at the symphony is a great excuse for getting a little dressed up, going out for a nice dinner or drinks nearby, and relishing SF's high culture.

>> Full schedule for this month and tips to attend a performance

Museum Exhibits in March in San Francisco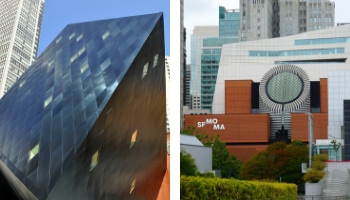 Dates: Throughout the Month
You will find a variety of museum exhibits this month in San Francisco. Here is a small sampling of what you can see at some of our top museums.
To Teach and Inspire: The Julia Brenner Textile Collection at the de Young Art Museum

Gillian Laub: Family Matters at the Contemporary Jewish Museum
Alexander Calder: Dissonant Harmony at the Museum of Modern Art (SF MOMA)
SF Giants Exhibition Games

Dates: 3/27
Tickets: Find tickets to the games at Oracle Park
This month, Spring Training comes to a close and the SF Giants will come home to prepare for their 2023 season. 
On the last few days of March, you can watch them take on their Bay Area rivals, the Oakland A's of the American League, at Oracle Park. This year's game is on 3/27.

You can also catch a game in Oakland at the Oakland Coliseum. This year's game is on 3/26.
Baseball fans, that time of year is finally here! 
More March Activities

What else is happening this March in SF? You will find tons of fun things to do this month from cruises around the bay to trips to Yosemite to a chance to see whales just off the coast.
I've pulled together a list of the best things to do this month, so you can find even more fun during your vacation.
>> More fun things to do this March

Tips to Pack & Weather in March

Are you looking for tips on what to wear in March? On my weather page, you will find recommendations on what to pack for your stay. It includes typical highs and low as well as a few additional fun things to do this month.
>> Find more tips to visit in March
Free Things to Do in March

Check out these budget-friendly ideas for your trip. My list of 25 of the best free things to do includes top events, museums, and a few of our best attractions. Click the link below to learn more and to add some of these items to your list.
>> Best free things to do this month
SF Bay Area Calendar of Events for March

Silicon Valley Auto Show
Dates: 3/17 - 3/19, 2023
Location: San Jose (South Bay) 
This March, you can attend Northern California's largest car show, showcasing the latest automotive technology in the business. You'll see a selection of electric cars and exotic concept vehicles, as well as classic cars and celebrity-owned luxury vehicles. 

You'll also have the chance to test drive some products that aren't even on the market yet. Head over to the McEnery Convention Center in San Jose to marvel at Cadillac, Bentley, Audi, and Rolls Royce's top innovations. 

>> Get tickets
Whalefest at Monterey Fisherman's Wharf 
Dates: 3/18 - 3/19, 2023
Location: Monterey (2.5 hours south of SF) 
One of the most unique SF Bay Area events in March is the 13th Annual Whalefest, a free event that educates guests about the migration of gray whales in Monterey, the "whale watching capital of the world."
This is an educational and interactive event for the whole family that includes documentaries, musical performances, a 60-foot model of Humphrey the Humpback Whale that attendees can climb inside, and other displays about marine life.

>> More info about the Whalefest
San Jose Sharks

Dates: 3/2, 3/4, 3/11, 3/14, 3/16, 1/18, 3/28 & 3/30
Tickets: Find tickets to all games in March
Head to the South Bay to watch the San Jose Sharks play at the SAP Center downtown. This team routinely goes deep into the playoffs, so you know these fierce Sharks are in it for the win.
This month at the Shark Tank, you can watch them take on the Minnesota Wild, St. Louis Blues, and new York Islanders.
Sonoma County Barrel Tasting

Dates: 3/3 - 3/5
Hours: 11 am - 4 pm each day
California's beautiful wine country (about an hour north of San Francisco) invites visitors to discover its culinary and winemaking excellence during 4 full days of barrel tasting and more. This special event will allow you to taste wine, directly from the barrel, and buy "futures" since many of them are small batch and will not be available to normal customers at a later date. 
>> Details for this year's event

Jazz Bash by the Bay

Dates: 3/3 - 3/5
The annual Jazz Bash by the Bay is one of the larger SF Bay Area events in March. It has been a tradition for more than 35 years in historic Monterey, a vibrant coastal city about three hours south of San Francisco. 
Known for Cannery Row, written by John Steinbeck, this is now a world class city with some of the best restaurants, hotels and more. These three days will be full of all types of American jazz, from ragtime and swing to gypsy jazz, zydeco, and blues. If you love jazz music, plan a weekend getaway to enjoy the lively festival.

>> Visit their site for info on this year's event

Oakland Running Festival

Date: 3/19
The Oakland Running Festival has become a fun annual event in this East Bay city, offering a marathon, half marathon, 4-person relay, 5K, and kids' fun run so that everyone can get involved.
Come stretch your legs and celebrate the diverse community and beautiful scenery of Oakland, CA. The race starts from Eastshore Park near lovely Lake Merritt on Sunday morning. Registration is required to participate.