San Francisco Events in March 2021


by Jill Loeffler  •

Updated February 26, 2021
Proof of vaccination is now required for certain indoor activities. Learn more here. 
Most of the San Francisco events in March 2021 have been cancelled or moved online. However, you will find some fun things to do this month. This is a round up of the best options with more coming soon as museums, zoos, and aquariums will start opening this month. I'll add them to the list as they open and/or tickets are available.
SF Bay Cruises: Several of the SF Bay Cruises are back on the water. All are limiting the number of people on each boat and taking precautions to help keep you safe. Here are just a few running in March.
San Francisco Zoo: The SF Zoo is also open daily. Most of their activities are open, but you will find a few of their indoor, enclosed areas temporarily closed as well as a few hands on exhibits. Book your tickets in advance here. 
Hiking Around SF: Head outdoors for a day of fun on one of SF's top trails. It's a great way to stay active, while also staying safe. Find a list of my top recommendations here. 
Lombard Street: Spend a little time checking out one of the crookedest streets in the world, Lombard Street. You can walk up and down its staircases or drive down in your car. Don't miss that picture perfect opportunity at the bottom before you leave! Learn more here. 
Alamo Square: Grab some takeaway and spend some time in Alamo Square. You can soak in the views of the famous Painted Ladies along Steiner Street and enjoy the outdoors. Learn more here. 
Golden Gate Bridge: The eastern walk way of the Golden Gate Bridge is also open. You can stroll along this path for a short distance or walk the entire way across. Read more about it here. 
Day Trip from SF: You can also take a day trip from San Francisco up to wine country or over to Yosemite. Wineries in Napa and Sonoma are open by appointment only, so you can also head up on your own if you have time to book some appointments in advance. Otherwise, you can rely on a guided tour. Here are some of the best day trips running in March.
Drive In Movies at the Fort Mason Center: Through March 16, the Fort Mason Center is showing movies on the big screen. They offer two showings a day from Tuesday - Sunday. Some of their upcoming films include The Lego Batman Movie, Blade Runner, Hustlers, The Incredibles, and many others. The cost is $49 per car. Find the full list and more details here.

2022 and Beyond
This section includes details on what you can normally expect for San Francisco events in March.
San Francisco events in March 2020 include Saint Patrick's Day celebrations, Harry Potter & The Cursed Child at the Curran Theater, Hamilton at the Orpheum, and Golden State Warriors basketball. Other highlights include several performances by the SF Ballet and SF Symphony, the Ocean Film Festival, free walking tours, and lots of great museum exhibits.

You will also find top concerts, additional theater shows, and our best festivals this month!

Disclaimer: I receive a small commission from some of the links on this page.

Hamilton at the Orpheum Theater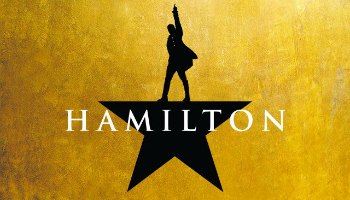 Dates: 2/12/2019 - 5/31/2020 (All performances canceled through March 25)
Location: Orpheum Theatre
Find Tickets: TBD

The Broadway hit musical, Hamilton, is on stage all month long. It's the story of one of our founding fathers, Alexander Hamilton.

Learn more about his life, family, and tragic death at the hands of our then VP. The story is told through hip-hop, music and song. It's won dozens of awards and is a must see this March.

Concerts & Live Music in March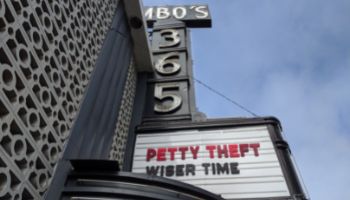 Dates: Several
While in San Francisco, head out to one of the awesome concert venues around town to enjoy some live music. There's something happening almost every night of the week, from the hottest bands to local artists. 
This month, you can watch top performers at places such as the Nob Hill Masonic Center, the Bill Graham Civic Auditorium, the Chase Center, and smaller venues such as The Independent and the Great American Music Hall.

In the greater Bay Area this month, you can attend concerts at the Oracle Arena and the SAP Center in San Jose.

Harry Potter & The Cursed Child at the Curran Theater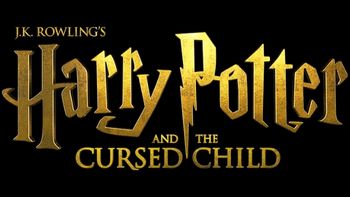 Dates: 10/23 - 8/2
Location: Curran Theater
Tickets: TBD

Spend an evening at the Curran Theater and see either Part I or Part II of Harry Potter and the Cursed Child. This smash hit is taking the theater world by storm. 

It's the story of Harry and one of his sons. It follows his son's struggles as he fights some of the same demons that Harry faced in his life. 

You can see Part I, Part II or both during your visit. 

Don't miss your chance to catch one of the top San Francisco events in March 2020. 

Other Shows this Month in SF

In addition to Harry Potter and the Cursed Child, you can also see one of the best new musicals on stage, The Last Ship. It's written and performed by Sting, the Grammy-award winning singer and song writer. It's the story of his life growing up in a shipyard town. It's on stage from 2/20 - 3/22 at the Golden Gate Theater. 

>> Additional theater performances this month in SF
>> More about what there is to see and do in SF's Theater District
Cruises Around the SF Bay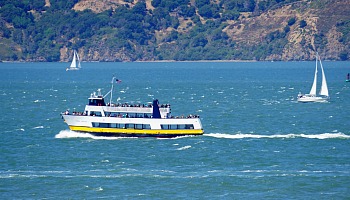 One of the best things to do this month is to check out some of our bay cruises. You can spend an hour cruising around the bay or catch a sunset.
Most of the cruises leave from the Fisherman's Wharf area. Most offer both indoor and outdoor seating with gorgeous views around the bay.
On each one, you will also get amazing views of the Golden Gate Bridge, the SF shoreline, and Alcatraz Island. It's a fun way to spend an hour or two on your visit to the City by the Bay!

Here are a few of the most popular options.

Sunset Cruise: This 1.5 hour cruise on the Adventure Cat includes two drinks and light appetizers. They offer comfortable indoor seating, so you can enjoy your drinks while also not missing any of the gorgeous sights along the way. It runs nightly in March from Pier 39. Find ticket availability for all dates in March.

Bay Cruise: This 60-minute cruise leaves from Fisherman's Wharf several times each day. This is the most popular cruise and offers both indoor and outdoor seating. Hear all about SF's history through the onboard narration. It leaves from Pier 39. Find ticket availability for March.

Additional Cruises Around the SF Bay

These are just a few of the other top cruises around the SF Bay in March.

Where to Stay in Fisherman's Wharf

Golden State Warriors

Dates: 3/1, 3/5, 3/7, 3/10, 3/12, 3/25, 3/28, 3/29, & 3/31 (Playing with no fans in the stadium through March 21)
Location: Chase Center in SF
Watch the Bay Area's one and only pro basketball team light up the court at the Chase Center in San Francisco's Mission Bay District. 

In this last full month of regular season home games, the Warriors will face the Toronto Raptors, Los Angeles Clippers, the Denver Nuggets, and others. Go Dubs!

>> Full schedule and game day details
>> Additional information on sports events in SF and the Bay Area
SF Ballet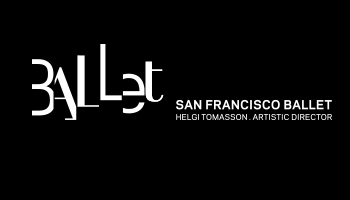 Dates: 3/6 - 3/31 (All performances through 3/15 are canceled)
Location: War Memorial Opera House
These San Francisco events in March include three different, stunning performances by the oldest ballet company in the country. The first is Program 4: A Midsummer Night's Dream which runs from 3/6 - 3/12.

Program 5 is a Ballet Accelerator and runs from 3/24 - 4/4. The final performance of the month is Program 6, which is Present Perspectives. It runs from 3/26 - 4/5. 

International Ocean Film Festival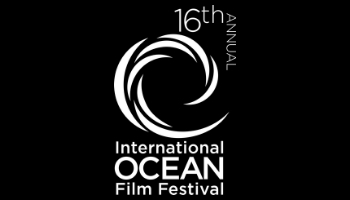 Dates: 3/12 - 3/15 (Postponed)
One of the top San Francisco events in March is the International Ocean Film Festival. This year marks the return of this annual festival, featuring dozens of ocean-themed independent films from around the world. 
The festival is designed to raise awareness about the environmental, social, and cultural significance of the sea. Two very popular subcategories are sharks and surfing.

Expand your knowledge of the ocean and enjoy four days of documentaries, shorts, narratives, and animations at the Cowell Theater at the Fort Mason Center. 

Free Museum Days: San Francisco Events in March

Dates: Several toward the beginning of the month
Plan ahead before paying to visit any SF museums! Several of them offer free admission days each month, so you can view their world-class collections and exhibits without spending a lot of money. 
Click the link below to find out which days in March you can visit the Asian Art Museum, Conservatory of Flowers, de Young Museum of Fine Arts, Legion of Honor, and others for free. 

International Chocolate Salon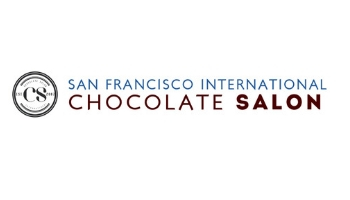 Date: 3/21
The SF International Chocolate Salon is the premier chocolate event on the west coast, inviting hundreds of artisan chocolatiers to show off their culinary achievements and share them with the public. 
In addition to decadent chocolate samples, the festival also includes spirits, local brews, and wine, and appearances by celebrity chefs. 

This is an all-day event at the SF County Fair Building at 1199 9th Ave in Golden Gate Park. 

Saint Patrick's Day

Postponed to help contain the spread of the coronavirus (COVID-19).
Parade & Festival: 3/14
Holiday Date: Tuesday, 3/17

It's that time of year again, when SF turns green! Whether you're looking for parties, pub crawls, cultural festivals, or family fun, you'll find plenty of ways to celebrate Saint Patrick's Day in the city. 

One of the biggest San Francisco events in March is the annual parade and festival, which will take place on Saturday in the downtown/Civic Center neighborhood. 

Also, watch live entertainment, explore Irish culture, and hit up the more than a dozen Irish bars and restaurants around town!

>> Get more details about Saint Patrick's Day festivities in SF 

Red Cross Gala 2020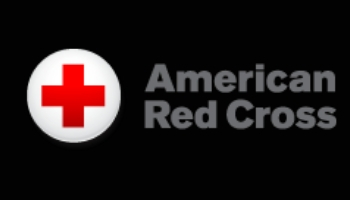 Date: 3/21
Join the American Red Cross for their 25th Anniversary Gala. This year's event is at SF's City Hall.
The event is to recognize and honor several people in the Bay Area that have made a positive impact to help the American Red Cross with their mission.
It is also an annual fund-raiser. If you can't make it to the Gala, don't miss the After Gala party with cocktails, bites, live music and dancing. 
Human Rights Film Festival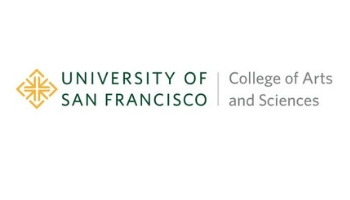 Dates: 3/26 - 3/28
This annual film festival features thought-provoking works about human rights abuses and issues throughout the world. 
This three-day event is hosted by the University of San Francisco and is a way for them to help educate the broader public on these topics. It's also a chance for USF students and alumni to showcase their work. 

The festival is free and open to the public.

Game Developers Conference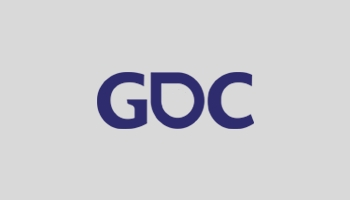 Dates: Postponed 
With over 27,000 attendees, GDC is the largest professional game industry event in the world. 
The week-long conference is hosted at SF's Moscone Center and attracts everyone involved in the industry, from game designers to programmers, artists and producers. 

This is the premier event to attend lectures, panels, tutorials, and round-table discussions about computer, online, and smart phone games.

SF Comedy Shows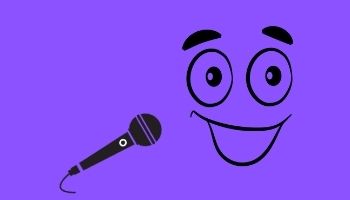 Dates: All month long
Have you ever wanted to see comedians like Louis CK, Dana Carvey, Russell Peters, Anjelah Johnson, or Zach Galifianakis live on stage? 
SF's two largest comedy clubs, the Punch Line and Cobb's, both regularly host standup's biggest stars, including those mentioned above and more. 

In addition to standup, San Francisco also offers improv and comic theater.

Hotel Deals

Click the links below to find great hotel deals all around town. Plus, read recent guest reviews to make sure you find the right hotel for you!

TripAdvisor: What's the #1 hotel in San Francisco? Read reviews & find hotel deals on TripAdvisor!

Booking: Find great deals all around San Francisco for your upcoming stay! 
SF Symphony Performances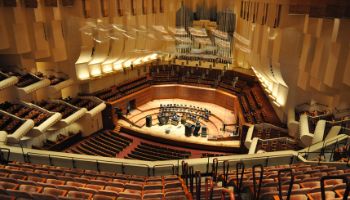 Dates: All events through March 20 are canceled.
The elegant Davies Symphony Hall will feature several San Francisco events in March in the Civic Center district. 
Top performances this month include performances lead by MTT with music by Capucon, Shostakovich, & Stravinsky. Other shows include MTT & Mahler: Mahler 6 & John Adams (3/6), Flute Recital with James Galway (3/17), and an Organ Recital with Cameron Carpenter and Buster Keaton's The General (3/22).

A night at the symphony is a great excuse for getting a little dressed up, going out for a nice dinner or drinks nearby, and relishing SF's high culture.

>> Full schedule for this month and tips to attend a performance

Museum Exhibits in March in San Francisco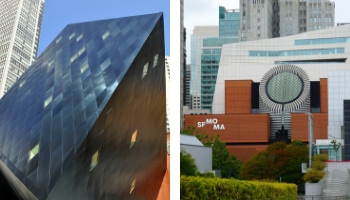 Dates: Throughout the Month
You will find a variety of museum exhibits this month in San Francisco. Here is a small sampling of what you can see at some of our top museums.
Chang Dai-chien: Painting from Heart to Hand at the Asian Art Museum

Levi Strauss: A History of American Style at the Contemporary Jewish Art Museum

Uncanny Valley, Being Human in the Age of AI at the de Young Art Museum

Whiskies of the World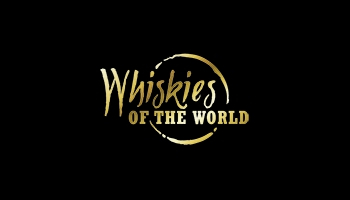 Date: Friday, 3/28
Tickets: Available on their official website
Whisky lovers, here's your chance to taste more than 200 varieties of Scotch, Bourbon, Canadian, Irish, and other imported whiskies from around the world. 

You can also attend seminars and learn how to pair certain whiskies with food and cigars.

This grand event will be held from 5 pm - 9 pm on the Belle Yacht at Pier 3 (it will remain docked), and your participation will benefit the Casa Circulo Cultural. There is also a Whiskies of the World event in San Jose on the 3/27 starting at 6 pm to 10 pm in downtown San Jose.

SF Giants Exhibition Games

Dates: Canceled
This month, Spring Training comes to a close and the SF Giants will come home to prepare for their 2020 season. 
On the last few days of March, you can watch them take on their Bay Area rivals, the Oakland A's of the American League, at Oracle Park.

You can also catch a game in Oakland at the Oakland Coliseum. Baseball fans, that time of year is finally here! 

>> Find out more about the Giants, ballpark, and tickets

More March Activities

What else is happening this March in SF? You will find tons of fun things to do this month from cruises around the bay to trips to Yosemite to a chance to see whales just off the coast.
I've pulled together a list of the best things to do this month, so you can find even more fun during your vacation.
>> More fun things to do this March

Tips to Pack & Weather in March

Are you looking for tips on what to wear in March? On my weather page, you will find recommendations on what to pack for your stay. It includes typical highs and low as well as a few additional fun things to do this month.
>> Find more tips to visit in March
Free Things to Do in March

Check out these budget-friendly ideas for your trip. My list of 25 of the best free things to do includes top events, museums, and a few of our best attractions. Click the link below to learn more and to add some of these items to your list.
>> Best free things to do this month
SF Bay Area Calendar of Events for March

San Jose Sharks

Dates: 3/3, 3/5, 3/7, 3/8, 3/19, 3/21, & 3/29
Head to the South Bay to watch the San Jose Sharks play at the SAP Center downtown. This team routinely goes deep into the playoffs, so you know these fierce Sharks are in it for the win. This month at the Shark Tank, you can watch them take on the Minnesota Wild, Colorado Avalanche, and Boston Bruins.
Sonoma County Barrel Tasting

Dates: 3/6 - 3/8 & 3/13 - 3/15
Hours: 11 am - 4 pm each day
California's beautiful wine country (about an hour north of San Francisco) invites visitors to discover its culinary and winemaking excellence during 6 full days of barrel tasting and more. This special event will allow you to taste wine, directly from the barrel, and buy "futures" since many of them are small batch and will not be available to normal customers at a later date. 

You will also meet winemakers and experience the Dry Creek, Alexander and Russian River Valleys in a very magical way. There is a Toast the Future Friday Night Event on both Friday nights from 5pm to 7pm. The event will include futures tasting, current vintages, and appetizers. Winemakers will also be on hand to discuss their wines and answer questions. You must buy a separate ticket for these two events.

>> Details for this year's event

Fairfax Brewfest

Date: 3/28
Head north to Fairfax for their annual Brewfest. This year, they will feature more than 20 brewers that will serve up more than 70 different brews.
Iron Springs Pub & Brewery and Split Rock Tap & Wheel are the host brewers. Other top breweries planning to attend this year include 21st Amendment, Lagunitas Brewing Company, and Fogbelt Brewing Company.

From 1pm to 5pm, you can also enjoy traditional Irish dance music by The Gas Men. General admission tickets at $40 per person.

Jazz Bash by the Bay

Dates: 3/6 - 3/8
The annual Jazz Bash by the Bay is one of the larger SF Bay Area events in March. It has been a tradition for more than 35 years in historic Monterey, a vibrant coastal city about three hours south of San Francisco. 
Known for Cannery Row, written by John Steinbeck, this is now a world class city with some of the best restaurants, hotels and more. These three days will be full of all types of American jazz, from ragtime and swing to gypsy jazz, zydeco, and blues. If you love jazz music, plan a weekend getaway to enjoy the lively festival.

>> Visit their site for info on this year's event

Oakland Running Festival

Date: 3/22
The Oakland Running Festival has become a fun annual event in this East Bay city, offering a marathon, half marathon, 4-person relay, 5K, and kids' fun run so that everyone can get involved. Come stretch your legs and celebrate the diverse community and beautiful scenery of Oakland, CA. The race starts from Eastshore Park near lovely Lake Merritt on Sunday morning. Registration is required to participate.