San Francisco Events in June 2020
Enjoy Street Fairs, Father's Day Activities & More this Month
Get ready for summer fun with these San Francisco events in June 2020. This month, you will find dozens of festivals, SF Giants baseball, and free walking tours every day.
Top festivals this month include North Beach, Union Street, and Pride. You can also have fun watching the comedians at Colossal Clusterfest, watch or participate in the Escape from Alcatraz Triathlon, and enjoy a theater production of Harry Potter and the Cursed Child.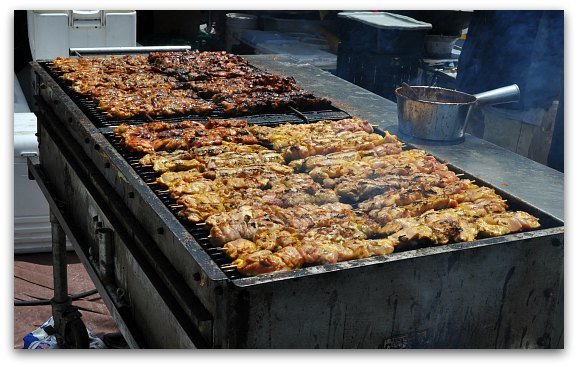 June is also the month to spoil your dad. Discover the best things to do for Father's Day on our special page dedicated to this special day. Read on for more events and activities this month in SF.
Disclaimer: I receive a small commission from some of the links on this page.
SF Giants Baseball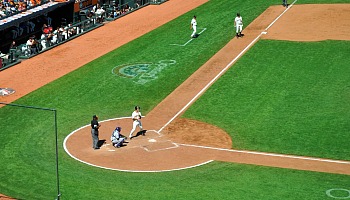 Dates: 6/1, 6/2, 6/3, 6/4, 6/9, 6/10, 6/11, 6/12, 6/13, 6/14, 6/22, 6/23, 6/24, 6/25, 6/26, 6/27 & 6/28
Location: Oracle Park in the South of Market District
This month, the SF Giants have 17 exciting home games scheduled. Head over to gorgeous Oracle Park by the water in the SoMa District to watch them take on the Los Angeles Dodgers, New York Mets, San Diego Padres, and others.
>> Find more info & ticketing details for Giants baseball games
The Band's Visit at the Golden Gate Theater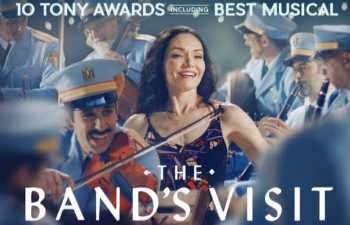 Dates: 5/26 - 6/21
Location: Golden Gate Theater
One of the hottest musicals is coming to town, The Band's Visit. The winner of 10 Tony Awards, this musical is the feel good story about how music can turn a community around.
The story is set in a small, off the beaten path town with not much going on. That all changes when a band of musicans gets lost and ends up here. They begin to play their songs which ring out througout the town, which draws all of the locals to listen, dance, and enjoy their lives.
The runtime for this Broadway show is 100 minutes and there is no intermission, so make sure to prepare before you get seated for the performance.
10/23 - 8/2: Harry Potter and the Cursed Child, Parts 1 & 2, at the Curran Theater
5/15 - 6/14: Fun Home at the New Conservatory
6/4 - 6/28: Poor Yella Rednecks at the ACT Geary
>> Find a full calendar of theater performances in June in SF
>> Learn more about the SF Theater District
Colossal Clusterfest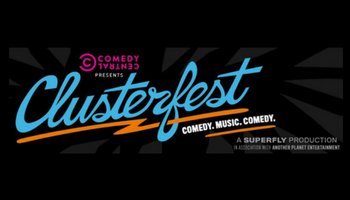 Dates: TBD
One of the most anticipated San Francisco events in June is the Colossal Clusterfest, brought to you by Comedy Central. This three-day festival is a dream come true for comedy and pop-culture junkies. You'll have the chance to watch the best comedians in the business and to dance to concerts by several cool bands.
Head over to the Bill Graham Auditorium and the Civic Center Plaza to enjoy all of this entertainment on an array of outdoor and indoor stages.
>> Read more details on the event web page
Daytime Summer Cruises on the SF Bay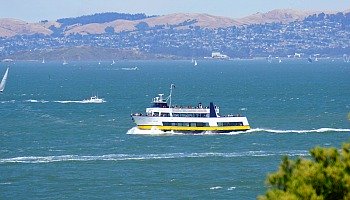 Summer is a fun time to head out on the SF Bay. These San Francisco events in June run several times each day and are a great way to check out the bay front attractions.
Each cruise heads under the Golden Gate Bridge, near Sausalito, around Alcatraz and more.
The 60-minute bay cruise is the most popular and it runs almost a dozen times each day. Another popular options is the Bridge to Bridge cruise and the high speed Rocketboat adventure.
All bay cruises leave from and return to the piers in Fisherman's Wharf. Here are just some of the top picks for this month.
More SF Bay Cruises
Where to Stay in Fisherman's Wharf
Pride Parade & Festival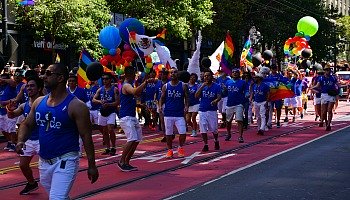 Date: 6/27 & 6/28
One of the largest San Francisco events in June each year is the Pride Parade & Festival. This event is always the last weekend in June. This year, it falls on June 27 and 28. It includes a large festival with live music, dancing in the streets, and gourmet goodies in the Civic Center District.
The largest draw is the colorful parade on Sunday morning. It starts at 10:30am and makes its way from Market & Beale to Market & 8th Street.
Where to Stay Near the Civic Center
If you plan to spend all weekend near the Pride Parade & Festival, then you will find some great places to stay nearby. These are just a few of my top picks. All are just a few blocks away from one of the largest San Francisco events in June.
San Francisco Proper Hotel (1100 Market Street): 4-star hotel with a rooftop bar, free wifi and suites. It's right along the parade route and is just a couple of blocks away from the festival. Check rates on Booking.com.
Holiday Inn Civic Center (50 8th Street): 3-star hotel just a couple of blocks away, I like this one as it has an outdoor pool, it's also really close to the Civic Center Muni & BART station so you can quickly get to other places thoughout SF quickly. Check rates and more details on Booking.com.
Phoenix Hotel (601 Eddy Street): 2-star hotel with a party atmosphere and a funky heated outdoor pool, it's just 2 blocks from the festival in the Tenderloin District. Check rates on Booking.com.
More Summer Festivals & Street Fairs
Every summer, you will find dozens of street fairs and festivals. This June is no exception. Here are some of the top festivals this month.
Barley & Grapes (6/26): Head over to the China Basin District for the 1st Annual Barley & Grapes Festival. This event will feature a large variety of wine and craft beers. You can also sample small bites. The festival will take place along the waterfront and proceeds will benefit the Giants Community Fund. This year's event will run from 3pm to 7:30pm.
Northern California Soy and Tofu Festival (6/13): This unique festival celebrates these essential and healthy ingredients of Asian cuisine and brings them to a wider market. It features vendors of soy and tofu products, a tofu eating contest, a dessert competition, and live entertainment from local groups of Taiko drummers and lion dancers. Many well-known Asian American performers will grace the stage for this event. It's one of the top San Francisco events in June in Japantown. Find out more on the festival website.
San Francisco Free Folk Festival (6/13): The annual San Francisco Folk Festival is free and offers a variety of dance and music shows, as well as workshops. Guitar, ukelele, waltz, Irish step, and Argentine tango are just a few of the genres you will hear and dance to. In addition, there will be crafts, vendors, and it's one of the San Francisco events in June with fun activities for the whole family. Get festival details here.
Sunday Streets (6/7): The June edition of Sunday Streets this year takes place in the Sunset/Golden Gate Park/Great Highway area. This is a monthly street fair that rotates among districts, bringing together the community to enjoy free activities for the whole family, live music, and streets closed to traffic so people can run, bike, and play in the area. Find out which weekends to visit which neighborhoods.
Union Street Festival (TBD): Of all the San Francisco events in June, the Union Street Festival is one of the largest neighborhood celebrations. For two full days from 10am to 6pm, this cute commercial strip in the Marina District comes alive with live music, samples from local restaurants and shops, and beverage booths offering craft beer and wine. Browse the unique offerings from the more than 100 boutique vendors on hand. Get more details about the Union Street Festival.
San Francisco Jazz Festival (6/9 - 6/21): This year marks the 38th Annual SF Jazz Festival, offering over a week of incredible music from acclaimed jazz musicians, including those such as Lizz Wright, Stanley Clarke, Bokane, Con Brio, and more. Find out more on the SF Jazz Center site.
Juneteenth Festival (TBD): Each year, San Francisco commemorates the abolition of slavery in the US with a street fair for the whole family. As we mark the 152nd anniversary of the Emancipation Proclamation, head over to Fillmore Street to enjoy the activities, including a job fair, car show, live music, and fun for the kids. Find out more about what to expect at the Juneteenth Festival.
>> Find a full calendar of festivals in June
>> Discover the full festival calendar for each month in SF
Sunset & Dinner Cruises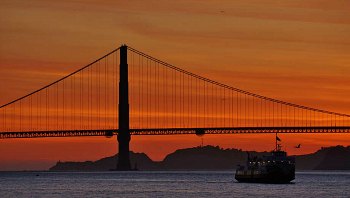 One of the other popular San Francisco events in June is a sunset and/or dinner cruise on the SF Bay.
These cruises are typically longer than the day cruises. They often includes drinks, appetizers and/or dinner.
Some days, you will get to see the sun setting behind the Golden Gate Bridge. Other days, you will see our magical fog rolling in under the bridge which makes for an unforgettable experience. In addition, these cruises will often have entertainment in the background to add to the ambiance.
Here are a few of my favorites.
More Sunset & Dinner Cruise Options
Concerts in June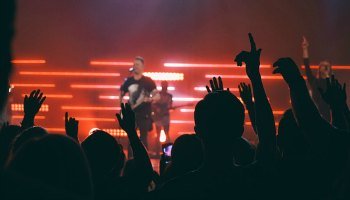 Are you looking for a night of live music during your stay in SF? If so, then check out my concerts calendar.
It includes performances at some of the best venues in SF, including the Independent, the Fillmore, and the Bill Graham Civic Auditorium.
You will also find some great shows all around the SF Bay Area in Oakland, San Jose, and beyond.
>> Find a full concert calendar for SF
Free Outdoor Concerts in SF
You will find several places for free San Francisco events in June. These are the three most popular places to find free outdoor concerts all summer long.
Stern Grove Festival (6/14 - 8/16): Every summer since 1938, it has been a San Francisco tradition to offer stellar music performances by renowned artists with a variety of styles, for free, each Sunday at 2pm in Stern Grove Park. It's a beautiful spot to picnic while you watch the concert. This weekly festival kicks off with the annual Big Picnic. It's one of the most popular free San Francisco events in June. Get the Stern Grove details and plan your visit today
Union Square Live (Several dates in June): Head on over to Union Square to enjoy free live performances throughout the summer. The festival boasts a variety of dance, music, circus, theater, movies, and more, and the performances will continue every week through September. See Union Square Festival details and schedule
Yerba Buena Gardens Festival (Several from May - October): The Yerba Buena Gardens Festival is a free ongoing event that offers entertainment every week during the summer through October. Live outdoor performances include music, dance, and theater, and feature both well-known and emerging artists. Discover the 2019 Yerba Buena Gardens Festival details
Wine Tours to Napa & Sonoma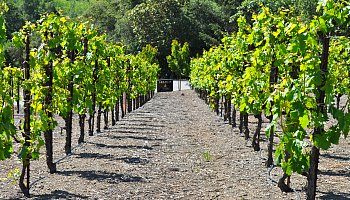 June is also a great time to head up to wine country. Napa Valley is a well known region with some of the best Cabernet Sauvignon wines in the world. You will also find some great Chardonney here too.
Sonoma County offers several wine country regions including Sonoma Valley, Dry Creek Valley, Russian River, Alexander Valley as well as several others. Due to the different climates throughout Sonoma, you will find a wide range of wines here from Pinot Noir to Zinfandel to Sauvignon Blanc.
You can head up on your own or let someone else do the driving by heading north on a guided tour. Here are a few of the most popular tours.
More Fun Day Trips from SF in June
Half-Priced & Discounted Tickets for June 2020:
Shows, Events & More
I recommend taking a look at the great deals on Goldstar.com before booking any tours or San Francisco events in June. They offer a variety of tickets at up to 50% off for activities such as bay cruises, walking tours, theater performances, and more.
Here are a few of their most popular tickets this month.
*Small service fee at checkout.
SF Summer Opera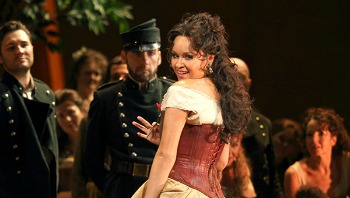 Dates: 6/7 - 6/30
Location: War Memorial Opera House
This June, you'll have the chance to catch three performances with the SF Opera. The first is Ernani (6/7 - 7/2), a dramatic opera about love by Verdi. The second is Partenope (6/12 - 6/27), a romantic comedy with a battle of the sexes including cross dressing, mischievous men, and a lovable herione. The final show is The (R)evolution of Steve Jobs (6/20 - 7/3), the real story about Jobs and his inability to really connect with those around him.
All performances are at the War Memorial Opera House in the Civic Center District. It's one of the most anticipated San Francisco events in June!
>> Find a full SF Opera schedule
Escape from Alcatraz Triathlon
Date: 6/7
The Escape from Alcatraz Triathlon is an annual event that starts with a 1.5-mile swim from Alcatraz Island to the shores of San Francisco. It continues with an 18-mile bike ride and finishes with an 8-mile run through the city's hills.
This race attracts World Champions and Olympic Medalists, as well as the best amateur athletes from the US and all around the world. If you aren't interested in participating, I recommend heading down to the waterfront first thing in the morning to watch this amazing act of athleticism.
>> Visit their site for registration information
Free Walking Tour of Chinatown
Dates: Every Monday and Saturday in June
Stroll through one of the most fascinating districts in San Francisco with a free walking tour of Chinatown. This "city within a city" offers an interesting history full of dark secrets and interesting stories.
On this two-hour walk, you will explore its back alleys, learn more about historic events that took place here, and uncover some of the best places to stop for a bite to eat. You will also learn all about its top attractions and temples. The tour runs every Monday at 10am and 1:30pm and every Saturday at 10am.
>> Find the starting point for the tour & details on other free SF walking tours
>> Additional fun, free things to do in SF in June
Discover the Best Hotel Deals
Booking: Find great deals all around San Francisco for your upcoming stay!
TripAdvisor: What's the #1 hotel in San Francisco? Read reviews & find hotel deals on TripAdvisor!
Free Museum Admission Days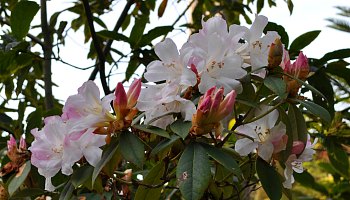 Dates: Several in June
Enjoy the permanent collections at SF's top museums during their free admission days. Toward the beginning of the month, you have the opportunity to visit attractions such as the Asian Art Museum, the Conservatory of Flowers, and the de Young Fine Arts Museum without spending an arm and a leg.
More San Francisco events in June at local museums and attractions include free admission to the San Francisco Botanical Gardens, the GLBT Museum, and the Legion of Honor.
Click the link below for a full list of dates for June 2020.
>> See which days are free admission days in June
Father's Day Events & Activities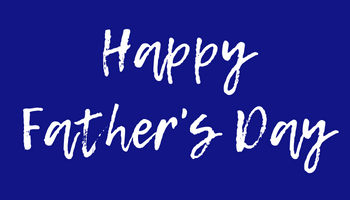 Date: 6/21
Spoil your father this year with a visit to San Francisco. Some of the top San Francisco events in June this weekend include cruises around the bay, several restaurants serving up wonderful brunch and lunch menus, and plenty of other events to make Dad happy.
You can also head up to wine country for a fun wine tasting tour, stroll through Muir Woods, and catch a baseball game. Don't miss out top free walking tours this weekend as well as some of the best festivals this month.
>> Full list of fun this Father's Day in San Francisco
Food Tours Around SF
SF is a food lovers dream and some of our top San Francisco events in June are our food tours. You can sample amazing treats in North Beach, which is also known as Little Italy.
You can also stroll the streets of Chinatown and to sample dim sum and other traditional treats. The Mission District is where you will find some amazing Central and South American goodies.
Other top food tours around San Francisco include one in Japantown, one in our famous Ferry Building, and some focused just on wine and cheese.
These are just a few of the most popular options this June.
>> Find additional food tours around SF

SF Symphony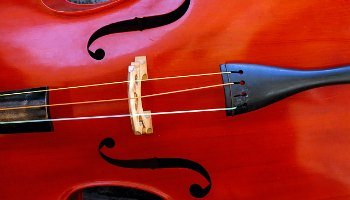 Dates: Several in June
Some of the best San Francisco events in June are shows by the SF Symphony at the beautiful Davies Symphony Hall in the Civic Center.
Top performances this month include:Beethoven250: MTT & Anne-Sophie Mutter (6/4 - 6/6), MTT & Wagner's The Flying Dutchman (6/11 - 6/15), and MTT & Mahler: Symphony of a Thousand (6/25 - 6/28).

>> Find this month's calendar of performances
Comedy Shows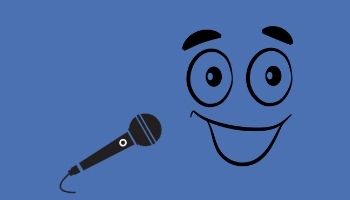 Dates: Several throughout the month
Every month in San Francisco, you will find hilarious live performances at the top comedy clubs in the city. Some of the biggest names in standup tend to frequent the Punch Line and Cobb's comedy clubs.
In addition, you'll see the best of local comedians every Sunday night at the Punch Line's SF Showcase. And if you're still looking for laughs, check out SF's variety of local improv troupes.
>> See the full comedy schedule and ticketing info
Exhibits at SF Museums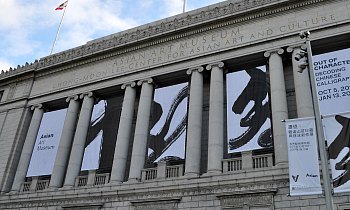 Dates: All throughout the month
Make sure to catch one of these amazing exhibits at our top SF museums this month: Here are some of the top picks this month around town.
SF Museum of Modern Art: Thought Pieces, 1970s Photographs of Lew Thomas, Donna-Le Phillips and Hal Fischer, pick up advanced tickets for your stay
Contemporary Jewish Art Museum: Levi Strauss, A History of American Style
deYoung Museum of Fine Art: Frida Kahlo, Appearances Can Be Deceiving
Walt Disney Museum: The Walt Disney Studios and World War II
>> Plan your museum visits for this month
Nightlife at the California Academy of Sciences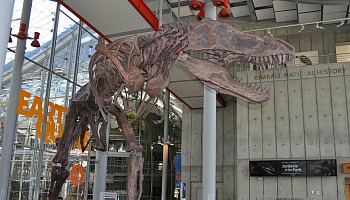 Dates: 6/4, 6/11, 6/18 & 6/25
Some of the best 21+ San Francisco events in June are at our highly rated museums. One of the best is Nightlife at the California Academy of Sciences. Every Thursday night, the museum closes and reopens to those 21 and older only.
It's a chance for you to explore the exhibits, meet other adults and enjoy a cocktail or two. Nightlife events are centered around a specific theme each week. Some past topics include Golden State Nightlife, Pride Nightlife, Beer Garden Nightlife and many others.
The event runs from 6pm to 10pm. Music is provided by some of our top local DJs and both food and drinks are for sale at the bar.
>> Learn more and pick up your tickets today
>> More about visiting the California Academy of Sciences
Exploratorium: After Dark
In addition to the California Academy of Sciences, you will also find an 18+ event every Thursday night at the Exploratorium. Here you can also sip on cocktails as you enjoy some of their interactive exhibits.
Each week, After Dark also features food, weekly performances and art installations. It's a great way to meet other science loving adults!
>> Find tickets for this Thursday's events
>> Learn more about visiting the Exploratorium
Even More Things To Do in SF in June
In addition to the large range of special San Francisco events in June, check out my tips for SF's tricky summer weather and how to make the most of your trip at this time of year. Some of the best things to do include cruises, guided tours, street fairs, and a variety of dining and shopping options.
More: Find out what else you can do on your June trip to SF
What to Wear in June
Do you need some advice on what to pack for your visit in June? Check out my June weather page for information on average highs and lows as well as a few ideas on what to bring along with you for your stay.
Info: How to pack and prepare for your visit
Outdoor Concerts Around the SF Bay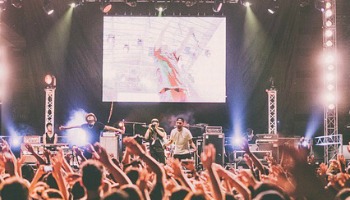 The San Francisco concert calendar heats up every Summer and you will find plenty to do within the city. However, it's also the time of year when several large outdoor concert venues around the SF Bay offer up a schedule of fun outdoor shows.
Some of the top picks include the Greek Theater in Berkeley, the Shoreline Amphitheatre in Mountain View, and the Mountain Winery in Saratoga. They feature several shows a week through the Summer and early Fall months. With little rain in the bay this time of year, you are almost guaranteed an amazing night under the starts.
6/13: Chris Stapleton at the Shoreline Amphitheatre in Mountain View
6/16: Barenaked Ladies, Gin Blossoms & Toad The Wet Sprocket at the Mountain Winery in Saratoga
6/19 - 6/21: Country Summer Festival at the Sonoma County Fairgrounds
6/26: Sugarland at the Shoreline Amphitheatre in Mountain View
More Events Around the SF Bay Area
SF Bay Area Calendar | Napa Valley | Sonoma County | Monterey
Other Fun Activities in SF