San Francisco Weather in June: What to Wear During Your Visit

San Francisco weather in June is warm and sunny. The evening fog keeps SF cool during the summer, so you can enjoy your stay without overheating.

If you plan to visit during this time, you will need to watch the weather forecast for the Bay Area. Most days are cool in June, but we often get a few days of high temperatures during the end of the month.
Read on for more information to help you pack and prepare for your upcoming visit to San Francisco.
You will also find some great deals for your stay as well as some of my favorite things to do this month.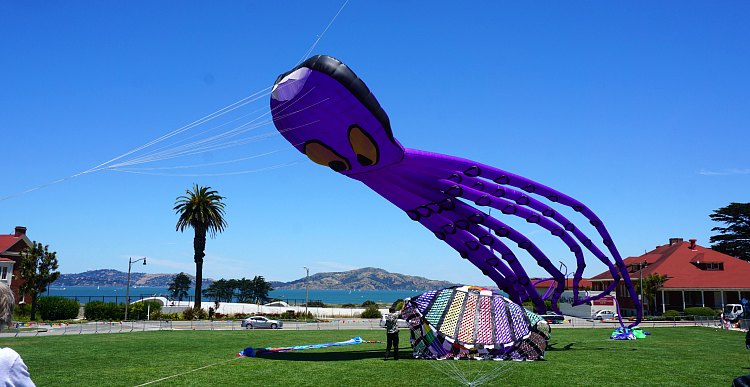 The picture above is from the Kite Festival every year in the Presidio. It is a great example of the average San Francisco weather in June during the day. Highs are in the mid-60s with some wind. The sun is typically shining every day after the fog burns off around mid-morning.
At night, the temps dip down into the mid-50s. The wind will continue to blow in the evening but tends to settle down a little as the evening wears on.
There is almost no rain this time of year.
Here are a few more details on the San Francisco weather in June.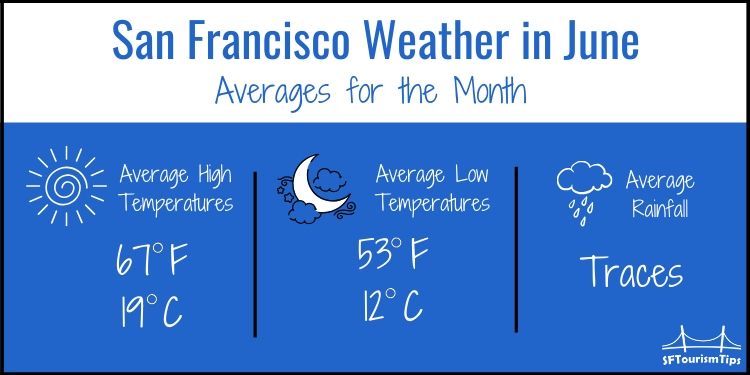 Average High in June: 67° F/19° C
Average Low in June: 53° F/12° C
Average Monthly Rainfall: 0.2 inches
Record High: 103° F/ 38° C (6/14/2000)
Record Low: 47° F/6° C (6/7/1999)
Disclaimer: I receive a small commission from some of the links on this page.

What to Pack for the San Francisco Weather in June

So, what should you pack for the San Francisco weather in June? Layers!
The best way to prepare for your visit is to bring along items that you can layer. You will find it's cool in the morning, warmer in the afternoons, and then cool again at night. It's also cooler along the shore than it is in the heart of the city. At times, the temps will vary by up to 5 to 10 degrees by district, so it's good to plan ahead.
I typically wear short sleeved shirts and a light jacket or sweater in June. I wear a jacket or sweater that I can tie around my waist as I'm often taking it on and off as I explore SF.
I almost always wear pants or jeans too. There are a few days toward the end of the month that are hotter, but the wind gives us some natural air conditioning, so shorts are not needed. However, if you love to wear shorts or skirts when it's in the mid-60s, then make sure to bring those along too.
>> Additional tips on what to wear in SF
5 Fun Things to Do in San Francisco in June

1. Watch some baseball: June is a fun time to head to Oracle Park to watch the San Francisco Giants in action. They play almost a dozen home games every June. Make sure to bundle up though as the breezes off the bay really cool down the place after the sun goes down. Click here for this year's schedule.
2. Attend a festival: You will find several outdoor festivals every weekend during the month of June. The largest are the North Beach Festival, the Union Street Festival, and the SF Pride Festival & Parade. Click here for details on these and other top festivals in June.
3. Head to the theater: You will find dozens of performances during the month of June. SF attracts large traveling Broadway shows all year long. In addition, you will find smaller theaters around town performing works from new or local writers. Click here for a calendar of shows in June.
4. Visit Alcatraz: Book your tickets early to head over to Alcatraz Island in June. Tickets go on sale 90 days in advance and often sell out early. Click here to learn more and find out how to get your tickets today.
5. Sample local wines: You will find places to sample local wines all around town. Another great option is to head north on a wine tasting tour. Both options allow you to taste a variety of wines from local regions such as Napa Valley, Sonoma, and Livermore Valley. Click here to learn more about tasting wine in SF and beyond.
More Fun Things to Do in June

>> Find additional fun events each summer in SF
>> Discover my list of the best free things to do in SF
Hotel Discounts for Your Stay

Don't miss out on the great deals on hotel rooms at Booking.com and TripAdvisor.com. You will find a good selection of deals and offers such as discounts off your room rate, free parking, free amenities, and more.
Click the links below to find hotel offers for your stay in June.
Booking: Find great deals all around San Francisco for your upcoming stay! 

TripAdvisor: What's the #1 hotel in San Francisco? Read reviews & find hotel deals on TripAdvisor!
VRBO: In addition to hotels, you'll also find some great places to stay locally through VRBO. Book an apartment or a room and feel more like a local. Find some great places to stay on VRBO here. 
Not sure which district to stay in? I get this question all the time, so I created a comparison to help people decide between Fisherman's Wharf and Union Square. Click here to read my recommendations and find the best district for you.

How to Get Around in SF

The San Francisco weather in June allows you to get around easily on foot or by public transit. Here more details on getting around SF.
Bus & Light Rail: If you plan on using public transportation, you will find our bus and light rail system is easy to use and readily available. Both the bus or the light rail will get you from attraction to attraction without the hassle of driving on our busy (and confusing!) streets. You can either pay for each ride separately or pick up a multi-day pass. Learn more about getting around SF.
Hop On/Hop Off Tour: Another easy way to get around town is on a hop on/hop off bus tour. They typically offer one or two day passes where you can get on and off the bus as much as you want. They will take you directly to the top attractions in SF. Click here to learn more about this tour.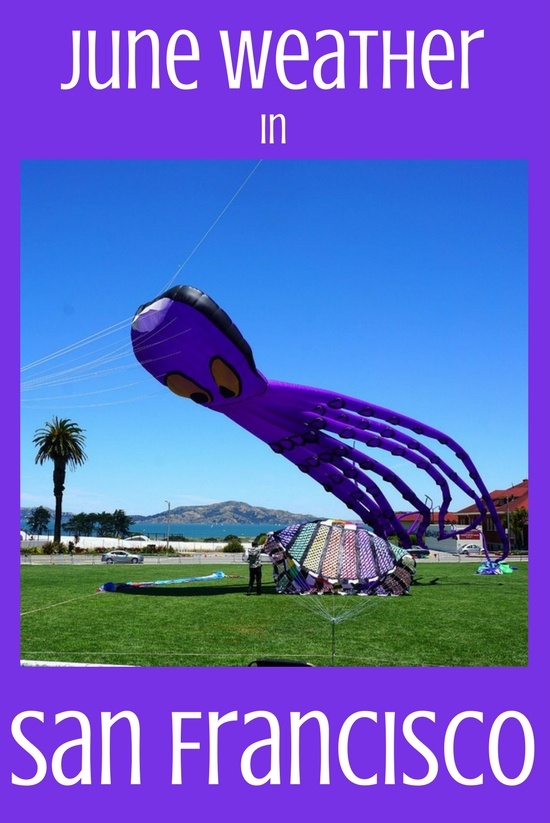 More Things to Do in SF in June

Comments? Questions? Suggestions?
I would love for you to join me in my private Facebook group! 
It's a great place to interact with me and others who know the area well.
You can ask questions, get advice for your upcoming stay, and then share your photos and advice with others when you return home. It's a great community and the fastest way to get answers to those nagging questions about your visit!