Fathers Day in San Francisco 2021: Fun Things to Do with Your Dad

by Jill Loeffler  •

Updated May 12, 2021
Proof of vaccination is now required for certain indoor activities. Learn more here. 
You will find several fun things to do on Fathers Day in San Francisco this year. Some highlights include wine tasting in Napa, baseball games, and an SF Bay Cruise with your entire family.
Other highlights include the Immersive Van Gogh Experience, free walking tours, and some fun, family-friendly activities. 
This year, Father's Day falls on Sunday, June 20, 2021. Here are several events and activities planned for this Father's Day in SF. 

San Francisco Giants Baseball

Dates: June 18 - 20
Spend sometime in the ballpark this Father's Day in San Francisco. This year, the San Francisco Giants will be at home taking on the Philadelphia Phillies. Watch Bryce Harper and his team take on Buster Posey, Brandon Crawford, Brandon Belt, and the rest of the Giants. 
This three game series starts on Friday, June 18 and runs through Sunday, June 20. 
>> Find current rules to attend a game and the full schedule for this month
Immersive Van Gogh Exhibit
The Immersive Van Gogh Exhibit offers a unique perspective on this talented artist. Gogh's art is displayed on the walls all around you via flawless projections. As you admire his art, you will also learn more about his life, how long he painted, more about his challenges with mental illness, and his untimely death. 
This event is at the SVN West San Francisco at 10 Van Ness Ave. If you love art or Van Gogh, this is a must for Father's Day in San Francisco. 
>> Visit their site for ticketing details
Hop On Hop Off Bus Tour

You can also spend Father's Day in San Francisco exploring! Head out on the Big Bus Hop On Hop Off Bus to see our top attractions. The bus will take you around SF and you can hop off and then back on again at any stop along the way.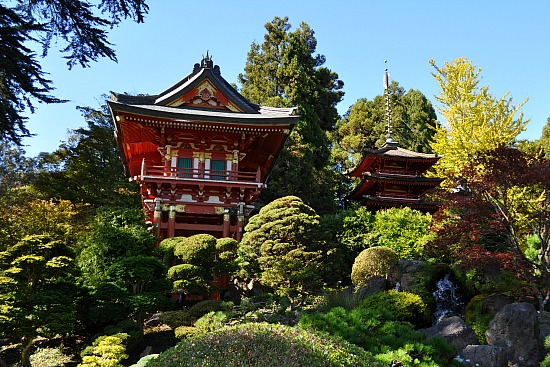 Top stops include the Golden Gate Bridge, Fisherman's Wharf, and Lombard Street. Other popular stops include Alamo Square, Golden Gate Park and the Haight Ashbury District. You can cruise around all day as you learn more about SF, our history, and our amazing sights.
>> Visit their site to book online in advance
Other Fun Bus Tours for this Weekend

Sunset Cruise on the Bay

Take your dad for a sunset cruise around the bay! This 90-minute cruise offers beautiful sunset views on a catamaran. Along the way, you will see the amazing SF skyline that includes both the Transamerica Building and Coit Tower. You will also pass under the Golden Gate Bridge and see great views of Tiburon, Alcatraz and Sausalito.
Make sure to bring along your jacket and some warm clothing because, even though its summer, it is chilly on the water in June! 
Tickets: On sale for all dates this weekend
Hotel Deals

Are you planning to stay the weekend to celebrate Father's Day in San Francisco? If so, check out some of these great hotel deals.

TripAdvisor: What's the #1 hotel in San Francisco? Read reviews & find hotel deals on TripAdvisor!

Booking: Find great deals all around San Francisco for your upcoming stay! 
Afternoon Beer & Wine Yacht Cruise

Head out on the water this Father's Day on this 90-minute sailing cruise. You will cruise around the SF Bay on The Privateer as you enjoy seeing some of SF's top attractions. Cruise past the Palace of Fine Arts, under the Golden Gate Bridge, and around Alcatraz Island.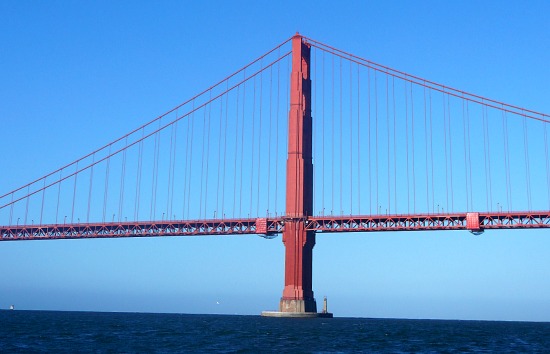 Your ticket includes two drinks (beer, wine, or soda). This cruise runs on Sunday (and Saturday) at 12:30pm, 2pm, and 4:30pm.
Tickets: Available for all cruises on Viator
Additional SF Bay Cruises for Father's Day

SF For Wine Lovers

Does your dad love to sample new wine? If so, then check out all the great places you can introduce him to this Father's Day in San Francisco. They range from wineries within San Francisco to some of the best wine bars. 
You will find options all around town including on Pier 39, a cruise around the bay, and on Treasure Island. Many offer a large selection of top local wines as well as those from nearby regions such as Napa, Sonoma and Livermore Valley.
>> Six Activities for Wine Lovers in SF

Free Walking Tours

Every Sunday, the SF Public Library offers several free walking tours around the city. They range from historic walks through the Haight Asbury district to Alfred Hitchcock's San Francisco. Other tours offered on Sunday include North Beach at Night and a guided walk on the Golden Gate Bridge. Each tour lasts around two hours. 
>> Visit their site for the best tours each day
Top Military Attractions

Your father might also enjoy visiting some of the top military attractions in San Francisco. Many people don't realize that the city was a prime location for the military for more than a hundred years. Military attractions in SF include two World War II vessels that are now floating museums and the SF Presidio. 
>> Top Military Attractions in SF
Wine Tasting in Napa or Sonoma - or Both!

If your dad loves to go wine tasting, then a day trip to either Napa or Sonoma is a great way to celebrate his special day. Both of these wine regions are only about an hour north of San Francisco.

It's easy to get up and back in one day and taking a tour allows everyone in your group to enjoy both the wine and sights along the way.
Here are a few top wine tasting tours.
Full Day Sonoma & Napa Wine Country Tour

Muir Woods + Wine Country Escape

>> Compare Napa & Sonoma Tours from SF

Additional Day Trips on Fathers Day in San Francisco

Best Activities with Kids

If you plan to visit San Francisco with kids, then check out this list of fun activities for the entire family. In this list, you will find interactive things to do such as the 7D Experience, visiting the Exploratorium, and heading out on a bay cruise.
Here are just a few of my top picks.
California Academy of Sciences: Spend the day at this amazing family-friendly museum. It's really four museums in one with an Aquarium, Natural History Museum, and a 4-Story Rainforest. Pick up skip the line tickets, so you don't have to wait long when you arrive. Learn more about visiting.

Aquarium of the Bay: Head over to Pier 39 to spend a few hours at one of the best aquariums in the area. It focuses on the plants and animals that live in the SF Bay and is an amazing experience for kids of all ages. Learn more here. 
SF Zoo: You can also head over to the SF Zoo for Father's Day in San Francisco. It's home to dozens of animals including penguins, bears, koalas, and so many others. Find tickets here in advance. Learn more about what you'll see here. 
>> 25 Fun Activities with Kids in SF

Free Things to Do in SF

Are you visiting SF, but want to keep your budget in check? If so, then you will be happy to know that there are several fun things to do that will not cost you a thing. These activities range from free walking tours to visiting the Golden Gate Bridge.
>> Discover Free Things to Do in SF
2022 & Beyond
Below are a few additional things that you will typically see during Father's Day in San Francisco. I expect these to return starting in 2022 and beyond! 
SF Theater: The Band's Visit
On Father's Day, spend the afternoon or the evening at the theater. The top Broadway show this weekend is The Band's Visit. Follow the story of a band that gets lost in a low-key off the beaten path town. They bring it to life as they pull out their instruments and start playing. Winner of the 2019 Tony Award for Best Musical.
The Father's Day performances are at 1pm and 6:30pm. There are also two shows on Saturday.
North Beach Festival
Spend the day soaking in the sun at this year's North Beach Festival. This annual event is one of our largest street fairs and a fun way to spend Fathers Day in San Francisco. It includes live music, gourmet food, a variety of drinks, arts & crafts, and so much more. Admission is free. The Sunday event runs from 10am to 6pm.
>> Read more about this year's festival
Other Festivals this Weekend
Yerba Buena Gardens Festival: The 21st Annual Native Contemporary Arts Festival is a Fathers Day tradition at the Yerba Buena Gardens Festival every year. This free event runs from Noon to 3pm and features native music, spoken word, native crafts and so much more. The Yerba Buena Gardens are in the South of Market District on Mission between 3rd and 4th Streets. More about this year's event.

Union Square Live: You will also find a free festival in Union Square on Fathers Day in San Francisco. Union Square Live is an ongoing event with performances on Wednesday and Sunday each week. Union Square is at 333 Post Street. More on this annual festival.
SF Comedy Showcase
Bring your dad to a comedy show this Father's Day. Starting at 8pm, local and other up-and-coming comedians perform at the Punch Line Comedy Club in SF's North Beach District. Each week is different and you never know who you will see!
>> Additional comedy shows on Father's Day in SF

Fathers Day Weekend Concerts
You will find dozens of concerts this Fathers Day Weekend in San Francisco. You will find them at some of our large concert venues such as the Warfield and the Nob Hill Masonic Center as well as some of our more intimate spots around town.
You will also find some amazing outdoor shows at venues around the SF Bay Area this weekend. Here are a few of my top picks for both Saturday (6/20) & Sunday (6/21). 
6/19-6/21: Country Summer Music Festival at the Sonoma County Fairgrounds in Santa Rosa with Eric Church, Kelsea Ballerini, and Chris Young