San Francisco Events in April 2020
Cherry Blossom Festival, Theater & Other Fun Things to Do
NOTE: Here is the latest on what's open and not open in San Francisco.
San Francisco events in April 2020 include theater performances, sporting events, festivals, concerts and so much more. The flowers are blooming and the weather is cool, yet sunny. It's one of the best times to visit.
This month, enjoy several shows at SF's theaters. One of my favorite festivals, the Cherry Blossom Festival, is planned for the first part of the month. You will also discover several film festivals, SF Giants baseball and free museum admission days.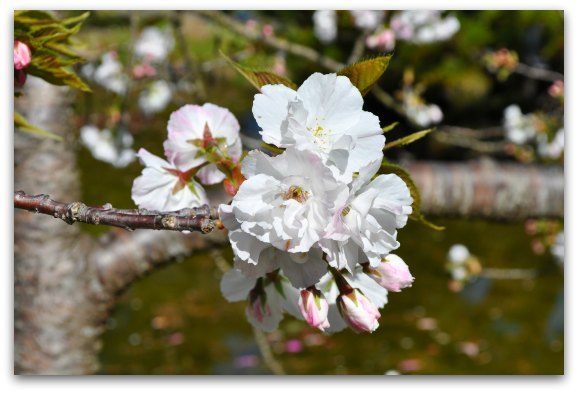 Cherry blossoms bloom in April in SF's Japanese Tea Gardens & Japantown
Discover something new at one of more than a dozen traveling museum exhibits or visit a museum for free toward the beginning of the month. The SF Symphony and SF Ballet also offer several performances throughout the month.
Read on to uncover even more fun things to do this April in San Francisco.
Disclaimer: I receive a small commission from some of the links on this page.
Hamilton at the Orpheum Theater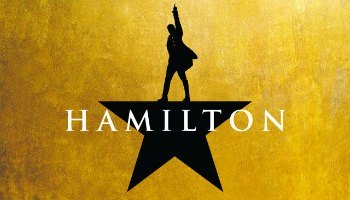 Dates: 2/12/2019 - 5/31/2020
Location: Orpheum Theater
Tickets: TicketMaster | StubHub
The 2016 Tony Award® winner for Best Musical, Hamilton, is coming to the Orpheum Theater this April. Follow the colorful story of one of the US's founding fathers, Alexander Hamilton.
Find out more about his upbringing as well as the night he died in a duel against Aaron Burr--the US Vice President at the time.
Additional Theater Performances in April
You will also find several other theater shows this month in San Francisco. This one other Broadway show on stage at the Golden Gate Theater, The Book of Mormon. It runs from 3/31 - 4/26.
The Book of Mormon is the hilarious story of two missionaries that are sent to Ghana to spread the love of their God. They are faced with a community that has more important things to attend to and it seems like they could get kicked out of their lack of awareness.
However, the community responds with love and compassion. Tickets for this award-winning musical sell out quickly, so pick up your tickets early! Find tickets to the Book of Mormon.
>> See the complete list of theater performances this April
SF Giants Baseball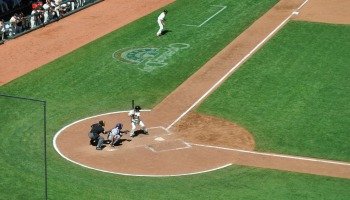 Dates: Season delayed for at least two weeks, more details soon
Head over to Oracle Park for the home opener of the SF Giants 2020 season on TBD. It is the first of a three-game series against the Los Angeles Dodgers.
The SF Giants have 16 home games this month. In addition to the Los Angeles Dodgers, they also play host to the Colorado Rockies, the Arizona Diamondbacks, and the Washington Nationals.
You will find Oracle Park in the South of Market District.
>> Discover the full schedule & more on my SF Giants page
Live Music in SF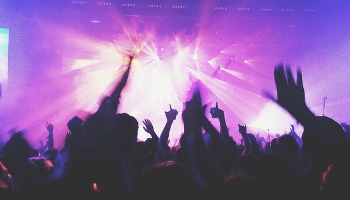 Dates: Throughout April
SF boasts a variety of live music venues with great performances all year long. Catch some of the best concerts at the Fillmore, the Nob Hill Masonic, the Bill Graham Civic Auditorium, and the Independent.
Additional top venues include Slim's, the Great American Music Hall, and Cafe du Nord. You'll find smaller venues all around town with activities nearly every night of the week.
The SF Bay Area offers large concerts at venues such as the Oracle Arena and the SAP Center. Find an entire list of the top shops all around San Francisco and the Bay Area by clicking on the link below.
>> Check out the full list of April shows
Harry Potter & The Cursed Child at the Curran Theatre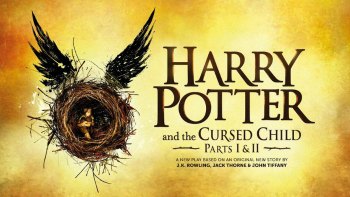 Dates: 10/23 - 8/2
Location: Curran Theater
Tickets: StubHub | TicketMaster
One of the biggest San Francisco events in April and the hottest shows on stage right now, Harry Potter & The Cursed Child, is at the Curran Theatre all month long.
It premiered in London in 2016 with its Broadway premier in 2018. It's won several awards including the 2018 Tony for Best Play.
It follows the story of Harry Potter and his younger son, who is on his way to Hogwarts School of Witchcraft and Wizardry.
It's a fun and lively performance and one you do not want to miss!
Golden State Warriors Games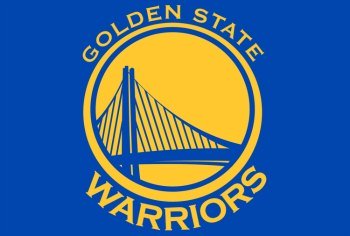 Dates: 4/8, 4/13 + Post Season Play
Location: Chase Center in San Francisco
The Golden State Warriors wrap up regular season play this April. In their final two home games of the season, they take on the Cleveland Cavaliers and the Portland Trail Blazers.
April is also the start of post season play. The Warriors have won the Western Division Championships the last 5 years in a row and took home the Championship trophy three of those five years.
Don't miss your chance to catch one of their final games at Chase Center in San Francisco.
>> Additional details on the Golden State Warriors and tips to attend a game
Cruise on the San Francisco Bay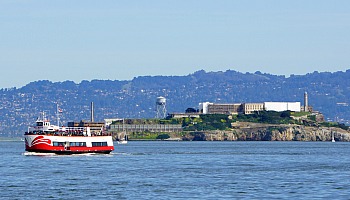 In addition to all of these fun San Francisco events in April, make sure to book your seat on one of our popular bay cruises. It's the best way to spend a few hours during your trip and learn all about our waterfront attractions.
All of the cruises on my list take you under the Golden Gate Bridge as you learn all about this magnificent structure. You will also ride by Alcatraz Island as you learn more about its history and infamous prisoners.
Many of the cruises also offer both indoor and outdoor seating, so you can comfortably enjoy your journey. Make sure to bring along a jacket too as its cool on the water all year long.
Here are just a couple of our best bay cruises.
SF Bay Cruise: This cruise offers 60-minutes of fun on the SF Bay. It's the most popular cruise and runs several times a day. The Blue & Gold Fleet leaves from Pier 39. Find out more about this cruise and check for ticket availability.
Sunset Sailing Cruise: Hop aboard the Adventure Cat for a 90-minute sail on the SF Bay. You'll get the chance to see the sunset as you enjoy 2 complimentary beverages. Their indoor area offers intimate tables and comfortable seating with the perfect views all around. Learn more and check for ticket availability for April.
Additional Cruises Around the SF Bay in April
Where to Stay in Fisherman's Wharf
Fisherman's Wharf is one of the great places to stay in SF. It's located along the waterfront and offers easy access to some of our top attractions. Here are just a few of the best places to stay in this SF district.
>> Find additional lodging recommendations around the wharf
San Francisco International Film Festival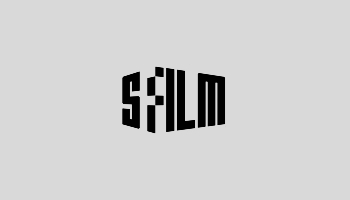 Dates: 4/8 - 4/21
This year brings the 63rd edition of the longest-running film festival in the Americas—the SF International Film Festival—which features an impressive mix of marquee premiers, international winners, documentaries, musical performances, and more.
This large festival is one of the San Francisco events in April that should not be missed, as filmmakers come from nearly 50 countries around the world to screen hundreds of films.
>> Full calendar of festivals in April
Golden Gate Bridge Free Walking Tour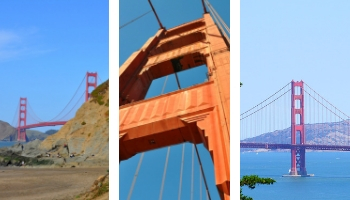 Dates: Every Thursday & Sunday at 11am
Learn all about one of the most recognized bridges in the world, the Golden Gate Bridge, on this free walking tour. During this two-hour tour, you will learn more about how locals received the approval to build the bridge, the key players that made it happen, and some of the bumps along the way.
You will also learn fun facts including how many people helped build it, how much it cost, and how often it gets painted. With the group, you will walk to the southern tower of the bridge. From there, you can continue the rest of the way on your own or return to the southern visitors area.
You don't need to register in advance, simply show up about 10 to 15 minutes before the tour begins. Although the tour is free, they do ask for a small donation at the end to help pay for their administrative fees.
There are also dozens of other tours each week. Click the link below to learn more about this tours and others throughout SF.
>> Find more free walking tours offered by the SF Public Library
>> My 25 favorite free activities in April
Taste Mendocino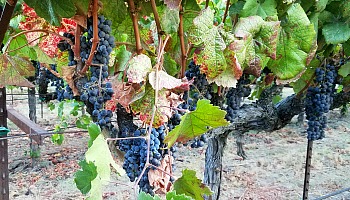 Date: 4/18
When most people think of northern California wines, they think of Napa Valley.
But did you know there's a great little coastal town even farther north with lots of small farms that offer big flavors? Better yet, you can taste the best of Mendocino without leaving the city!
This intimate wine event is hosted by the Mendocino Winegrowers at Berkeley Country Club in El Cerrito showcasing 30 wineries and artisanal food producers.
Cherry Blossom Festival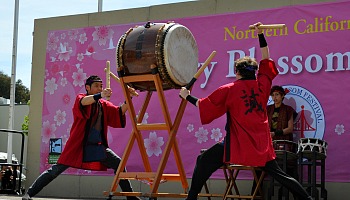 Dates: Canceled for 2020
The Cherry Blossom Festival kicks off this year's celebration on 4/11. This event takes place over two weekends, and is a celebration of springtime and the blossoms all over Japantown.
During the festival, you can enjoy traditional music, dance, and food. The Taiko drummer performances are the most popular, so make sure to arrive early for these free shows.
You can also sample gourmet treats and learn more about these gorgeous blossoms.
>> Find additional details for this year's Cherry Blossom Festival
Day Trips from SF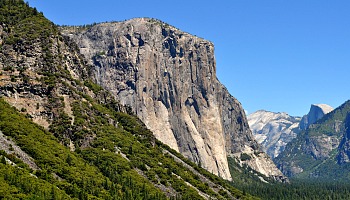 There are so many fun San Francisco events in April, but there are also several fun places to visit that are only an hour or two away. If you have an extra day or two, make sure to head out of the city to visit some of these popular stops.
One of the most visited is the Northern California Wine Country. Just an hour to two hours north of the Golden Gate Bridge, you will find both the Napa Valley and Sonoma County wine regions. Each regions offers a variety of wines from Cabernet Sauvignon to Pinot Noir. You will also find some tasty whites and sparkling wines.
Yosemite is another popular option in April. As the weather warms up, this gorgeous National Park offers some of the best waterfalls, hiking, and so much more. It's perfect for those that love the outdoors.
Muir Woods is less than an hour north of SF and is a fun spot to see some of our famous Coastal Redwood trees. You can stroll along its mostly flat walkways and stare straight up into these 400+ year old beauties. You can also throw on your hiking shoes and head up one of its hills for a more strenuous adventure.
There is no shortage of fun things to see and do nearby. If it's your first time, check out a guided tour and leave the driving to someone else. Here are just a few of the most booked options.
>> Find additional day tours near San Francisco
Easter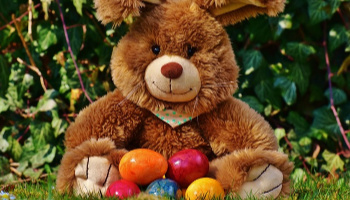 Date: 4/12
Easter is once again in April this year. It's a fun time to visit with dozens of San Francisco events in April all weekend long.
You can catch a theater show, hunt for eggs in Golden Gate Park, or attend the annual Hunky Jesus contest. Another great way to kick off Easter morning is to head up to the top of Mount Davidson for their popular sunrise service.
Plenty of places are open on Easter Sunday so you can enjoy lunch or dinner with your family. You can then head out on an afternoon cruise or explore SF on one of many walking tours.
>> My full calendar of events this Easter Day Weekend in SF
Union Street Easter Parade & Spring Celebration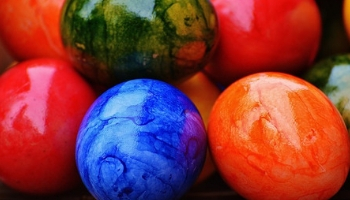 Date: 4/12
Every year, the Union Street neighborhood in the Marina District puts on a fantastic, family-friendly Easter celebration, including a parade, kids activities, rides, games, food, and live entertainment.
Festivities start in the morning with Egg Roll, Egg Toss, and music, followed by the wacky and colorful "Biggest Little Parade in San Francisco" at 2pm, finishing with the Bunny Hop and Hat Awards later in the afternoon.
>> More festival details and other Easter events
West Portal Sidewalk Fine Arts & Crafts Fair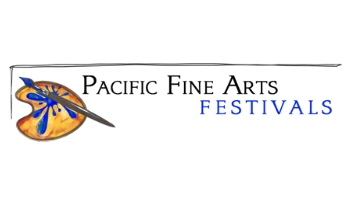 Dates: 4/18 & 4/19
Check out great art at the Fine Arts and Crafts Fair in the West Portal neighborhood. The three-day event runs from 10am to 5pm, featuring photography, paintings, ceramics, and jewelry from more than 40 artists.
The fair takes place along West Portal Avenue between 15th and Ulloa, a quaint strip of local retail stores, restaurants, bookshops, and coffeehouses. Make sure to check out some of the local retailers while you are there. You will not be disappointed!
>> Click here for more event details
Sunday Streets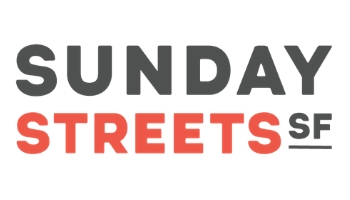 Dates: 4/19
Location: Tenderloin
One Sunday each month (from March to October) is dedicated to bringing together and showcasing the best of a particular area in SF.
Each free neighborhood festival features live music, activities for the whole family, and streets closed to traffic so you can truly explore the area and relax.
>> Find out which weekends to visit which neighborhoods
Half-Priced Tours on Goldstar
Are you looking to add some fun tours to your itinerary? If so, then check out the deals on Goldstar. They offer discounts on dozens of tours and events at up to 50% off. Here are just a few of the top tickets they are offering for San Francisco events in April.
*Small service fee at checkout.
Sunset Mercantile Spring Event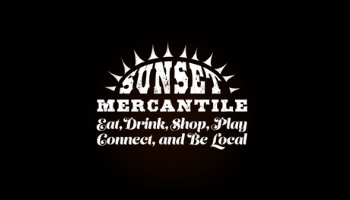 Date: TBD
The Sunset Mercantile event is a fun place to eat, shop, and connect. The one-day festival features artists, crafters, food merchants, small businesses, entrepreneurs and other local businesses.
Make sure to check out their Beer & Wine Tasting Garden serving favorites such as Seven Stills, Hard Frescos, and Siena Italian Wines. There will also be live entertainment all day long and kids activities.
The event is at the SF County Fair Building (9th Ave at Lincoln Way) in Golden Gate Park from 11am to 5pm. It's one of the top San Francisco events in April!
>> Visit their website for additional details
SF International Beer Fest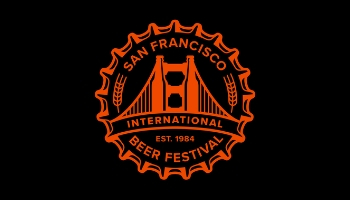 Date: 4/18
This year's International Beer Festival will once again be held at the Festival Pavilion at the Fort Mason Center. This venue offers plenty of space for the dozens of local brewers showcasing their latest brews. Sample as many as you'd like between 7pm and 10pm.
This fund-raiser supports the Telegraph Hill Cooperative Nursery School, and is the school's only fund-raiser of the year. Stop by to help out a great cause as you enjoy some cold beers with your friends.
>> Find additional details on this spring's International Beer Festival
SF Ballet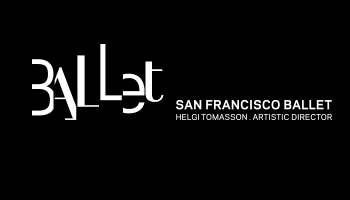 Dates: Several this month
This SF Ballet offers three programs in April.
The first program runs from 3/24 - 4/4 and includes Ballet Accelerator. The second show runs from 3/26-4/5 and includes Present Perspectives.
The final show in April is Jewels. It runs from 4/15-4/21.
All shows are at the War Memorial Opera House in the Civic Center District.
>> Find additional details & ticketing information
City Bus Tours of San Francisco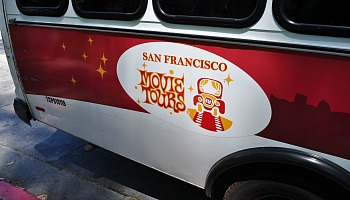 Get to know San Francisco even better on a city bus tour. These tours offer you the chance to learn all about some of SF's top attractions, districts, and hidden gems.
Here are a few of the top picks that I think you will enjoy.
Hop On Hop Off: The Hop On Hop Off is one of the best ways to really get to see San Francisco. You can hop off and explore at one of more than two dozen locations around the city. When you are done, you simply hop back on and continue on to the next stop. Find out more about the stops on the Big Bus Tours Hop On Hop Off Route.
Grand City Tour: The Grand City Tour is another great way to see SF. This 3.5-hour tour will take you through top districts such as Chinatown, Fisherman's Wharf and the Civic Center. You will also visit the Golden Gate Bridge, drive through Golden Gate Park, and visit the top of Twin Peaks. Check for availability for this tour.
Movie Tour: This is the ultimate tour for all movie lovers. The tour starts in Fisherman's Wharf and slowly makes it way past top movie locations throughout the city. You will watch clips of the movies on the bus as you drive by each location. It's such a cool experience to see the location on the screen and in real life at the same time. Find out more about this popular tour.
48 Hours in SF: A Self-Guided Tour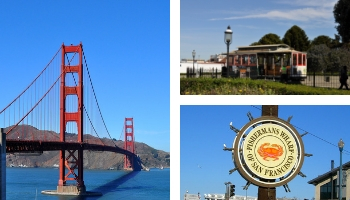 Dates: Any day of the week
Do you only have a couple of days to explore SF? Are you trying to pull together your plan to see as much as possible? To simplify your process, I've done it for you! On this two-day self-guided tour, you will see all the top attractions including Alcatraz, Fisherman's Wharf, and the Golden Gate Bridge.
You will also head out on a cable car ride, walk down Lombard Street (one of the most crooked streets in the world), and admire one of Diego Rivera's frescos. The itinerary also includes tips on where to stop for lunch or dinner and allows you to see as much as you can in just two days.
>> Discover the full itinerary
SF Comedy Scene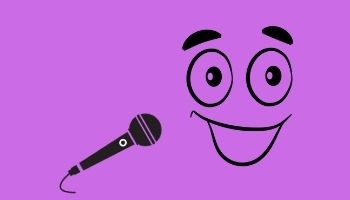 Dates: All month long
San Francisco sure does appreciate getting its laughs with stand-up and other comedic entertainment.
Head over to Cobb's Comedy Club or the Punch Line to see stars like Dana Carvey and Anjelah Johnson.
You can also catch performances of BATS Improv, comedy shows, and more. Many of the venues are in North Beach or near Union Square.
>> Check out the full list of upcoming comedy shows
Top Hotel Deals
Are you still looking for a place to stay during your visit? I recommend starting your search on either TripAdvisor.com or Booking.com. Both offer a huge selection of hotels, motels, and hostels and offer some of the best prices around.
Booking: Find great deals all around San Francisco for your upcoming stay!
TripAdvisor: What's the #1 hotel in San Francisco? Read reviews & find hotel deals on TripAdvisor!
Cesar Chavez Parade & Festival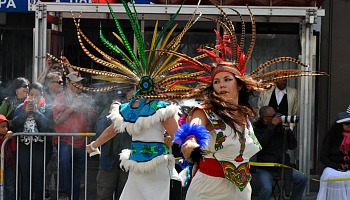 Date: 4/18
Each year, SF's Mission District celebrates Cesar Chavez, California's legendary labor and civil rights leader who fought to improve the working conditions of farmers and migrant workers.
The annual festival features a parade at 11am and street fair from 12 - 5pm. During the festival, you can enjoy Latin cuisines, dancing in the streets and so much more.
>> Click here for more details about the Cesar Chavez event
Free Museum Admission Days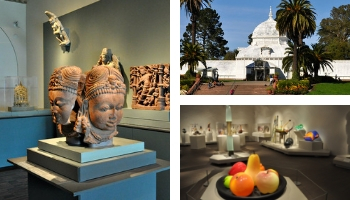 Dates: Several in early April
Save money during these free museum admission days. Each month, several museums offer free entry into their permanent collection.
Admire the exhibits of top museums including the Asian Art Museum, the Legion of Honor, and the de Young Fine Arts Museum.
Many of them offer free days toward the beginning of the month. Find a full calendar of dates through the link below.
>> Find the exact dates for each location here
Bay Area Dance Week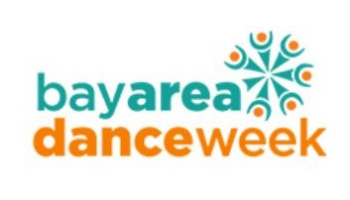 Dates: 4/24-5/3
Enjoy one of more than 400 free dance classes, performances and workshops during this year's annual Bay Area Dance Week. For 10-days, dance teams from around the SF Bay Area will perform and teach classes to the public.
It's a chance to see traditional dances from countries from around the world. During this event, more than 100 forms of dance will be on display.
The popular Kick Off Event is scheduled for Friday, April 26 and is sure to draw in a huge crowd again this year! It's one of the best, free San Francisco events in April!
>> Find out more about this fun-filled week of dance
Opening Day on the Bay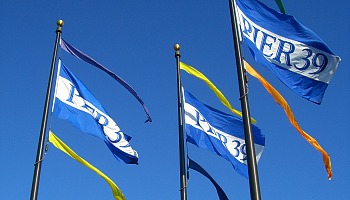 Date: 4/26
This is an annual celebration for the maritime community, which includes the Blessing of the Fleet, a boat parade, and lots of sailing! More than 100 historic boats participate and it's the official kick off to the boating season in SF.
This is the most popular day to go out on the water, and you'll see the bay dotted with sails from Pier 39 to Sausalito.
Festivities run from 10am to 3pm.
SF Symphony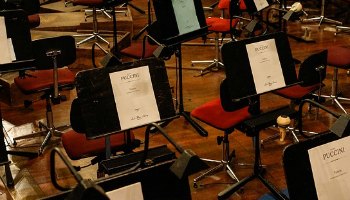 Dates: Several in April
The SF Symphony is set to perform several shows in April.
They start with Music for Families: Meet the Orchestra (4/4). Other top San Francisco events in April with the SF Symphony include Tchaik 5 & Mason Bates' Philharmonia Fantastique (4/16 - 4/18), Szeps-Znaider Plays & Conducts Mozart & Elgar's Enigma (4/23 - 4/25) and others.
All shows are at Davies Symphony Hall in the Civic Center District.
>> Discover additional details on attending an SF Symphony performance
Exhibits at the de Young Museum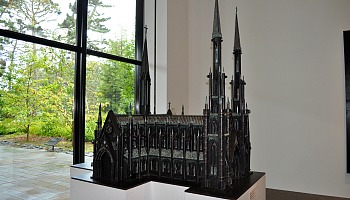 Dates: All month long
Admire several traveling exhibits this month at the de Young Fine Arts Museum. You will find 4 on display this month.
Highlights include the The Turkman Storage Bag and Uncanny Valley, Being Human in the Age of AI.
Some of these exhibits require an additional ticket that you can buy when you arrive.
>> Find the full museum exhibit schedule
>> Details on what to expect when you visit the de Young Museum
Art Market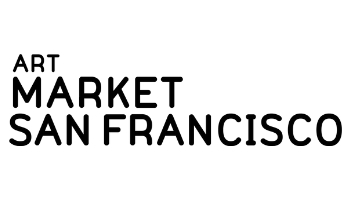 Dates: 4/23 - 4/26
Art Market SF has partnered with the Fine Arts Museums of San Francisco in inviting thousands of visitors to view and buy an impressive selection of contemporary and modern pieces.
This year, it will include 75 contemporary and modern art galleries inside the Fort Mason Center. It's one of the top San Francisco events in April for art lovers!
>> Take a look at what you can expect to find at the Art Market
stARTup Fair SF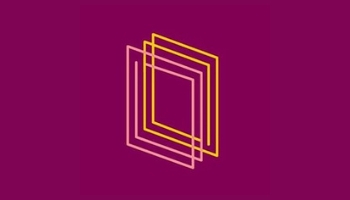 Dates: 4/24 - 4/26
The stARTup Fair allows unrepresented artists the opportunity to showcase their work in a world that offers less and less space for exhibitions.
Join this group of creative, innovative art entrepreneurs and support emerging artists. The entire event takes place in the funky 1950s motor lodge in the Marina District called the The Hotel del Sol at 3100 Webster St.
>> Read more about this unique art initiative
San Francisco Decorator Showcase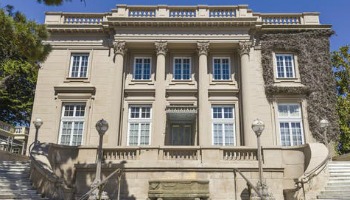 Dates: 4/25 - 5/25
This event, which takes place in the most prestigious San Francisco homes, is regarded as the West Coast's premier design showcase event, featuring the wonderful work of the region's top interior and landscape designers.
The entire event will take place at 3800 Washington Street inside the San Francisco University High School. All proceeds benefit the San Francisco University High School Financial Aid Program.
>> Discover more details about this elegant event
Glen Park Festival
Date: 4/26
This 22nd annual family-friendly festival features gourmet food, live music, and raffles. Enjoy the street fair on Diamond Street from 10am to 4:30pm while supporting the local community.
The event promotes local businesses, including restaurants, artists, and craftspeople, and the proceeds benefit field trips and other educational programs for SF children.
>> More festival details, including how to get there
Buy Attraction Tickets in Advance
Plan ahead and purchase your attraction tickets before you arrive.
See More Cherry Blossoms in Bloom at the Japanese Tea Garden
April is the perfect time to visit the Japanese Tea Garden in Golden Gate Park. Toward the beginning on the month, the cherry blossoms begin to bloom and the garden is absolutely beautiful.
You will get some of the best photos of this attraction during this time of year. Get in free if you arrive between 9 and 10am on a Monday, Wednesday, or Friday morning.
>> See additional pics & what it's like to visit the Japanese Tea Garden
More Things To Do in San Francisco in April
April is a fantastic time to visit the City by the Bay! Now that you've read my recommendations for special events that are happening this month, check out my tips for how to prepare for the April weather, great tours to take at this time of year, restaurants to try, and other fun things to do during your visit.
>> Read about additional things to do in SF in April
Weather in April
On my "Weather in April" page, you will find tips on what to pack and wear during your stay. You will also find information on average temperatures during the month and a few of my favorite things to do during this season.
>> What to expect from the weather in April
Bay Area Events
Are you looking for additional events in the Bay Area? Check out my calendar that covers the top events in Oakland, San Jose, Berkeley, and other towns around the bay.
>> April calendar of Bay Area events
Additional Events Nearby

Follow SFTourismTips on Facebook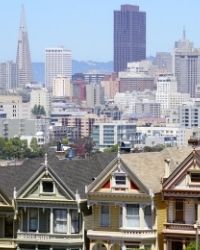 On my Facebook page, you will find more great information about planning your San Francisco vacation.
It includes tips, must see attractions, and other fun details.
Click the link below to check it out. If you enjoy the page, give us a like.

Additional Activities for Your Visit