Easter in San Francisco: Tips to Celebrate Easter in SF in 2023

by Jill Loeffler  •

Updated: November 3, 2022
This is your one-stop guide to all of the top activities scheduled for Easter in San Francisco. Here you'll find recommendations for Sunday brunch, an overview of the top events scheduled for the weekend, and some ideas on where to attend a service.

This year, Easter falls on Sunday, April 9, 2023.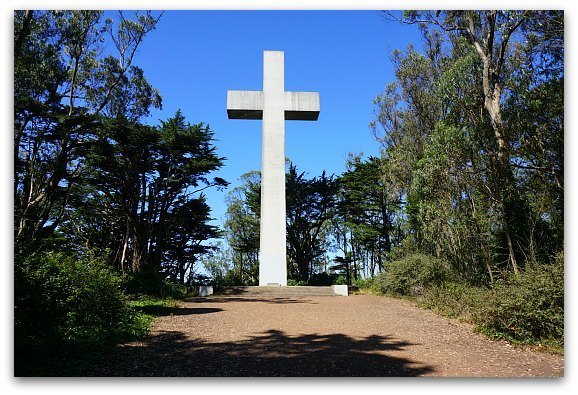 Many organizations are still finalizing their plans for Easter. Please bookmark this page and visit often as new events and activities will be added soon!

Disclaimer: I receive a small commission from some of the links on this page.

Fun Brunch Spots For Easter Sunday (TBD for 2023)

Here are some of the top places to grab brunch on Easter Sunday in San Francisco. Each recommendation includes the neighborhood, cuisine, and a per-meal pricing estimate (not including drinks).
Beach Chalet: At Ocean Beach with a weekend brunch menu (served from 10 am to 2:30 pm) and a great lunch and dinner menu, open from 10 am to 8 pm, American, $50 to $75
Jasper's Corner Tap & Kitchen: Union Square, American, $30 - $50

McCormick & Kuleto's Seafood Restaurant: Fisherman's Wharf, Seafood, $60+

Park Chalet: Serving up both Easter Brunch and Dinner this year, entrees are $18 - $36
Perry's: Embarcadero, American, $30 - $50
Presidio Social Club: Presidio, American, $30 - $50
Surisan: Fisherman's Wharf, Korean, $30 to $50 per person
Here are a few more of my favorite brunch spots in the city.
Fun Events for Easter Weekend

Here are some of the top events this Easter weekend in San Francisco!

SF Theater: Clue the Musical

You will find several wonderful theater performances this Easter in San Francisco. The biggest show is Clue, the Musical, based on the movie and the game.
You will find two performances (2 pm and 7 pm) on Saturday and Easter Sunday at the SF Playhouse. 
>> Find tickets to all performances
>> Additional theater performances in SF
Sunset Sail

Sunday night is the perfect time to unwind and enjoy a lovely sunset while cruising on the SF Bay. This 2-hour cruise includes a hearty appetizer buffet and a cocktail with your ticket (more for purchase at the bar).
This casual cruise takes you past SF attractions including the Golden Gate Bridge, Alcatraz Island, and the Palace of Fine Arts. You will also get amazing views of downtown San Francisco.
>> On sale for Easter night on GetYourGuide
Concerts on Easter Weekend

4/8: The Mother Hips at The Chapel
>> Find additional concerts this April in SF
Easter in Dolores Park with the Sisters of Perpetual Indulgence (TBD for 2023)

This annual festival is put on by the Sisters of Perpetual Indulgence (a "leading-edge order of queer nuns") and is on Sunday, April TBD. The children's event, including an Easter egg hunt and other fun activities, is from 10:30 am - 12 pm.
After that, it's time for the 'adults only' portion of the day including the famous "Hunky Jesus" contest. This year also includes a "Foxy Mary" contest. You can enjoy live entertainment, music, and more, from 12 pm - 4 pm. All events are held at Dolores Park.
Spring Eggstravaganza (TBD for 2023)

This year's annual Easter egg hunt, the Spring Eggstravaganza, is on Saturday, April 16 in SF's Crocker Amazon Park. The event runs from 11 am - 4 pm and you'll get to enjoy an old fashioned egg hunt, games, live entertainment, and more. Admission is free. Food will also be available at an additional cost by local food trucks.

Top Places to Stay in Fisherman's Wharf

Other Fun SF Tours

Sunrise Service at Mount Davidson

The 99th Annual Easter Sunrise Service at the Mt. Davidson Cross starts at 7 am. On Easter morning, join thousands of other locals and visitors for this non-denominational service at the highest point in San Francisco.
The best way to get here is to take a Muni train to the Forest Hill Station. From there, you can pick up a free shuttle ride to the park gate.
The shuttle service starts at 5:30 am and runs from this Muni station every 15 minutes. It will drop you off at Lansdale Avenue, Myra Drive, and Dalewood Way. From here, you need to climb the stairs and the trail to get to the service.
The shuttle service will also take you back to the station after the service, so you can easily make your way back to your hotel.
There is some hiking required once you arrive, so prepare for a small, uphill hike to the cross once you enter the trail. Make sure to wear comfortable shoes too to make the journey to the top more pleasant.
Are you looking for a more traditional services? If so, take a look at some of these other churches in San Francisco.
More Fun Things to Do in San Francisco this Easter
Alcatraz Island: Head over to Alcatraz Island this weekend to check out this fun, historic prison. Learn what it was like to be a prisoner here and explore its beautiful gardens. More here.
California Academy of Sciences: You could spend all day here and never get bored. Visit the 4-story rainforest, check out the earthquake exhibit, and see its living roof. You'll also want to say hi to their white alligator named Claude, walk through the tunnels in the aquarium, and stop by the natural history museum. Find advanced tickets to secure your spot. Learn more.
Lombard Street: This one block-long section of Lombard Street is one of the crookedest streets in the world! It's fun to visit, and the flowers are usually in bloom during this time. Find out more about visiting here.
SF Museums: Discover one of our world class museums this Easter in San Francisco. All are open this Sunday and you can explore modern art, admire pieces from the ancient world, or learn how the cable cars run. Find the full list of our best museums here.
Street Art: You can also stroll our city streets and check out the best street art around! Top picks include the Mission District, Chinatown, and North Beach. Find out more about these and other places to find out colorful art.