San Francisco Events in August 2020
Discover Top Activities this Year
NOTE: Click here to stay up-to-date with what's open and opening soon.
Most San Francisco events in August 2020 are cancelled or postponed until next year. To help you find some fun things to do this month in SF, I've created a list of what is open for you to enjoy.
You can also scroll down to find typical events this month in SF and what you can expect in 2021.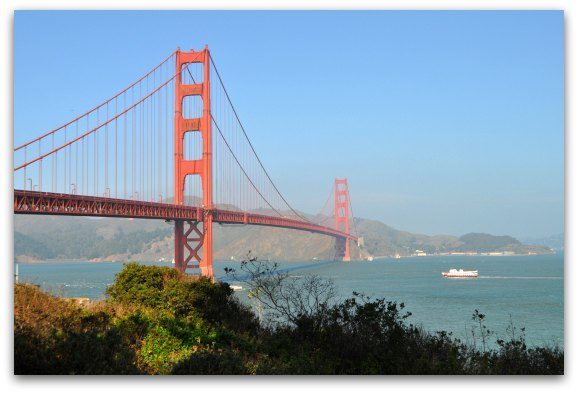 Disclaimer: I receive a small commission from some of the links on this page.
1. San Francisco Zoo: The SF Zoo opened in mid-July. This family-friendly activity welcomes you to visit every day in August. You can visit the animals and soak in the outdoors. They are running at 50% capacity so make sure to buy your tickets in advance. More about visiting the SF Zoo.
2. Lombard Street: This free, outdoor attraction is open. You can either drive or walk down this steep hill. There are steps on both sides and the best views are from the bottom at Leavenworth Street. More about visiting.
3. Golden Gate Bridge: The Golden Gate Bridge is also open to visitors in August 2020. The walkways are open, but the Visitor's Center and the food spots are closed. Walk part of the way across or the entire way, which is 1.7 miles! More about visiting.
4. SF Cruises: Some of the SF Cruise Companies are running cruises at this time. They are on a limited capacity, so make sure to book your tickets in advance. These are the ones with tickets in August.
Bay Sailing Tour with Drinks: 90-minute tour, mostly outdoors, two complimentary beverages (beer, wine, soda, water). Find tickets.
Golden Gate Bridge Catamaran Cruise: 90-minute daytime cruise, sail around the SF Bay, beverages for sale on the boat. Find tickets.
SF Bay Sunset Cruise: 90-minute sunset cruise with the chance to see the sunset, available select days in August. Find tickets.
5. Street Art & Murals Around SF: Stroll around the streets of San Francisco to find some of our colorful murals. You will find a large concentration in the Mission District. You will also find some interesting murals in Chinatown and North Beach. More and more new pieces pop up each week! Find some of my favorites here.
6. Pier 39: Head over to Pier 39 this month to enjoy some shopping and outdoor dining. You can also check out the views around the bay as well as the sea lions as they play on the platforms on the western side of the pier. You will find a lot of fun things going on here. Visit their site for what's open.
7. Ferry Building: You can also do some shopping and outdoor dining at the Ferry Building. Check out local gourmet shops with amazing cheese, bread, and wine. You can also grab a burger at Gott's Roadside and sit outside. Visit their site for what's currently open.
8. Land's End: Enjoy the outdoors on a hike at Land's End. This trail gives you some great heart pumping action with plenty of steps up and down along the trail. You will also get fantastic views around the SF Bay as well as some cool shots of the Golden Gate Bridge.
9. Japanese Tea Garden: This garden in Golden Gate Park is open, but with a limited capacity. See traditional Japanese trees, flowers, and structures. The paths are no one way, so you will need to follow their designated route. Their tea house is closed right now too. Visit this page to learn more and to find out where to purchase your tickets in advance.
10. Ghirardelli Square: You can also head over to Ghirardelli Square for some food, shopping, and, of course, CHOCOLATE! Many of the stores are open with some restaurants offering outdoor seating. Find out more about visiting.
Top San Francisco events in August 2020 include the Outside Lands Music Festival, Eat Drink SF, and several theater productions. You can also enjoy some free walking tours, a trip up to wine country for the day, and SF Giants baseball.
August is one of the busiest times of the year in San Francisco. You will love it as the days are warm and the evenings are cool. It's the perfect place to escape the dreaded summer heat.
What to Expect for August Events in 2021
SF Giants Baseball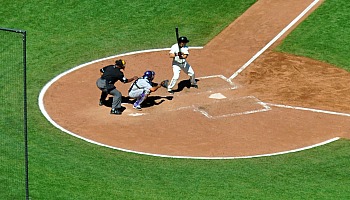 Dates: TBD
Location: Oracle Park (formerly AT&T Park) in the SoMa District
Baseball season is in full swing and SF Giants games are some of the most popular San Francisco events in August. This month, they play thirteen home games. They play host to the San Diego Padres, Oakland Athletics, and Philadelphia Phillies.
All home games are at Oracle Park in the SoMa District.
>> Discover the full SF Giants August schedule of home games
Additional Bay Area Baseball in August
You can also head across the bay to catch a game with the Oakland A's. This month, they play 12 home games. Teams visiting this month include the New York Yankees, the San Francisco Giants, and the Houston Astros.
The Oakland Coliseum, where the A's play, is an easy BART ride from SF. It takes about 20 minutes by train to the stadium and the station in Oakland is less than a 5 minute walk away from the game.
>> More details about attending an Oakland A's game
Outside Lands Music Festival
Dates: TBD
Outside Lands is one of the largest San Francisco events in August. This three-day music festival features more than 70 well-known artists on multiple stages, as well as local food, wine, and beer vendors. Each year it's held in Golden Gate Park near the Polo Field.
This year's line-up includes Paul Simon, Childish Gambino, and Twenty One Pilots. Other top artists performing include The Lumineers, Flume, blink-182, Kygo, and Anderson.Paak & The Free Nationals. It's one of the most anticipated music festivals every Summer.
>> Click here for more details on the festival
Theater Performances in August
Where to Stay in Union Square
American Craft Show SF
Dates: Cancelled
Location: Festival Pavilion at the Fort Mason Center
Admission: $10.50 per person per day
Check out the handmade crafts at this three-day event brought to you by the American Craft Council with over 225 top artisans in jewelry, furniture, clothing, and home decor.
No matter what your taste—vintage, cutting-edge, elegant, or full of colors—you're sure to find something you'll love. It runs from 10am to 6pm on Friday and Saturday. The hours for Sunday are 11am to 5pm.
>> Learn more about upcoming American Craft Shows
Cruises from Fisherman's Wharf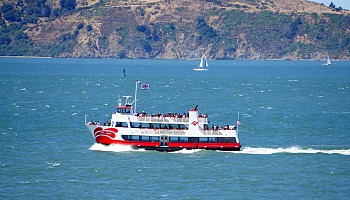 Dates: TBD
You will love the variety of cruises offered from Fisherman's Wharf. They include some popular day cruises such as the 60-Minute Bay Cruise Adventure, the Bridge-to-Bridge Cruise, and the Escape from the Rock. Thrill seekers also love the high-speed Rocketboat ride that runs throughout the Summer and Fall months.
We also have a number of fun evening cruises. The include more casual options such as the Red & White California Sunset Cruise or the Sunset Catamaran Sailing Cruise. There are also some fun Happy Hour Cruises a few nights a week as well as higher end Dinner Cruises.
More than a dozen cruises leave from the shores of Fisherman's Wharf each day. Here are just a few of the most popular picks.
Sunset Sailing Cruise: Leaves at 7pm daily from the Wharf, includes indoor and outdoor seating, 1.5 hour cruise, check for ticket availability for August dates
Rocketboat: Leaves several times a day in August, 30-minute high-speed ride with twists and turns and rock and roll music, check for tickets
Champagne Brunch Cruise: 2-hour cruise with a breakfast buffet, free flowing champagne, and amazing views, check for dates in August
Additional SF Bay Cruises
Where to Stay in Fisherman's Wharf
Nihonmachi Street Fair
Date: Cancelled
Admission: Free
The Nihonmachi Street Fair is held in SF's Japantown district each year. It's one of the weekend-long San Francisco events in August that celebrates Asian Pacific American cultures.
During this event, you can sample traditional food, listen to live entertainment, and enjoy activities with your kids.
>> Uncover details for this year's event
>> Additional free things to do this month in SF
Additional Festivals & Street Fairs in SF this August
Presidio Kite Festival (Cancelled): One of the best family-friendly events this month in SF is the Presidio Kite Festival. This one-day free event includes a build-your-own-kite workshop (kites free while supplies last), kite flying lessons, Taiko drumming, and more. All events are at the Main Parade Ground between noon and 5pm. This is always one of my favorite San Francisco events in June.
Aloha Poly Fest (Cancelled): This year's annual Aloha Polyfest takes place along the Marina Green West in SF's Marina District. This free event is a great place to learn more about Polynesian, Melanesian, and Micronesian cultures through music, food, and other activities. You can also visit the Marketplace for unique and rare items for sale. The kids zone offers face painting and several hands on activities. It runs from 11am to 5pm.
Pistahan Parade and Festival (Cancelled): Free admission. Experience the beauty of Filipino art, dance, music, and food at the 26th edition of this two-day festival, known to be the largest celebration of Filipino Americans in the U.S. This event is fun for the whole family, and admission is free. Go to the Pistahan website to find out more
Noise Pop's 20th Street Block Party Cancelled): Join the diverse community of SF's colorful Mission District for the fifth annual 20th Street Block Party--a free celebration of summer, music, and great food. Noise Pop, which also co-hosts the Treasure Island Music Festival, is one of the leading independent music promoters in the country, bringing the best emerging bands to stage. Some of the featured artists from previous years include Miami Horror, Chicano Batman, Hazel English, and Spooky Mansion. Find out more on the official website
Origami Festival (Cancelled): It is amazing what can be created with just a piece of paper and some clever folding action! At the Origami-Palooza and Paper Airplane Contest, people of all ages are invited to come learn from the experts and make their own paper art pieces. This festival, which takes place at the Japan Center Malls in Japantown, will also include an origami competition and prizes for the best entries. Discover more details about the festival
Best Half-Priced Tickets for San Francisco Events in August
Check out the best half-priced tickets for San Francisco events in August. You will find them on Goldstar, where most tickets are up to 50% off the full retail price.
*Small service fee at checkout.
City Tours of SF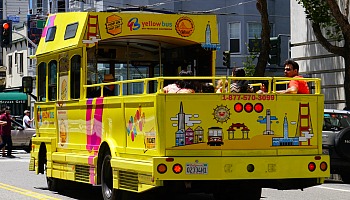 One of the best ways to explore SF is on a City Tour. These guided tours are often on comfortable motor buses and offer a great overview of the city.
Most drive over the Golden Gate Bridge with a photography stop on one side. Many of them also cruise through Chinatown, the Haight-Ashbury District, and through Golden Gate Park.
Others will drive you past the gorgeous Painted Ladies of Alamo Square and one of the crookedest streets in the world, Lombard Street. Most offer several photo stops along the way so you can get out, stretch your legs, and admire some of our top attractions in more details.
Here are a few of the top city tour options.
Grand City Tour: 3.5 hour tour includes views of the Civic Center District, Golden Gate Bridge, Twin Peaks, and Alamo Square, knowledgable guide will tell you all about the history of SF and our top attractions, check for ticket availability in August
Night Tour: Head out on this double decker bus to see SF at night, 2-hour tour that takes you past North Beach, Chinatown, and along California Street, leaves at 7:30pm and the sun starts to set around 8pm this time of year, live guide will tell you all about SF, check for tickets in August
Hop On Hop Off Tour: If you prefer to explore on your own, then check out the Hop On Hop Off Tour, you can then hop off and back on at any stop along the route, this tour offers 20 stops in SF and Sausalito, the 2-day or 48 hour tour is the most popular, check for tickets through Big Bus Tours
>> Find additional city tours around SF
Free Museum Days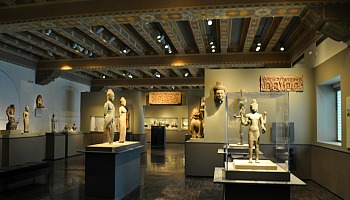 Dates: Several in August
Save money while you explore some of SF's top museums. This month, you can step inside the Asian Art Museum at no cost to check out their permanent collection.
You can also head over to the Conservatory of Flowers to admire their colorful plants or head to the de Young for a look at their contemporary art pieces on display.
These are just some of the San Francisco events in August you do not want to miss!
>> Find the full calendar of free museum days this month
Hotel Deals for August
Don't pay full price for your stay in SF, click the links below to check out the best deals available! It's a great way to save as you are enjoying all of these fun San Francisco events in August.
Booking: Find great deals all around San Francisco for your upcoming stay!
TripAdvisor: What's the #1 hotel in San Francisco? Read reviews & find hotel deals on TripAdvisor!
SF Mime Troupe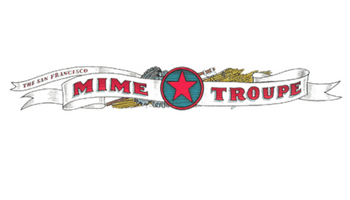 Date: Online only in 2020
One of those unique San Francisco treats, the SF Mime Troupe is a community-based theater group that performs an original, socially and politically relevant show each summer, for free, in many different locations to reach as many people as possible.
This year's piece, Treasure Island is about corruption on the building of the new Treasure Island. It's based on the classic story and follows an honest civic servant and a nasty developer. When the civic servant finds out about the illegal methods the developer is using, a battle ensues.
>> Read more about the SF Mime Troupe and their upcoming schedule of shows
Food Tours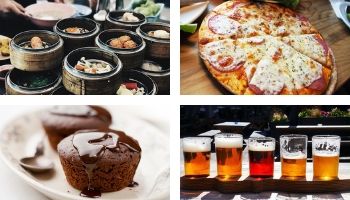 San Francisco is a food lovers dream. Some of the best San Francisco events in August revolve around our hot food scene.
Almost every day of the week, you will find a variety of food tours. The offer you the chance to sample some of SF's most famous dishes and cuisines from around the world. You can sample Dim Sum in Chinatown, Central and South American dishes in the Mission, or some of our best Italian goodies in North Beach.
The tours usually last about 2 to 3 hours and include small samples of a variety of dishes. As you walk from place to place, you will also learn more about the district, the restaurants you visit, and the foods you sample.
Here are some of our most popular food tours.
North Beach & Little Italy Food Tour: Sample some of the best pizza, pastas, breads and other Italian treats on this 3-hour tour of North Beach, this behind the scenes tour also includes samples of fresh coffee and local olive oils, leaves three times a day in August, find ticketing availability
Chinatown & North Beach Food Tour: Taste treats from two of our top foodie districts, sample dim sum, egg tarts, and other traditional Chinese dishes in Chinatown and then head next door to North Beach for some Italian treats, 2-hour tour runs most nights of the week, find tickets for this tour
Craft Beer Tasting Tour: During this 4.5-hour tour, you'll cruise around SF as you sample some of SF's best craft beers, you'll stop at 4 of our best breweries to learn more and sample their unique creations, leaves at 2pm on Saturday afternoons each week in August, find tickets for this tour
The Original San Francisco Gourmet Chocolate Tour: Spend three hours strolling from the waterfront along the Embarcadero to Union Square as you sample chocolate from up to 6 local chocolatiers, learn about h ow SF became a chocolate lovers destination, and sample some of the best chocolates in town, small group tour, runs four times a week, find tickets for this tour
>> Find additional food tours around SF
Live Music Concerts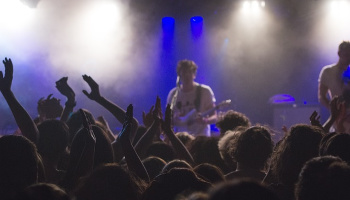 Dates: No concerts in August
In addition to the three-day Outside Lands Music Festival in Golden Gate Park, you'll find several great concerts this time of year at SF's top venues, including at the Warfield and the Independent.
Top performers this year perform at venues such as The Fillmore, the Warfield, and the Bill Graham Civic Auditorium. Top shows around the SF Bay Area are at the Shoreline Amphitheatre in Mountain View, Oracle Arena in Oakland, and the SAP Center in San Jose.
>> See the full concert schedule for dates, tickets, and more
Stern Grove Festival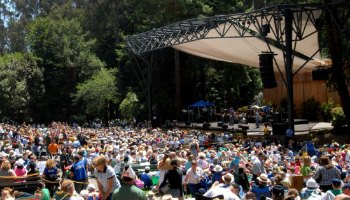 Dates: Online only, Sundays through August 16
Admission: Free
Enjoy the last few live music performances in beautiful Stern Grove each Sunday this month until August 18. All shows start at 2pm. These San Francisco events in August are free, so make sure to arrive early for the best spots in the park.
More: See the Stern Grove schedule and plan your outing today
Additional Live Music Concert Series this August - Cancelled for 2020
Union Square Live: This ongoing summer festival continues to offer free outdoor, live performances at Union Square this month, featuring a variety of dance, music, circus, and theater acts. Take a day to head on over and relax in the square, in the heart of downtown SF. Get the Union Square Festival details and schedule
Yerba Buena Gardens Festival: The Yerba Buena Gardens Festival is one of the ongoing San Francisco events in August with weekly performances. They last all summer long from May through October. The live outdoor music, dance, and theater performances bring both well-known and emerging artists to stage, and portray a variety of ethnic and cultural groups. Find out more about this year's Yerba Buena Gardens Festival
49ers Preseason Football
Dates: TBD
Location: Levi's Stadium in Santa Clara
NFL fans, this is the month you's been waiting for, when football is back in force in the Bay Area!
On August 10 (2019), the San Francisco 49ers open the preseason at Levi's Stadium in Santa Clara against the Dallas Cowboys. They return on August 29 (2019) to take on the Los Angeles Chargers.
>> Check out the full 49ers season schedule
Where to Stay Near Levi's Stadium
If you plan to head to a 49ers game, you will find plenty of place to stay right near the stadium. All of these are a short walk or drive to the games.
Hyatt Regency Santa Clara: 10-minute walk to the stadium, 4-star hotel with a breakfast buffet and pool, 5101 Great American Parkway, check for room availability
Hilton Santa Clara: 5-minute walk to the stadium, 4-star with free parking, onsite restaurant and a pool, 4949 Great American Parkway, check for room availability
Santa Clara Marriott: 15-minute walk away from the stadium, 4-star hotel with parking, a sports bar, breakfast, 2700 Mission College Blvd, check for availability
Napa Valley Tours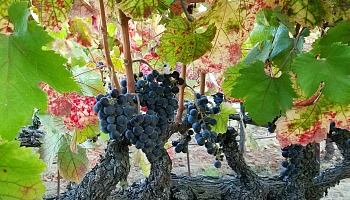 Some of our most ask about San Francisco events in August are our tours to Napa Valley. This Northern California wine region creates some of the best wines in the world.
They are well known for their Cabernet Sauvignon and Chardonnay. In addition, you will also find a wide variety of other top wines including Pinot Noir, Merlot, Sauvignon Blanc, and many others.
The region is just over an hour north of San Francisco. Many companies offer a full day tour that runs for about 8 to 10 hours. During the day, you will often stop at around 3 to 4 tours with tastings at most places. Some tours include the price of the tastings and some don't.
A guided tour is a great way to leave the driving to someone else so you can taste as much of the amazing wines here as you want. All tours leave from and return to SF.
Here are just a few of my favorites.
Full Day Napa Tour from SF: This 8 to 9 hour tour includes stops at 3 wineries along Napa Valley's famed Silverado Trail, sample 5 to 6 wines at each location, see how wine is made on a behind the scenes tour, includes the wine tasting, does not include lunch in the ticket price (you will stop at Oxbow for lunch), leaves from SF daily, find tickets for this tour
Vineyard, Cave and Winery Tour of Napa and Sonoma with Lunch: This tour includes stops at local Napa & Sonoma wineries with a 45-minute tram tour at Benziger, sample several wines, enjoy a picnic lunch near the vineyards, tasting fees included at both Benziger and Imagery, you will need to pay for other tastings, lunch is included, leaves daily from SF, runs for about 10 hours, find tickets for this tour in August
Napa & Sonoma Full Day Tour: Visit three wineries including a large facility to a smaller boutique winery, visit both Napa & Sonoma on this full day trip that runs for about 8 hours, all three tastings included with your ticket, stop for lunch is not included, learn about wine making from experts in both of these regions, find tickets for August
>> Learn more about visiting wine country
Exhibits at SF Museums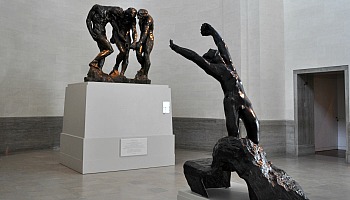 Dates: TBD, 2019 List, waiting to see what the museums will have for special exhibits for 2020
This August, you will find a variety of interesting traveling exhibits at our top museums such as the Asian Art Museum, the Legion of Honor and the SF Museum of Modern Arts. Here are just a few of the top options this month.
Asian Art Museum (2019): The Bold Brush of Au Ho-nien (5/31 - 8/18)
de Young Fine Arts Museum (2019): Matt Mullican: Between Sign and Subject (3/9 - 1/26)
Legion of Honor (2019): The Early Celebrity of Peter Paul Rubens (4/6 - 9/8)
SF MOMA (2019): Andy Warhol, From A to B and Back Again (5/19 - 9/2)
>> Make your museum visit plans for this month
Free Walking Tours from SF City Guides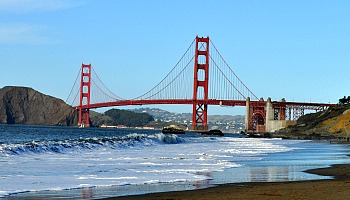 Dates: Every Day in August
Another great way to save on sightseeing in San Francisco is by taking the free walking tours offered by SF City Guides and expert volunteers from the SF Public Library.
They offer a list of options every day that include tours of the Golden Gate Bridge, the Palace of Fine Arts, and the Japanese Tea Garden.
They also offer in-depth looks at SF's top districts such as North Beach, Chinatown, and Fisherman's Wharf.
>> Discover the top walks for August
Visit Muir Woods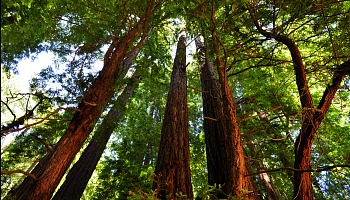 Another one of the best San Francisco events in August is our tours to Muir Woods. This historic gem is about 20 minutes north of the Golden Gate Bridge.
It's home to Coastal Redwood Trees. Many of them are between 600 to 800 years old with a few more than 1,000 years old.
These tall beauties are an amazing sight to see. You can stroll along the well maintained trails and stare up at their beauty. There are also some informational signs along the way, so you can learn more as you stroll. In addition, you can step inside the Welcome Center for even more information.
This place gets crowded and you are now required to pre-book both parking and shuttles. This is why I now think it's much easier to take a guided tour. These tours will pick you up and drop you off in SF and at the entrance to Muir Woods. You will also have plenty of time to explore the lovely trails around this National Park.
Here are just a few of the top tours.
Muir Woods & Sausalito with Ferry Option: This tour takes you to the entrance of Muir Woods and through its famous redwoods. You will spend an hour in Muir Woods and 45 minutes exploring Sausalito. You can then either bus back or select the option to take the ferry back (ferry ticket not included with your tour). This way you can spend more time in Sausalito for lunch and a little shopping. Find out more about this tour.
Muir Woods & Wine Country Escape: This tour offers you the chance to explore Muir Woods and then continue north for some wine tasting. It's a great combo tour that allows you to see quite a bit in just one day. After spending a little time checking out Muir Woods, you will then head to Sonoma where you will have two tastings. You will then continue on to Napa Valley where you will have your final tasting. You will spend 45 minutes to an hour in each location. Does not include Muir Woods entry fee or lunch, but does include the cost to taste at all three wineries. Find out more here.
Three-Day Itinerary of SF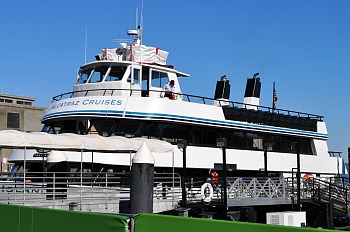 Date: Any day of the week
Do you have only a short time to explore San Francisco? While it will be difficult to see it all, you can cover quite a bit of ground in just a few days.
To simplify your planning process, I've created this three-day itinerary with the best attractions, activities, and must-see stops in SF.
It includes a visit to the Golden Gate Bridge, time to check out Fisherman's Wharf, and tips on when you should visit Alcatraz.
>> Read my self-guided three-day itinerary of SF
Additional Suggested Itineraries for Your Visit
In addition to my three day suggested itinerary, here are a few more you might enjoy.
Nightlife at the California Academy of Sciences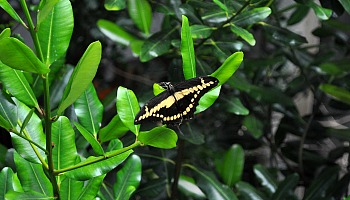 Dates: TBD
Enjoy the California Academy of Sciences with other 21+ nature and science lovers at their weekly Nightlife event. Each week, they feature an evening event with cocktails and fun activities.
The event is every Thursday night in August from 6pm to 10pm. Each week is also a new theme, so you can learn more about a certain topic that relates to science or the museum.
Previous topics include Golden State Nightlife, Smoked Nightlife, Beer Garden Nightlife, and Big Picture Nightlife. It's a great way to learn more about the nocturnal life at the museum.
>> Find tickets for August Nightlife events
>> Learn more about the California Academy of Sciences
Eat Drink SF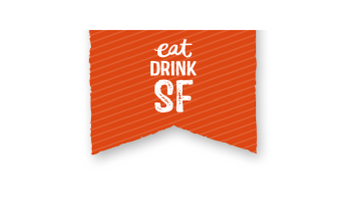 Date: Cancelled
Head on over to the Midway in the Dogpatch District, where the city's best culinary treasures will be laid out before you. Taste amazing food, enjoy unlimited pours of wine and spirits, make your way through the cheese monger cave, watch pro cooking demonstrations, and mingle with other food and drink lovers.
This annual celebration of food, wines and spirits features dishes from more than 35 chefs throughout the Bay Area. You will find Grand Tasting Events for the public on Friday, Saturday and Sunday.
The thing I love most about this event is that everything (except merchandise) is included with your ticket. This allows you to sample and sip as much as you want during the Grand Tasting Event.
>> Find more top SF food festivals
Comedy in SF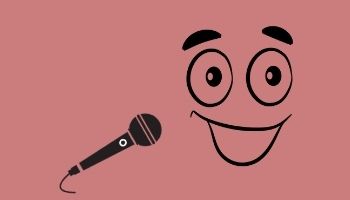 Dates: Cancelled
San Francisco events in August include a variety of laugh-out-loud performances, including stand up at the comedy clubs, improv shows, and musical comedies like Beach Blanket Babylon.
Click the link below to find out who's performing this month at Cobb's Comedy Club and the Punch Line. Make sure to enjoy one of these San Francisco events in August during your stay.
>> Check out the full calendar and links to special shows
Jerry Day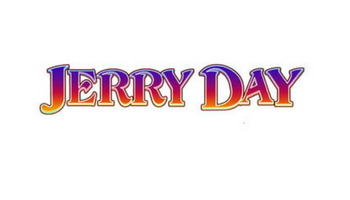 Date: Cancelled
Location: McLaren Park at 45 John F. Shelley Drive
Jerry Garcia was born in San Francisco and lived most of his childhood in the Excelsior District. Started in 2002, Jerry Day is a day to celebrate this talented artist that brought so much music and love to the world.
The events for Jerry Day are held in McLaren Park (45 John F. Shelley Drive) near the Excelsior District. The event includes talented artists that will bring you the best of Jerry's music. You will also be able to buy plenty of food and drinks from local vendors.
This is one of the free San Francisco events in August. Gates open at 11am and the music starts at 11:30am.
Bridge to Bridge Run & Expo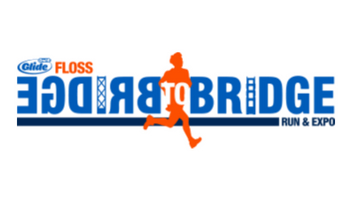 Date: Cancelled
The annual Bridge to Bridge race runs between two of our iconic bridges from the Bay Bridge to the Golden Gate Bridge. This race is one of the most beautiful runs in America.
This is one of the San Francisco events in August that features both a 5k and a 12k run. Both groups will start on the Embarcadero near the SF Bay Bridge. You will run along the waterfront toward the Golden Gate Bridge. The 5k group will stop at the Marina Green and the 12k group will run almost all the way to the Golden Gate Bridge and finish in the Marina Green also.
The After Party is another fun perk for this event. Celebrate your run along with family and friends on the Marina Green. The event features live music, beer, and food. Register for this event today!
Even More Things To Do in SF in August
Beyond attending the wonderful events I've outlined above, there are plenty more things to do when you visit San Francisco in August. Read my guide on the best tours, cruises, family activities, restaurants, and nightlife to check out during this time of year.
More: Get more ideas for your August trip to SF
What to Wear in SF in August
Are you looking for a few ideas on what to pack? If so, then visit my San Francisco weather page for August. I take you through what to expect during the day and night. I also provide you with some tips on what to wear during your stay.
>> More details on what to wear in SF in August
Additional Events Around the Bay Area & Wine Country
Film Night in the Park
Dates: Cancelled
One of the best San Francisco events in August is enjoying outdoor movies after dark in open public spaces. This August, there is one screenings. You can watch "Spiderman: Into the Spiderverse" at Union Square on 8/23. Picnics on the lawn are encouraged, but leave your chairs at home so everyone around you can see.
More: Get the full movie list and schedule for the summer season

Follow SFTourismTips on Facebook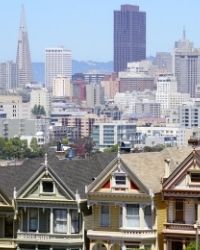 On my Facebook page, you will find more great information about planning your San Francisco vacation.
It includes tips, must see attractions, and other fun details.
Click the link below to check it out. If you enjoy the page, give us a like.

More Fun Pages for You