Things to Do in San Francisco in December
Cruises, Events, & Other Fun Activities All Month Long
NOTE: On December 6, San Francisco (and a few surrounding counties) will once again be on a stay-at-home order. This will last indefinitely. Click here for more information.
Things to do in San Francisco in December include annual events, watching our local sports teams in action, and taking bay cruises. You can also explore districts on your own with my self-guided itineraries or visit our top attractions and museums.
My holiday guides will help you find the best activities for Christmas Eve & Day and New Year's Eve. I've also created recommendations on where to find the best holiday lights displays, details on when the lighting ceremonies take place, and what restaurants are open each holiday.
Read on for 50+ fun ideas for your trip to San Francisco.
Disclaimer: I receive a small commission from some of the links on this page.
December Events & Holidays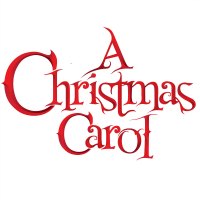 One of the best things to do in San Francisco in December is to check out my calendar of annual events. This month, you will find plenty of fun Christmas shows, lighting ceremonies, and special cruises.
Some of the most popular are A Christmas Carol at the A.C.T., a Cirque du Soleil performance (every other year), and the SF's Ballet's Nutcracker.
In addition, you will also find plenty of activities on Christmas Eve & Day, as well as for New Year's Eve.
>> Calendar of events for December
Cruises on the Bay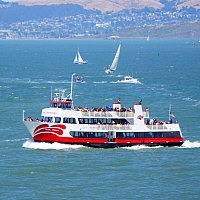 It's also a fun time of year to head out for a cruise on the bay. The boats that are running this time of year offer both indoor and outdoor seating. This way, you can stay warm on those cool days, but also see SF's top attractions along our beautiful bay.
Bay Cruise: 60-minute cruise on the Bay, find tickets at up to 50% off here.
Twilight Cruise: 2-hour evening cruise with hearty appetizers, find discounted tickets on Goldstar.
In addition to these two, you will also find some other great cruises on the bay including the wine tasting cruise, several catamaran tours, and special holiday cruises.
>> More about the top 5 cruises
Tours in December
Another one of the fun things to do in San Francisco in December is to take one of our many different tours. You can stroll around our districts on a walking tour, see it from the comfort of a bus, or cruise through our city by the bay on a bike. In addition to our standard tours, the two tours below are highly popular this time of year.
Lights Tour by Bus: 90-minute tour of the best Christmas lights all around town. You'll be chauffeured around SF in a cable car on wheels led by a knowledgeable guide, click here to find availability for this tour.
Fire Engine Lights Tour: 90-minute tour in an open-air vintage fire truck with blankets provided for the cool San Francisco days. You'll ride over the bridge and all around town, click here to check ticket availability on Viator.
You will find more than a dozen other options every day. Click the link below for more on our tours and to find the one that is perfect for your visit.
Performing Arts Calendar
This month, you will find several performing arts shows on the calendar.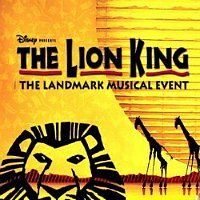 The most popular is the theater. This month, you will find specialty holiday shows in addition to our large Broadway productions. Find a schedule for this month here.
The SF Ballet also has almost two dozen performances of the Nutcracker. They were the first company in the US to perform this show back in 1933. Find a full schedule of shows.
The SF Opera also has a few shows on their calendar. Find out more about this month's productions.
Finally, the SF Symphony performs several times this month. They offer classic performances as well as a few fun holiday shows. Click here for details.
Save with Goldstar
Goldstar is a great place to save on tickets to upcoming tours, events, and more. Click the links below for detail on this month's most popular tickets.
Adventure Quest: Interactive improv at the Un-Scripted Theater, Full price $10, Goldstar $5*


Dinner Detective: Murder Mystery Show at the Omni Hotel, Full price $121.59, Goldstar price $89.18*
*Small service fee at checkout.
Day Trips from SF
Get away from the hustle and bustle of San Francisco on a day trip. You can head up to wine country, spend some time at Muir Woods, or cruise over to Yosemite for the day.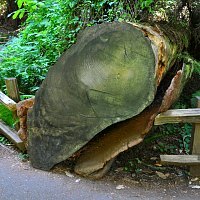 Here are three of the best options, click the links to find ticket availability on Viator.
Napa & Sonoma Tour: Full day tour with stops at 3 wineries, knowledgeable guide with time to stop for lunch in wine country, find tour dates.
Yosemite One-Day Trip: This tour is about 13 to 14 hours, so it makes for a long day, but is worth the time if you've always wanted to see Yosemite. The tour runs daily and stops along the way so you can stretch your legs. Your guide will take you through parts of the park and you will also have time in the park on your own to explore for about an hour to an hour and a half. Find dates and tour availability.
Muir Woods Half-Day Trip: Head north of the Golden Gate Bridge for a half-day trip to explore Muir Woods National Park. This tour is daily and leaves at both 9am and 2pm. It includes transportation to and from the park as well as time to explore this beautiful park on your own. Find dates and tour options.
>> See additional day trip options from SF
Free Things to Do in San Francisco in December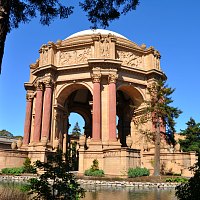 You will find a large variety of free things to do in San Francisco in December. These include free admission to some of our museums, a chance to visit our free attractions, and free annual events.
Free Museums: Find a list of my 11 favorite free museums in SF.
Free Attractions: SF has many free attractions, click here for a list of my 10 favorites.
My 200 Favorites: Check out a list of my favorite free things to do.
>> 25 top free things to do this month
Best Activities & Attractions with Kids
If you are traveling with kids, then this is the section for you. You will find dozens of fun things to do in San Francisco in December for your entire family.
Exploratorium: Enjoy the day at the Exploratorium. This science and human perception playground will keep everyone in your family busy all day long. Buy tickets in advance. Find more details on what it's like to visit.
Kids in Fisherman's Wharf: Most people spend quite a bit of time in Fisherman's Wharf during their stay. The good news is that there are plenty of fun kids' activities. Find a list of my top 5 favorites.
Free Things to Do with Kids: It can be expensive to visit with the entire family, so make sure to weave some of our free activities into your itinerary. See my list of the best free options with kids.
>> Top 25 things to do with kids in SF
Top SF Museums
Another one of the fun things to do in San Francisco in December is to visit one or more of our world class museums. Many have undergone full renovations and expansions recently which adds so much value to each visit.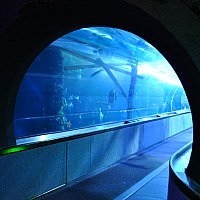 California Academy of Sciences: Spend the entire day at one of our most popular museums. It's really 4 museums for the price of one with a planetarium, natural history museum, aquarium, and a four-story rainforest. Find out more about visiting. Check availability for their skip the line tickets.
Disney Museum: Learn all about the life of the man that created the Disney empire, Walt Disney. Make sure to add on a visit to their traveling exhibit and to stay to see one of his famous animated movies. Learn more here.
Aquarium of the Bay: The best way to learn about the plants and animals in the SF Bay is to visit the Aquarium of the Bay. Inside, you will find a variety of jellyfish, walk under the water at their tunnel/walk through aquarium, and touch a starfish. Find more details here.
>> Find information on other SF Museums
Top SF Attractions
Visiting our top attractions is another one of the best things to do in San Francisco in December. Don't miss a visit to Alcatraz, a stroll across the Golden Gate Bridge, and visiting Pier 39.
Alcatraz & City Tour: A great way to see more in one day is to pick up the combo Alcatraz and City Tour package. It includes tickets to a half-day city tour as well as tickets to visit Alcatraz. Learn more and check ticket availability here. See what it's like to visit during the day or night.
Golden Gate Bridge: There are so many ways to see our famous bridge that connects SF with Marin County. Find details on top tours and tips to visit.
Chinese Temples: If you are looking for something a little different, make sure to stop by Chinatown and step inside some of their historic temples. Visit this page to learn more.
>> Find a full list of all attractions in San Francisco
Where to Stay in SF
Picking a hotel in San Francisco can be challenging. There are so many to choose from that it can seem like it is a bit overwhelming. To help ease the pain of finding the perfect spot, I've created a few pages to help you out.
Fisherman's Wharf: Find a list of my top recommendations for this district for all budgets.
Union Square: My list of Union Square hotels will help you narrow down your options.
Perfect District: Not sure which of these is right for you? Read my page about the differences between these two districts and which one is right for your stay.
If you are ready to book, then check out the deals on these two sites.
Booking: Find great deals all around San Francisco for your upcoming stay!
TripAdvisor: What's the #1 hotel in San Francisco? Read reviews & find hotel deals on TripAdvisor!
Where to Spend Your Nights in SF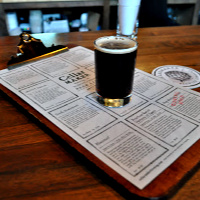 There is plenty of things to do in San Francisco in December during the day, but you will also find so many fun activities at night.
Some of the top options include heading to a concert, enjoying a comedy show, or grabbing a drink at one of our top bars. Click the links below for more details on each option.
>> Comedy Club calendar of shows
Best Places to Eat
It's still amazing to me that there are more than 3,500 restaurants packed within in the city limits of SF. The options are endless starting with the most basic and inexpensive foods to internationally recognized high-end cuisines from all around the world.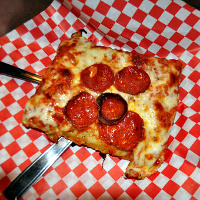 While you are here, make sure to check out some of the following options.
Clam Chowder: If there is one thing you must try, it's our clam chowder in a bread bowl. It's fresh, creamy and delicious. Here are my favorite spots.
Mexican Cuisine: You will also find Mexican restaurants all around town and for every budget. On my list, you will find some of my favorite everyday places as well as those for a special occasion.
Pizza: Whether you are looking for just a slice or an entire pie, you will find several options all around town. Find details on my favorite pizza joints in SF.
>> Check this page for additional options
My Self-Guided Itineraries
These are perfect for those that love to explore on their own and/or at a time that works with their schedule. I've created several itineraries that will give you the best of the best in each district or based on a certain number of days.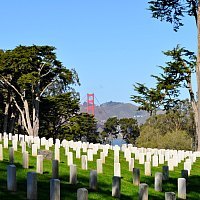 Here are a few to check out this month.
3-Day Itinerary: This is perfect if you are planning to stay for a few days or over a long weekend. It includes visits to Alcatraz Island, the Golden Gate Bridge, and more. Click here for details.
Chinatown District: If you want to really get to know this interesting district, then check out my one-day itinerary. It will take you to the hot spots and show you the best places to shop for discounts.
Presidio: If you love the outdoors or are looking to stretch your legs for a day, then head over to my self-guided tour of the Presidio. It includes mostly outdoor activities with a visit to our lovely Disney Museum.
>> Discover even more self-guided itineraries
San Francisco & Bay Area Sports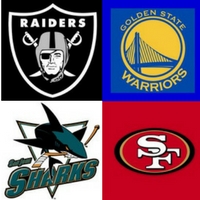 In December, I also recommend cheering on one of our local sports teams. This month, one of the most popular teams, the Golden State Warriors, plays games in Mission Bay at the Chase Center.
You can also see one of the last regular season NFL football games in person. The San Francisco 49ers have a few home games this month.
My final recommendation is hockey. The local Bay Area team plays about an hour south in San Jose. It's always fun to watch the San Jose Sharks play and worth the drive, or if you don't like driving, taking a train ride down to see them in action. Find their schedule here.
>> Get a full schedule of upcoming games and details on all of our Bay Area sports teams
Packing Tips: Looking for some ideas on what to pack for your visit? Click here for my guide for December with tips on what to wear, average temperatures throughout the month, and more.

Follow SFTourismTips on Facebook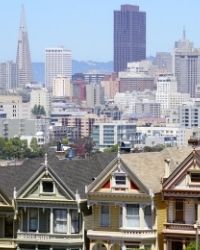 On my Facebook page, you will find more great information about planning your San Francisco vacation.
It includes tips, must see attractions, and other fun details.
Click the link below to check it out. If you enjoy the page, give us a like.

More Things to Do in San Francisco in December