Pet Friendly Hotels San Francisco: Five Best SF Hotels That Accept Pets
You will find more than 60 pet friendly hotels in San Francisco. All offer special amenities for your four-legged friends.

Discover a list of my five favorite accommodations for those traveling with their four-legged friends. They were selected based on their pet policy, location, and overall guest ratings.
You will find a range of options from luxury hotels to budget-friendly motels.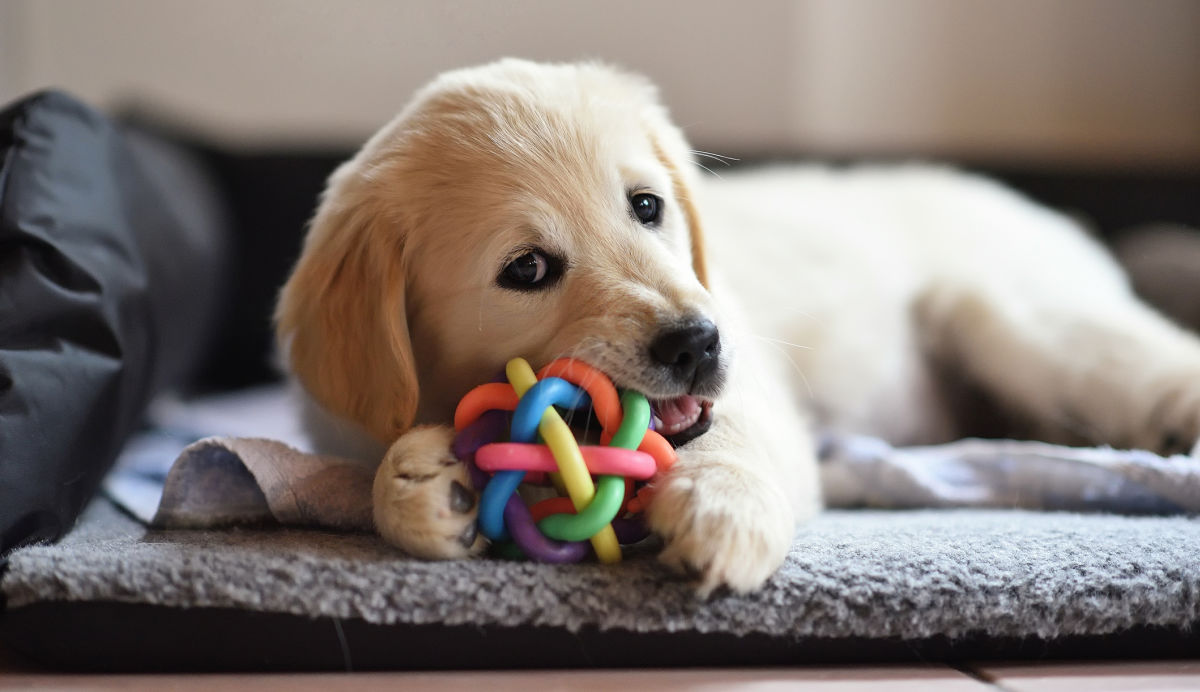 Since regulations change, make sure to call ahead before arrival to ensure they will still allow your pet to stay there.

Disclaimer: I receive a small commission from some of the links on this page.

1. Fairmont Heritage Place, Ghirardelli Square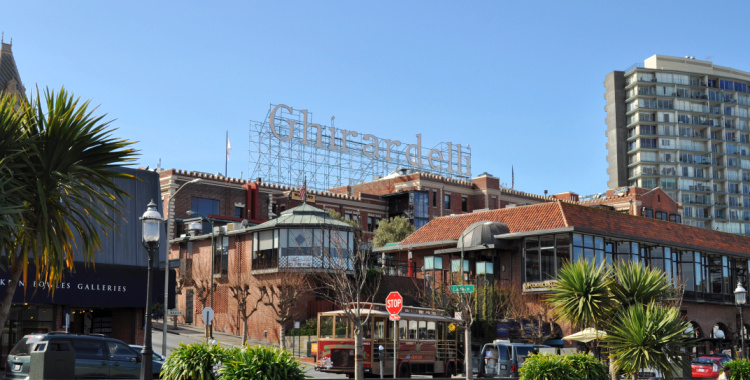 Address: 900 North Point Street, Suite D100
Nightly Rates: From $700 - $1,800
The Fairmont Heritage Place is a five-star lodging option at the famous Ghirardelli Square. This hotel offers 51 two- and three-bedroom luxury apartments in the Fisherman's Wharf neighborhood.
It's number one on the list because it's SF's highest-rated five-star hotel. In addition to allowing pets, each unit offers a kitchen area as well as separate living and sleeping spaces so you'll feel just at home.
This is an excellent option for families traveling together. You can all have your own space and still hang out together in the privacy of your own apartment.
Animal Policy

The Fairmont Heritage Place welcomes two pets up to 80 pounds for an additional fee of $75 per stay per dog.
Like many other pet-friendly hotels in San Francisco, they do have a few restrictions and exceptions in their policy. You will also need to call in advance if you plan on bringing your dog or cat along so that they can provide you with a special room.
They have special crates so your pet can be left in the room.
Parks Nearby

The Maritime National Historical Park is right across the street from this hotel, making it easy to take your dog out regularly. You do need to have your dog on a leash in this park.
Other Amenities

This world-class hotel also offers:
24-hour butler and concierge services
Chauffeured luxury car service that takes guests within a few miles of the hotels
Outdoor view terraces with fire pits
Daily continental breakfast
Wine and cheese reception each afternoon
Twice-daily housekeeping
Pre-arrival grocery shopping for a small fee
Read recent guest reviews and check availability on Booking.com for the Fairmont Heritage Place, Ghirardelli Square.
All of the five-star hotels in San Francisco allow dogs. Compare this option with the other five-star hotels San Francisco.
2. Argonaut Hotel, a Noble House Hotel

Address: 495 Jefferson Street at Hyde, in Fisherman's Wharf
Nightly Rates: From $299 - $563
The next of the pet-friendly hotels in San Francisco is also in the popular Fisherman's Wharf neighborhood. The Argonaut is one of my favorite places to stay and sits in the old Cannery Building right near the water.
This four-star hotel is so pet-friendly that they even say they wear their "puppy love" on their sleeves! Only dogs are allowed here, and there is no size restriction.
Animal Policy

If you book through a third party, the hotel will charge $75 a day per pet. They also charge an additional cleaning fee of $100 for each pet with stays of 7 to 30 days.
Their pet-friendly approach includes the following:
Deluxe accommodations
Doggie welcome treats and chew toy
Food and water bowls to use during your stay
Pet bed for your dog to use during your stay
Note: There is no charge for your service animal.
Parks Nearby

This is another one of the pet-friendly hotels in San Francisco that are right across the street from the Maritime National Historical Park. It's a quick and easy way to take your dog for a walk whenever necessary.
Other Amenities

In addition to their great pet policy and amenities, they also offer:
Free wireless internet
Free wine hour every evening
Business center with a copier, work space, and fax machine
Newly updated guest accommodations
Restaurant & bar/lounge on site
Room service
Fitness center
Children's activities
Valet & laundry service
Find out more about the pet-friendly Argonaut Hotel on Booking.com.
3. Galleria Park Hotel

Address: 191 Sutter Street
Nightly Rates: Range from $200 - $510
The Galleria Park Hotel is next on my list of best pet-friendly hotels in San Francisco. This four-star hotel is right in downtown San Francisco.
It's also part of the green-certified Joie de Vivre hotel group. They use all-natural cleaning products, which are excellent for Fido and your family.
Here are some other downtown San Francisco hotels
Animal Policy

Their policy is simple; there are no size restrictions or additional charges. They try to keep all pet guests on the third floor since this is the floor where you can access the Park Terrace, a small 'hidden' park on the top of the building next door.
They charge $75 per pet, with a limit of two pets per room.
Parks Nearby

You can access a park from the third floor of the hotel. The next best option is Union Square, about two and a half blocks away.
Other Amenities

The Galleria Park Hotel also features the following:
Free wine hour each night
Free coffee and tea service every morning
Free Wifi
Business center and fitness center on site
Free newspaper
Free luggage storage
Room service
Air conditioning and minibar in room
Laundry/dry cleaning services
Find recent reviews and check availability for Galleria Park on Booking.com.
4. Hotel Triton San Francisco

Address: 342 Grant Avenue
Nightly Rates: From about $150 - $450
Hotel Triton is one of the less expensive pet-friendly hotels in San Francisco. This three-star hotel is located in the downtown area, within walking distance of Chinatown and Union Square.
This is another place where your four-legged friend is always welcome.
Animal Policy

The Hotel Triton accepts dogs of all weights and breeds. Unlike almost all hotels in San Francisco, dogs stay free at Hotel Triton. They also offer the following pet-friendly amenities:
No restrictions on breed or size
Free dog bowls and doggy bags
You are limited to 2 dogs.
They can give you recommendations on outside services to walk or take care of your pet.
Parks Nearby

There are two parks near this hotel. This first is St. Mary's Square, located about a block and a half away, just off Grant Street on Pine Street.
You can also head over to Union Square. However, this downtown public plaza has little grass available for your dog. It is about three blocks away on the corner of Post and Stockton Streets. Alternatively, if you want to let your dog run around more freely, there is an off-leash dog park called Jefferson Square, about 1.6 miles away.
Additional Amenities

In addition, here are some of the top amenities at this hotel for you:
Free wireless internet
Evening wine hour featuring poetry readings, live music, and other entertainment
Free morning coffee and tea
Freshly baked cookies everyday at 3pm
Free New York Times newspaper
24-hour business center and fitness center
Room service with goodies from Cafe de la Presse
Same-day laundry service
Read recent guest reviews and find availability for the Hotel Triton on Booking.com.
5. Hotel Del Sol, a Joie de Vivre Hotel

Address: 3100 Webster Street
Nightly Rates: From $200 - $400
Of the pet-friendly hotels in San Francisco on my list, Hotel Del Sol generally offers the lowest prices. You will find this 2.5-star hotel in San Francisco's Marina neighborhood.
For its price, you will find quite a few amenities.
Free continental breakfast
Reasonably priced and plentiful on-site parking ($25 per day)
Concierge services
Laundry service
Free newspaper and luggage storage
Non-smoking
It's also a great place for kids who will enjoy the following amenities:
Afternoon cookies and milk
"Kids are VIPs" program
Heated outdoor pool
Movie library
Animal Policy

Their pet policy is also straightforward. They allow one pet up to 35 pounds for $25 a night.
They have dog treats, beds, and potty areas nearby. Your dog can be left in your room unattended.
Parks Nearby

You will find two parks close to this hotel. The first is a small park near a school and local library, which you can access from Buchanan Street at Chestnut.
If you walk just one block further, you'll find that Fort Mason has a large park at the corner of Laguna and Bay Streets.
Find the best deals and check availability for the Hotel del Sol on Booking.com.
Other Great Pet-Friendly Hotels in San Francisco

Cool mural in the bar inside the Palace Hotel in downtown San Francisco
Palace Hotel, a Luxury Collection Hotel, San Francisco
Four-star
Room rates range from $400 - $600
2 New Montgomery Street in the Downtown neighborhood
>> Find room in this fantastic hotel in downtown San Francisco
Hotel Abri - Union Square
3.5 stars
Rooms from $216 - $467
127 Ellis Street in the Union Square neighborhood
>> Learn more about booking rooms at Hotel Abri - Union Square
Stanford Court San Francisco

>> Find rooms and booking information for Stanford Court San Francisco
Travelodge by Wyndham Presidio San Francisco

Two-star
Rooms from about $170 - $262
2755 Lombard Street in the Marina District
Other Great Hotel Options