Kids Museums in San Francisco: 10 Fun Options for the Entire Family
Kids museums in San Francisco give your entire family the opportunity to play, explore, and learn. Top picks include the Exploratorium, the Children's Creativity Museum, and the California Academy of Sciences.

You will find the perfect options for your toddlers, teenagers, and kids of all ages.
Learn more about my top 10 picks that your entire family will enjoy visiting.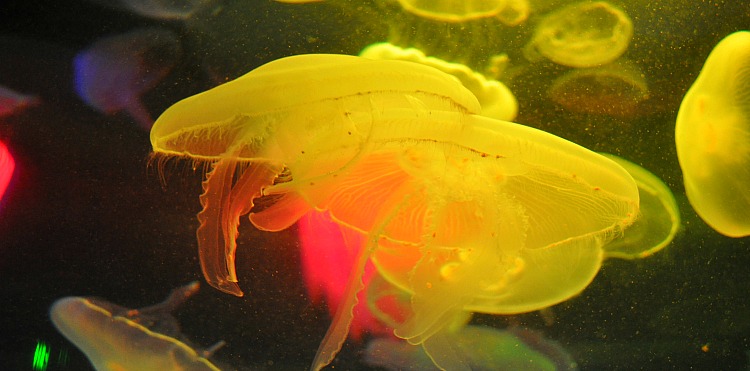 Disclaimer: I receive a small commission from some of the links on this page.

1. Exploratorium

The Exploratorium is a fantastic science and human perception museum that allows kids and adults to discover how things work through several hands-on exhibits. This is one of the few kids' museums in San Francisco that cover a wide range of topics, everything from cells to weather to sound and vision.
There's even a gallery that features thoughts, feelings, and social behavior. The Exploratorium is located along the Embarcadero.
>> Check availability for tickets to this kids' museum

2. California Academy of Sciences

The California Academy of Sciences gives your kids the chance to experience different types of museums all in one--an aquarium, a four-story rainforest, a planetarium, and a living eco-roof.
You'll find that each part of this museum is thorough and engaging, so it really can entertain the whole family for the entire day. Kids will also enjoy the interactive earthquake exhibit and Claude, a rare white alligator.
Visit this museum in the heart of Golden Gate Park.
>> Check availability for skip the line tickets so you don't have to wait when you arrive

3. Children's Creativity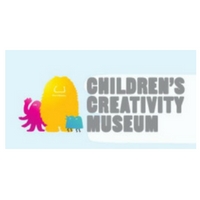 The Children's Creativity Museum is designed to inspire the most imaginative projects and experiences for kids and their families. Rather than simply viewing exhibits, this museum is completely participatory, each section facilitated by skilled artists and teachers.
Try out the animation studio, tech lab, music studio, or innovation, imagination, and community labs. Find this creative space in SF's SoMa district.
4. Aquarium of the Bay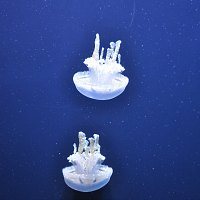 While visiting San Francisco, you'll probably spend a lot of time on or by the bay. However, you won't necessarily take a look inside the bay, unless you go to the Aquarium of the Bay at Pier 39, which does an excellent job of displaying all the local marine life.
You'll see a ton of colorful fish, jellyfish, a giant Pacific Octopus, and even sting rays and sharks swimming around you as you walk through a tunnel aquarium.
This is one of the kids' museums in San Francisco that nearly all kids love.
5. Cable Car Museum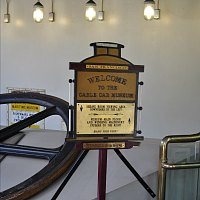 Did you ever wonder how those famous San Francisco cable cars actually work? At the free Cable Car Museum, you and your kids will get to look at machinery and paraphernalia, learn the over a century-long history of these beauties, and see the large wheels that still pull the cables today, in action.
This fun museum is located between Chinatown and Nob Hill, and also serves as a barn for the cable cars at night.
6. Disney Museum

Disney movies have been a childhood staple for many generations, yet few of us can say we know much about the man behind them.
If you visit the Walt Disney Museum in SF's Presidio, however, you will learn all about the imaginative creator, from his childhood to early career, to the great successes and expansion of the Disney company, all the way to his death.
Seeing original Mickey Mouse drawings and artifacts from Disney classics like Snow White, Fantasia, and Pinocchio is a wonderful experience for children and adults alike.
7. Fire Department

This is one of the few free kids' museums in San Francisco. For any child who loves fire engines or dressing up as a firefighter, this little museum is a blast.
You'll get the opportunity to ring a large old bell that was once used as a fire alarm for the city, see antique fire trucks and other fire equipment, and learn about what happened in the 1906 Earthquake and Fire.
The museum is located right next to a currently operating fire station in the Pacific Heights district.
8. Randall: Kids Museums in San Francisco

The Randall Museum is one of the most interactive kids' museums in San Francisco.
They encourage creativity in and exploration of the local environment by offering a hands-on live animal exhibit, art and ceramics studios, science lab, woodshop, and greenhouse and gardens.
They also have a 188-seat theater and a toddler playroom. Through kids' fun, educational experiences here, Randall hopes to foster a greater appreciation for the world we live in.
9. SF Zoo

A trip to the zoo is a great learning experience for kids of any age. The SF Zoo is home to many exotic animals, from giraffes and zebras to snow leopards and polar bears.
Some of my favorite exhibits from all over the world include the Primate Discovery Center, African Region, Cat Kingdom, Bear Country, and Outback Trail.
Also, check the feeding schedule to plan for an informative stop and let the kids watch how active the animals can be. The zoo is located near the Pacific Ocean on the western side of the city.
10. Maritime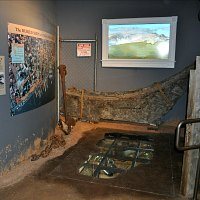 While enjoying the many attractions at Fisherman's Wharf, take a few minutes to stop by the small, free SF Maritime Museum and Visitors' Center to learn more about the community of fishermen and ships that gave this district its name.
You and your kids will learn about what it's like to live and work at sea, as well as the ships that are buried below the streets of San Francisco. From the back deck, you'll also get great views of Alcatraz and the Hyde Street Pier.
Events by Month

Make sure to check out some of our top events during your stay too. Click the links below for a full calendar of fun events for each month.

CityPass Discount Card

If you plan to visit more than one of these kids' museums in San Francisco, then I recommend taking a look at the discounts available through the CityPass. This discount card includes admission to the California Academy of Sciences, the Exploratorium, and the Aquarium of the Bay.
It also includes a ticket for a 60-minute Bay Cruise, which will take you around the bay and under the Golden Gate Bridge.
>> Check details for the San Francisco CityPass for your stay
More Fun Things to Do with Kids in San Francisco

In addition to these 10 fun kids' museums in San Francisco, you will also find dozens of other great things to do for the family.
Free Kids Activities: The best way to save a little on your stay is to spend some time enjoying these free activities. They include attractions, events, and activities all around town. Check out my top 20 list here.
7D Experience: Your kids will love the 7D Experience. It's part movie, part game and a LOT of fun. Work with everyone in the theater to keep the bad guys away. Find details.
Bay Cruises: Another fun thing for children is taking one of our bay cruises. I recommend the 60-minute cruise, which will be sure to delight kids of all ages. Read about my experience here.
More Family-Friendly Ideas: If you are looking for additional family-friendly ideas, then head to this page for 25 of my favorites.
Comments? Questions? Suggestions?
I would love for you to join me in my private Facebook group! 
It's a great place to interact with me and others who know the area well.
You can ask questions, get advice for your upcoming stay, and then share your photos and advice with others when you return home. It's a great community and the fastest way to get answers to those nagging questions about your visit!