San Francisco with Toddlers: 10 of the Best Things to Do with Kids 5 & Under

Are you visiting San Francisco with toddlers? Some of the best activities include visiting the Aquarium of the Bay, stopping by the Randall Museum, or heading to Koret Playground.

Other highlights for the little ones include the Children's Creativity Museum, the Peek-A-Boo Factory, and a Bay Cruise. Read on for more information on these and other fun things to do during your stay in SF.

Disclaimer: I receive a small commission from some of the links on this page.

1. Aquarium of the Bay

If your toddlers are fascinated by water, the Aquarium of the Bay at Pier 39 is the perfect place to take them. Children will love that all the sea animals they see in the tanks also live right outside in the SF Bay, from the colorful Nemo-like fish to the mesmerizing jellyfish to sharks, octopi, and even stingrays.

Some especially captivating exhibits for the little ones include the walk-through aquariums, where they can see fish swimming all around and above them, and the touch pond, where they can feel the bumpy skin of starfish and other creatures.
>> See photos from the aquarium as well as visiting information
2. Bay Cruise

Cruising on the bay is a fun, exciting way to take in the sights of San Francisco with toddlers. Your kids will love boarding a big boat and feeling the damp breeze as they look back at the city and get to see Alcatraz and Angel Islands up close.
They will look up in awe at the massive metal beams of the Golden Gate Bridge as you sail beneath. For those who are a little wary of the outside viewing decks, you can always take your toddlers to the indoor seating area, where they will be safe and can still look out at everything going on outside.
>> Find tickets on GetYourGuide
>> Read about the five best bay tour packages
These are just a few additional cruises to check out during your stay.
3. California Academy of Sciences

The most visited museum in SF, the California Academy of Sciences is an amazing place for kids of all ages and adults alike. The diversity of its exhibits gives you a taste of sea life, plant life, natural history, geology, ecology, and even outer space.
Between exploring the aquarium and the four-story indoor rainforest, catching a show at the planetarium, interacting with the earthquake exhibit, and admiring the live albino alligator and the T-Rex skeleton, it would be impossible for your kids to be bored. Find this attraction in Golden Gate Park.
>> Get skip the line tickets before you arrive
>> Get detailed information about this popular science museum
4. Children's Creativity Museum

When visiting San Francisco with toddlers, you know they won't last very long just walking around visiting tourist attractions. Kids have a lot of creative energy, and they need to play and make things, even when on vacation.
Take them to the Children's Creativity Museum downtown in Yerba Buena Gardens, where they can put their imagination to work and enjoy the animation studio, tech lab, music studio, and more. Your family will be guided by a skilled artist-educator to realize creative projects in each exhibit.
>> Visit their website to find out more
5. Exploratorium
The Exploratorium is another unique museum that allows kids of all ages to learn through playing and interacting with the exhibits. This space for discovery is located at Piers 15 and 17 on the Embarcadero and contains five large galleries based on distinct topics.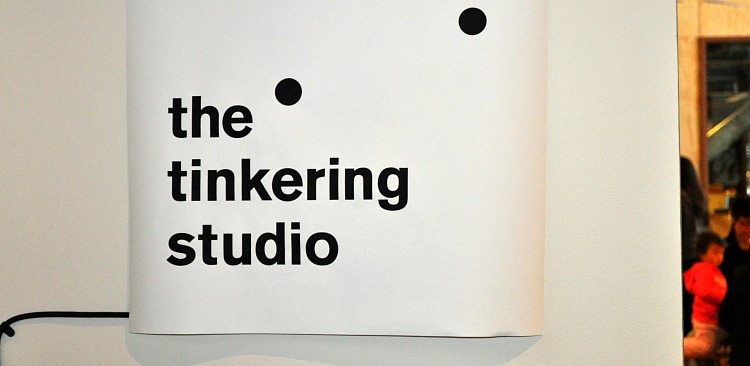 The displays are hands-on, which means your toddler will enjoy exploring a large breadth of activities including hand-on creativity exhibits. They also often enjoy the color and sound experiences as well as The Tinkering Studio.
>> See pictures and get more details about the Exploratorium
Where to Stay in San Francisco

6. Koret Playground & Carousel

The Koret Playground and Carousel, located at the southeast corner of Golden Gate Park, make up what is believed to be the first public playground in the US, dating back to 1888.
At the time, designing a space just for children was a revolutionary idea, and today the park remains dedicated to providing a fun, safe, green area for all kids to enjoy.
Your toddler will have a blast riding on one of the 62 colorful animals on the carousel for just $1 (adults are $2). You can also enjoy the picnic area and check out the adjacent art studio.
>> Get directions and find out more about Koret Playground
>> Find additional playgrounds around SF
7. Peek-A-Boo Factory
The Peek-a-Boo Factory is a safe and clean indoor playground designed for children to socialize, learn, and play. While the kids get both exercise and mental stimulation, parents can either explore the fun, colorful play structures with their children, network with other parents, of enjoy workspaces with free WiFi.
There is a special toddler play area for children 0 to 3 years old, as well as a junior play area for children 3 to 10 years old. Head over to Peek-a-Boo on SF's west end for a nice break, and let the kids do the running around in a controlled space.
>> Get more information on their website
8. Pier 39

When visiting San Francisco with toddlers, make sure to take them to Pier 39, one of the most popular tourist attractions located in Fisherman's Wharf. This place offers not only fun activities for the little ones, but also great dining and shopping for adults.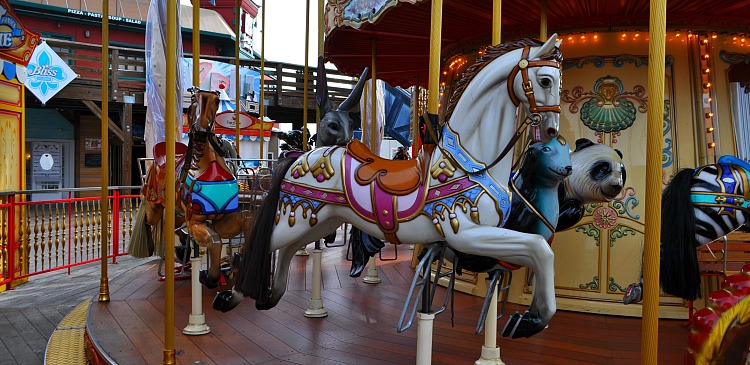 They will love riding the historic two-tiered carousel and watching free magic and acrobatics shows at the adjacent stage. This is also where you will find the amazing Aquarium by the Bay and the cute resident sea lions playing on the docks outside.
>> Discover the top nine things to do at Pier 39
9. Randall Museum
Since 1951, the Randall Museum has been fulfilling Josephine D. Randall's dream of bringing outdoor education to children living in the city. In addition to the rotating interactive art and science exhibits, you can take the kids here to enjoy a permanent live animal exhibit, science lab, woodshop, art and ceramics studios, greenhouse and gardens, and theater.
This space is especially great for families with very young ones, as they offer a toddler playroom.
>> Read more about the Randall Museum on their website
10. San Francisco with Toddlers: SF Zoo

Most kids love going to the zoo, and if that is true for your family, the SF Zoo will be a real treat. This place has a variety of exhibits, from the Primate Discovery Center to the African Region, the Cat Kingdom, Bear Country, and the Outback Trail. Some of the rarer animals you'll find here include a polar bear, black rhino, and snow leopard.
Viewing such a diverse sampling of animals is an incredible learning experience for children of all ages, especially when you catch one of the animal feedings or check out the interactive didactic exhibits in the Children's Zoo area.
>> See photos and find out how to get to the SF Zoo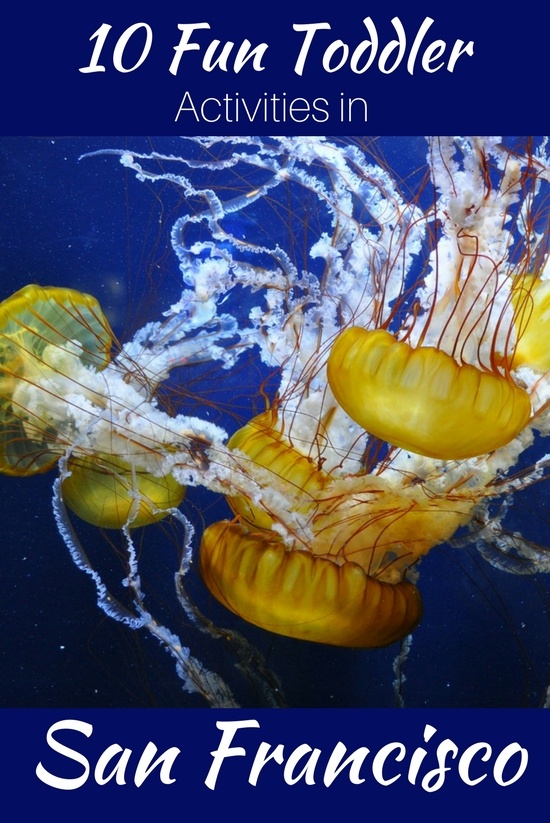 Comments? Questions? Suggestions?
I would love for you to join me in my private Facebook group! 
It's a great place to interact with me and others who know the area well.
You can ask questions, get advice for your upcoming stay, and then share your photos and advice with others when you return home. It's a great community and the fastest way to get answers to those nagging questions about your visit!