Presidents Day Weekend in San Francisco 2021


by Jill Loeffler  •

Updated February 11, 2021
Presidents Day Weekend in San Francisco offers live theater performances and concerts, whale watching tours, excellent museum exhibits, professional hockey, one of the largest wine tasting events in the country, and more.
This year's holiday is on Monday, February 17. All events and activities below are for the weekend of February 14 - 17.

Disclaimer: I receive a small commission from some of the links on this page.

Harry Potter & The Cursed Child at the Curran Theatre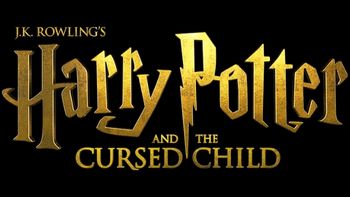 Dates: 10/23 - 8/2
Location: Curran Theatre 
Tickets: TBD

Harry Potter and The Cursed Child Parts I & II is on stage this Presidents Day Weekend in San Francisco. It's the story of Harry Potter's young son that is on his way to Hogwarts. This award winning show is making waves around the world. 

Potter is now married with three kids and is a teacher at Hogwarts. As his young son starts his journey at this famous school, he learns that he needs to face many of the same challenges that his father faced. See how he does as he fights his own battles.

This Broadway show is wildly popular, so make sure to pick up your tickets as soon as you can. 

Chronicle Wine Tasting Competition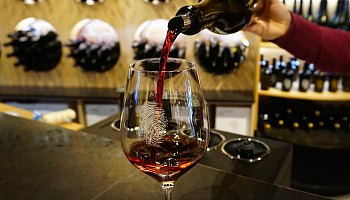 Date: 2/15
On Presidents Day Weekend in San Francisco, wine lovers have the chance to attend the largest tasting event of American varieties in the world. 
Each year, the prestigious Chronicle Wine Competition receives thousands of submissions and picks very best in over 100 categories for the public to sample. 

During your afternoon at the Fort Mason Center, you'll not only enjoy wines, but also artisan cheeses, desserts, oils, and savory meats.

Hotel Deals

Make sure to check out the links below for deals on top hotels. I recommend booking early for Presidents Day Weekend in San Francisco as there are many highly popular events, so hotels will book up early!

TripAdvisor: What's the #1 hotel in San Francisco? Read reviews & find hotel deals on TripAdvisor!

Booking: Find great deals all around San Francisco for your upcoming stay! 
SF Bay Cruises for Presidents Day Weekend in San Francisco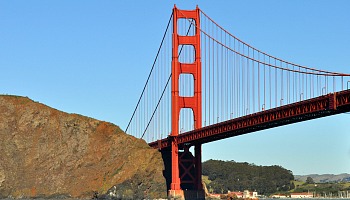 Dates: Daily
Head out on the water this Presidents Day Weekend in San Francisco. You will find dozens of cruises each day that offer you the chance to get amazing views of our waterfront attractions.
Most cruises also include narration, so you can learn more about SF's history and our top attractions. You will cruise under the Golden Gate Bridge, around Alcatraz, and along our northern coast. 

Here are just a few of the top options this weekend.

San Francisco Ballet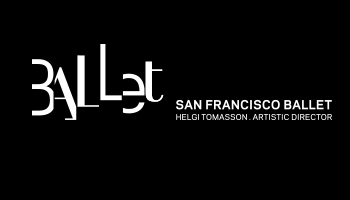 Dates: 2/14, 2/15, and 2/16
Location: War Memorial Opera House
The SF Ballet presents two shows this Presidents Day Weekend in San Francisco. The first is Classical Revisions with two performances on Friday 2/14 at 8pm and Sunday 2/16 at 2pm. 

The second performance this weekend is Dance Innovations with two shows on Saturday at 2pm and 8pm.

Valentine's Day Activities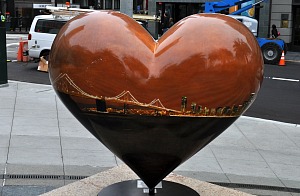 Do you want to spoil your honey this holiday weekend? Use my Valentine's Day guide for ideas and tips on what their is to do this Presidents Day Weekend in San Francisco to celebrate Valentine's Day.
Some top picks include special Valentine's Day dinner and dancing cruises, the annual Pillow Fight in Levi's Plaza, and fun places to go for dinner. You will also find my recommendations for romantic bars and hotels for your stay.
Click the link below to learn more and plan something extra special for your honey this weekend!

Free Walking Tours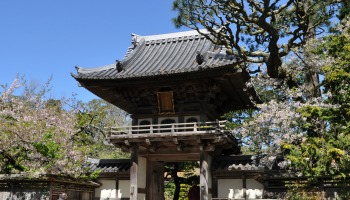 Dates: All weekend long
A great way to get to know San Francisco more intimately is on the free guided walking tours offered daily by the SF Public Library. 
This Presidents Day weekend, you have lots of neighborhoods and themes to choose from, ranging from the Japanese Tea Garden and the Hidden History of Fisherman's Wharf on Friday, to the Golden Gate Bridge and the Victorian Homes of SF on Sunday. 

Many more tours will be offered all weekend. Take a look at the full schedule to pick the ones that best suit your interests.

SF Symphony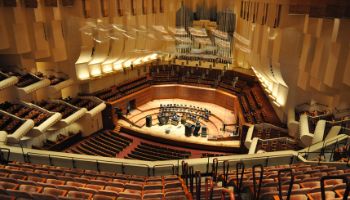 Dates: 2/14 - 2/16
Location: Davies Symphony Hall
This holiday weekend, there is one different program offered at the SF Symphony. 

This weekend, you can catch French Masters: Thibaudet & Saint-Saens' Organ Symphony. The Friday and Saturday night shows are at 8pm. The Sunday show is at 2pm. 

A visit to the symphony makes for a lovely day or evening in the Civic Center district.

San Jose Sharks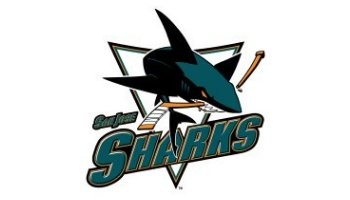 Date: 2/17
Location: SAP Center in San Jose
The local Bay Area hockey team, the San Jose Sharks, are in town this weekend. You can catch them on Monday night, President's Day in action on the ice. 

They play host to the Florida Panthers at 1pm.

The game is at the SAP Center in San Jose. It's an easy train ride down from SF and from most places in the Bay Area. 

>> Additional details on the Sharks and tips to attend a game

Hop-On/Hop-Off Bus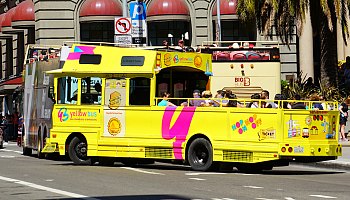 Dates: Any day this weekend
An easy way to get around SF is the Hop-On/Hop-Off Bus. This is a city tour that lets you go at your own pace, and choose your own destinations from among more than 20 stops at the most important attractions. 
Simply get tickets for one day, and hop on or off as many times as you'd like. The bus will take you to Fisherman's Wharf, North Beach, Union Square, the Golden Gate Bridge, and many more popular sights. 

"Lost at Sea: Art Recovered from Shipwrecks" at the Asian Art Museum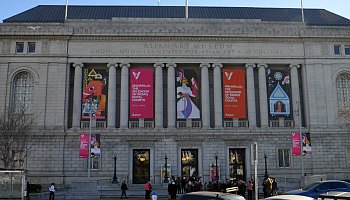 Dates: 11/26 - 3/22
Throughout the month of February, the Asian Art Museum will be featuring the special exhibit "Lost at Sea: Art Recovered from Shipwrecks". In this exquisite collection, you'll see pieces from two shipwrecks off the coast of Vietnam.
One of the ship went down in the 15th Century. The second one went down in 1877. All pieces were discovered in the 1990s when fishermen in the area started to see beautiful pieces of work wash ashore.

>> Find additional exhibits at all SF museums this weekend

Concerts This Weekend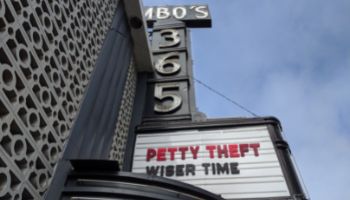 Dates: Several this weekend
This Presidents Day Weekend in San Francisco offers dozens of concerts in San Francisco and throughout the Bay Area. 
Top shows include those at the Warfield, the Nob Hill Masonic Center, and the Fillmore.

You will find additional shows in Oakland, Berkeley and San Jose all weekend long.

Free Things to Do in San Francisco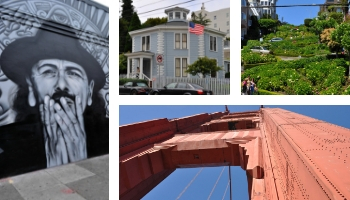 A trip to San Francisco can be expensive, but it doesn't have to be. 
If you know where to look, you can visit hundreds of famous sights, events, and museums for free, and even get free guided tours so you can really understand what you're looking at.
Click the link below for a complete list of insider's tips on how and when to get free admission and tours.