Spring Events in San Francisco: 17 Top Festivals, Street Fairs, & Other Celebrations in SF Every Year

by Jill Loeffler  •

Updated: November 30, 2022
Spring events in San Francisco offer you the chance to celebrate the opening of the cherry blossoms, spoil your mom on her special day, and sample the best of local food and wines.

Highlights every year include the Cherry Blossom Festival, the Bay to Breakers run/costume party, and the large International Film Festival.
Read on for a list of the 17 top events this season in SF.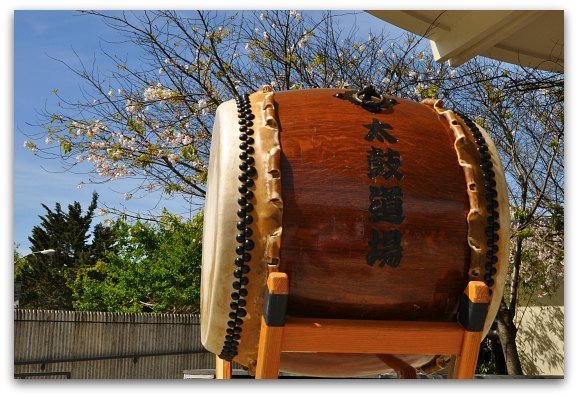 Disclaimer: I receive a small commission from some of the links on this page.

1. Art Market

Art Market is an international art fair held in SF's Fort Mason Center. It features contemporary and modern art by more than 80 exhibitors from around the world.
Nearly 30,000 people attended this premier art fair last year, drawn by the diversity of the paintings, sculptures, and moving innovations on display. During the five-day event, you can go to simply admire the high-end works or acquire one for yourself. You can also indulge in cocktails, coffee, and delicious local bites.
To attend, you can purchase a $50 fair pass for the opening event and all public days, or a one-day ticket for $25. The Friday and Saturday events will take place all day from 11 am to 7 pm.
Date: April
Learn More: Visit the April Calendar for More Details
2. Ballet

Don't miss your chance to see the country's oldest ballet company, and the first one to ever perform The Nutcracker in the U.S., as you check out the wonderful spring events in San Francisco. 
The SF Ballet offers several performances during their regular season. You can see their interpretation of classics such as Onegin, Cinderella, and Swan Lake.
Performances take place near City Hall in the historic War Memorial Opera House, a beautiful restored facility that is in itself an experience to behold. Enjoy a great excuse to get a little dressed up and catch a memorable show.
Date: January - May
Learn More: Visit the SF Ballet Page for this Year's Calendar of Performances
3. Bay to Breakers

The famous Bay to Breakers footrace is always run in May. For more than 100 years, this colorful event has featured participants in unique costumes (or, in true San Francisco fashion, wearing nothing at all!).
Most people sign up not to compete, but to take in the memorable experience. Runners can run individually, as centipedes, or unofficially dressed up as salmon running the course backwards against the crowd. Needless to say, it is a one-of-a-kind good time.
The route is about a 7 miles long, starting on the eastern side of SF (the Bay) and ending at the Pacific Ocean (the Breakers). You'll find the course lined with house parties on porches, balconies, and sidewalks cheering on the mob. It's a fun race to run in, but it's just as fun to be a spectator.
Date: May
Learn More: Visit the Bay to Breakers Page for More Info
4. Carnaval

Carnaval is a Latin American tradition that celebrates life. In San Francisco, diverse groups of Latino performers represent the various cultures and customs of South America, the Caribbean, indigenous peoples, and more.
It is impossible to miss this festival if you are in San Francisco on Memorial Day weekend, as it is so large, colorful, and full of jubilant celebration. You'll hear everything from cumbia to reggae, and you'll smell the aroma of awesome street food.
The highlight of the two-day event is always the Sunday morning parade, where the technicolor dancers, feathers, and floats seem larger than life as they make their way through the streets of the Mission District.
Date: May, Memorial Day Weekend
Learn More: Find Details for this Year's Event
5. Cherry Blossom Festival

The cherry blossom, considered the national flower of Japan, has been celebrated for centuries as a symbol of rebirth and renewal. Likewise, the springtime custom of holding a festival in its honor has long been an important part of the Japanese American community in San Francisco.
Every April over the course of two weekends, you can sample traditional Japanese foods, listen to music, and enjoy family friendly activities. You'll marvel at the karate and taiko drum demonstrations. You'll learn about important tea ceremonies.
If you've never been to SF's Japantown before, this is also a great opportunity to check out the impressive five-tiered pagoda in the main plaza and take in the sights, shops, and restaurants in the neighborhood. 
Date: April
Learn More: Uncover Event Details for this Year
6. Easter Celebrations

San Francisco has a huge range of activities to offer during Easter weekend. For those who prefer a more traditional celebration of the holiday, you'll find egg hunts for children like the large one in Golden Gate Park. There are also church services on Easter Sunday, with an especially notable sunrise gathering at the cross on Mount Davidson.
For families with kids, there's the popular Union Street Spring Celebration and Easter Parade, complete with a petting zoo and photos with the Easter Bunny. Also entertaining but with a very different twist, the queer "Sisters of Perpetual Indulgence" host family-friendly activities in the morning, before the adult-only "Hunky Jesus" and "Foxy Mary" contests in the afternoon. 
If Easter itself is not your thing, but you are still looking to take advantage of the holiday weekend, you'll find plenty of great spots around the city for a Sunday brunch or a live show to take in.
Date: April for 2023
Learn More: Find a List of All Easter Activities for this Year
7. Game Developers Conference

The Game Developers Conference is a much anticipated gathering of diverse professionals tied to the global gaming community—from designers to programmers, marketers to producers, sound engineers to visual artists, and more.
Anyone who plays a part in this constantly evolving industry will benefit from the network of contacts, resources, and inspiring stories shared throughout the week. You'll learn about the advances in the field and exchange ideas that will shape the future of gaming. 
What had once begun as an informal living room meet-up of 25 passionate developers is now held annually for five straight days, from 9:30 am - 6:30 pm each day, at the Moscone Center in SF's SOMA district.
Date: March
Learn More: Visit the March Calendar for Dates
Learn More: Discover a List of Top Conferences in SF Every Year
8. International Beer Festival

The International Beer Festival includes more than 100 craft breweries from the local area and beyond. It also features tasty treats from top restaurants and food trucks in San Francisco. In addition, you'll have fun with music, trivia, games, and more. 
This is one of the spring events in San Francisco that benefit charity. It's an annual fundraiser for the nearby Telegraph Hill Cooperative Nursery School.
The festival takes place at the Fort Mason Center. With a general admission ticket, you'll get a souvenir 4-oz. mug that you'll use for unlimited pours during one three-hour session: either 1 - 4 pm, or 5 - 8 pm. With a VIP Brewmaster ticket, you'll get access to both sessions, special pours, and more.
Date: April or May
9. Memorial Day Weekend

For many folks, Memorial Day weekend has traditionally been the kickoff to summer, a chance to spend a day off with family and enjoy the good weather, whether that means having a BBQ or picnic at a park, going to the beach, visiting a museum, or taking a little excursion.
You can do all that and more in San Francisco every May. Head over to Golden Gate Park to people watch, visit the Cal Academy of Sciences, or stroll through the Botanical Garden. Take a cruise out on the bay or ferry over to Alcatraz. Catch an Oakland A's or SF Giants' baseball game live.
You might also check out the two Memorial Day weekend festivals that offer food, music, and fun: the Carnaval parade in the Mission District and the Yerba Buena Gardens Festival in SOMA.
Of course, for many, Memorial Day is truly about honoring and remembering those who lost their lives fighting for our country. Every year, there is a ceremony for this purpose at San Francisco's National Cemetery in the Presidio, which is a serenely awe-inspiring place overlooking the Golden Gate Bridge. 
Date: May
Learn More: Find a List of All Activities this Memorial Day Weekend
10. Mother's Day

There are countless ways to make your mom feel special on Mother's Day weekend in San Francisco, starting with a delicious meal at one of the city's many popular brunch joints. 
You can spend relaxing moments at beautiful iconic San Francisco sights, like the Palace of Fine Arts, the Japanese Tea Garden,  beaches with views of the Golden Gate Bridge, or the Painted Ladies at Alamo Square. 
For moms who like shopping, there are different areas to explore for different types of browsing: Union Square for the big department stores and name brands, Pier 39 for souvenirs and kitschy SF trinkets, Chinatown for bargains on pretty much everything you can think of, and Ghirardelli Square for local specialties and delicious treats. 
And if your mom really likes to get out for some fun, take her to an SF Giants' baseball game, on a bay cruise, or on a Segway tour around the city!
Date: May
Learn More: Uncover the Best Activities for Mother's Day in SF
11. International Ocean Film Festival

The International Ocean Film Festival (IOFF) is the premier platform for marine enthusiasts and the general public to experience the wonders of the open sea through film.
This non-profit organization showcases several films each year, aiming to raise awareness of the environmental, social, and cultural importance of marine ecosystems. They range in focus from water sports, to travel and adventure, to scientific breakthroughs.
Meant to be both educational and entertaining, with the mission of inspiring ocean conservation, the film festival offers documentaries, shorts, and animations, as well as a student film competition.
The in-person event runs for four days at the Fort Mason Center, which will be followed by two weeks of virtual screenings.
Date: April
12. Saint Patrick's Day Festival & Block Party

Every March, the United Irish Societies of San Francisco hosts a big St. Patrick's Day weekend-long festival to celebrate. One of the highlights is the post-mass Saturday morning parade, which makes its way—bands, bagpipes, floats, and all—down Market Street to City Hall. On Sunday, they'll continue the fun with a block party.

Apart from the organized festivities, you'll find more than a dozen Irish bars and restaurants around the city hosting informal parties and offering holiday specials.
Go ahead and throw on the green, eat a hearty meal of corned beef and cabbage, and top off the night with an Irish coffee.

Date: March
Learn More: Find Out More About this Year's Event
13. SF Giants

The SF Giants open their home season in April at Oracle Park, the city's state-of-the-art ballpark on the waterfront. Attending a game here is a fun experience for the energy of the crowd and the views.
Traditionally, the Giants play the "Bay Bridge Series" against the Oakland A's in March between spring training and the start of the regular season. This is a fun series to catch for a taste of the region's friendly inter-league rivalry.
Each month during the season, there are about a dozen home games to choose from. Watch the Giants take on other popular teams such as the Arizona Diamondbacks, the Los Angeles Dodgers, and the San Diego Padres.

Date: April - September
Learn More: Find the Full Home Schedule for this Year
14. San Francisco International Arts Festival

This 10-day event features innovative projects aimed at increasing human awareness and intercultural understanding through photography, documentary film, theater, dance, music, and other forms of art.
Each year, more than 100 partners produce pieces or presentations for this festival. You will be wowed by the eclectic variety you find here, and you'll leave with new reflections on diversity, equity, education, and activism. 
Most of the program is held at the Fort Mason Center. In addition to these spring events in San Francisco, the organization offers a few individual events throughout the year. 
Date: May & June
Learn More: Visit the May Calendar for More Info
15. San Francisco International Film Festival

Be part of the longest running film festival in the Americas. Since 1957, this spring event in San Francisco has been featuring top independent films from around the world.
This two-week festival offers a wide range of narrative, documentary, short, and full-length feature films. The themes are global, while at the same time reflecting the San Francisco Bay Area's values, diversity, and perspectives. 
The organization's mission is to promote cinematic discovery among a diverse group of artists and audiences. Participating helps support independent filmmakers and students. 
Date: April & May
Learn More: Discover Additional Details
16. Symphony

The SF Symphony, made up of some of the world's best classically trained musicians and conductors, offers more than a dozen spring events in San Francisco each month.
They perform classics from composers such as Bach, Beethoven, and Chopin. There are also fun movie score nights featuring music from a particular film. 
The SF Symphony performs in the gorgeous Davies Symphony Hall, which seats more than 2,700 guests from the ground-flour orchestra section to the boxes on the various tiers. From the curved-glass lobby, you'll also enjoy the views of the Civic Center lit up at night.
Date: All Year Long
Learn More: Visit the SF Symphony Page for this Year's Calendar
17. Theater

The San Francisco theater scene offers several performances each month in the spring. Events run the gamut from hit Broadway musicals to world premiers of independent local artists. 
Some of the most popular award-winning productions to grace the stage of the Orpheum and Golden Gate Theater include "Hamilton," "The Lion King," "Jersey Boys," and "Wicked."
Smaller theaters in the city include the SF Playhouse, the Geary Theater, the New Conservatory Theatre Centre, the Strand, and more. No matter what your taste—musical, comedy, or drama—there is something for everyone. 
Date: All Year Long
Learn More: Visit the Theater Calendar for Details
Comments? Questions? Suggestions?
I would love for you to join me in my private Facebook group! 
It's a great place to interact with me and others who know the area well.
You can ask questions, get advice for your upcoming stay, and then share your photos and advice with others when you return home. It's a great community and the fastest way to get answers to those nagging questions about your visit!