Spring Events in San Francisco: 17 Top Festivals, Street Fair, & Other Celebrations in SF Every Year
Spring events in San Francisco offer you the chance to celebrate the opening of the cherry blossoms, spoil your mom on her very special day, and sample the best local food and wines.

Highlights every year include the Cherry Blossom Festival, the Bay to Breakers run/costume party, and the Uncorked Wine Festival. Other annual events you will enjoy include Oysterfest at Golden Gate Park, Art Market at the Fort Mason Center, and the large International Film Festival.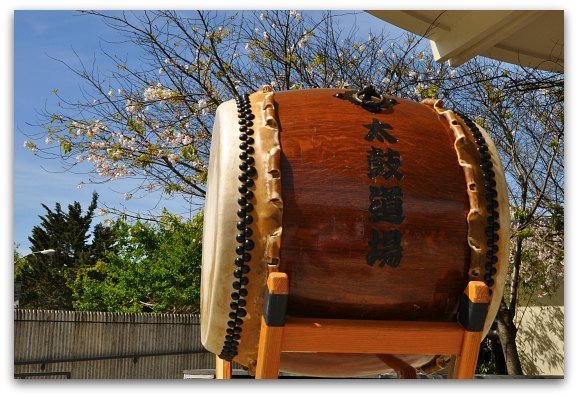 Read on for a list of the 20 top events this season in SF.

1. Art Market

Art Market is an international art fair held in SF's Fort Mason Center. It features contemporary and modern art from dealers from around the world. During the five day event, you can admire high-end works or pick one up for yourself.
Date: April
Learn More: Visit the April Calendar for More Details
2. Ballet

Every spring, the SF Ballet offers several performances during their regular season. You can see their interpretation of classics such as Onegin, Cinderella, and Swan Lake.
Date: January - May
Learn More: Visit the SF Ballet Page for this Year's Calendar of Performances
3. Bay to Breakers

The running of the Bay to Breaker's Race is always in May. For more than 100 years, this colorful event features runners in unique costumes (or nothing at all!). It starts on the eastern side of SF (the Bay) and ends at the Pacific Ocean (the Breakers). It's a fun race to participate in or just watch on the sidelines.
Date: May
Learn More: Visit the Bay to Breakers Page for More Info
4. Carnaval

Carnaval is a vibrant festival with a parade that celebrates Latin and South American cultures. On the Saturday and Sunday of Memorial Day Weekend, this two-day event is held in the Mission District. The festival is both days and the large, beautiful parade is on Sunday morning.
Date: May, Memorial Day Weekend
Learn More: Find Details for this Year's Event
5. Cherry Blossom Festival

One of my favorite events each year is the Cherry Blossom Festival. For two weekends in April, this event showcases the best of the Japanese culture. You can sample traditional foods, listen to music, and enjoy family friendly activities.
Date: April
Learn More: Uncover Event Details for this Year
6. Easter Celebrations

SF has a lot to offer during Easter Weekend. You can enjoy an Easter Egg hunt in Golden Gate Park, be amused by the celebration put on by the Sisters of Perpetual Indulgence, or enjoy one of many traditional Easter Day Services. You can also head up to the cross on Mount Davidson for the sunrise service on Easter morning.
Date: March or April
Learn More: Find a List of All Easter Activities for this Year
7. Game Developers Conference

The Game Developers Conference is a large gathering of professional gamers. It's the perfect place for those in the industry to learn more about the future of gaming and to network with people in similar roles. The event is held at the Moscone Center in SF's SOMA district.
Date: March
Learn More: Visit the March Calendar for Dates
Learn More: Discover a List of Top Conferences in SF Every Year
8. International Beer Festival

The International Beer Festival is an annual fund-raising event for the Telegraph Hill Cooperative Nursery School. This popular festival includes more than 50 breweries from the local area and beyond. It also features treats from top restaurants and food trucks in the Bay Area.
Date: April or May
9. Memorial Day Weekend

Enjoy Memorial Day Weekend in San Francisco. You will find lots of fun activities from special beer cruises to the Carnaval celebration. You can also remember those that fought for our country on the Monday holiday at the National Cemetery or other locations throughout the Bay Area.
Date: May
Learn More: Find a List of All Activities this Memorial Day Weekend
10. Mother's Day

Make your mom feel special with a trip to San Francisco. During Mother's Day Weekend, you will find a special cruise around the SF day, several restaurants offering holiday lunch/brunch deals, and several theater performances.
Date: May
Learn More: Uncover the Best Activities for Mother's Day in SF
11. Ocean Film Festival

The Ocean Film Festival helps raise awareness of ocean related issues with social, environmental, and cultural significance. For four days, you can watch films related to these topics including documentaries, shorts, and animations.
Date: April
12. Saint Patrick's Day Festival & Parade

Celebrate Saint Paddy's Day at this annual festival and parade. This event is the Saturday before or after the Saint Patrick's Day holiday. It includes a day long festival with a parade in the morning. It's a fun time to let your hair down and mingle with other festival goers.
Date: March
Learn More: Find Out More About this Year's Event
13. SF Giants

The SF Giants open their home season in April at Oracle Park (formerly AT&T Park). The play around a dozen games each month through September. They take on other popular teams such as the Arizona Diamondbacks, the Los Angeles Dodgers, and the San Diego Padres.
Date: April - September
Learn More: Find the Full Home Schedule for this Year
14. San Francisco International Arts Festival

This multi-day event features innovative projects that increase human awareness and understanding. Projects include photography, documentary film, theater, and other art work. Each year, more than 100 partners produce pieces or presentations for this festival. Most events are held at the Fort Mason Center.
Date: May & June
Learn More: Visit the May Calendar for More Info
15. San Francisco International Film Festival

The San Francisco International Film Festival features top independent films from around the world. This two week long festival includes narrative, documentary, and short films. You will also find full length feature films.
Date: April & May
Learn More: Discover Additional Details
16. Symphony

The SF Symphony offers more than a dozen spring events in San Francisco each month. They perform classics from composers such as Bach, Beethoven, and Chopin. They also have fun with their movie score performances where the night includes only songs from that one movie.
Date: All Year Long
Learn More: Visit the SF Symphony Page for this Year's Calendar
17. Theater

The San Francisco Theater scene offers several performances each month in the spring. You will find award winning productions such as The Lion King, Jersey Boys, and Wicked. There are also dozens of smaller theaters with well known and locally written shows.
Date: All Year Long
Learn More: Visit the Theater Calendar for Details