Locals Steals and Deals: SF Discounts Offered to Bay Area Residents

by Jill Loeffler  •

Updated: June 7, 2022
Do you live in San Francisco or the Bay Area? If so, then check out this list of locals steals and deals which includes many of the top discounts available to you throughout SF.

It's easy to save. Simply show your ID with your SF or Bay Area address to save on a variety of activities from admissions to SF attractions to discounts off purchases at select retailers.
You will need to be proactive to save. Many of the attractions below will not ask for your ID as they work with so many visitors from out of town. However, when you buy your tickets in person, simply tell them you are local, and they will offer you the discounted price.
Disclaimer: I receive a small commission from some of the links on this page.

Pier 39's Local Advantage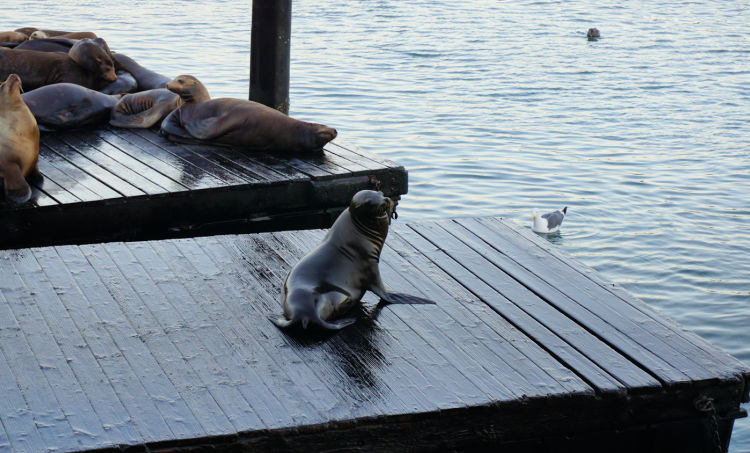 Pier 39 offers discounts to those living in SF, the Bay Area and other counties a little further away. The discounts offered change every few months and range discounted tickets at the Aquarium of the Bay to specials on purchases at specified stores.
These deals are good for anyone in the following counties: Alameda, Contra Costa, Marin, Napa, San Francico, San Mateo, Santa Clara, Solano, and Sonoma.
Learn More: Top Things to See & Do on Pier 39

Aquarium of the Bay

Locals can also save on admission to the Aquarium of the Bay on SF's Pier 39. When purchasing your tickets, show your driver's license or another current ID with your address to receive this discount. You are not able to buy these tickets online, they must be purchased in person.
These admission rates apply to all family members.
These are the nine SF Bay Area counties included in the discount: San Francisco, Marin, Sonoma, Napa, Solano, San Mateo, Contra Costa, Alameda and Santa Clara.
More: Visit their site for current discounts for locals
Learn More: What to Expect During Your Visit to the Aquarium
Botanical Gardens in Golden Gate Park

Admission to the Botanical Gardens is always free to residents of the city of San Francisco. Show your ID at the ticket counter to enter the gardens at no cost.
These gardens are amazing and worth the time to visit. I come here often as something different is always in bloom.
One of the best times to visit is when the Magnolia trees bloom between mid-January and late March. Another great time to visit is in May and June when many of the local plants are in bloom.
Learn More: What You Will See During Your Visit
Do you have a Deal for SF and/or Bay Area residents that you would like to add to this list? Simply click here to contact me. Please include your deal information and a valid email address so I can contact you directly.

California Academy of Sciences

The California Academy of Sciences offers free admission days for residents of San Francisco. They offer them one weekend day every Spring and Fall. Free admission is determined by zip code, so you must show your current ID to get in free.
Visit the SF California Academy of Sciences website for the date and list of zip codes for upcoming SF resident free admission days.
Learn More: Read About Visiting this SF Museum
SF Theater Tickets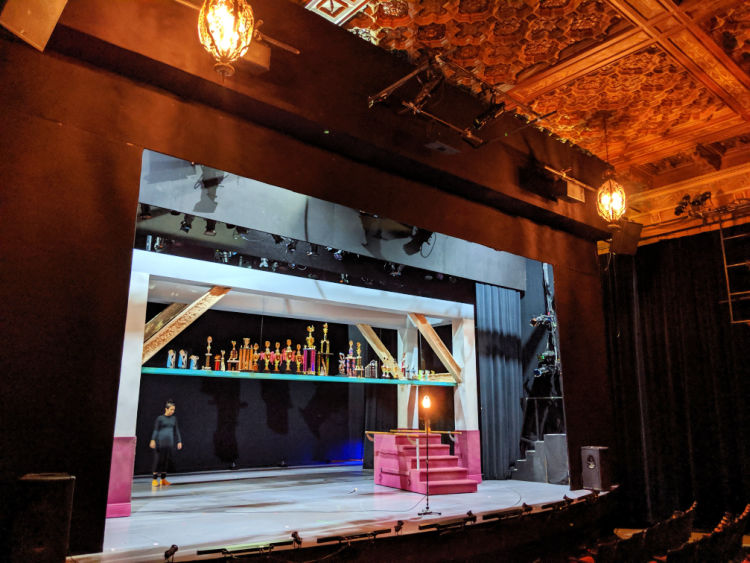 Many of the big-ticket theater performances in SF offer lottery tickets at a deep discount to fill up open seats. This is for Broadway performances at the Golden Gate Theater, the Orpheum and the Curran.
In order to participate in the lottery, you need to show up at the ticket booth 2.5 to 3 hours before the performance. They usually draw names for tickets about an hour later.
They typically sell these last-minute lottery tickets for around $25 per ticket. They only accept cash, so be prepared when you arrive. You can usually enter the lottery for up to two tickets. It's available for everyone, but it's a great locals secret as most people on vacation don't want to stand around for a few hours waiting for the chance to get tickets to a show.
I've done this several times and have the best luck when I try for tickets during the week. At times, there have been more tickets than people waiting.
Lottery rules for each show vary. They announce the rules about two weeks before each performance. Visit the Broadway SF site to check the lottery rules for upcoming performances.
Learn More: Full SF Theater Calendar by Month
Coit Tower

San Francisco residents receive a discount when visiting the Observation Deck at Coit Tower. You will receive discounts of up to $3 off the standard admission. Make sure to show your current ID for discounts.
More: Visit the SF Parks and Recs page for current admission costs
Learn More: What It's Like to Visit Coit Tower
Japanese Tea Garden

Those living in SF receive free admission into the Japanese Tea Garden. 
Show your driver's license or other current ID with your SF address to get in free.
More: Visit their site for current discounts
Learn More: What You Will See at the Japanese Tea Garden
SF Zoo

One day each month, the SF Zoo features free admission to residents of San Francisco. You can prove your residency in the city with your current driver's license, a valid identification card or a phone, utility or other local bill (that includes your name and address - along with some form of identification).
Visit the SF Zoo website for a list of upcoming free days for SF residents.
In addition to these monthly free days, SF residents also receive discounted admissions to the zoo.
More: Visit the SF Zoo site for details
Learn More: See Pictures and Learn More About Visiting the SF Zoo
Comments? Questions? Suggestions?
I would love for you join me in my private Facebook group! 
It's a great place to interact with me and others that know the area well.
You can ask questions, get advice for your upcoming stay, and then share your photos and advice with others when you return home. It's a great community and the fastest way to get answers to those nagging questions about your visit!