19 TV Shows Set in San Francisco

by Jill Loeffler  •

Published: December 19, 2022
What are the best TV shows set in San Francisco? From Full House to Monk, SF has been the backdrop to more than a dozen TV shows over the years.
My list includes some of the most popular shows and the areas around SF where they were filmed. You'll find top attractions, including the Painted Ladies of Alamo Square, Union Square, and Chinatown.
Disclaimer: I receive a small commission from some of the links on this page.

1. & 2. Full House (1987 - 1995) & Fuller House (2016 - 2020)
Probably the most famous show filmed in San Francisco is Full House. It features the Tanner family with the father, Danny Tanner, played by the late Bob Saget, and his daughters, D.J, Stephanie, and Michelle. Other famous actors in this show include John Stamos, who played Uncle Jesse, and Dave Coulier, who played Uncle Joey.
The opening scene of this show made the Painted Ladies of Alamo Square famous. In this scene, you will see them playing in the park with downtown SF behind them. This park is just a few blocks away from their TV house, which is at 1709 Broderick Street.
Other great locations include "The Crookedest Street in San Francisco," Lombard Street, the Golden Gate Bridge, Hyde Street, and the San Francisco Bay.
Fun Fact: All of the interior shots of their house are filmed on a lot in Los Angeles.
3. Looking (2014 - 2015)
This series on HBO was the first to feature all gay protagonists—three male friends living in present-day San Francisco. You'll see typical scenes of SF, including Chinatown and City Hall, Muni bus rides, nightlife in the Mission District, and quirky Folsom Street, known for its gay scene.
Despite receiving critical acclaim, the show was canceled after two seasons. They filmed Looking: the Movie to serve as the series finale, in which Patrick returns to San Francisco for closure. In the film, you get to live the character's nostalgia for the relationships and places that made the City by the Bay so special for this young video game designer.
>> Find a list some of the best movies filmed in San Francisco
4. Monk (2002 - 2009)
Tony Shaloub plays the eccentric Adrian Monk, a master detective and police consultant. Because of this, he travels around San Francisco, working on cases with the SFPD. Some of the locations include his apartment on Nob Hill, Union Square, Russian Hill, and the Palace of Fine Arts.
Other locations include the Bay Bridge from SF, North Beach, and a few others. However, a lot of the show was filmed on stage sets in Los Angeles, and surprisingly, also was in Toronto, Canada. There is an episode in season 2 where you can actually see the classic Toronto Star building in the background. Whoops!
Movie & TV Tour: Want to see where some of these TV shows and movies were filmed in San Francisco? Check out the Movie Tour that drives you by the locations for some of these and several movies filmed all around the city. Learn more here.
5. MythBusters (2003 - 2018)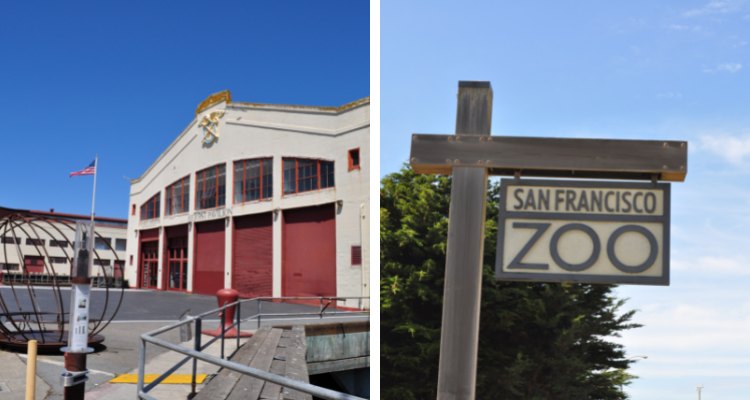 This is one of the wildest shows filmed in San Francisco or pretty much anywhere in the world. The basis is to "bust" every myth possible, which takes a lot of moving around and going places since Jamie, Adam, and Kari are often blowing things up.
Some locations include the Steinhart Aquarium, the San Francisco Zoo, the Fort Mason Center, and, unlike any of the other shows on this list, the SSF Police Department Gun Range.
As mentioned above, they like blowing things up. A decent amount of the shows were filmed all around the Bay Area, so it is a great way to expand your knowledge of the region while having fun.
6. Nash Bridges (1996 - 2001)
Nash Bridges is about two detectives in the San Francisco Police Department.
Don Johnson plays the main cop, and Cheech Marin plays his cheeky partner. They work together to take down bad guys while keeping you laughing simultaneously. Since this duo has to drive all around town (in a totally awesome 1971 Plymouth Barracuda), you'll see loads of locations.
You'll see views of the TransAmerica Building, restaurants in Chinatown, North Beach, and one of the most gorgeous hotels in SF, the Fairmont Hotel. Unlike many other shows, this one is shot entirely in San Francisco and nowhere else. Interestingly enough, the headquarters for the police station is located on Treasure Island and not in San Francisco!
7. Party of Five (1994 - 2000)
Five siblings try to raise each other in this touching and original San Francisco show. The main location is at their gorgeous house on 2311 Broadway Street.
There are a few more random locations around the city, but most of it was filmed in Los Angeles or Vancouver, Canada. Surprisingly, if you go to Yelp it even has its own listing! It is sort of fun to read what other people wrote about it.
More Fun Things to See & Do in San Francisco
8. Tales of the City (2019)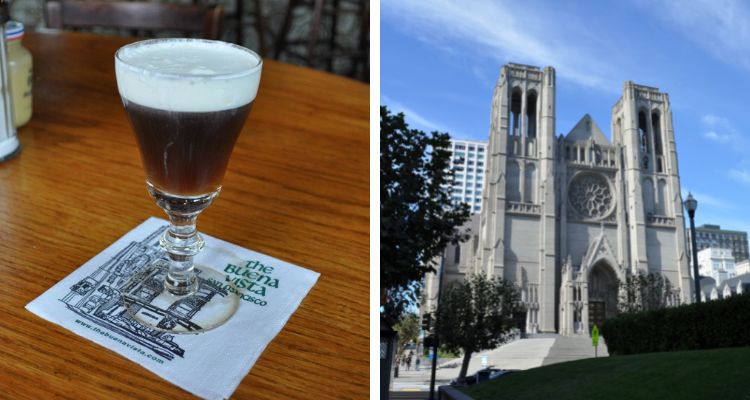 A very San Francisco TV show deals with a friend, who returns to the city and is openly transgender, and what is happening in the boarding house they share with others.
There are loads of locations, including a classic apartment building at 1360 Montgomery Street. I love this one since Vertigo was also filmed here!
Another famous location is the Buena Vista restaurant at 2765 Hyde Street. This is a staple of any visit to the city if you want a delicious breakfast, even today!
There are also shots of the Pacific Union Club, Grace Cathedral, and the famous "Macondray Lane Steps," which in actuality are the 28 Barbary Lane steps.
9. That's So Raven (2003 - 2007)
Raven-Symone plays a teenager, Raven Baxter, who can see into the future, which can cause problems and hilarity as she tries to figure out the best way to deal with them. Her home shown in the credits is located at 461 Ashbury Street.
The rest of the show was filmed in a few different locations in SF, but primarily on a studio set in Los Angeles.
10. Zoey's Extraordinary Playlist (2021 - 2022)
Seeing and hearing all kinds of music and sights is exactly what Zoey did in this hilarious comedy. You'll see some places in Rincon Park, the Ferry Building, the Embarcadero, and North Beach, but a decent amount was filmed in British Columbia.
Since there aren't a lot of local places, keep your eyes peeled, and when they do appear, you'll get some great SF views!
11. Woke (2020 - 2022)
This is one of the most original television shows out there, as Keef, an up-and-coming cartoonist, has been forced to be "woke" even though that wasn't his plan. There are loads of scenes from places that you'll recognize, including the cable cars, Golden Gate Park, the Golden Gate Bridge, and more.
Interestingly enough, hardly any of this was shot in San Francisco, but you wouldn't be able to tell since they have done such an excellent job of setting up the scenes. Trust us, you will think you are in San Francisco while watching it because we sure did!
12. Falcon Crest (Hunter's Moon, Choices, The Vigil, Home Away from Home, The Expose, The Challenge) (1981 - 1990)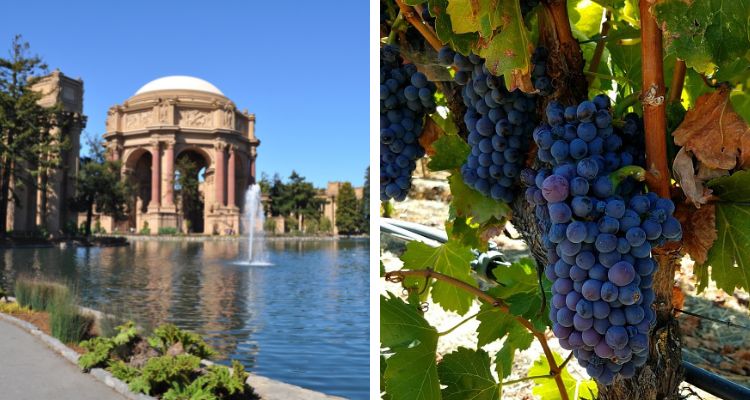 This show was primarily filmed in the Napa wine country and in Los Angeles. As would be expected, there are only certain episodes that focus on San Francisco, and the ones listed above are just a sampling.
Some of the locations that you will see include the now-demolished Candlestick Park, where the 49ers and SF Giants used to play. There are also shots of the Palace of Fine Arts, the Marina, and from the summit of Russian Hill, among others. There is also a fun chase scene where the police try to pull over Lance.
13. Murder in the First (2014 - 2016)
You will love this show if you are a CSI, NYPD Blue, or NCIS fan. The catch is that this series follows one single case over a full year, so it is incredibly in-depth.
Amidst the drama and the action, you'll see scenes shot in Chinatown, at the National Cemetery in the Presidio, and views of Sutro Tower, the Golden Gate Bridge, and downtown SF. Follow the detectives as they dig into what a Silicon Valley tech whiz has to do with two murders, or the conspiracy behind the death of a fellow officer.
14. Alcatraz (2012)
This San Francisco-based TV show only lasted one season, but it's a fun one. In real life, Alcatraz prison closed in 1963 due to safety concerns... but what if that were just one version of the story?
Imagine every guard and prisoner disappearing from the Rock in 1963 and suddenly reappearing today, with a strange compulsion to find certain objects and continue wreaking havoc on society!
Since there are loads of convicts on the loose, you get the chance to see scenes of places all over SF apart from just Alcatraz. However, it was primarily shot in Vancouver, Canada.
Great Alcatraz Combo Tours
15. The Streets of San Francisco (1972 - 1977)
Probably the most famous TV show filmed in SF, this classic has the elder cop, played by Karl Malden, teamed with the youngster, played by Micahel Douglas, in this thriller.
There are shots of the St. Francis Yacht Club, the Sea Cliff estate on 25th Avenue with views of the Golden Gate Bridge behind it, and the Cannery at Fisherman's Wharf from back in the day.
One of my favorites is a shot of Vermont Street. Why do I mention Vermont Street? Because it is actually the "Crookedest Street in San Francisco," not Lombard Street. The difference is that Vermont Street isn't very attractive, so it is pretty much ignored by everyone.
16. Charmed (1998 - 2006)
Everyone knows that San Francisco is a magical city, and the three good ones try to save it from evil. The most famous location is their house, the "Halliwell Manor" at 1329 Prescott Street. Some of the other scenes are set in Golden Gate Park, and also you'll see views of the Golden Gate Bridge.
The show was primarily filmed on set in Los Angeles, but there are some great shots of SF in it also. They did it so well that it is almost hard to see which is a real location and which is set.
17. The Real World (1992)
One of the first reality TV shows was actually filmed right here in San Francisco. The Real World was in its 4th season when it came to the City by the Bay.
The house they stayed in is at the gorgeous location of 949 Lombard Street. It is just one block east of one of the "Crookedest Streets in the United States."
There are other locations as the people in the show go to work, cafes, and travel around the city during it.
18. The Amazing Race (Low to the Ground, That's My Technique; Follow That Plane!)
These shows' locations include Battery Godfrey in the Presidio, the Golden Gate Bridge, and Coit Tower. Other fun places include the Yoda Fountain at Lucasfilm Headquarters.
One of the places you'll see here, which I've yet to see in any other TV show, is the Tonga Room and Hurricane Bar. The Tonga Room is famous for all the Pacific Islander-influenced design, including a "tropical storm" that blows through every so often and a pool in the middle with a boat cruising around it!
Trust me, it is worth watching this show just to see that. There are many more, but that is my personal favorite.
19. Million Dollar Listing: San Francisco (2015)
The fourth iteration of this popular reality TV show brought it to San Francisco in 2015, following the lives of three hot-shot real estate agents trying to outsell each other.
At the time, the dramatic rise in young millionaires in San Francisco's tech industry saturated the real estate market and made the city (and the wider Bay Area) the perfect location to capture the intensely competitive and insanely expensive market.
You can imagine how fun it is to explore San Francisco's diversely different properties, especially when the penthouses offer panoramic views and the mansions have private beaches.
You'll get an inside look at historic Victorian homes and wealthy neighborhoods like Bernal Heights.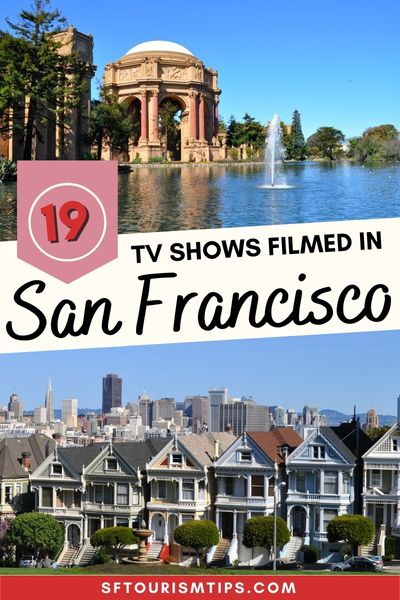 Comments? Questions? Suggestions?
I would love for you to join me in my private Facebook group! 
It's a great place to interact with me and others who know the area well.
You can ask questions, get advice for your upcoming stay, and then share your photos and advice with others when you return home. It's a great community and the fastest way to get answers to those nagging questions about your visit!