Juneteenth Festival San Francisco 2021: Annual Event to Honor African American Heritage & the Abolition of Slavery
Head over to Fillmore Street in San Francisco for the 71st Annual Juneteenth Festival, celebrating the abolition of slavery in the US. This year marks the 152nd anniversary of the Emancipation Proclamation.

The 2021 events are from June 15 - June 19, some are live and some are virtual. The festival is on Saturday, June 19 from 12 pm to 5 pm along Fillmore Street. There will be live music, performances, vendors and more!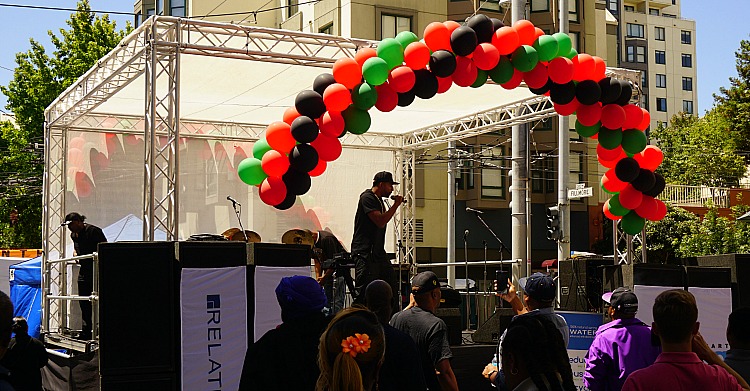 Also, don't miss out on the food and beverage booths serving up some of SF's finest grub.
All events for this year's Juneteenth Festival in San Francisco are near the Fillmore Heritage Center at 1330 Fillmore Street.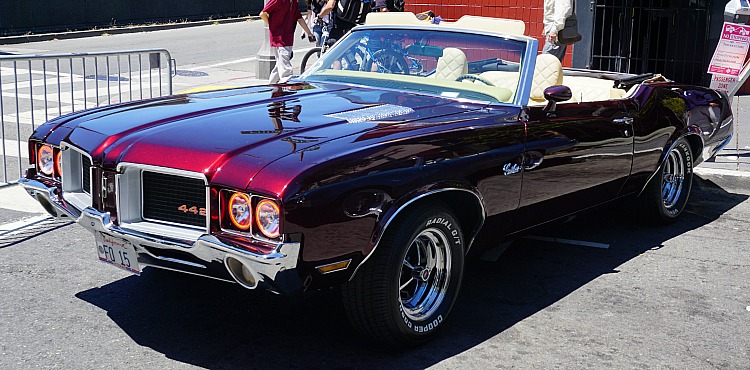 Tips to Get to the Festival

From San Francisco

The best way to get to the Juneteenth Festival from other parts of SF is by Muni bus. You can take the 22, 31, or 38.

From the East Bay

Take BART (SF's subway system) to the Montgomery Street Station. Walk to the nearest bus stop to pick up the 38 and take it to the corner of Fillmore and Geary Streets.

From the North Bay

The bus is the easiest option from the North Bay. Take the 70, 80, or 101 to the corner of Lombard and Fillmore Streets. Head to the southwest corner and pick up the 22 Fillmore. Take this right to the festival (get off near Geary Street).

From the South Bay

Take BART to the 16th and Mission Street Station. Exit BART and find the 22 bus heading west. This will take you to the southern end of the Juneteenth Festival.

Tips for Driving

If you decide to drive to this year's Juneteenth Festival, you have a few options for parking. The street parking here is a little tight, but you might have some luck to the southern end of the event near McAllister.
There are also two parking garages nearby. One is in the large apartment complex between O'Farrell and Eddy Streets. However, a better option is to head north to the parking garage in the Sundance Theater at Post and Fillmore. Both will probably fill up though, so get there early if you plan on driving.
Disclaimer: I receive a small commission from some of the links on this page.

Other Top Events this Month

North Beach Festival: One of the largest festivals each June in SF is the one in North Beach. During this two-day event, you can listen to live music, mingle with locals, and enjoy chalk art from local artists. Click here to learn more about this festival.
Father's Day Activities: Do you want to make Father's Day even more special this year? If so, check out this year's top events on Sunday, June 18. Options include cruising around the bay, attending a baseball game, or watching documentaries at the SF Doc Fest. Click here for the entire list.
SF Giants Baseball: Catch the Giants in action this June as they take on teams such as the Arizona Diamondbacks, Los Angeles Dodgers, and the Colorado Rockies! There's nothing like watching these World Champions play a home game at their waterfront Oracle Park (formerly AT&T Park). Click here to learn more.
Other Annual Festivals You Might Enjoy

SF Doc Fest: This annual film festival is always in June. For two weeks, you can watch dozens of new documentaries from up-and-coming artists. It a great place to learn more about our large and ever changing world.
Stern Grove Festival: Each Sunday afternoon from mid-June to mid-August, head over to Stern Grove Park for their annual free music festival. This event features both local artists like the SF Symphony to big name acts such as Smokey Robinson. All shows start at 2pm. Click here to learn more.
Yerba Buena Festival: Another free, fun festival that lasts all summer long is the Yerba Buena Festival in downtown SF. Every week, they feature a number of performances from kid-friendly shows such as magicians to up-and-coming live music performers. All shows are in the Yerba Buena Gardens. Click here for this year's schedule.
Fillmore Jazz Festival: The Fillmore Jazz Festival is also in this area of San Francisco. Usually set over Fourth of July weekend, this event offers free, live jazz music as well as gourmet food, arts & crafts vendors, and other fun activities. Click here to learn more about this year's festival.