San Francisco Wine Tasting Events: 10 Top Annual Events


by Jill Loeffler  •

Updated: May 4, 2022
San Francisco wine tasting events offer you the chance to sample amazing wines from both local and international wineries without leaving the city. Events range from the large Chronicle Wine Competition in February to smaller events such as the spring and fall wine walks along Polk Street and on Pier 39. 

The ZinEX Festival in February is another top yearly event, focusing on California Zinfandel wines. It's the perfect place to sample the depth and variety of these wines from all over the state.

More fun tasting opportunities include two yearly SF Vintners Estates events and the Wine & Spirits 100 Tasting in the fall.
Below you will find a complete list of annual festivals. 
1. Chronicle Wine Competition

One of the most talked about San Francisco wine tasting events is the Chronicle Wine Competition held annually at the Festival Pavilion at the Fort Mason Center. 
It is the largest competition of American wines in the world. Each year, they select winners from among more than 5,000 entries in more than a hundred categories. The wines are submitted and tasted in January, with the winners being announced a few weeks before the public tasting event.
2. SF Vintners Market: Spring Wine in the City

This spring San Francisco wine tasting event offers you the chance to buy top-rated wines straight from the wineries. Unlike other tasting events, you can sample the wines first and then buy the ones you like right on the spot.
This event offers wines from up to 150 different wineries. You will be able to find local producers from California's beloved wine country: Napa, Sonoma, and Russian River. In addition, other important US and international wine regions will also be represented.
This event typically takes place in the spring.
3. Polk Street Wine Walk

Celebrate spring with the annual Polk Street Wine Walk. Here you can enjoy samples of wine and special treats inside the stores along Polk Street between Sutter and Filbert in the quaint Nob Hill district.
Tickets are $20 online in advance or $25 cash-only on the day of at 1475 Polk Street. Participants receive a wine glass and map showing all the tasting locations. There is also a shuttle to help you get from spot to spot if you prefer not to walk.
It usually takes place in the spring.

4. Pier 39 Spring Wine Pour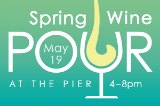 Is there a better way to spend a cool spring Thursday evening than wandering SF's famous Pier 39 while sipping on great wines and visiting popular spots like Boudin Bakery, the Hard Rock Cafe, and the Aquarium by the Bay? 
Entrance to the annual San Francisco Wine Tasting Spring Wine Pour gets you a commemorative wine glass, wine tastings, small bites, discounts at participating businesses, and more. Tickets can be purchased for $20 ahead of time online, or $25 in cash the day of the event.
Head over to Pier 39 to enjoy the festivities. In addition, there will be live music and entertainment from 4 to 8pm. 

5. Union Square Art & Fashion Wine Walk


Spend the evening at Union Square for this unique wine and art festival. The event takes place on the famed Maiden Lane. You will find wine samples in several participating galleries and shops.
As you sample wines, check out the latest fashions and admire colorful, unique pieces of art. Some places will also have a few appetizers, but make sure to stop for a bite to eat at one of the local eateries while you are here.
The event runs from 5 pm to 8 pm. You can pick up tickets in advance. 

6. Polk Street Fall Wine Walk


In addition to the spring event, Polk Street offers a fall wine walk, allowing guests to enjoy some of San Francisco's best weather. It's a great time to sample wines as you do a little shopping at local stores in Nob Hill.
The wine walk takes place along Polk Street between Sutter and Filbert Streets. They will also have a cable car shuttle between 5 pm and 8 pm to help you get around faster. 
7. Wine & Spirits Top 100 Tasting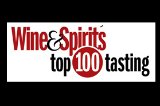 Every October, Wine & Spirits magazine hosts their Top 100 Tasting Event in the heart of San Francisco. The event features wineries from around the world with the best overall tasting ratings from Wine & Spirits magazine throughout the year.
This annual event honors these top 100 wineries as well as the Bay Area's top restaurants. It's the perfect event for both wine and food lovers!
The event takes place at City View at the Metreon from 6:30 to 8:30 pm. Tickets are $125 per person, and include a complimentary tasting glass and a one-year subscription to Wine & Spirits magazine. 
This event usually takes place in the late fall.
8. SF Vintner's Reserve

Head over to Golden Gate Club in the Presidio for an evening of wine, music, and food at the all-new SF Vintner's Reserve event.
You'll have the chance to discuss the wines with the winemakers and buy what you like right on the spot.
The event brings more than 200 wineries from Napa Valley, Sonoma County, Mendocino, Paso Robles, San Luis Obispo, Santa Barbara, and more. 
9. ZinEX Festival

This fun event that features the classic California Zinfandel variety takes place at Bently Reserve and Pier 27 at the Embarcadero and is hosted by the Zinfandel Advocates and Producers group. 
This year's ZinEX event is planned for the end of January or early February every year! 
10. Family Winemakers SF Tasting


If you're looking for a great selection of hard-to-find, unique California varieties of wine, you can't get any more local than this annual wine tasting event from the Family Winemakers of California.
This event highlights award-winning, small, family-owned wineries from the state's best wine growing regions. 
This year, the SF tasting will take place outdoors at The Midway. It's usually in August.
Hotel Savings: Are you looking for the best deals on places to stay near these wine festivals? If so, then check out the special offers for San Francisco hotels on TripAdvisor. You can save on your room rate, get free parking, and more. Click here to find the best deals today!

Wine Bar Recommendations: If you are looking for a great wine bar, then check out these San Francisco wine bar recommendations. They are spread throughout the city and offer a large selection of wines by the glass. Several also offer special selection nights, where you can sample wines from a specific region or of a certain variety.
Top SF Bars: Find recommendations for some of the best bars around the city. There are so many to choose from in a city such as San Francisco, but these are ten of my all time favorites.