New Year's Eve Parties in SF
The Best Places to Ring in 2020 in San Francisco
Enjoy an exciting night out on the town at one of these New Year's Eve Parties in SF. Many of these fabulous events are in gorgeous hotels, theaters, and other ballrooms throughout the city.
Most include live music, dancing, and a certain number of drinks. The majority also have a dress code and ask that you wear anything from business casual to formal attire. Check the party details to confirm the dress code for the party you plan to attend.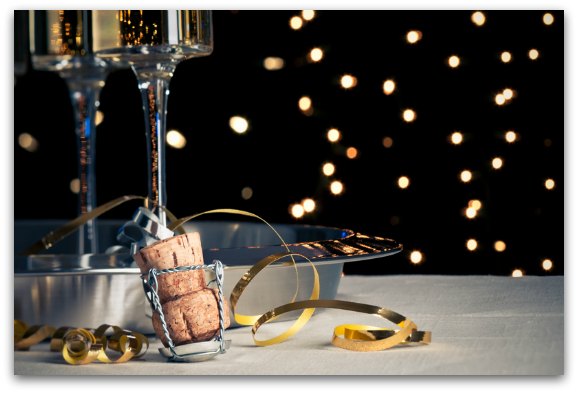 You will also find some amazing cruises this night in SF. These are great because they often include dinner, drinks, dancing, and the perfect view for the NYE fireworks display.
Disclaimer: I receive a small commission from some of the links on this page.
New Years Eve Parties in SF for 2019/2020
All of the New Years Eve parties in SF below are on Tuesday, December 31, 2019.
M.O.A.N.Y. 2020
NYE International Ball 2020

NYE Massive 2020
Gatsby's House, W San Francisco New Years 2020
Mega NYE 2020
EyeHeartSF's Streets of San Francisco New Year's Eve

14th Annual 'Passport to the World' NYE Spectacular
Additional Things to Do on NYE in San Francisco
Recommendations on What to Do During the Day
If you plan to explore during the day, here are a few options for you. Most tours and cruises run a normal day time schedule. Almost all of our attractions and museums are open on New Year's Eve Day, but they close a little early for the evening festivities.
Check out these fun things to do!
New Year's Eve Cruises
In addition to these, you will also find several fun party cruises. They are a little pricey, but many include dinner, drinks, dancing, and fireworks over the SF Bay.
Learn More: NYE Cruises in San Francisco
NYE Hotel Options
If you live outside of the city, you might want to consider finding a hotel room for the night. It will make the journey "home" so much easier.
The best places to stay for the majority of these parties is in Union Square. This is where most of the 21+ parties are this year. Click here for my recommendations for Union Square.
Hotel Deals: Before you book, I also recommend checking out the hotel deals on TripAdvisor.com. If you book early, you might get lucky and find a room at a fraction of the cost. You might also get free WiFi or parking for the night. Click here to check out the current deals on TripAdvisor.com.
Live Music
On NYE, you will also find a number of great concerts throughout San Francisco. Some of the top performances are at the Warfield, the Independent, and the Fillmore. Click the link below to check out this year's schedule.
Learn More: Find the Full Schedule of Live Music for NYE
Extended Public Transit Hours for NYE 2019/2020
Most public transit systems in and around SF offer extended hours on New Year's Eve. SF Muni offers additional routes until early in the morning. They also offer free rides from 8pm to 5am.
BART also stays open late. They run until around 3am, which gives you some additional time to get home.
Click here for additional details.
Other New Year's Event Events in SF