Monday in San Francisco: The Best Things to Do Every Week in SF
Monday in San Francisco is often a slow day for events and other special activities. Since it is the start to a new work week, many organizers leave the day and night open. They often schedule top events on other days.

However, you can still find some great things to do in the city on Monday. It's also fairly quiet, so it is the perfect time to get out and explore.

Disclaimer: I receive a small commission from some of the links on this page.

Top Upcoming Events on Monday in San Francisco

Live Music

Almost every night in San Francisco, you will find a number of fun live music shows and concerts. They range from larger performances at the Bill Graham Civic Auditorium to the smaller shows at places such as The Independent and the Great American Music Hall.
Top recent performers here include Robin Thicke, New Order and Melissa Etheridge. Others that recently played here are Echo & the Bunnymen, Lynyrd Skynyrd and B.B. King.
Click here for an up-to-date calendar of live shows in the next few months.

Free Walking Tours

Every day in San Francisco, the public library offers a number of free walking tours. Each Monday, you can learn more about the devastating 1906 Earthquake & Fire, walk through the back streets of Chinatown or learn more about the famous Fisherman's Wharf district.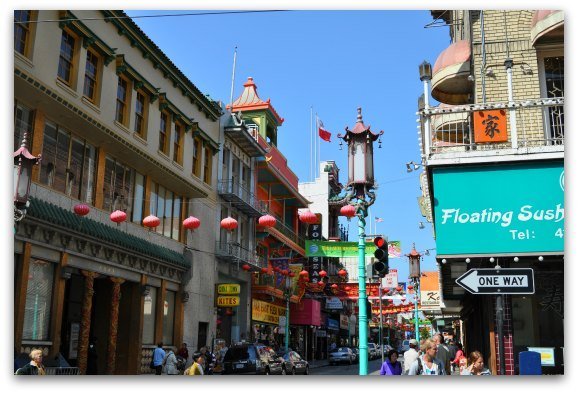 All tours last around two hours and, to keep the program running, request a donation at the end. Click here for a list of walking tours each Monday.

Comedy Shows

If you enjoy comedy, then you will love the variety of comedians and fun comedy skits playing most nights of the week. You can check out shows at places such as Cobb's Comedy Club or the Punch Line. 
No matter what night you plan to visit, you will always find something funny going on! Click here for the latest list of shows and comedians in the coming months.
Wine Tasting

One of my favorite things to do on Monday in San Francisco is enjoy a little wine tasting. There are a number of places to taste right in the city. You will find a great place in Ghirardelli Square as well as other great wine tasting rooms all around SF.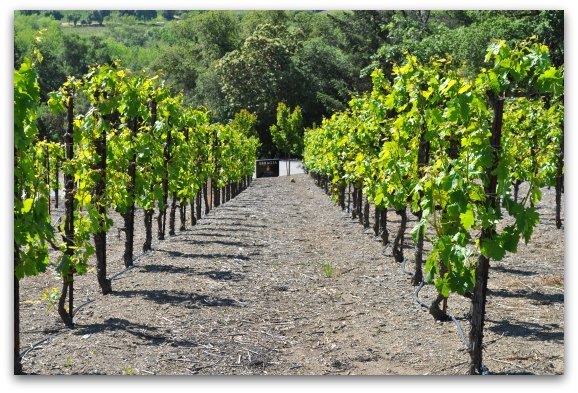 It's also fun to head up north for the day and do a little wine tasting in Napa or Sonoma. It's amazing to go on a Monday as the wineries are not very busy, and you usually can get some special treatment. 
Click here for more details on taking a day trip up to wine country.
Film Festivals

You will find almost 50 film festivals each year in San Francisco. SF hosts all types and sizes of festivals from the large International Film Festival in April to the smaller Irish Film Festival in September.
Many of these film festivals play over several days or even up to two weeks. This means that most weeks, you will find some interesting independent films playing on Monday in San Francisco.
Click here for a schedule of film festivals this year in SF.

Giants Baseball

From April to September, you can also catch Giants baseball games some Monday evenings. Every two to three weeks, the Giants play at home over the weekend and finish up their play on Monday evening.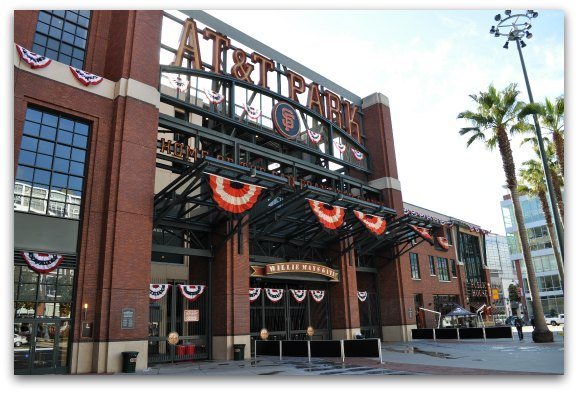 Click here for their current schedule and a list of games on Monday evenings.

Closed on Monday

You will also find that a few museums and other attractions close almost every Monday (excluding a few major holidays). These include the following: 
Performing Arts Tour

The SF Performing Arts Buildings are open for tours each Monday (except holidays). It's a chance to step inside the War Memorial Opera House, Davies Symphony Hall, the Herbst Theater and others.
Located in the Civic Center District, these historic buildings are the perfect match with our performing arts productions. They house performances for the SF Symphony, the SF Opera, and the SF Ballet. There are also special shows in each building all year long.
Reservations are not required for these tours. They run on the hour, every hour between 10am and 2pm. You can pick up your tickets at the Grove Street Ticket Booth at Davies Symphony Hall. Make sure to arrive a few minutes early, so you can purchase your tickets and make it in time for the start of the tour.

>> Visit their site for details

Other Great Events to Check Out

Theater: Most nights of the week, you can also catch a theater performance at one of SF's historic theaters. Here you will find big name productions such as the Lion King, Wicked and Hamilton as well as lesser known shows in smaller theaters. Click here for a list of SF theater performances for the upcoming months.
SF Symphony: The SF Symphony plays several nights a week. They often have shows on the weekend, but you can also catch some great performances during the week. Some of my favorites are when they play music from a movie or feature a specific artist. Click here to learn more and see their entire schedule.
SF Ballet: I also LOVE going to the Ballet in San Francisco. The company here in SF was the first to perform the Nutcracker in the US, so that is one of their best-selling shows each year. Click here to learn more about SF's Ballet and when you can catch a show.

Wine Tasting Festivals: The Bay Area is also known for their amazing wine tasting festivals each year. The biggest is the Chronicle Wine Tasting Festival in February. One of my favorites is Pinot Days, which is usually in either May or June each year. If you love wine, then I highly recommend checking out this year's calendar of wine tasting festivals.

Other Fun Pages to Check Out