Wednesday in San Francisco: The Best Activities Each Week in SF
Wednesday in San Francisco offers you the chance to catch a free walking tour, head to a Farmer's Market, or see a show at a film festival. It's also the day when you can see a live comedy show or watch an SF Giants Baseball game.

The GLBT Museum offers free admission the first Wednesday of the month too. It's the perfect time to visit this small, but powerful history museum.

Disclaimer: I receive a small commission from some of the links on this page.

Film Festivals

Almost every week, San Francisco plays host to at least one film festival. You will find some that cover broad topics such as the Independent Film Festival in April or the SF Doc Fest (all documentaries) in June.
You will also find dozens more that cover specific topics such as the Jewish Film Festival, the Greek Film Festival or the SF Latino Film Festival.
They last from just a couple of days up to more than two weeks. This means that you will find shows from a film festival almost every Wednesday in San Francisco.
If you love movies, check out the SF Film Festival calendar and more details on these annual events.
Farmer's Markets

Almost every day, you will find a Farmer's Market. Wednesday is San Francisco is one of the biggest Farmer's Market days outside of the weekend.
Here are the top Farmer's Markets every Wednesday:
Castro Farmer's Market: 3 pm to 7 pm, April to November
Heart of the City Farmer's Market from 7 am to 5:30 pm at the Civic Center Plaza
VA Farmer's Market (Veteran's Drive off Clement & 42nd Avenue): 10 am to 2 pm year around

Free Walking Tours

Every Wednesday in San Francisco, you will also find several free walking tours given by the SF Public Library. One of my favorite tours this day is the Tour of North Beach where you walk through the district learning about its history.
Other top tours this day include Gold Rush City, a tour about how the Gold Rush changed SF forever; Coit Tower Murals, which tell you about these once controversial works of art; and the Japanese Tea Gardens, a walk through this lovely area inside Golden Gate Park.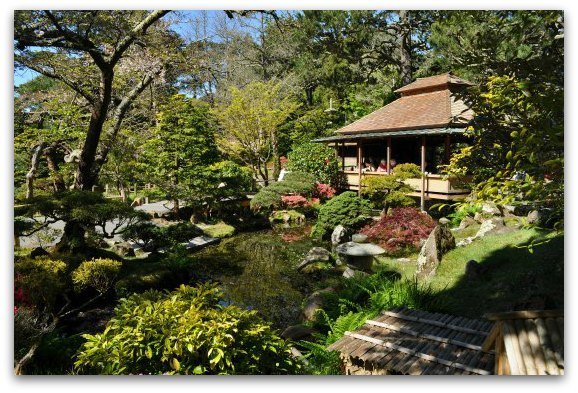 Flowers and plants inside the Japanese Tea Gardens
Click here for a full list of tours given on Wednesday (and every day) in SF.

Live Music

One of the top activities every Wednesday in San Francisco is catching a live music performance or concert. SF has dozens of live music venues from the large Bill Graham Civic Auditorium to smaller places such as the Cafe du Nord and the Independent.
All offer multiple shows every week with a number of performances every Wednesday night. Click here for a full schedule of shows for the next few months.
Comedy

One of my favorite things to do on Wednesday night (or any night in SF) is head over to a local comedy club. Most of them are in and around the North Beach District.
You will also find some great improv theater around town.
Click here for a list of places to see comedians from around the world or catch a comedy show.
Giants Baseball

One of my favorite summer activities is to catch a Giants baseball game at Oracle Park. On Wednesday, they often play in the afternoon, so you can enjoy a little sunshine during the game.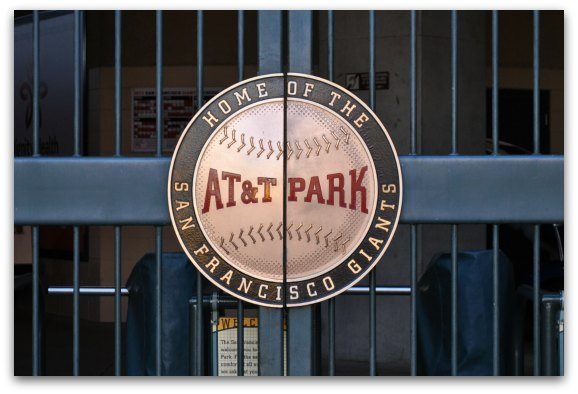 A sign at one of the entrances to Oracle Park (formerly AT&T Park) where the Giants play
The Giants play at home every other week from April through the end of September. Find their current schedule as well as tips to attend a game here.

Happy Hours

You can also head out and enjoy Happy Hour on Wednesday. There are so many great options throughout the city. Many offer food and drink specials for a couple of hours after work.
However, others have a longer time where you can receive these discounts.
Click here to find my ten favorite places to enjoy Happy Hour.
Theater

Throughout the year, the SF Theater calendar offers a variety of performances from large productions such as The Lion King to lesser known shows at small theaters.
Every Wednesday night, you will find at least three to four theater productions on the calendar.
Here is where you will find an up-to-date calendar with dates, short descriptions and tips to find discounted tickets.
Free Admission to the GLBT Museum

This small, but informational museum sits in the heart of the Castro district. It offers you a chance to learn more about the GLBT community and its history here in SF.

One of the displays at the museum, this one shows Q Beer from a short-lived brewing company called Q Brewing out of SF.
You will also see a small display dedicated to Harvey Milk, a local GLBT advocate that was murdered in SF's City Hall in the 1970s.
It's a quick visit, but one you must see.
On the first Wednesday of the month, they offer free admission to everyone. Click here to learn more about visiting this unique SF museum.
Comments? Questions? Suggestions?
I would love for you join me in my private Facebook group! 
It's a great place to interact with me and others that know the area well.
You can ask questions, get advice for your upcoming stay, and then share your photos and advice with others when you return home. It's a great community and the fastest way to get answers to those nagging questions about your visit!