Sunday in San Francisco
Free Museum Days, Farmer's Markets & More Every Week in SF
Sunday is a perfect day to explore San Francisco. Every week, you will find fun things to do including free walking tours, farmer's markets and the relaxing Champagne Cruise.
Read on to find out more fun activities for this and every Sunday in San Francisco.
Asian Art Museum's Free First Sundays
On the first Sunday of the month, you can visit the Asian Art Museum at no cost, sponsored by Target. In this museum, you will find thousands of pieces from countries such as Japan, Indonesia and the Nepal.
You will also interesting works from of China, Tibet and Korea.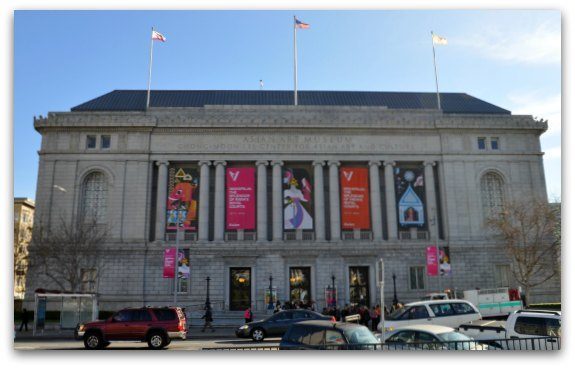 Doors open at 10am, so get there early to secure your spot in line. Click here for more photos of what you will see during your visit.
Champagne Cruise
Every Sunday morning at 10am, you can catch the two-hour Champagne and Mimosa cruise around the SF Bay. This relaxing ride offers amazing views of the SF Bay including the Golden Gate Bridge, Alcatraz Island and Sausalito. You will also ride past the Palace of Fine Arts, Angel Island and Fort Point National Historic Site.
Your ticket includes two drinks of your choice. Choose from Champagne, Mimosas, white wine, beer and soda.
Before you book, make sure to look for tickets for up to half-off on Goldstar. They often feature this cruise and it's a great way to save.
Click here to check the dates for this cruise and buy your tickets today!
Comedy Showcase
Every Sunday in San Francisco, you can head over to the Punch Line Comedy Club for the SF Comedy Showcase. This low-key event features local comedians as well as other up and comers.
It starts at 8pm and usually lasts a couple of hours. It's an 18 and older show with a two drink minimum.
You can often find tickets to the Comedy Showcase on Goldstar as well. If you get them early, you might even get a comped ticket. Check here for availability.
Free Walking Tours
Another fun activity for Sunday in San Francisco is to take a free walking tour given by the SF Public Library. Every Sunday, you can stroll along the Golden Gate Bridge, learn more about the history of the Haight Asbury district and uncover facts about the colorful Castro.
All tours are free, although they do request a small donation at the end to help keep the program running.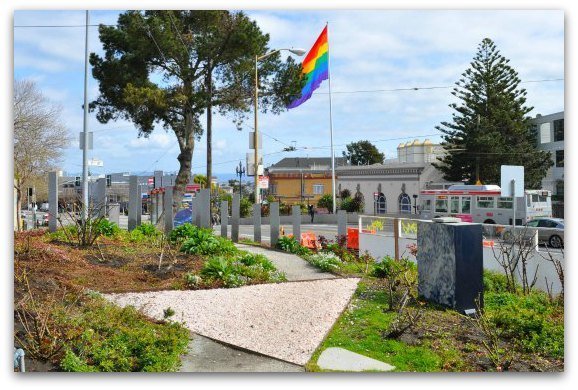 You do not need to register in advance, simply show up 5 to 10 minutes before the tour begins at the designated meeting area and sign in with the guide. Click here for more details.
Sunday Streets
From March to October, you can enjoy car free streets during SF's annual Sunday Streets events. Each month, a select district hosts a one-day festival with live entertainment, healthy living activities and plenty of room to run, walk, bike and skip all day long. Click her for this year's full schedule.
Live Music
If you love live music, then you are in luck! Every Sunday night, you will find at least four of five live shows in San Francisco.
Larger shows are at venues such as The Warfield, The Fillmore and The Bill Graham Civic Auditorium. However, you will also find smaller shows at The Independent, Slim's and The Great American Music Hall.
Click here for a schedule of live shows for the next two to three months.
Film Festivals
San Francisco is one of the best places in the world for independent movie buffs. The city sees more than 40 film festivals every year. This means almost every Sunday afternoon and evening, you can catch an interesting film.
Festivals range from the large International Film Festival to smaller ones such as the Arabic Film Festival. Each theme offers independent films from talented up and coming directors.
Click here for a current list of film festivals this year in San Francisco.
Other Festivals and Street Fairs
In addition to film festivals, you will find dozens of other festivals every year in San Francisco. They range from wine tasting festivals to outdoor street fairs.
Many run all weekend long, with several events planned on Sunday in San Francisco. Click here for a list of upcoming festivals.
Stern Grove Festival
Summers bring an additional fun activity every Sunday in San Francisco. The Stern Grove Festival is a free music in the park event.
Shows start at 2pm and runs from the middle of June to August. Click here for a list of performers and dates for this year's festival.
Farmer's Markets
Farmer's Markets are an important start to Sunday in San Francisco. Each week, you will find several throughout the city.
Here are the details on the largest and most popular (all are year around unless noted):
Heart of the City in the UN Plaza in Civic Center: 7am to 5pm


Divisadero's Farmer's Market on Grove at Divisadero: 10am to 2pm


Fort Mason Center Farmer's Market: 9:30am to 1:30pm


Inner Sunset Farmer's Market in the parking lot between 8th and 9th Avenue south of Irving Street: 9am to 1pm


Glen Park in the parking lot of the Glen Park BART Station: 10am to 2pm; Late March though late November
Picnic in the Presidio
Every Sunday at 2pm, from the first Sunday in April to the first Sunday in November, you will find a community picnic in the Presidio. Sponsored by Off the Grid, this event features food trucks, lawn games, and live music.
The event takes place in the Presidio Main Parade Grounds near the Main Post and the Disney Museum. Activities last from 11am to 4pm.
Other Pages for You