Friday in San Francisco: A List of Things to Do Each Week in SF
We've all been there. It's Friday in San Francisco and, even though there are hundreds of events going on, we can't quite decide what we want to do.

To help you think through your options, here are some of the top events and activities EVERY Friday and Friday night in SF.
Top picks include concerts, Broadway shows, SF Giants baseball, and the ballet. You can also laugh the night away at a comedy show, go on a free walking tour or visit some of our top attractions.
Disclaimer: I receive a small commission from some of the links on this page.

This Friday in San Francisco

Other Events on Friday in San Francisco

Free City Walks

One of the best things to do during the day is take a free walking tour given by the SF Public Library. Every Friday, they offer up to nine tours.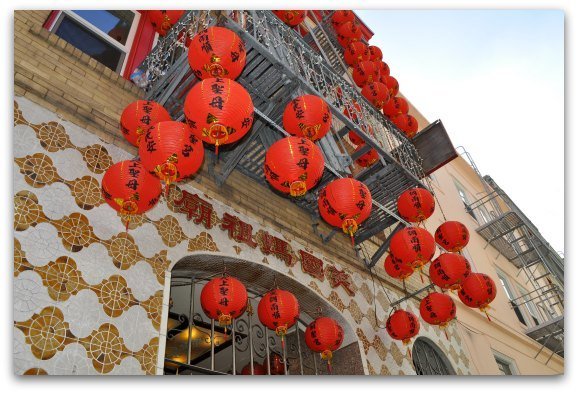 They range from a walking tour around Fisherman's Wharf to the historic tour about the 1906 Earthquake and Fire. The photo above is from the Chinatown walk offered throughout the week.
You don't have to register to join in. Simply show up at the designated meeting area about 5 minutes before it starts, check in with the guide and you are ready to go!
>> Click here to learn more about all the free SF Public Library Walking Tours in SF.
Free Self-Guided Walking Tours

If you have the day free, check out my free-self guided walking tours. All offer a one-day stroll around SF's most interesting districts.
You can spend the day checking out the murals in the Mission, head to Alamo Square to check out the painted ladies or discover the culture and traditions in Chinatown.
Click here for a list of all of my one-day self-guided walking tours. Each one also offers a downloadable version, so you can easily head out on your own with little planning.
Bay Cruises

Head out for a cruise around the bay this Friday in San Francisco. You will cruise under the Golden Gate Bridge, around Alcatraz, and along the San Francisco waterfront. Some also offer wine tasting, a ride under the Bay Bridge, or a chance to twist and turn on the water as you listen to rock and roll music.
SF's Colorful Street Art

Spend this Friday in San Francisco uncovering some of our colorful street art. You will find the largest concentrations in North Beach, Chinatown, and the Mission.
Our street art focuses on everything from international political struggles to local artists. In these three districts, you just never know what you will find around the next corner.
>> More details about finding some of our largest and most popular pieces.
Twin Peaks

If you want to get the heart pumping and check out some of the best views in SF, then climb to the top of Twin Peaks. You can take public transit to the bottom of the hill and then spend some time climbing from peak to peak.
While you are there, turn in all directions to take 360-degree views of the SF Bay, Golden Gate Bridge, downtown SF, and Alcatraz. It's such a fun way to kick off your weekend!
>> Learn more about visiting Twin Peaks.
Friday Nights in San Francisco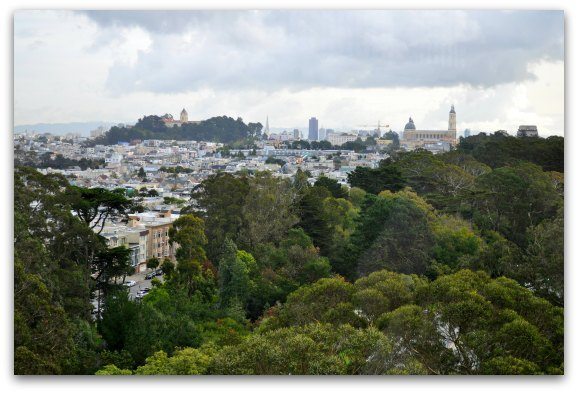 Happy Hour Options

Another way to kick off the weekend is to head out for a drink or some munchies during happy hour. Many places offer happy hour all week long, but Friday seems to draw the biggest crowds.
>> Click here for a list of my favorite places for happy hour throughout the city.
Tonight's Live Music Calendar

One of the most popular things to do on Friday in San Francisco is head out for some live music. SF has dozens of live music venues and there is always a great show to see.
>> Click here for a list of the top live shows scheduled this Friday night.
Comedy Shows & Performances

Every Friday in San Francisco, you can catch one of more than a dozen comedy performances. They range from stand-up comedy at Cobb's Comedy Club and the Punch Line to improv shows.
>> Click here for a schedule of upcoming performances.
Theater Performances

Another fun thing to do on Friday in San Francisco is to catch a theater performance. You will find a number of performances every Friday night.
Some are large-scale productions such as The Lion King. Others are in smaller theaters such as the SF Playhouse.
>> Click here for a calendar for upcoming theater performances.
SF Symphony

The SF Symphony offers performances most of the year. Almost every Friday night, you can catch a show at Davies Symphony Hall in the Civic Center district.
Some of my favorite SF Symphony performances are the movie themed shows. This is when they only play songs from a specific movie.
Before the show, grab some dinner in Hayes Valley. It's also a fun place to grab a drink afterwards.
>> Click here for the latest SF Symphony calendar.
Film Festivals

Almost every weekend, you will also find a film festival. Many of them start on Thursday or Friday evenings, so you can often find an opening party too.
The biggest film festival is the International Film Festival every April. Other smaller festivals include CAAM (formerly the Asian American Film Festival), the Greek Film Festival and the Frozen Film Festival.
I love attending these to see the talent of up-and-coming film directors.
>> Click here for the full list of film festivals this year, including detailed schedules of films and events each day.
SF Giants Baseball

From April to September, head to Oracle Park to catch a SF Giants baseball game. About every other weekend, the SF Giants are in town for the weekend.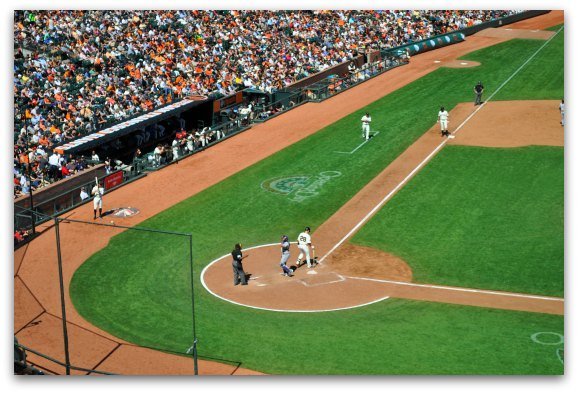 They often play Thursday, Friday and Saturday nights as well as Sunday afternoons.
>> Click here for their full schedule this year.
Comments? Questions? Suggestions?
I would love for you to join me in my private Facebook group! 
It's a great place to interact with me and others who know the area well.
You can ask questions, get advice for your upcoming stay, and then share your photos and advice with others when you return home. It's a great community and the fastest way to get answers to those nagging questions about your visit!