San Francisco Festivals in July 2021: 10 Most Popular in SF this Month

by Jill Loeffler  •

Updated: June 10, 2021
Proof of vaccination is now required for certain indoor activities. Learn more here. 
Some of the San Francisco festivals in July 2021 do plan to take place. However, many have been modified to fit the current environment. Also, some are still in the planning phases or haven't decided, so I'll update this weekly with more information.
It's a fun time to get outdoors to listen to live music, learn how to dance, and cheer on many local up-and-coming artists. Many of these are free and all are open to the public.

Disclaimer: I receive a small commission from some of the links on this page.

1. Fourth of July Waterfront Festival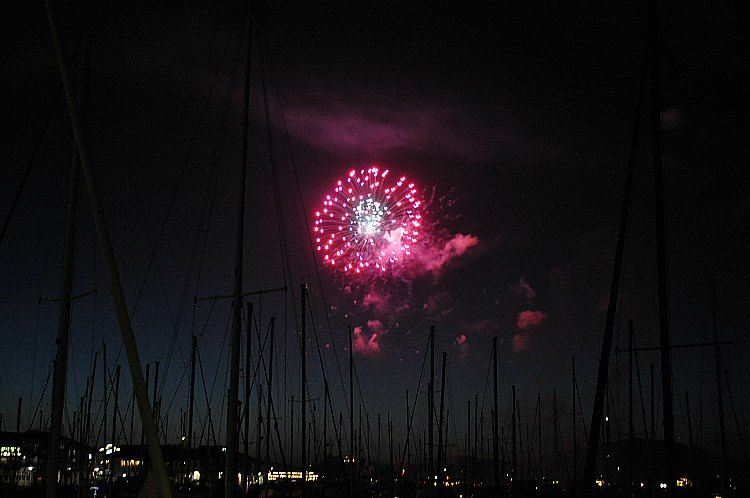 Date: 7/4
Our Fourth of July celebration is huge every year. Activities start in the morning and run until our large fireworks show which ends around 10pm. All events are in Fisherman's Wharf along the waterfront. Highlights (besides the large fireworks display at dark) include live music, food, drinks, and dozens of family-friendly activities.
>> Everything there is to see and do this 4th of July in SF
2. Fillmore Jazz

Dates: Rescheduled to 2022
The Fillmore Jazz event is one of the largest San Francisco festivals in July. It's always the first Saturday and Sunday of the month and features free live music and entertainment. It's located on Fillmore Street in the Pacific Heights and Western Addition districts.
You can also stroll through local artists booths, enjoy some cool beverages, and sample gourmet treats. The event lasts from 10am to 6pm both days.
3. Stern Grove Concerts in the Park

Dates: June 20 - August 29
One of the most popular San Francisco festivals in July for locals is the Stern Grove Concerts Series. This park is on the western side of SF and this annual event features well known and up-and-coming local artists. Previous performers include Kool & The Gang, Boz Scaggs, and our very own SF Symphony. Arrive early to get your seats on the lawn.
4. Frozen Film Festival

Dates: 7/14 - 7/18
See independent pieces from new and aspiring directors all around the world. This is one of my favorite San Francisco festivals in July as the event focuses on getting exposure for directors from under served communities, youth, and other independents areas. The event runs for four days and you can catch this year's flicks during two of those days as the other two days focus on awards and other events.
5. Yerba Buena Gardens

Dates: Several days in July
The Yerba Buena Gardens event features free, live entertainment several days a week from May to October. These performances include kids shows, music, dance, and more. All events are on the lawn at the Yerba Buena Gardens on Mission between 3rd and 4th Streets.
>> More details on this annual event
6. Breastfest Beer Festival

Date: Moved to 2022
Head north to Marin for this year's Breastfest Beer Festival. All day long you can sample beers from a variety of local and regional breweries. Previous breweries include Fogbelt Brewing Company, Russian River Brewing Company, and Lost Coast Brewery.
You will also be supporting a great cause. All proceeds for this event support the Charlotte Maxwell Complimentary Clinic, which helps low-income women who have been diagnosed with breast cancer and don't have the medical support they need to fight this disease.
7. Up Your Alley (Called Folsom Street Market for 2021)

Date: 7/25
Up Your Alley is renamed to the Folsom Street Market in 2021. They will have a tamed down version this year to keep everyone safe. It will feature local and popular vendors with all kinds of gear that you would usually expect at Up Your Alley.
They do recommend to wait until 2022 if you are traveling in from outside the local area as they plan to have the full festival up and running again next year. 
The event runs from 11am to 6pm.
Hotel Deals and Discounts

Find a variety of great deals for your stay. Click the links below to find a list of the most up-to-date deals.

TripAdvisor: What's the #1 hotel in San Francisco? Read reviews & find hotel deals on TripAdvisor!

Booking: Find great deals all around San Francisco for your upcoming stay! 
8. Sunday Streets

Date: TBD for 2021
Sunday Streets is a time to get active and discover new health tips. This event runs every Summer from April to October. It's located in a new district each month. During the events, the streets are closed so you can walk, run, or bike around them. You can enjoy group activities such as rock climbing and aerobics classes. You can also get your blood pressure tested and get other screenings (often for free!).
>> Find this July's district for this event and details on what to expect when you attend
9. Union Square Live

Dates: No announcement for 2021
Another one of the free San Francisco festivals in July is Union Square Live. These events are on stage in Union Square. You will find an event every Wednesday night and Sunday afternoon from May to September. You will find everything from free live music to free dance lessons.
>> More about Union Square Live
10. San Francisco Festivals in July: Anime & Cosplay

Date: TBD for 2021
Throw on your best costume and head over to Japantown for this year's Anime & Cosplay Festival. This free, annual event features entertainment and tips for those just getting started. It's also a great place to meet other Cosplay lovers and see more about what Japantown has to offer. There is no need to wear a costume if you just want to check it out.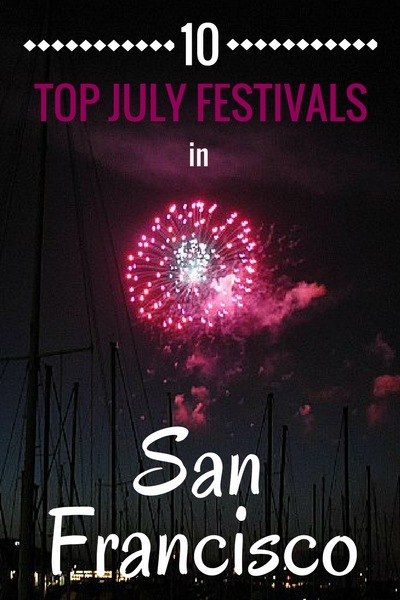 Additional Fun Things to Do in SF this Month