Hardly Strictly Bluegrass Festival 2022: Tips to Attend this Free SF Event in Golden Gate Park

by Jill Loeffler  •

Updated: May 3, 2022
Head to Golden Gate Park for the annual Hardly Strictly Bluegrass Festival. This year, the free festival is September 30 - October 2. All festivities are held near the Polo Field at Hellman Hollow (formerly Speedway Meadows), Lindley, and Marx Meadows.

Previous year's performers include Steve Earle & The Dukes, Tanya Tucker, and Robert Plant & The Sensational Space Shifters. Other musical acts include Emmy Lou Harris and Joan Osborne.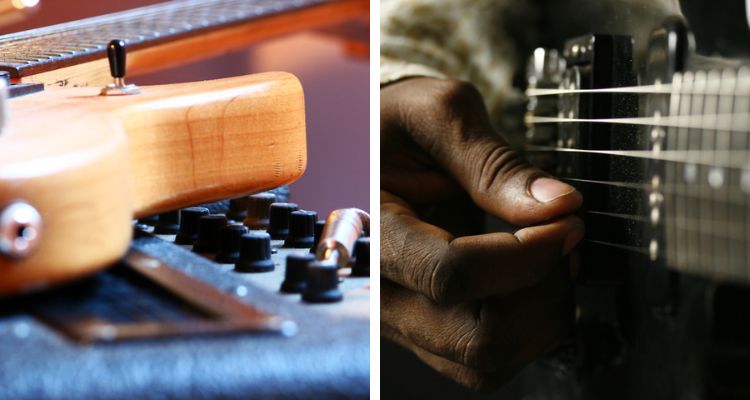 In addition to live music, there are more than 50 gourmet food and beverage vendors. You are also welcome to bring your own picnics.
Alcohol is not sold at this festival, although you are allowed to bring your own in as long as you follow the park rules.
The Hardly Strictly Bluegrass Festival started in 2001 by SF venture capitalist Warren Hellman. When he started it, he planned to only invite bluegrass musicians. However, more and more artists signed up and now you will find a variety of types of musicians on stage.
This three day festival is free and not commercial. Make sure to arrive early as it often attracts more than 750,000 people in total over the course of the three days of live music.

2019 Performers (2022 TBD)
Here is the list of some of the top Hardly Strictly Bluegrass performers for this year's 2019 festival. The list is not in order of performance times, but instead with headliners at the top. Schedule is subject to change.

Friday, October 4th

Friday performances at this year's Hardly Strictly Bluegrass Festival will run from 12pm to 7pm.
Bedouine
Bettye Lavette
Bill Frisell: Harmony F: Petra Haden, Hand Roberts & Luke Bergman
The Brothers Gibb
Chastity Brown
Chuck Prophet & The Mission Express
Dry Branch Fire Squad
Kronos Quartet's Music for Change
The Letterboxers & Model $tudentz
Live from Here with Chris Thile with Grace Potter & J.S. Ondara
The Milk Caron Kids
Poor Man's Whiskey
Shooter Jennings
St. Paul & The Broken Bones
Tanya Tucker
The Waterboys
Will Kimbrough
Saturday, October 5th

Saturday's performances will run from 11am to 7pm.


Adia Victoria
Bobby Braddock
Buddy Miller & Dirk Powell with Stuart Duncan
The Budos Band
Caitlin Canty
Calexico and Iron & Wine
The Flatlanders
The Go to Hell Man Band
Hayes Carll
Hot Buttered Rum
Hot Tuna Electric
Ismay Presents: Songs and Stories from Sonoma Mountain
Joan Shelley
John Craigie
John Kay
Jon Landford and The Skull Orchard Welsh Male Voice Choir
Laurie Lewis & The Right Hands
The Long Ryders
Marco and the Polos
Margo Price
Mary Gauthier
Mercury Rev & Beth Orton Perform Bobbie Gentry's The Delta Sweete
The New Pornographers
Rob Ickes & Trey Hensley
Robert Earl Keen
Robert Plant and The Sensational Space Shifters
Sierra Hull
Steve Earle & The Dukes
Tank & The Bangas
Travis Meadows
Whiskerman
Yola
Sunday, October 6th

On Sunday, you will find performances for the Hardly Strictly Bluegrass Festival on stage from 11am to 7pm.


Bill Kirchen
Dakhabrakha
Daniel Norgren
Emmylou Harris
Fantastic Negrito
Flor de Toloache
Hiss Golden Messenger
The Infamous Stringdusters
Jackie Greene
Joan Osborne
Judy Collins
Kurt Vile and the Violators
Lebo & Friends F: Georoge Porter Jr., John Molo, Wally Ingram, Adam Macdougall & Jennifer Hartswick
Liz Cooper & The Stampede
Mandolin Orange
Mapache
Midou Moctar
Meat Puppets
Michael Nesmith & The First National Band
Moonalice
Moshe Vilozny
Nancy & The Lambchops
Nikki Land
Parsonfield
Pimps of Joytime
Punch Brothers
Rayland Baxter
Robert Ellis
The Wild Reeds
Wood & Wire
Y La Bamba
Find a full list by day on their website.

What Should You Wear?

You want to prepare for both sun and fog. This part of San Francisco is near the ocean and the weather is unpredictable. I recommend dressing in layers so you can add and remove clothing as the day progresses.

Other Tips to Attend the Hardly Strictly Bluegrass Festival

Smoking

: Smoking is prohibited in all public parks in San Francisco.

Dogs

: Dogs are allowed in the park during the Hardly Strictly Bluegrass Festival. All dogs should be comfortable around large groups of people and with loud music. Also, please make sure you clean up after your dog.

Children

: This festival is family-friendly, so children are allowed to join in on the fun.

Hotels: There are only a handful of small hotels near Golden Gate Park. Your best bet is to stay in Union Square, the Haight-Ashbury District or Alamo Square. If you are on a budget, here are some great cheaper options that are not only affordable but clean.
ATMs

: You will find several ATMs on-site.
Transportation Tips
By Bike: Biking to Golden Gate Park is one of the fastest and easiest ways to get here. The Hardly Strictly Bluegrass Festival has both self- and valet parking similar to last year. Here is a map with the locations for both types. #3 is valet parking and the other three all self-parking.

By Public Transit: MUNI will run additional buses between 11am and 8pm on Friday, Saturday, and Sunday. The cost per person per trip is $2.50.
5-Fulton Bus: To get to the park from downtown, there will be additional service on this route. Your best bet for a fast ride is to pick up the special 5R rapid bus at the corner of Market and Front Streets near the Embarcadero BART Station. Take this bus all the way to the 30th and Fulton Street stop.
N Judah: Additional N Judah light rail trains will also run during the festival. Take it to the stop at 25th and Judah and make your way across Golden Gate Park to the festival. This one is usually crowded, but an easy way to get there from Union Square and downtown San Francisco.
By Car: Parking is extremely limited in the neighborhoods near the festival. I highly recommend that you take public transportation, or bike or walk instead of driving. If you do plan on arriving by car, make sure you allow additional time to find a parking spot. You will also want to be cautious not to block driveways, as your car may be towed.