Hardly Strictly Bluegrass Festival 2022: Tips to Attend this Free SF Event in Golden Gate Park

by Jill Loeffler  •

Updated: September 15, 2022
Head to Golden Gate Park for the annual Hardly Strictly Bluegrass Festival. This year, the free festival is September 30 - October 2. All festivities are held near the Polo Field at Hellman Hollow (formerly Speedway Meadows), Lindley, and Marx Meadows.

Some top performers this year include Elvis Costello, Emmylou Harris, Bela Fleck My Bluegrass Heart, and The Brothers Comatose. Other top performers this year include Drive by Truckers, Steve Earl and the Dukes, and Moonalice.

In addition to live music, there are more than 50 gourmet food and beverage vendors. You are also welcome to bring your own picnics.
Alcohol is not sold at this festival, although you are allowed to bring your own in as long as you follow the park rules.
The Hardly Strictly Bluegrass Festival started in 2001 by SF venture capitalist Warren Hellman. When he started it, he planned to only invite bluegrass musicians. However, more and more artists signed up and now you will find a variety of types of musicians on stage.
This three day festival is free and not commercial. Make sure to arrive early as it often attracts more than 750,000 people in total over the course of the three days of live music.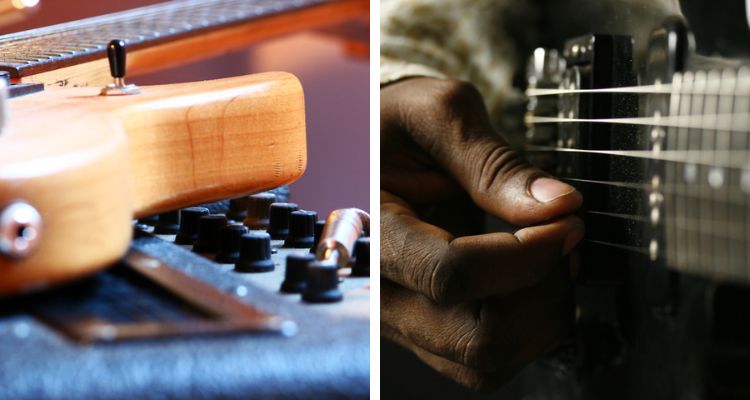 Disclaimer: I receive a small commission from some of the links on this page.

2022 Performers
Here is the list of some of the top Hardly Strictly Bluegrass performers for this year's 2022 festival. 

Friday, September 30
Friday's shows run from 1 pm to 7 pm. These artists are listed in alphabetical order.
Allison Russell
Asleep at the Wheel
Blackie and the Rodeo Kings
Bob Schneider
Charley Crockett
The Dead Tongues
Drive-By Truckers
Jake Blount
Joy Oladokun
Rainbow Girls
SG Goodman
Sam Bush
Satya
Saturday, October 1 from 11 am to 7 pm
AJ Lee and Blue Summit
Andy Shauf
Antibalas
Black Opry Revue
Boony Light Horseman
Buddy Miller
Cedrick Watson
Elvis Costello
The Go to Hell Man Band
Ismay
Jay Som
Jerry Harrison & Adrian Belew - Remain in Light
Jim Lauderdale
Joseph
Kelsey Waldon
Kieran Kane & Rayna Gellert
Larry Campbell & Teresa Williams
Las Cafeteras
Laurie Lewis & The Right Hands
Marco and the Polos
Marlon Williams
Meklit
Michaela Anne
Phil Salazar and the Kin Folk
Steve Earl & The Dukes
Steve Poltz
The Travelin' McCourys (set cancelled)
Tre Burt
Waco Brothers w/Guest The Mekons
Waxahatchee
Sunday, October 2 from 11 am to 7 pm
Alison Brown
Amythyst Kiah
Aoife O'Donovan
Arooj Aftab
Bela Fleck My Bluegrass Heart
The Brothers Comatose
Crying Uncle Blue
Cymande
Danielle Ponder
Dashawn Hickman with Charlie Hunter
Dave Alvin & Jimmie Dale Gilmore with The Guilty Ones
Dry Branch Fire Squad
Emmylou Harris
Fare The Well: Celebrating the Songs of John Prine, Nancy Bechtle, Justin Townes Earle & More
Galactic F: Anjelika "Jelly" Joseph
Jaime Wyatt
Jesse Colin Young
Kevin Welch
Lucius
Marcus Mumford
Moonalice
The Quitters
Rhiannon Giddens with Francesco Turrisi
Sarah Sook & The Disarmers
Seratones
The Tallest Man on Earth
The Whitmore Sisters
Wreckless Strangers
Yasmin Williams
What Should You Wear?

You want to prepare for both sun and fog. This part of San Francisco is near the ocean and the weather is unpredictable.
I recommend dressing in layers so you can add and remove clothing as the day progresses.

Other Tips to Attend the Hardly Strictly Bluegrass Festival

Smoking

: Smoking is prohibited in all public parks in San Francisco.

Dogs

: Dogs are allowed in the park during the Hardly Strictly Bluegrass Festival. All dogs should be comfortable around large groups of people and with loud music. Also, please make sure you clean up after your dog.

Children

: This festival is family-friendly, so children are allowed to join in on the fun.

Hotels: There are only a handful of small hotels near Golden Gate Park. Your best bet is to stay in Union Square, the Haight-Ashbury District or Alamo Square. If you are on a budget, here are some great cheaper options that are not only affordable but clean.
ATMs

: There will be no ATMs on site in 2022. The merchandise tents will take cash and credit cards, but the food vendors will take debit and credit cards only.

Alcohol

: This event only sells non-alcoholic drinks. However, you are allowed to bring in your own alcohol. The park rules restrict hard alcohol and glass containers. You are allowed to bring in beer and wine in non-glass containers.
Transportation Tips
By Bike: Biking to Golden Gate Park is one of the fastest and easiest ways to get here. The Hardly Strictly Bluegrass Festival has both self- and valet parking similar to last year. Here is a map with the locations for both types. #3 is valet parking and the other three all self-parking.

By Public Transit: MUNI will run additional buses between 11 am and 8 pm on Friday, Saturday, and Sunday. The cost per person per trip is $3 (or $2.50 with your Clipper Card).
5-Fulton Bus: To get to the park from downtown, there will be additional service on this route. Your best bet for a fast ride is to pick up the special 5R rapid bus at the corner of Market and Front Streets near the Embarcadero BART Station. Take this bus all the way to the 30th and Fulton Street stop.
N Judah: Additional N Judah light rail trains will also run during the festival. Take it to the stop at 25th and Judah and make your way across Golden Gate Park to the festival. This one is usually crowded, but an easy way to get there from Union Square and downtown San Francisco.
By Car: Parking is extremely limited in the neighborhoods near the festival. I highly recommend that you take public transportation, or bike or walk instead of driving. If you do plan on arriving by car, make sure you allow additional time to find a parking spot. You will also want to be cautious not to block driveways, as your car may be towed.
Comments? Questions? Suggestions?
I would love for you join me in my private Facebook group! 
It's a great place to interact with me and others that know the area well.
You can ask questions, get advice for your upcoming stay, and then share your photos and advice with others when you return home. It's a great community and the fastest way to get answers to those nagging questions about your visit!