Hardly Strictly Bluegrass Festival 2023: Tips to Attend this Free SF Event in Golden Gate Park

by Jill Loeffler  •

Updated: September 25, 2023
Head to Golden Gate Park for the annual Hardly Strictly Bluegrass Festival. This year, the free festival is September 29 - October 1. All festivities are held near the Polo Field at Hellman Hollow (formerly Speedway Meadows), Lindley, and Marx Meadows.

Some top performers this year include Emmylou Harris, Steve Early, and The Travelin' McCoury's. Other top performers this year include Rickie Lee Jones, Lucero, and others!

In addition to live music, there are more than 50 gourmet food and beverage vendors. You are also welcome to bring your own picnics.
Alcohol is not sold at this festival, although you are allowed to bring your own in as long as you follow the park rules.
The Hardly Strictly Bluegrass Festival started in 2001 by SF venture capitalist Warren Hellman. When he started it, he planned to only invite bluegrass musicians. However, more and more artists signed up and now you will find a variety of types of musicians on stage.
This three day festival is free and not commercial. Make sure to arrive early as it often attracts more than 750,000 people in total over the course of the three days of live music.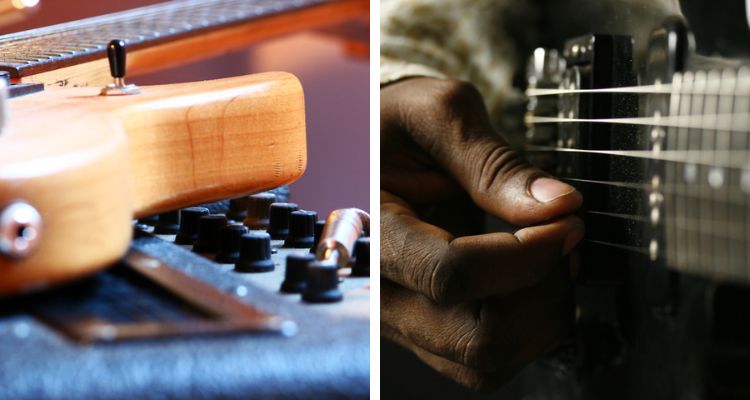 Disclaimer: I receive a small commission from some of the links on this page.

2023 Performers Announced So Far
Here is the list of some of the top Hardly Strictly Bluegrass performers for this year's 2023 festival. 

Friday, September 29 from 1 pm to 7 pm
Buffalo Nichols
Carrie Rodriguez
Casandra Lewis
Christone "Kingfish" Ingram
Dawes
Della Mae
John Craigie
Lilly Hiatt
Lucero
Margo Cilker
Orchestra Gold
Peter Rowan
Purple Glaze
Rickie Lee Jones Reads from "Last Chance Texaco"
Shakey Graves
Skyway Man
Thee Sacred Souls
Vetiver
Saturday, September 30 from 11 am to 7 pm
Bahamas
Bettye Lavette
Bombino
Brennen Leigh
Buddy Miller
The Church
City Lights Poetry
Deadramones
Dry Branch Fire Squad
Dustbowl Revival
The Go to Hell Man Band
Hermanos Gutierrez
Irma Thomas
Jimmie Dale Gilmore & The West Texas Exiles
Laurie Lewis & The Right Hands
Leyla McCalla
Lila Blue
The Lone Bellow
McCrary Sisters
Nora Brown with Stephanie Coleman
Olivia Wolf
Rickie Lee Jones
Shawn Camp & Verlon Thompson - Guy Clark Tribute
Steve Earle
The Sticklerphonics
Sunny War
Syd Straw
The Teskey Brothers
The Third Mind
Sunday, October 1 from 11 am to 7 pm
Beth Orton
Big Richard
Chuck Prophet & The Mission Express
Doc Watson at 100
Eilen Jewell
Emmylou Harris
Gaby Moreno
The Heavy Heavy
Jason Isbell and The 400 Unit
The Jerry Douglas Band
John Doe Folk Trio
Jon Landford & The Bright Shiners
Kurt Vile & The Violators
Leyla McCalla
M. Ward
Marco and The Polos
Mighty Poplar
Neal Francis
Never Come Down
New Monsoon
Raining Chainsaws
Rufus Wainwright
Say She She
Sierra Hull
Taylor McCall
Tommy Emmanuel
The Travelin' McCourys
Valerie June
What Should You Wear?

You want to prepare for both sun and fog. This part of San Francisco is near the ocean and the weather is unpredictable.
I recommend dressing in layers so you can add and remove clothing as the day progresses.

Other Tips to Attend the Hardly Strictly Bluegrass Festival

Smoking

: Smoking is prohibited in all public parks in San Francisco.

Dogs

: Dogs are allowed in the park during the Hardly Strictly Bluegrass Festival. All dogs should be comfortable around large groups of people and with loud music. Also, please make sure you clean up after your dog.

Children

: This festival is family-friendly, so children are allowed to join in on the fun.

Hotels: There are only a handful of small hotels near Golden Gate Park. Your best bet is to stay in Union Square, the Haight-Ashbury District or Alamo Square. If you are on a budget, here are some great cheaper options that are not only affordable but clean.
ATMs

: There will be no ATMs on site in 2022. The merchandise tents will take cash and credit cards, but the food vendors will take debit and credit cards only.

Alcohol

: This event only sells non-alcoholic drinks. However, you are allowed to bring in your own alcohol. The park rules restrict hard alcohol and glass containers. You are allowed to bring in beer and wine in non-glass containers.
Transportation Tips
By Bike: Biking to Golden Gate Park is one of the fastest and easiest ways to get here. The Hardly Strictly Bluegrass Festival has both self- and valet parking similar to last year. Here is a map with the locations for both types. #3 is valet parking and the other three all self-parking.

By Public Transit: MUNI will run additional buses between 11 am and 8 pm on Friday, Saturday, and Sunday. The cost per person per trip is $3 (or $2.50 with your Clipper Card).
5-Fulton Bus: To get to the park from downtown, there will be additional service on this route. Your best bet for a fast ride is to pick up the special 5R rapid bus at the corner of Market and Front Streets near the Embarcadero BART Station. Take this bus all the way to the 30th and Fulton Street stop.
N Judah: Additional N Judah light rail trains will also run during the festival. Take it to the stop at 25th and Judah and make your way across Golden Gate Park to the festival. This one is usually crowded, but an easy way to get there from Union Square and downtown San Francisco.
By Car: Parking is extremely limited in the neighborhoods near the festival. I highly recommend that you take public transportation, or bike or walk instead of driving. If you do plan on arriving by car, make sure you allow additional time to find a parking spot. You will also want to be cautious not to block driveways, as your car may be towed.
Comments? Questions? Suggestions?
I would love for you to join me in my private Facebook group! 
It's a great place to interact with me and others who know the area well.
You can ask questions, get advice for your upcoming stay, and then share your photos and advice with others when you return home. It's a great community and the fastest way to get answers to those nagging questions about your visit!